Are you considering a move to Vail, Colorado? Before deciding to relocate, it's important to assess the potential benefits and drawbacks of living in Vail.
From the cost of living and weather conditions to recreation and entertainment opportunities – there are many factors that need careful consideration when deciding whether or not relocating is right for you.
In this post we'll explore some of the key advantages as well as potential drawbacks associated with becoming a resident in one of America's most beautiful mountain towns – so let's take an in-depth look at the pros and cons of moving to Vail.
Table of Contents: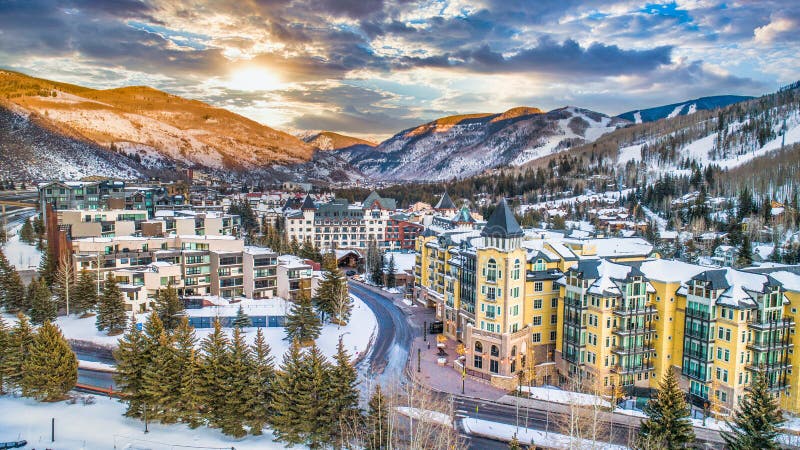 Raising a Family in the Rockies: Is Vail the Right Choice?
---
Pros of Moving to Vail
1. Unparalleled Natural Beauty
Vail is home to some of the most breathtaking views in Colorado, with towering mountains and lush forests that will take your breath away. From skiing on the slopes to hiking through the woods, you'll never be bored when living in Vail.
2. Luxury Living
If you're looking for a luxurious lifestyle, look no further than Vail! With high-end homes and condos available at competitive prices, it's easy to find a place that fits your budget and taste.
Plus, there are plenty of amenities like spas and restaurants nearby for added convenience.
3. World-Class Skiing
As one of the top ski destinations in North America, Vail offers an incredible variety of terrain from beginner trails to advanced runs for experienced skiers and snowboarders alike. With hundreds of acres of ski area spread across five different peaks, there's something here for everyone!
4. Year-Round Activities
Even if skiing isn't your thing (or if you just need a break from it), there are still plenty of activities to keep you busy year-round in Vail including mountain biking trails, golf courses, fishing spots, and more!
You can also explore nearby towns or go sightseeing around the area – all within easy reach from this picturesque town nestled among the Rockies!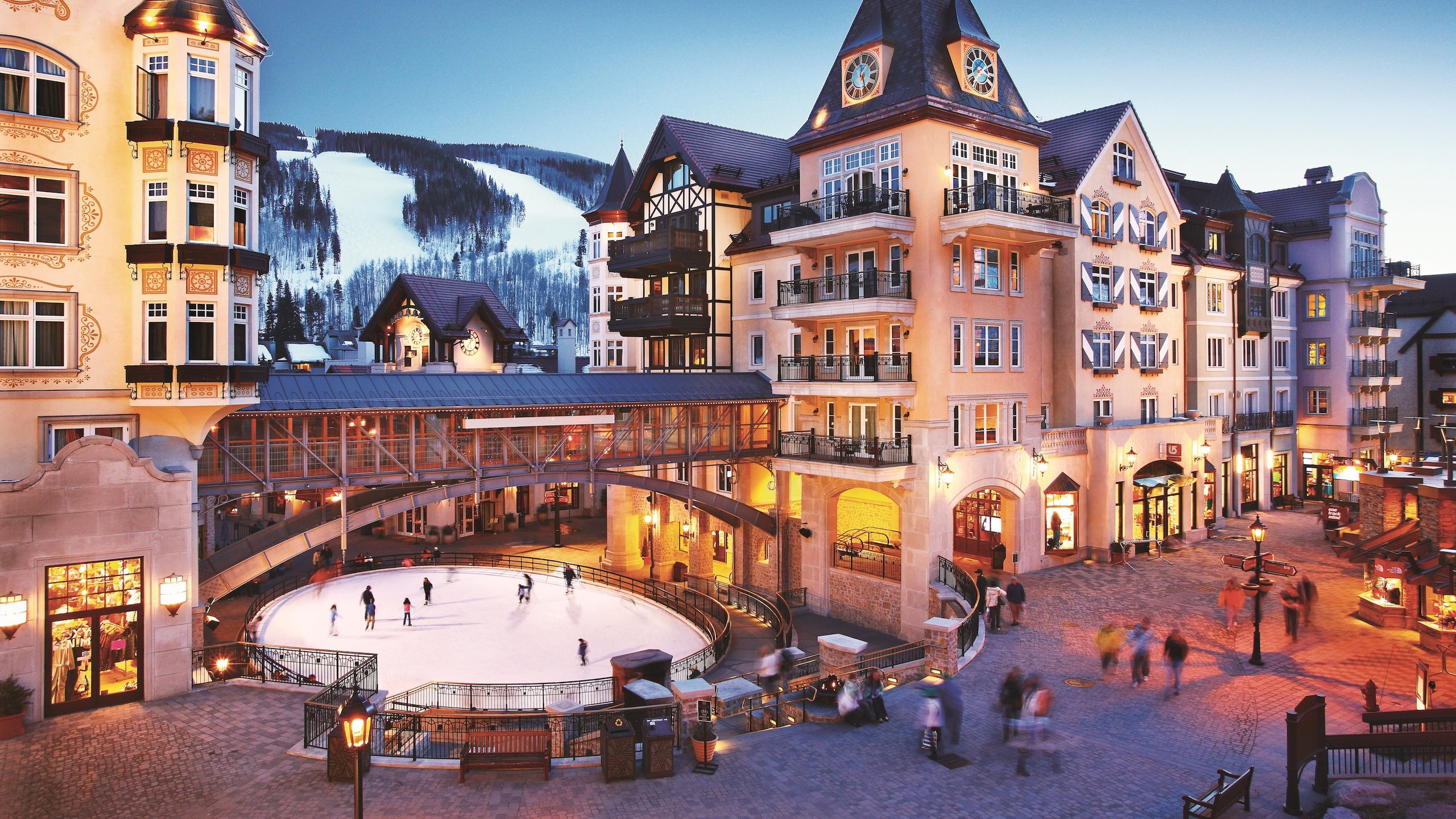 5. Family-Friendly Environment
Whether you're looking for a quiet retreat or an active adventure, Vail has something special for families too! There's lots to do outdoors, as well as great places indoors such as bowling alleys, movie theaters, museums & art galleries.
And with its low crime rate & friendly locals, parents can rest assured their kids will be safe while exploring everything this beautiful mountain town has to offer!
6. Cultural Events
Every summer brings amazing events like music festivals & outdoor concerts featuring world-class performers. The annual film festival showcases independent films from around the globe while local theater companies put on plays throughout the year.
So whether it's live entertainment or visual arts that interest you, Vail has something unique waiting just around every corner!
7. Shopping Galore
From designer boutiques & luxury stores selling high-end goods right off Main Street USA, to quaint little shops offering handmade souvenirs crafted by local artisans; shopping opportunities abound here!
Not only does this provide residents with endless options but also helps support small businesses that call this charming community home.
8. Dining Delights
For foodies seeking new experiences and tastes, Vail has plenty to offer! From classic, comfort food at quaint, local restaurants to exquisite, gourmet food at award-winning restaurants, the options are limitless.
9. Nightlife Hotspot
After the sun goes down, the nightlife in Vail heats up. Visitors flock to the bars and clubs each night to enjoy live music, dancing, and a lively atmosphere.
The nightclub scene in Vail is unbeatable, and it's the perfect place for those who want to let their hair down and dance until the wee hours of the morning. Wine connoisseurs can sample delicious wines during intimate candlelight dinners that are set against the backdrop of the beautiful mountains.
10. (Relatively) Affordable Cost Of Living
Despite it being a popular tourist destination for the wealthy, the cost of living in Vail is actually very reasonable compared to other resort towns in the region. Don't let the price tag scare you off before you do your research. You may be surprised at how much you can afford!
Have some questions about what it's
really like to

live

in Colorado?
Cons of Moving to Vail
1. Cost of Living
Vail is an expensive place to live, with the median home price in 2023 being $1.3 million and a median household income of over $80,000 per year. The cost of living is significantly higher than in other parts of Colorado, making it difficult for those on a budget to make ends meet.
2. Lack of Diversity
Vail has one of the lowest percentages of diversity among cities in Colorado, which can be off-putting for some people who are used to more diverse environments.
3. Limited Job Opportunities:
While there are many jobs available in the tourism and hospitality industries due to its popularity as a ski resort town, job opportunities outside these sectors are limited due to the small population size and lack of large businesses or corporations located within city limits.
4. High Taxes
Property taxes in Vail tend to be higher than most other areas in Colorado because it's considered a high-end area with luxury homes that come at premium prices—and thus require higher taxes from residents who own them or rent them out as vacation rentals during peak seasons, like wintertime skiing months, when tourists flock into town looking for lodging options nearby ski slopes and trails they plan on exploring while visiting Vail Valley region.
5. Crowded During Peak Seasons
Since many tourists come to ski at nearby resorts during winter months, traffic can be a nightmare, as streets in residential areas near ski resorts tend to be too narrow to handle all the cars.
6. Short Summers
With average summer temperatures ranging between 50° to 80°F (10°C to 27°C), summers here tend not to last long enough compared with warmer states like California or Florida where temperatures remain mild throughout the entire year.
7. Difficult Accessibility
Most properties located within mountainous terrain surrounding valley regions have limited access points via narrow winding roads that often lead nowhere else but back down the same way they came up, leaving homeowners feeling isolated if emergency services are needed quickly.
(That being said, a good real estate agent could help you find a home where this isn't a problem)
8. Snowy Winters
Although snowfall totals vary each year depending on weather patterns, winters here usually bring heavy snowfall accumulations making driving conditions hazardous.
Especially around holidays when visitors increase exponentially, causing roadways to become clogged with cars trying to get places faster than what's actually possible given icy conditions.
9. Expensive Recreation Activities
From ski and snowboard lesson packages to horseback riding, from zip lining to fishing, from kayaking to camping, the outdoor activities offered here don't exactly come cheap. So, if your family wants to enjoy the great outdoors without spending an arm and a leg, you'll have to look elsewhere.
10. Remote Location:
Being tucked away inside the Rocky Mountains makes getting anywhere outside state borders take several hours to drive, no matter the direction you're heading.
---
Are you considering moving to Colorado?
Here's what you should know about The Smits Team:
The top-producing real estate group in all of Colorado for EXP (150+ million in transactions last year alone)
17 full-time agents with a combined wealth of unique knowledge
Cutting-edge marketing strategies, always getting you the best price quickly
Excellent communication & stress-free home buying process

Highly recommended by past clients

and a proven track record of success
We believe the home buying process doesn't have to be hard. Contact us here to find your dream home in Colorado.
---
Vail is a great place to live year-round due to its excellent educational opportunities, an abundance of recreational activities, and low crime rates.
The community has a strong sense of camaraderie among residents that helps keep everyone safe, while local law enforcement agencies ensure strict enforcement policies are in place.
Here are some Frequently Asked Questions about moving to Vail, Colorado: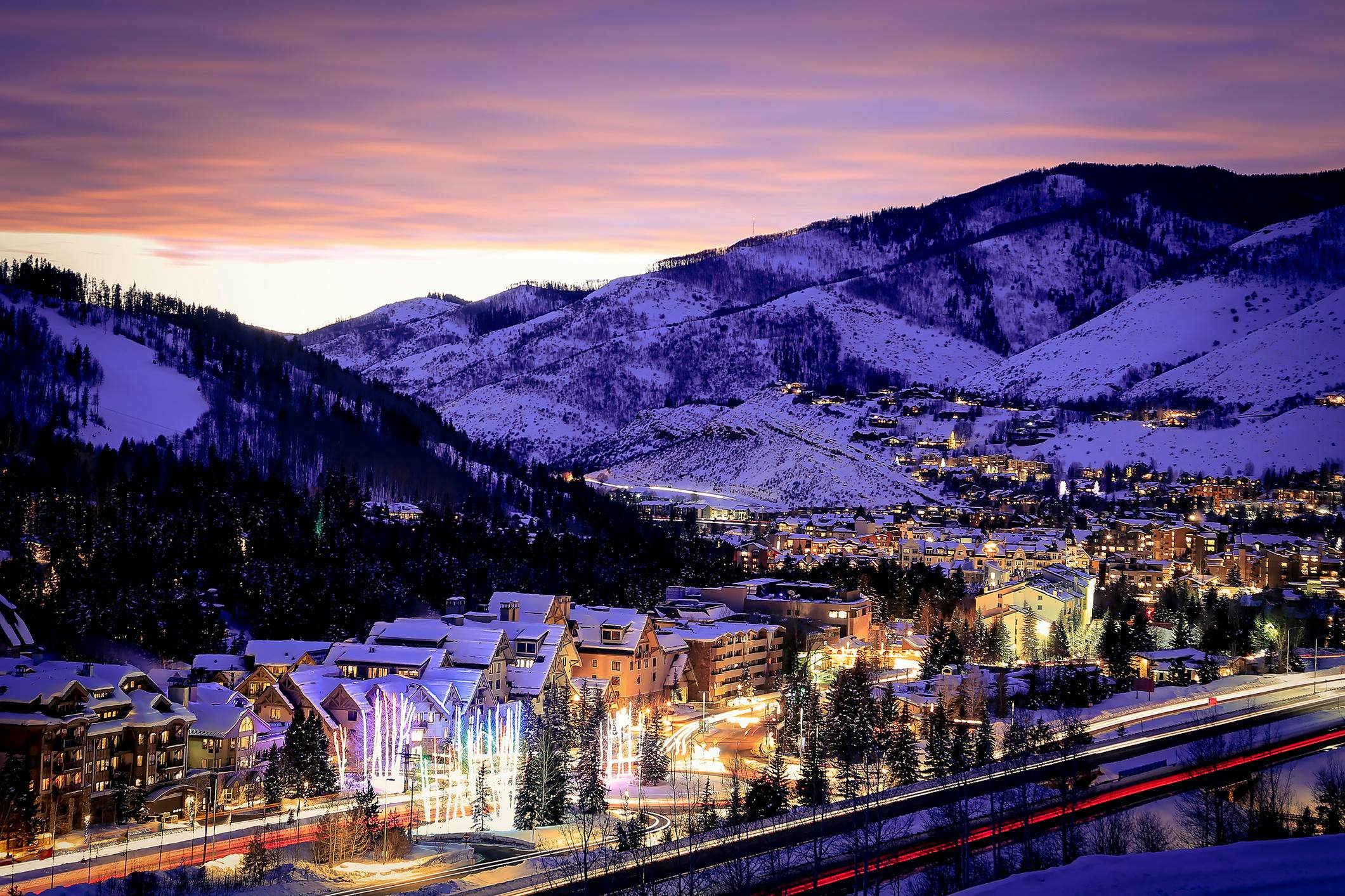 FAQs: Moving to Vail
What do I need to know before moving to Vail?
Vail is a small mountain town in Colorado, and it's known for its stunning ski slopes. Before you move here, you should consider the cost of living, which can be quite high due to the demand for real estate in this area.
You'll also want to think about how close you are willing to live to the ski slopes and other attractions. Additionally, if you plan on commuting to Denver or another nearby city for work, make sure that your commute won't be too long or difficult.
Finally, take some time researching local schools and healthcare options so that you can ensure that your family will have access to quality education and medical care while living in Vail.
Is Vail a good place to live year-round?
Yes! In addition to being an amazing winter destination with plenty of skiing opportunities, there are many activities available during the summer months as well such as hiking trails and outdoor concerts at Ford Park Amphitheater.
The climate is mild throughout most of the year making it ideal for those who enjoy spending time outdoors all year round. Plus there are plenty of restaurants serving up delicious food no matter what season it is!
What kind of people live in Vail?
The population consists mostly of professionals who work either remotely or commute to nearby cities like Denver or Aspen for their jobs.
There are also retirees who come here looking for a peaceful mountain lifestyle away from big cities but still close enough where they can visit friends and family when needed without having too much difficulty getting around town by car or public transportation (there's even a free bus system).
Lastly, there are lots of families drawn by excellent school districts located within easy reach from anywhere in town – perfect if you're raising kids!
Is Vail a good place to raise a family?
Absolutely!
Not only does Vail offer great educational opportunities through its top-notch school systems but it also provides plenty of recreational activities both indoors and out that children will love taking part in – whether they're interested in skiing down one of its world-famous mountainside runs or just playing tag outside on warm days after school hours end.
And since safety is always important when considering any location as home base – rest assured knowing that crime rates remain low across all areas within this small community thanks largely due its tight-knit sense of camaraderie among residents coupled with strict enforcement policies put forth by local law enforcement agencies alike keeping everyone safe day after day without fail!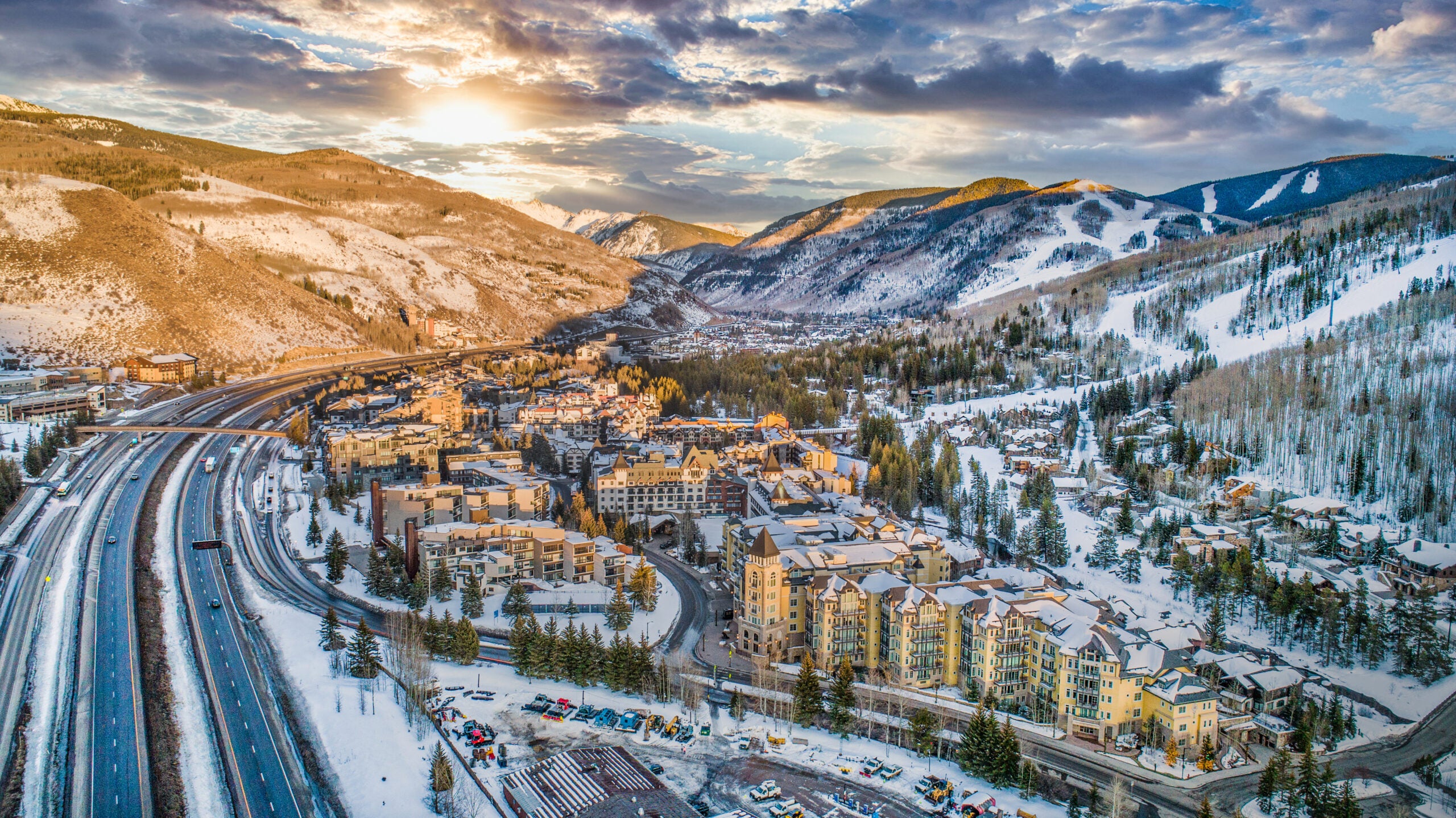 Conclusion
Moving to Vail is a great decision for many people, as it offers stunning views and plenty of recreational activities. Nevertheless, the cost of residing in Vail can be quite pricey and weather conditions may not always agree with all people's inclinations.
Weighing up the pros and cons of moving to Vail before making your decision will help ensure you make an informed choice that suits your needs best.
---
Considering relocating to Colorado?
Meet Colorado's Top Producing EXP Real Estate Group: The Smits Team
(we did over 150 million+ in transactions last year alone…)
See more of the Smits Team's five-star reviews on

Google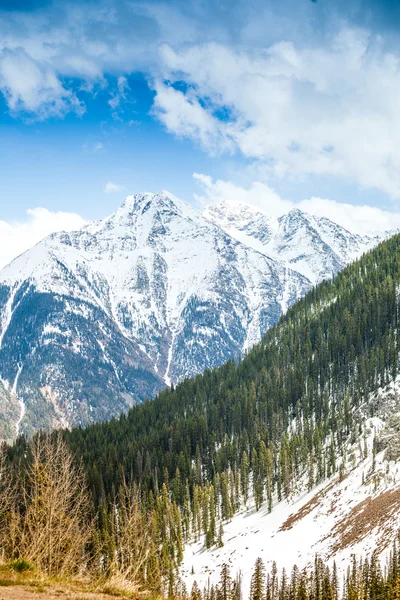 The Smits Team
The mountains of Colorado hold endless possibilities for all who visit. Whether you come for the skiing, rafting, biking or just to admire the incredible beauty, sooner or later you are going to want a place to hang your hat.
Our team of professional agents understand, as we arrived here from all areas of the United States and abroad.
Here at The Smits Team share your passion for the mountains, Summit and Eagle County real estate, and we are excited to make your dream of homeownership a reality.
Try us out… we won't disappoint! — (don't take our word, read our 50+ Five-Star Google reviews)
Have some more questions about what it's
really like to

live

in Colorado?
---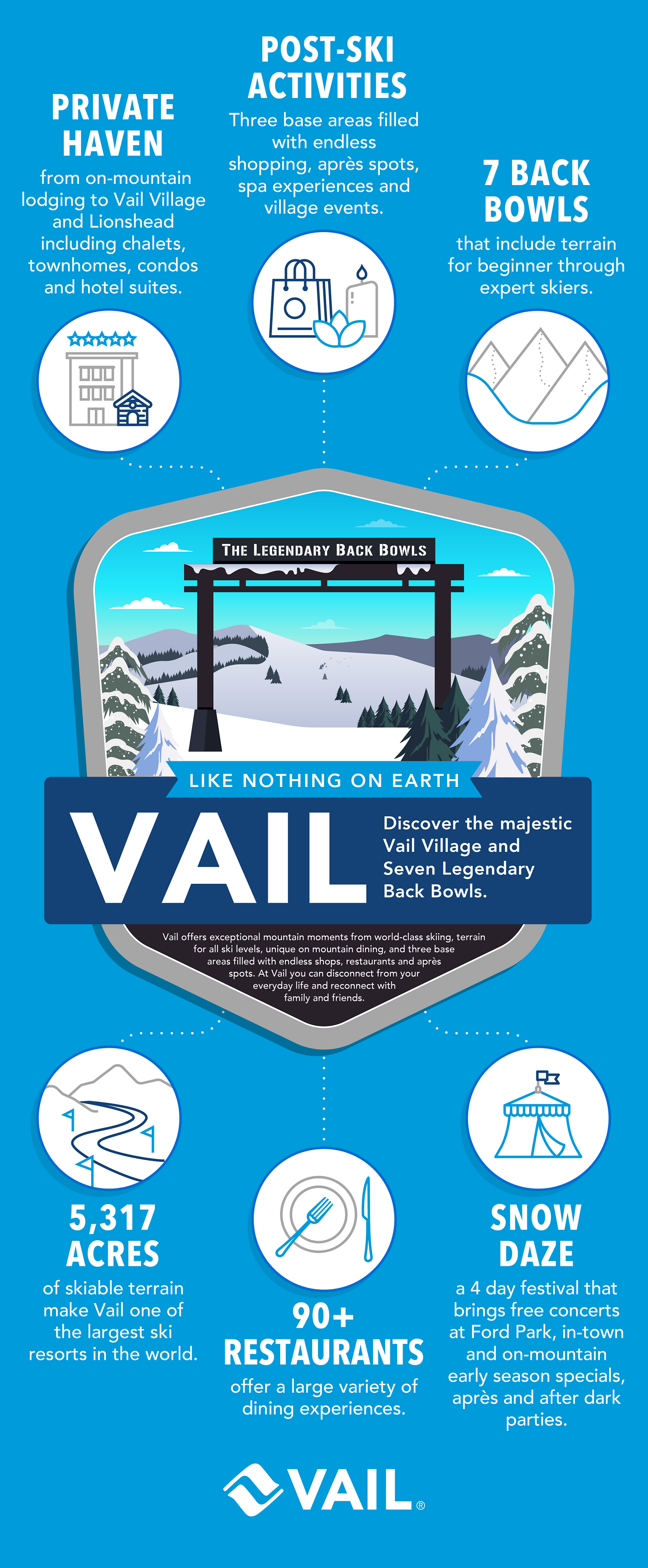 BONUS! FAQs

Q: Is Vail, Colorado a good place to live?
A: Absolutely! Vail is known for its beautiful scenery and amazing social opportunities. With plenty of job prospects in the area, it's the perfect place to start your career or make a change. Whether you're looking for something close by or just want an adventure somewhere new -Vail has something unique and exciting that everyone can enjoy!
Q: How expensive is living in Vail?
A: Compared with other major cities like Denver, Boulder, and Fort Collins – housing costs are more affordable here than most larger cities but still comparable with smaller towns around Colorado Springs. The cost of goods tends to be higher due to being located at such a high altitude; however overall many people find it well worth the extra expense when considering all that comes along with this great mountain town lifestyle.
Q: Are there good job opportunities available if I'm moving from another city/state into Vail?
A: Yes absolutely! Although jobs may not pay as much as those offered in bigger metropolitan areas throughout Colorado, there's definitely an opportunity here within the tourism industry which includes ski resorts, restaurants & retail stores among others. Additionally, since we have federal facilities nearby (Colorado National Guard ) some individuals prefer staying because they enjoy access to these resources while having outdoor recreation amenities right outside their doorstep!
Q: What are the biggest cons of living in Vail, Colorado?
A: As with most mountain towns, seasonal employment can be an issue as winter brings more job opportunities while summer months tend to have fewer. Additionally depending on your preference for a larger city or smaller town atmosphere – it may not fit all individual needs. If you prefer staying closer to one of the bigger cities like Denver Boulder Fort Collins – then Vail might not best choice since it's much further away from those major metropolitan areas than other options such as Breckenridge Keystone and Winter Park which provide access to both large small scale attractions!
Q: Are there affordable in Colorado for someone who is looking to move?
A: Yes – although Vail might not always be the most affordable option, Colorado offers plenty of smaller towns that are still within reasonable driving distance from major cities. Examples include places like Avon Eagle and Gypsum which have great housing markets with much more affordable costs of living than bigger metropolitan areas!
Ultimately your decision should be based on what YOU are looking for – so it's important to evaluate all options when you're deciding where to move in Colorado. Evaluate whether the job market, social opportunities & beautiful scenery outweigh any potential cons like expenses before making a final decision!
---
Find the market value of your home for FREE!
More information on The Smits Team
---