'Tis the season to be jolly! And, what better way to be jolly than to joke around a little bit!
Here are 14 of our favorite Christmas real estate memes we've created over the years to help you stay top of mind while entertaining your friends, family, and past clients.
1) Remembering to hide the elf is no joke! People may bite on the offer even if it's for a couple of days until Christmas!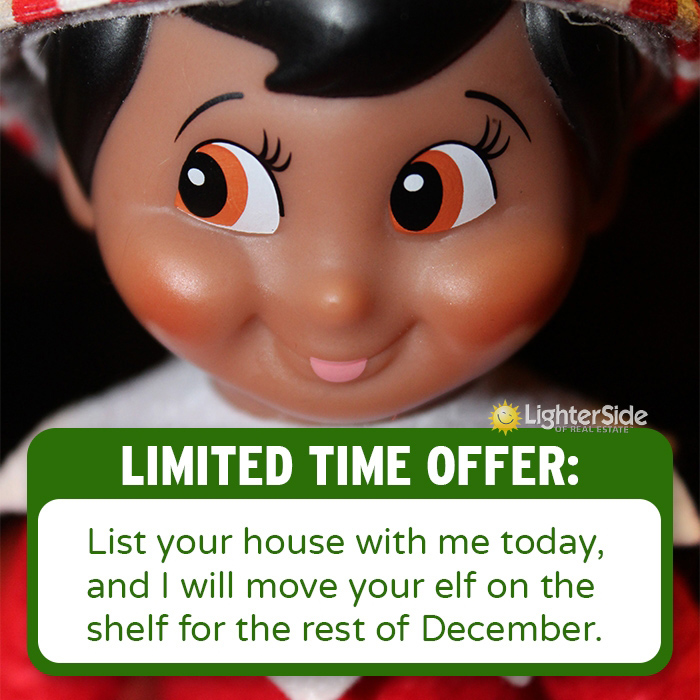 2) Or maybe just buying a house with more hiding spots is more appealing…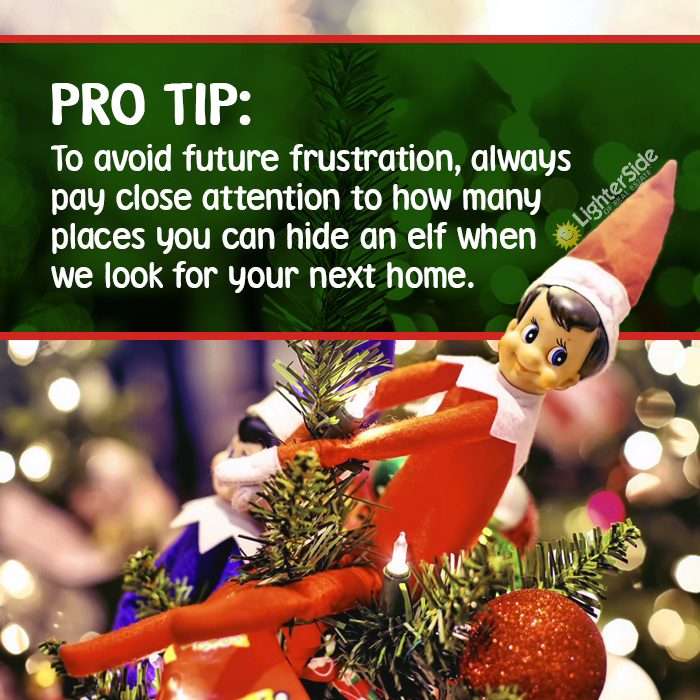 3) Enough with elves on shelves, gimme a…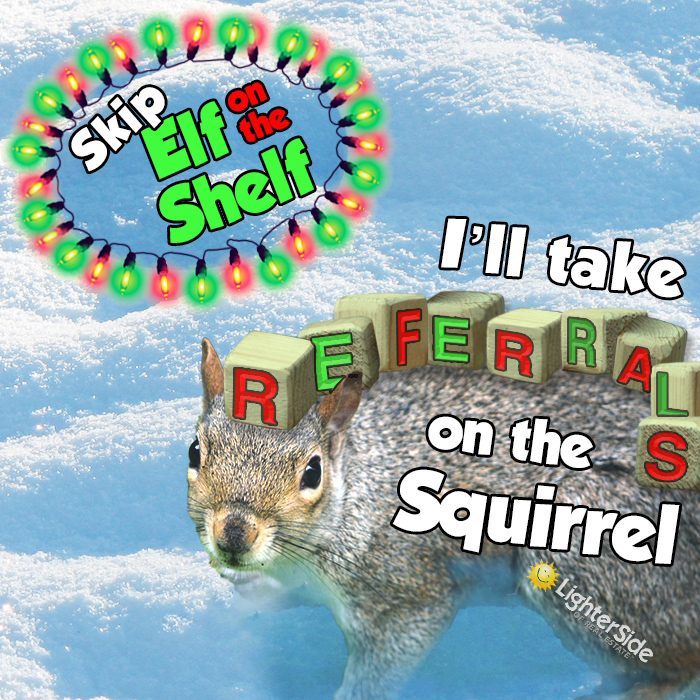 4) Say what you will, but don't you dare buy or sell with your coworkers cousin!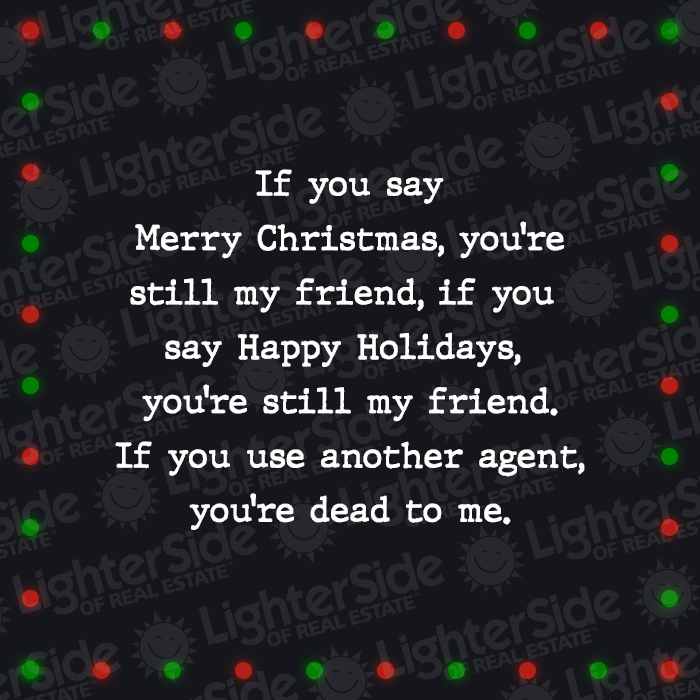 5) Let's hope this meme doesn't age well and stays in 2021…along with the pandemic.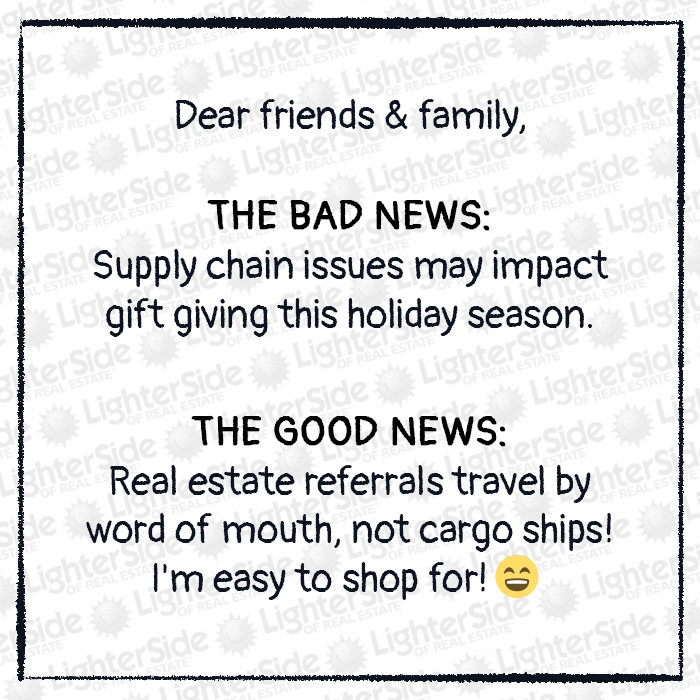 6) Seriously…same vibe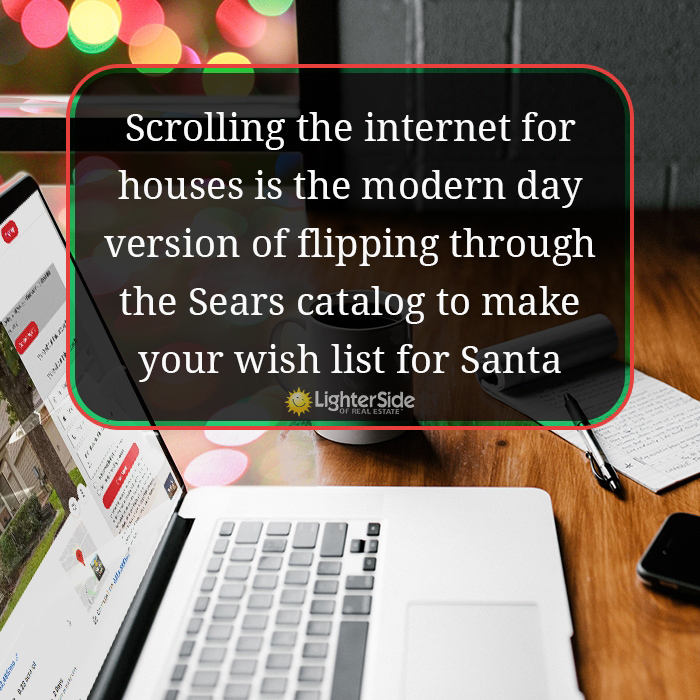 7) Here's a smooth way to brag a bit…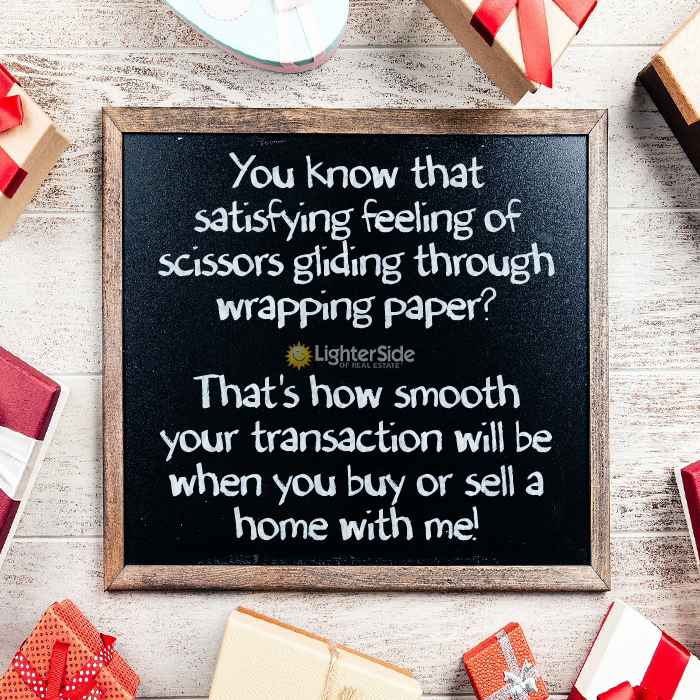 8) To be clear, gift-wrapping is not included in my services…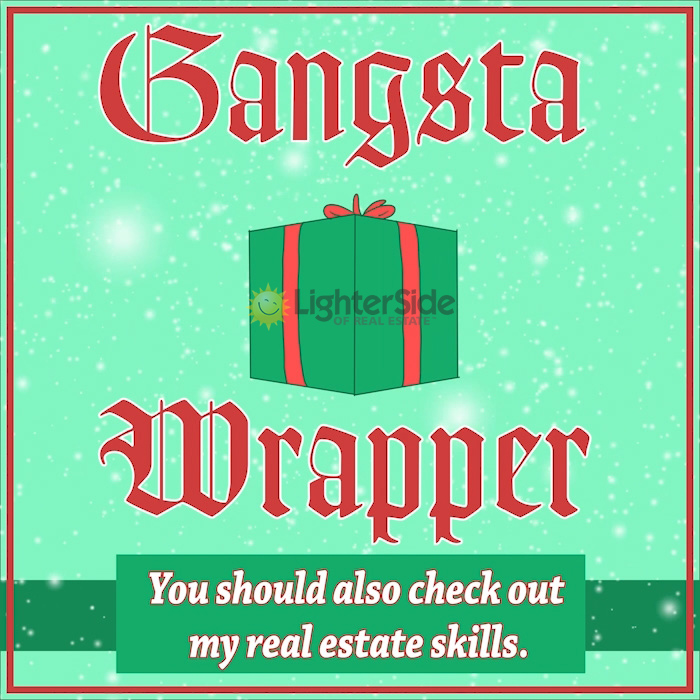 9) It may be cold outside, but the market is still hot!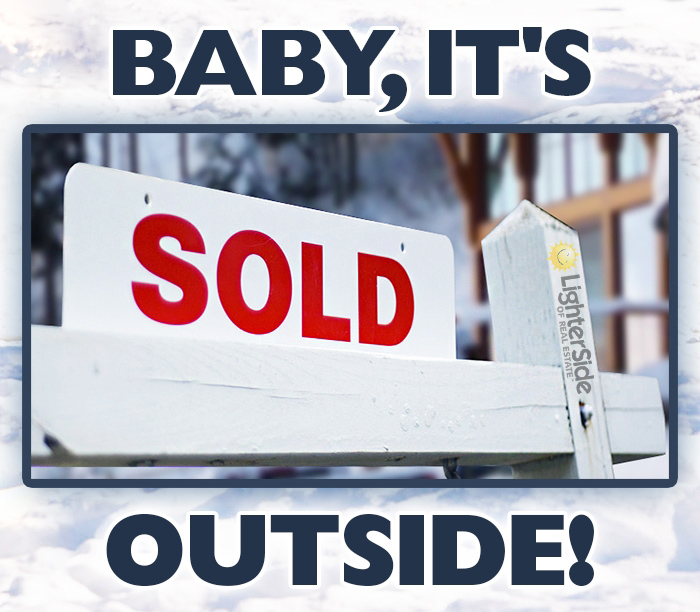 10) But feel free to give me a larger size…just to be safe.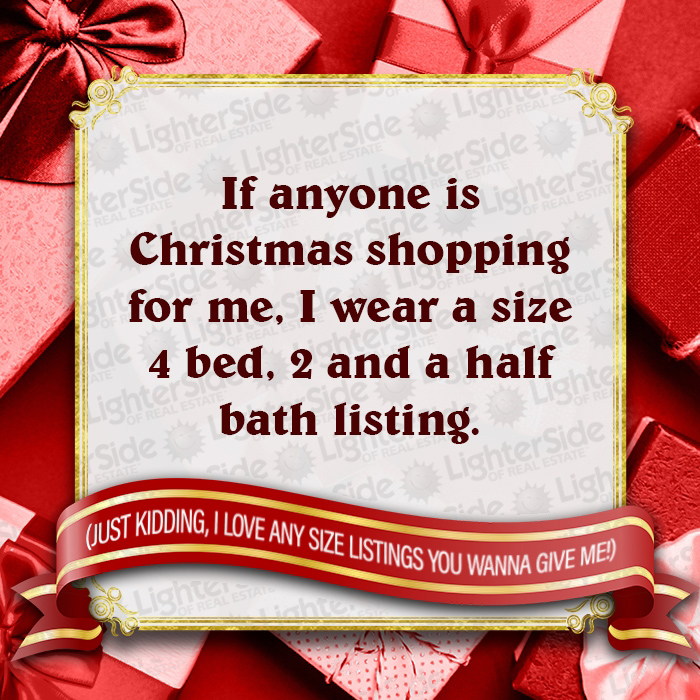 11) It's a long, yet short list, all at the same time…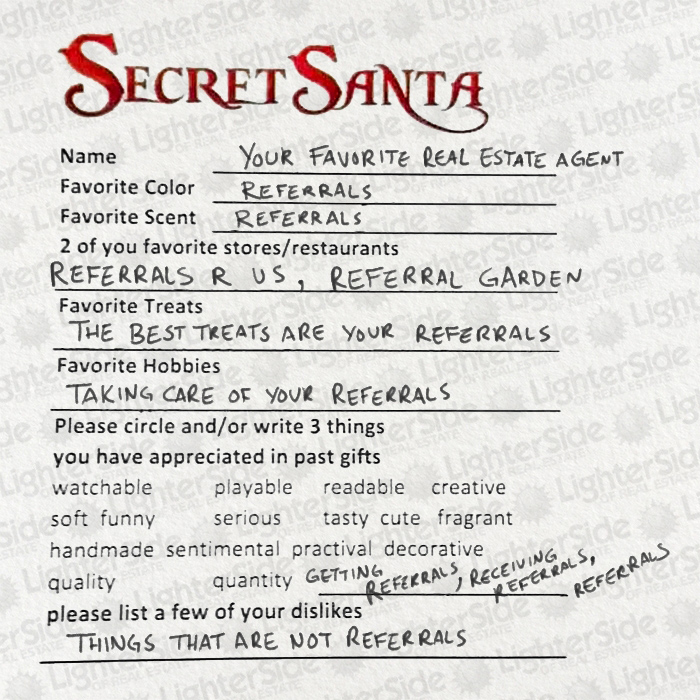 12) Here's a subtle way to snag some buyer leads heading into the new year…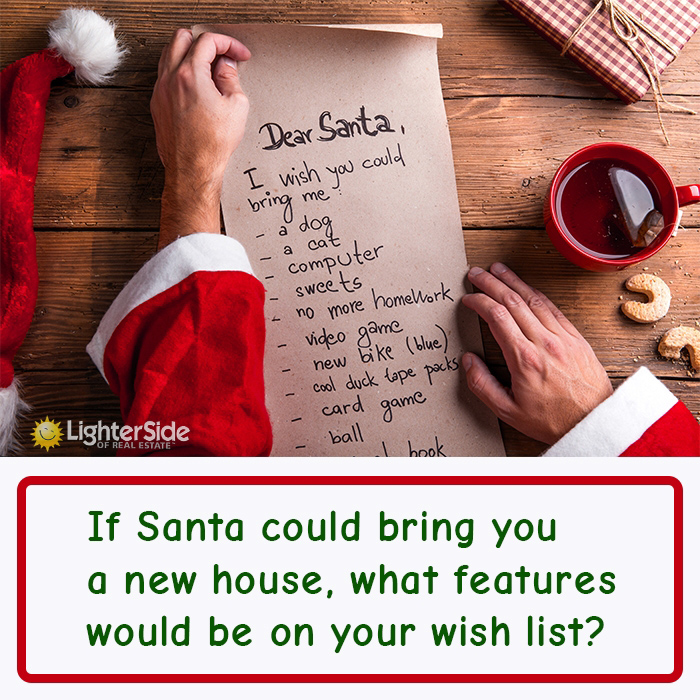 13) …and a not-so-subtle one!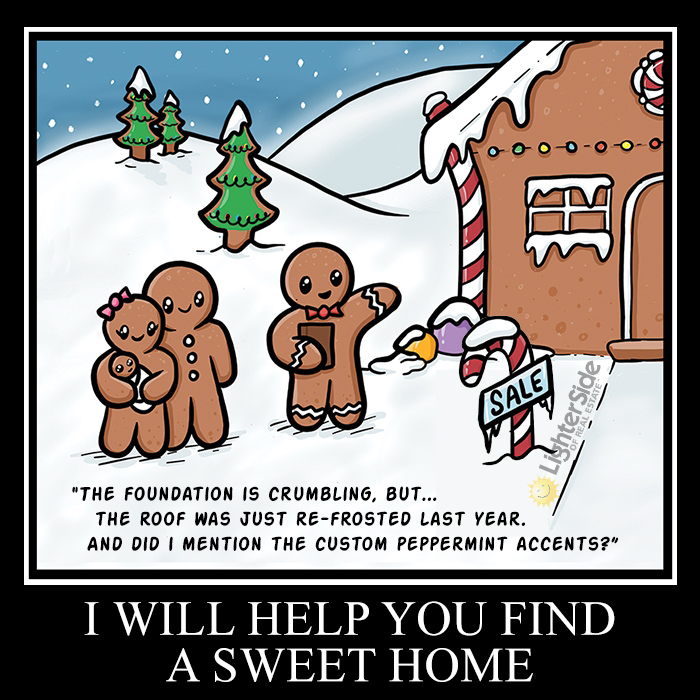 14) Well, maybe just follow my sleigh, I've got MLS sheets all over the passenger seat…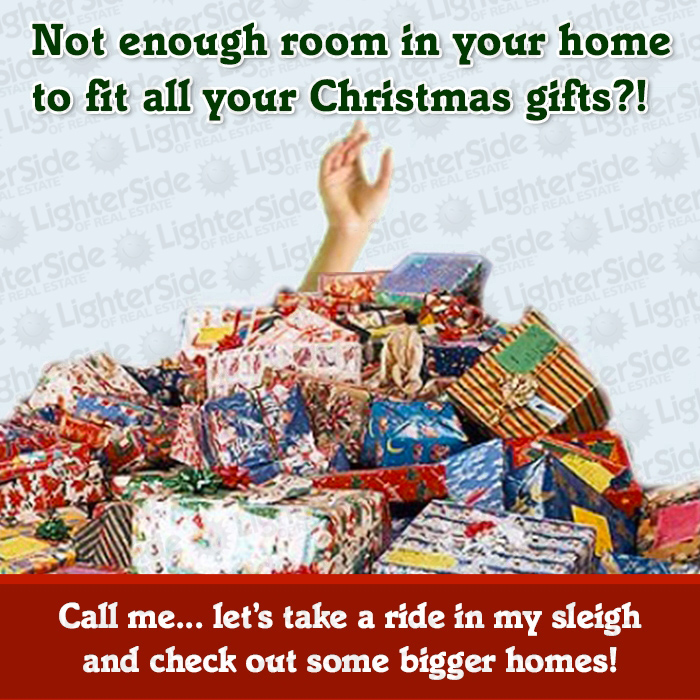 We'll wrap up the list there, so you can get back to wrapping your gifts (while managing to juggle a real estate career)! If you like what you see here, you'll love the rest of our Christmas (and other holiday) related memes! Check them out here, and find out how to put your personalized branding on each and every one with the click of your mouse!