Are you considering buying a house in Vail, Colorado? While there are many benefits to living in this picturesque mountain town, it's important to be aware of the downsides of buying a house in Vail before making such an investment.
From expensive real estate and high taxes to limited space and amenities, there are several factors that could make purchasing property here less than ideal.
What Are the Downsides to Consider When Buying a Home in Vail, Colorado?
Some reasons to reconsider investing in a Vail residence may include costly real estate, hefty taxes, restricted area, and scant facilities.
In this post we'll explore these reasons and more to find out: "Is Vail a good place to invest in real estate?"
Table of Contents: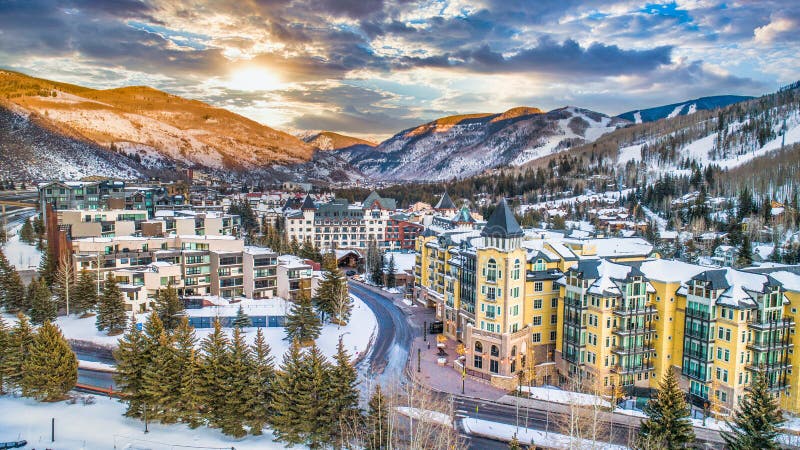 5 Reasons Why You Shouldn't Buy a House in Vail
---
1. Expensive Real Estate
Vail is known for its expensive real estate. It's one of the most sought-after locations in Colorado, and that means prices can be sky-high. Before committing to a purchase, it's critical for potential homeowners to be aware of the costs associated with living in Vail.
Living in Vail can be significantly more costly than in other parts of the state. Expensive abodes start off at approximately $1 million and beyond. That doesn't include taxes or fees associated with purchasing a home either – those will add an extra layer of expense to your purchase price.
Is Vail real estate expensive?
Yes, Vail real estate is expensive. The average price for a single-family home in Vail was $2 million as of 2019, with some homes selling for much more depending on location and amenities. Prices have been steadily increasing over the past decade due to high demand from buyers looking to take advantage of all that this mountain town has to offer.
Living in this area can be costly if you're searching for some breathing room; getting that extra space will cost a pretty penny.
In addition, many lots are small due to zoning regulations and limited availability – so don't expect sprawling yards or expansive views unless you're willing to shell out big bucks for them.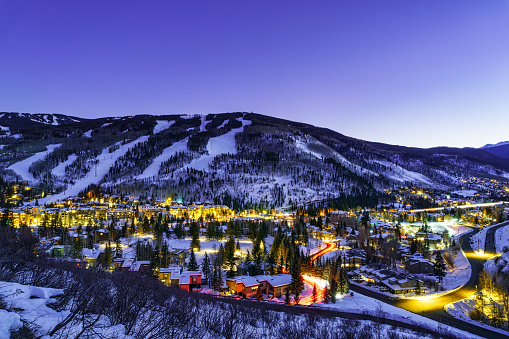 That said, Vail has plenty going for it as well:
Access to world-class skiing slopes and mountain trails makes this area desirable even among celebrities who come here seeking privacy and luxury amenities year-round. If funds aren't an obstacle, this could be the ideal spot for anyone seeking upscale real estate in Colorado – yet make certain you comprehend all related expenses before making a decision.
Real estate prices in Vail are substantially higher than the typical Colorado rates, making it a challenging investment decision.
However, this isn't the only factor that should be taken into account when considering buying a house in Vail; limited space also plays an important role.
---
Have some questions about what it's
really like to

live

in Colorado?
---
2. Limited Space
Vail, CO is an expensive place to live and space is at a premium. Due to the high demand for property in Vail, finding an affordable home that meets your needs can be challenging. With limited land available for development, housing prices are higher than in other parts of Colorado due to competition for real estate.
This means buyers must often settle for smaller homes or pay more for larger properties.
In Vail, luxury living spaces like condos and townhomes come with top-of-the-line features such as chef's kitchens and heated pools but at a hefty cost. These types of dwellings offer convenience but lack privacy as they tend to be located close together on small lots. If you're looking for a single-family home, expect high prices as well since large plots of land don't come cheap in this area.
Apartments are another option if you want something affordable but bear in mind that these units may not have all the features you need or want such as updated appliances or ample storage space – especially if they're older buildings. Additionally, apartments tend to fill up quickly so it's important to act fast when one becomes available if you hope to snag it before someone else does.
For those who wish to purchase their own piece of paradise in Vail, there are still some options left but they require patience and deep pockets. Given its popularity among tourists and outdoor enthusiasts alike, living here could be worth every penny spent.
Key Takeaway: Living in Vail, Colorado comes with a hefty price tag due to its popularity and limited land availability. Buying real estate here requires deep pockets and patience as luxury condos, townhomes, single family homes, and apartments tend to fill up quickly. Despite the high cost of living in Vail, Colorado, investing time and money could prove to be rewarding.
3. High Taxes
Taxes in Colorado can be quite taxing – not for the faint of heart. In Vail, one of the priciest areas in Colorado, property taxes are especially steep. If you're thinking of relocating to Vail and buying a luxurious residence, be ready for an extra monetary strain.
What is the Real Estate Tax Rate in Vail, Colorado?
The average tax rate on real estate in Vail is 0.9%, which can add up quickly when purchasing an expensive piece of property. Say, you're thinking of purchasing a million-dollar abode – your yearly tax bill would be around nine grand. That's no small amount of money and it needs to be taken into consideration before making any decisions about relocating here.
It doesn't stop there either; local governments have also implemented other fees such as transfer taxes or excise taxes which are added onto the total cost of purchasing real estate in Vail. These extra charges can range anywhere from 0% – 1% depending on where exactly you decide to buy your home so it's important to do your research beforehand and know what kind of costs will come with investing in property here.
Key Takeaway: Investing in a high-end abode in Vail can be expensive, with hefty taxes and extra charges. Tax rates are around 0.9% with additional transfer or excise taxes of up to 1%. To put it bluntly, expect your wallet to take a hit when investing in real estate here.
4. Crowded Streets
If you're considering a move to Colorado, the Vail Valley is an excellent option. Although it's renowned for its beauty, the Vail Valley can become quite congested during peak holiday periods, making traveling through town a slow and laborious process. Navigating the area during peak tourist season can be a challenge.
Vail Resort is a major attraction for tourists throughout the year and especially during ski season when thousands flock to enjoy its slopes.
As such, traffic becomes congested on many roads around town as people make their way up or down from the resort area. The streets are often packed with cars making it hard to find parking spots and increasing wait times at intersections.
The crowded streets of Vail can make it difficult to navigate and enjoy the area, but with limited amenities available there may be a lack of options for entertainment.
Key Takeaway: Vail Valley is a popular tourist destination, so buying real estate there can be competitive. Home maintenance costs are usually lower than other parts of Colorado due to the large number of skiers in town and some tax benefits exist too; however, traffic can get congested during peak season which may cause inconvenience. You'll have to act fast if you want a slice of this paradise.
5. Limited Amenities
Living in Vail, Colorado comes with its fair share of perks. The breathtaking mountain panoramas and top-notch skiing make Vail, Colorado an attractive place to be for those who enjoy outdoor activities.
Despite its many outdoor activities, Vail is somewhat lacking in the realm of shopping and dining.
Finding a shopping destination or eatery in Vail can be quite limited; the nearest big mall is over 30 miles away and even then it's not exactly what one would call "luxurious" by any means.
The same goes for entertainment venues too; while there are some bars and movie theaters around town they tend to close early on weeknights.
Despite the lack of certain amenities, life in Vail is still quite enjoyable given its stunning natural beauty and ample outdoor recreation opportunities.
Key Takeaway: Living in Vail can be a great experience, however it lacks the luxuries of other cities with limited shopping and dining options as well as scarce entertainment venues. Although this is not ideal for some people, there are still plenty of outdoor activities to enjoy making life here enjoyable despite the amenities being far from extravagant.
---
Are you considering moving to Colorado?
Here's what you should know about The Smits Team:
The top-producing real estate group in all of Colorado for EXP (150+ million in transactions last year alone)
17 full-time agents with a combined wealth of unique knowledge
Cutting-edge marketing strategies, always getting you the best price quickly
Excellent communication & stress-free home buying process

Highly recommended by past clients

and a proven track record of success
We believe the home buying process doesn't have to be hard. Contact us here to find your dream home in Colorado.
---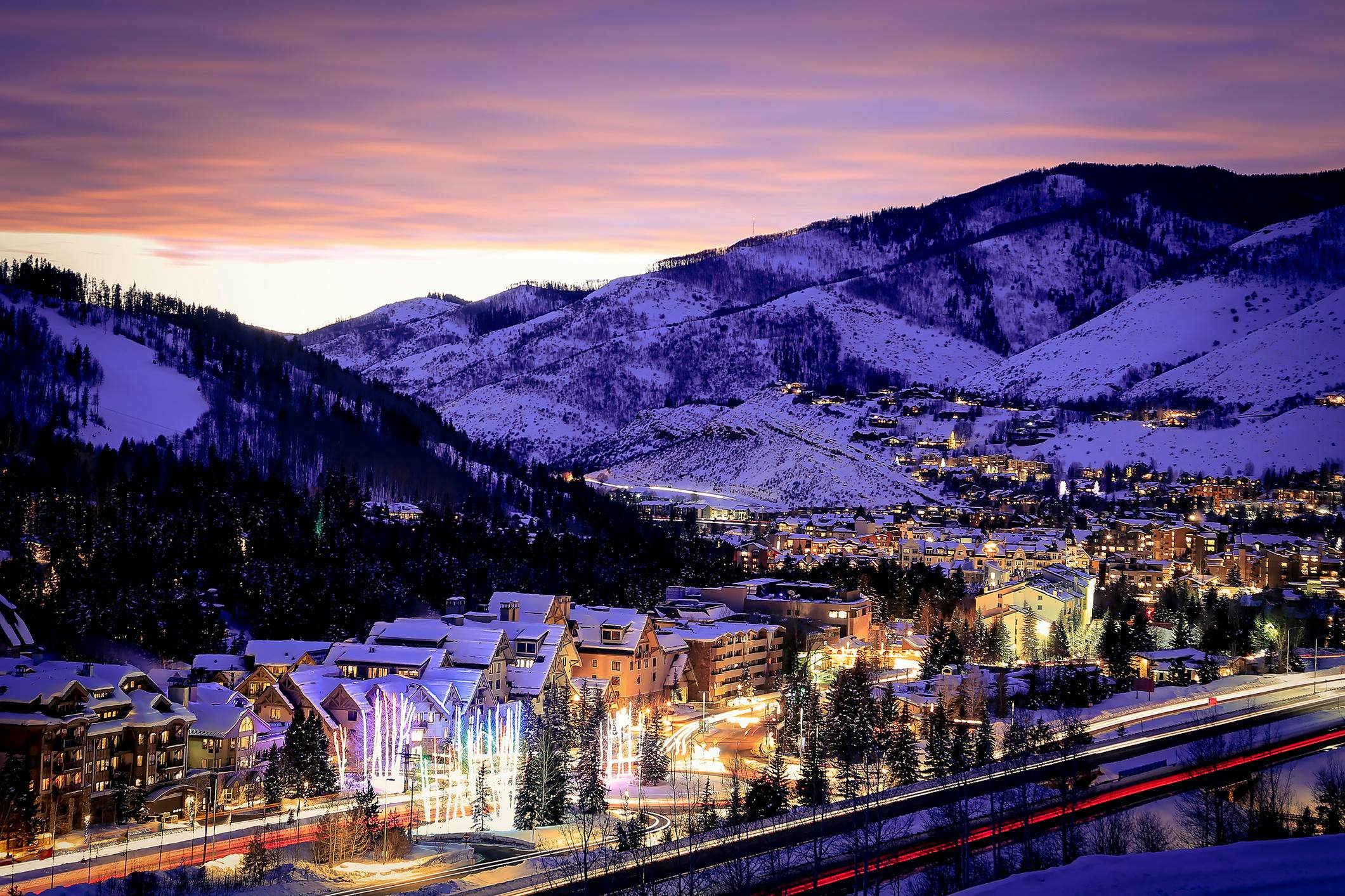 FAQs Related to Buying Real Estate in Vail
– Is Colorado a Good Place to invest in Real Estate?
Yes, Colorado is a great place to invest in real estate. With its beautiful landscapes and diverse cities, it's no wonder why so many people are looking to buy property here.
From Denver to Vail, there are plenty of options for those looking for a new home or investment opportunity. Here are some reasons why you should consider investing in Colorado real estate:
Stable Market – The Colorado housing market has remained relatively stable over the past few years, making it an attractive option for investors who want a reliable return on their investments. Additionally, the state's economy is growing at a steady rate which helps ensure that values will remain consistent over time.
Low Taxes – Property taxes in Colorado tend to be lower than in other states across the country, making it easier for homeowners and investors alike to keep up with their payments without breaking the bank.
Affordable Housing Options – Whether you're looking for an affordable starter home or luxury mountain retreats like those found in Vail and Aspen, there's something available within your budget range in Colorado. This makes it easy to find exactly what you need while still getting good value out of your purchase.
Great Quality of Life — Not only does living in Colorado offer stunning views and outdoor activities year-round but also provides access to world-class restaurants and entertainment venues throughout the state as well as top-notch educational institutions such as the University of Denver and the University of Northern Colorado among others.
Proximity To Major Cities — Living near major cities like Denver can provide convenient access to jobs opportunities as well as cultural events that make life more enjoyable overall; plus most areas have short commutes times compared with other parts of the US due to its central location between east coast metropolises like New York City and west coast hubs such Los Angeles.
All these factors combined make buying real estate in this region an excellent choice if you're considering investing long-term into property ownership!
– Is Vail a Good Place to Invest in Real Estate?
Vail, Colorado is a beautiful mountain town that offers stunning views and plenty of outdoor activities. But when it comes to investing in real estate, there are some important factors to consider before taking the plunge.
All things considered, investing in real estate isn't always easy — especially if you're considering purchasing property within an expensive mountain town like Vail.
Before jumping into any major decisions, take your time researching local markets and crunching numbers so you know exactly what kind of return on investment you'll get from your purchase.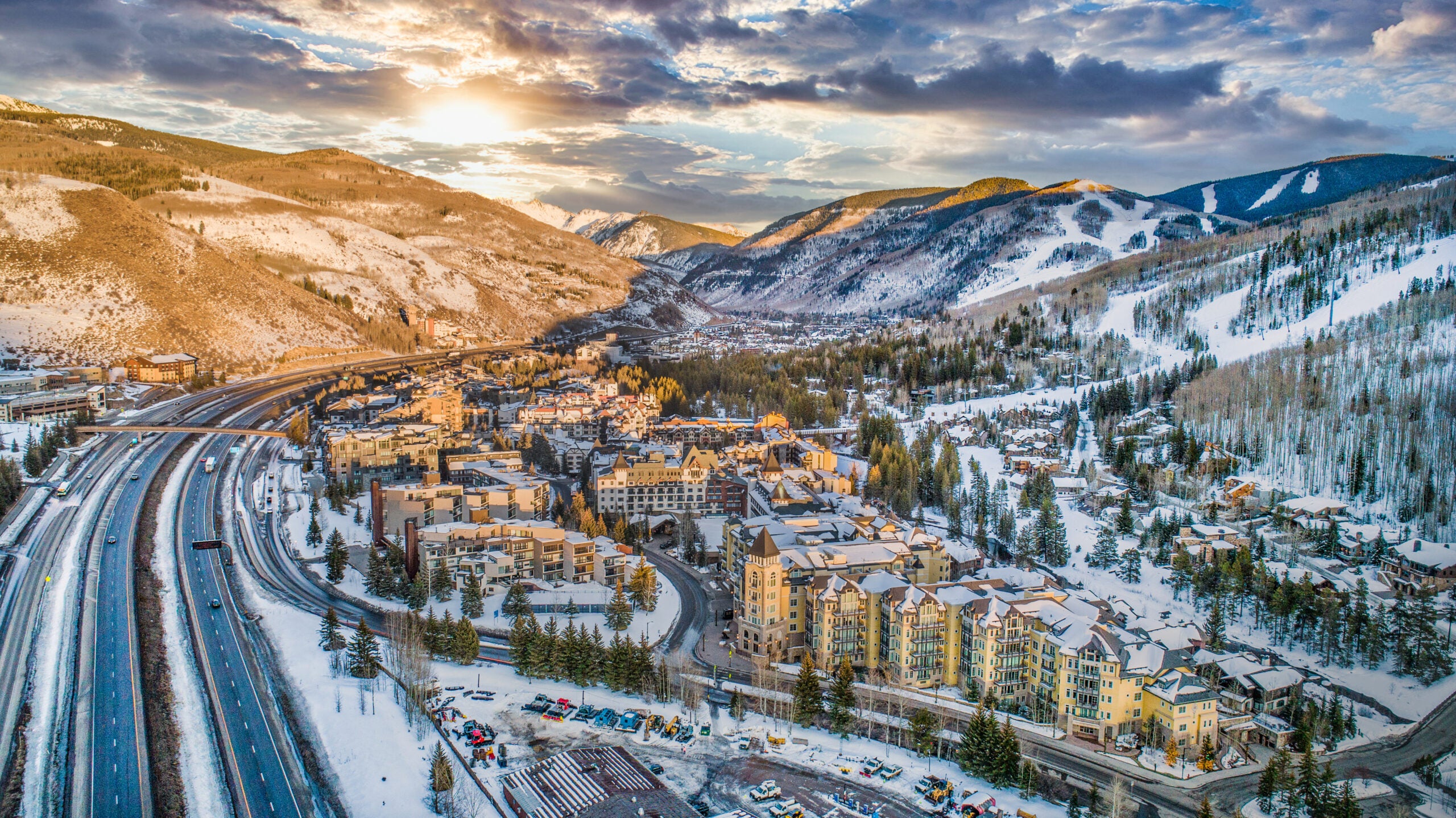 – Is Vail a Good Investment?
Absolutely! Vail is one of the most desirable places to live in Colorado, and it's no wonder why.
Here are five reasons why investing in a home in Vail is a great idea:
Unparalleled Scenery: From its majestic mountains to its lush forests, there's nothing quite like living in the heart of nature. Whether you're looking for an outdoor adventure or just want to relax and take in the views, Vail has something for everyone.
World-Class Skiing: As one of the top ski resorts in North America, Vail offers some of the best skiing around. With over 5,000 acres of terrain and more than 200 trails spread across seven different peaks, there's something for every level skier or snowboarder here.
Luxury Shopping & Dining: If you love shopping and dining out then look no further than downtown Vail Village where you can find everything from high-end boutiques to award-winning restaurants all within walking distance from each other.
Year-Round Activities: No matter what time of year it is, there's always something fun going on. From summer festivals, concerts, farmers markets, art shows, bike races and more you'll never be bored when living here!
Great Community: One thing that sets apart this mountain town from others is its tight-knit community feel. Everyone looks out for each other here which makes it easy to make friends quickly!
In conclusion, if you're looking for an investment property with incredible scenery, world-class skiing opportunities, luxury shopping & dining options as well as year-round activities with a great sense of community – then buying a house in Vail should definitely be at the top of your list!
– Is Colorado a Good State for Real Estate?
Yes, Colorado is a great state for real estate investments.
The housing market in Colorado is also booming right now. Prices have been steadily increasing over the past few years due to high demand from buyers looking for their dream homes.
And while some areas may be more expensive than others (like Vail), there are still plenty of affordable options available across the state.
Additionally, Colorado has one of the lowest unemployment rates in the country at just 3%. This means that jobs are plentiful and wages tend to be higher than average – both good news if you're considering buying a home here!
Plus, with no income tax on top of that low unemployment rate makes this an attractive place for those who want financial stability when purchasing property.
Overall, Colorado is definitely a great choice when it comes to real estate investments – whether you're looking for your forever home or just wanting somewhere nice to vacation during winter months!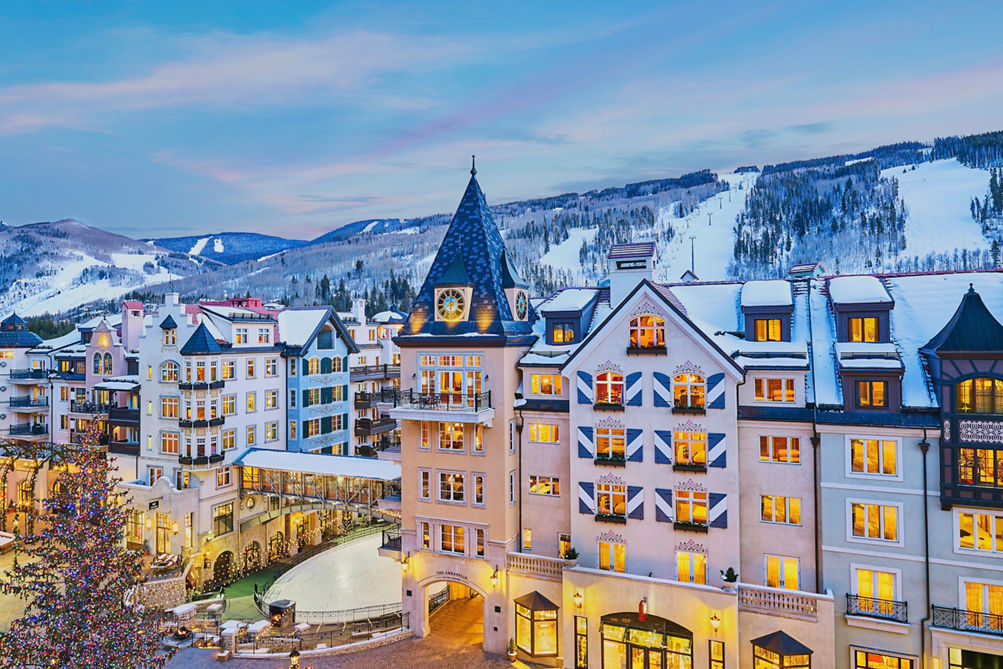 Conclusion
Considering Vail's high cost, it is important to weigh all options before deciding if this city is the right fit for a home.
Vail boasts spectacular scenery and a distinct atmosphere, so if you're ready to make such an important choice, it's worth evaluating all the possibilities.
---
Considering relocating to Colorado?
Meet Colorado's Top Producing EXP Real Estate Group: The Smits Team
(we did over 150 million+ in transactions last year alone…)
See more of the Smits Team's five-star reviews on

Google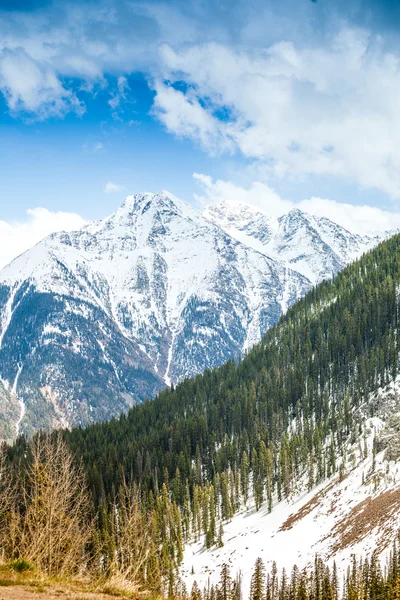 The Smits Team
The mountains of Colorado hold endless possibilities for all who visit. Whether you come for the skiing, rafting, biking or just to admire the incredible beauty, sooner or later you are going to want a place to hang your hat.
Our team of professional agents understand, as we arrived here from all areas of the United States and abroad.
Here at The Smits Team share your passion for the mountains, Summit and Eagle County real estate, and we are excited to make your dream of homeownership a reality.
Try us out… we won't disappoint! — (don't take our word, read our 50+ Five-Star Google reviews)
Have some more questions about what it's
really like to

live

in Colorado?
---
Bonus FAQs: Vail Real Estate
Vail, Colorado is a renowned resort town located in the heart of the Colorado Rockies. With its world-class ski resorts and breathtaking mountain views, it's no wonder why so many people are interested in buying real estate here.
But before you take the plunge and invest in Vail property, there are some important things to consider. Here are five frequently asked questions about Vail real estate that can help you make an informed decision.
What is the cost of living like in Vail?
The cost of living in Vail is higher than most other places due to its popularity as a resort town.
The median home price for single-family homes was $2 million dollars as of 2020, making it one of the most expensive areas to buy real estate in all of Colorado.
Additionally, rental prices tend to be high due to limited availability and strong demand from tourists during ski season.
Is affordable housing available in Vail?
In response to rising costs associated with owning or renting a property in Vail, the Town Council green-lit several initiatives aimed at providing more affordable housing options for residents and workers alike. These include programs such as deed-restricted units (DRUs), where buyers must agree not to resell their properties within a certain period; rent control ordinances; and incentives for developers who build low-income housing projects within city limits.
How has COVID-19 impacted local businesses in Vail?
Due to restrictions imposed by state officials during COVID-19 pandemic lockdowns, many businesses throughout Eagle County were forced to close temporarily or reduce operations significantly over the 2020–2021 ski season—including those owned by Vail Resorts Co., which operates four major ski resorts across Colorado including Breckenridge Ski Resort near Denver and Beaver Creek Resort near AvonVail Valley area.
As a result, unemployment rates rose dramatically while tourism revenue plummeted drastically compared with previous years' figures—all factors that could potentially affect future investments into local real estate markets long term..
Are there any new developments on tap?
Despite economic hardships brought on by coronavirus pandemic closures, construction projects have continued throughout much of 2021 —with plans underway for new residential developments along the I-70 corridor connecting the Denver metro area with popular mountain towns like Breckenridge, Keystone, Copper Mountain, Frisco & Silverthorne; plus ongoing expansion efforts at existing shopping centers & retail outlets around greater Eagle County region.
In addition, recent news suggests that Town Council shifted focus towards developing additional recreational activities outside traditional skiing snowboarding offerings —namely mountain biking trails & zip lines —in order further capitalize on the influx of visitors during the summer months.
Investors should be aware of the potential risks associated with investing in the Eagle County region, including uncertain future regulations regarding development restrictions placed upon land owners, possible changes to taxation laws related to foreign ownership, and general fluctuations in value based on overall economic health both locally and nationally.
Find the market value of your home for FREE!
More information on The Smits Team