Are you ready to embrace an active, vibrant lifestyle in the beautiful mountain town of Frisco, Colorado? This complete guide to senior homes in Frisco, CO will provide you with all the information you need to make the best decision for your retirement. Read on to discover the ideal active senior living community that suits your needs.
Table of Contents:
Active Senior Living Frisco: The Perfect Retirement Destination
Independent Living: Embrace Your Freedom
Retirement Community: A Social and Supportive Environment
Active Adult Communities
A Complete Guide to Senior Homes in Frisco
Active Senior Living Frisco: The Perfect Retirement Destination
Location and Climate
Frisco, CO, nestled in the heart of the Rocky Mountains, offers a picturesque setting for your retirement.
With its mild summers and snowy winters, it's the perfect location for those who love nature and outdoor activities.
Amenities and Services
Frisco offers a range of amenities for seniors, including healthcare facilities, shopping centers, and a variety of dining options.
Additionally, the town hosts numerous events and festivals throughout the year, ensuring there's always something to do.
Independent Living Communities
Amenities and maintenance
One of the primary benefits of independent living communities is the maintenance-free lifestyle they provide. Say goodbye to the burdens of home upkeep, landscaping, and chores.
Instead, the community's staff takes care of all these tasks, allowing residents to spend their time enjoying their newfound freedom and leisure activities.
Amenities and Services
Independent living communities come equipped with a wide array of amenities and services designed to cater to the needs and preferences of seniors. These may include fitness centers, swimming pools, libraries, clubhouses, and on-site dining options.
The communities also offer various services such as housekeeping, laundry, and transportation, ensuring a comfortable and convenient lifestyle for residents.
Social and Recreational Activities
A significant advantage of independent living communities is the opportunity to engage in social and recreational activities.
These communities often host events, workshops, and clubs that cater to a wide range of interests, from art and fitness to gardening and travel. This not only promotes social interaction among residents but also helps them pursue their hobbies and passions.
Safety and Security
Safety and security are paramount in independent living communities. These communities are typically gated or located in secure neighborhoods, with staff available 24/7 to address any concerns or emergencies.
Additionally, many independent living communities provide emergency call systems within each residence, ensuring help is always close at hand.
---
Have some questions about what it's
really like to

live

in Colorado?
Retirement Communities
Social Interaction and Companionship
One of the most significant advantages of retirement communities is the opportunity for social interaction and companionship.
These communities foster a sense of belonging, where residents can form strong connections with like-minded peers. Participating in group activities, events, and clubs encourages camaraderie and helps alleviate feelings of loneliness and isolation.
Amenities and Services Tailored to Seniors' Needs
Retirement communities cater specifically to seniors' needs, providing a wide range of amenities and services that enhance their overall quality of life.
These may include on-site medical facilities, wellness programs, transportation services, and dining options that cater to specific dietary requirements. The convenience of having these amenities and services readily available allows residents to focus on enjoying their retirement.
Safety and Security
Safety and security are crucial aspects of retirement communities. These communities offer 24/7 security and staff presence, ensuring the well-being of their residents.
In addition, features such as emergency call systems, well-lit common areas, and secure entry points contribute to creating a safe living environment for seniors.
Active Adult Communities
Benefits of Active Adult Communities
Active adult communities focus on promoting a healthy, active lifestyle for seniors.
They offer a variety of amenities, such as fitness centers, walking trails, and group activities, designed to keep residents engaged and fit.
Additionally, these communities often have age restrictions, ensuring a like-minded peer group.
---
Are you considering moving to Colorado?
Here's what you should know about The Smits Team:
The top-producing real estate group in all of Colorado for EXP (150+ million in transactions last year alone)
17 full-time agents with a combined wealth of unique knowledge
Cutting-edge marketing strategies, always getting you the best price quickly
Excellent communication & stress-free home buying process

Highly recommended by past clients

and a proven track record of success
We believe the home buying process doesn't have to be hard. Contact us here to find your dream home in Colorado.
Conclusion
Finding the perfect active senior living community in Frisco, CO is an essential step towards enjoying a fulfilling and exciting retirement.
Whether you prefer independent living, a retirement community, or an active adult community, Frisco offers various options to suit your needs.
Explore these fantastic communities and embrace the vibrant, active lifestyle that awaits you in the beautiful mountain town of Frisco, Colorado.
---
Considering relocating to Colorado?
Meet Colorado's Top Producing EXP Real Estate Group: The Smits Team
(we did over 150 million+ in transactions last year alone…)
See more of the Smits Team's five-star reviews on

Google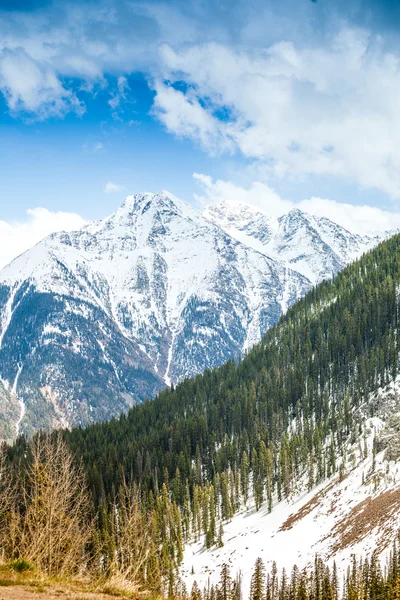 The Smits Team
The mountains of Colorado hold endless possibilities for all who visit. Whether you come for the skiing, rafting, biking or just to admire the incredible beauty, sooner or later you are going to want a place to hang your hat.
Our team of professional agents understand, as we arrived here from all areas of the United States and abroad.
Here at The Smits Team share your passion for the mountains, Summit and Eagle County real estate, and we are excited to make your dream of homeownership a reality.
Try us out… we won't disappoint! — (don't take our word, read our 50+ Five-Star Google reviews)
FAQ Section
Q: What makes Frisco an ideal location for active senior living? A: Frisco's picturesque mountain setting, variety of outdoor activities, and numerous amenities make it the perfect location for seniors who want to maintain an active lifestyle and live life to the fullest.
Q: How do active adult communities differ from independent living communities? A: Active adult communities specifically cater to seniors who value health and wellness, offering amenities and activities that promote an active lifestyle. Independent living communities provide a maintenance-free environment for seniors who want to enjoy their freedom without the responsibilities of homeownership.
Q: What types of apartments are available in senior living communities? A: Senior living communities in Frisco offer a range of apartment homes, from spacious one-bedroom cottages to luxurious two-bedroom apartments with walk-in closets and high-quality finishes.
Q: Can my parents expect to make new friends and participate in social gatherings at a senior living community? A: Absolutely! Senior living communities often host social events, themed parties, and group activities, encouraging residents to interact with neighbors, make new friends, and create lasting memories.
Q: What types of care options and services are available at a retirement community? A: Retirement communities offer various care options and services, such as assistance with daily tasks, medication management, and skilled care for those who need it. Many communities also have on-site amenities like a pool, beauty salon, and medical facilities for the well-being of residents.
Q: How much does it cost to live in a senior living community in Frisco? A: The costs of senior living communities vary depending on the type of community, location, and the services and amenities provided. It's essential to visit each property and speak with their friendly staff to get a better understanding of the costs and what's included.
Q: Are there any senior living communities in Frisco that specifically cater to memory care? A: Yes, some communities, such as Discovery Village and Solstice Senior Living, offer specialized memory care facilities to support residents with cognitive impairments.
Q: How can I help my family members transition into community living? A: By being supportive and encouraging, you can help your loved ones feel comfortable and confident as they transition into their new community. Taking the time to research and visit various communities together will ensure you find the perfect fit for their future.
Q: Can I expect quality entertainment options in a senior living community? A: Many senior living communities offer a range of entertainment options, from movie nights and game rooms to organized outings and events that promote an engaging and vibrant lifestyle for residents.
Q: What are some popular senior living communities in Frisco, CO? A: Frisco is home to several highly-rated senior living communities, such as Overture Frisco, Gracious Retirement Living, Trinity Mills, and Twin Creeks. Each community offers unique features and amenities, so it's crucial to explore different options to find the perfect fit for you or your loved ones.
---
---
Find the market value of your home for FREE!
More information on The Smits Team
---