Are you considering relocating to Keystone, Colorado? Parents looking to move should make sure their kids have access to good education, and the schools in Keystone, Colorado provide numerous options from kindergarten through university.
In Keystone, Colorado, students of all ages have access to excellent educational opportunities from elementary school through college.
In this article we'll explore what types of educational opportunities exist in Keystone so that parents can make an informed decision about their family's future.
Table of Contents:
A+ Education: All About Schools in Keystone, CO
---
Quality Education
When it comes to quality education, Keystone Colorado is an excellent choice for families looking to settle down in the area. The school district offers a wide range of educational opportunities and resources that are sure to meet the needs of any student. From pre-K through high school, students have access to a variety of classes and extracurricular activities that will help them reach their full potential.
At the elementary level, Keystone schools provide small class sizes with experienced teachers who are dedicated to helping each student succeed. They also offer special programs such as art classes, music lessons, physical education courses, and foreign language instruction.
In addition, there are many after-school clubs and activities available for students interested in exploring different interests or honing existing skill sets. Middle schoolers at Keystone benefit from more advanced coursework including honors classes in core subjects like math and science as well as electives such as drama or robotics club.
High schoolers can take advantage of college preparatory courses like AP English Literature or Calculus AB while still having plenty of time for sports teams or other extracurriculars they may be passionate about pursuing. The overall goal at Keystone schools is not only academic excellence but also character development so that students can become well-rounded individuals ready for success beyond graduation day.
To this end, there are numerous community service projects available throughout the year where kids can learn valuable life lessons while giving back to their local community – something all parents should be proud of! In short, when it comes to quality education in Colorado's Rocky Mountains region you won't find better than what's offered by Keystone schools – making it an ideal place for families looking for top-notch learning opportunities coupled with great outdoor recreation options nearby!
Key Takeaway: Keystone, CO furnishes an abundance of learning prospects for pupils of all ages–from distinguished public schools to selective private establishments and AP courses with college credits. With so many options available it's easy to see why Keystone is a great choice when looking into quality education.
Have some questions about what it's
really like to

live

in Colorado?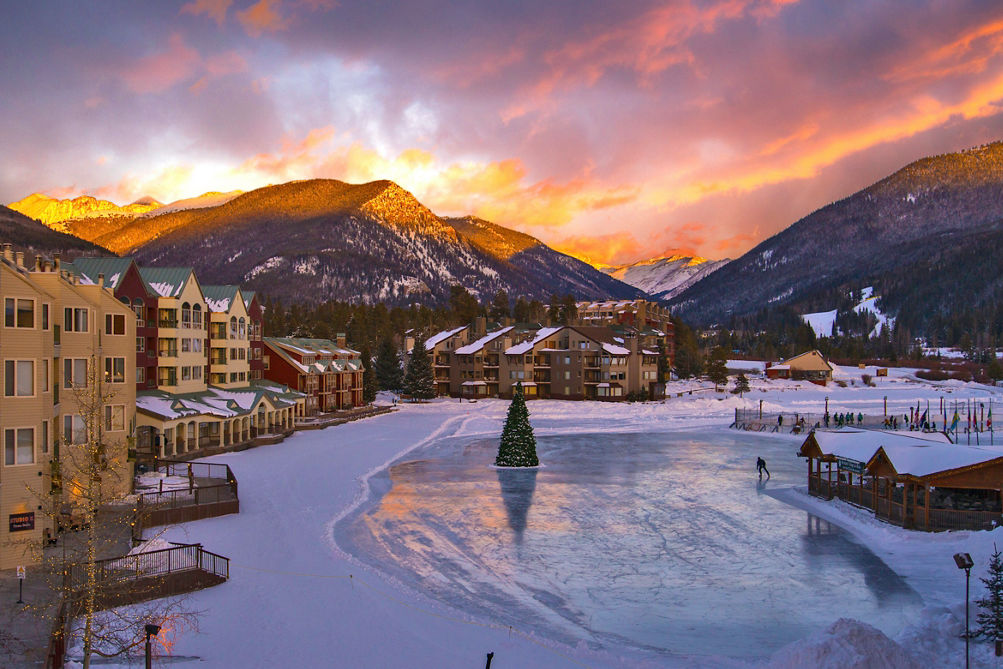 Best Elementary Schools in Keystone, Colorado
Keystone, Colorado is a great place to raise a family and one of the most important factors in choosing where to live is the quality of education. Here are some of the best elementary schools both in and around Keystone.
1. Summit Cove Elementary School
This school has been consistently ranked as one of the top-performing elementary schools in Colorado for several years now. It offers an excellent curriculum with a strong emphasis on science, technology, engineering, and math (STEM). The teachers here are highly experienced and dedicated to helping each student reach their full potential. In addition, there are plenty of extracurricular activities available for students who want to explore other interests outside of academics.
2. Wildernest Elementary School
Located just north of Keystone Resort Village, this school provides an exceptional learning environment that encourages exploration and creativity among its students. The staff at Wildernest strives to create an atmosphere that fosters collaboration between teachers and parents while also providing rigorous academic instruction that prepares children for success beyond grade-level expectations.
With a focus on outdoor education and experiential learning opportunities such as field trips or hands-on projects, Wildernest creates a unique educational experience for its students every day!
4. Silverthorne Elementary School
Located close by Dillon Reservoir in Silverthorne, this public elementary school focuses heavily on developing critical thinking skills within its diverse student body by incorporating problem-solving into everyday lessons across all subject areas – something not often seen at other local institutions! Additionally, they offer various enrichment programs such as music classes or robotics clubs which provide extra stimulation during afterschool hours so kids can stay engaged even when away from home!
Best Middle Schools
When it comes to finding the best middle schools in Keystone, Colorado, there are several factors to consider. Location, student-teacher ratio, and academic performance all play a role in determining which school is right for your family. Here's a look at some of the top middle schools in and around Keystone.
1. Summit Middle School:
Located just outside of downtown Keystone, Summit Middle School offers an excellent education with small class sizes and highly qualified teachers. The school has earned high marks from parents and students alike for its rigorous curriculum and dedication to helping each student reach their full potential.
2. Highland Park Middle School:
Highland Park Middle School is one of the most sought-after public schools in Keystone due to its impressive test scores and diverse range of extracurricular activities available for students. From sports teams to clubs like robotics or drama club – there's something here for everyone! Plus with a great location near shopping centers and parks – you can be sure your child will have plenty of opportunities to explore outside of the classroom too!
Best High Schools in Keystone
Keystone, Colorado is home to some of the best high schools in the state. With a variety of educational opportunities and top-notch facilities, Keystone offers students an array of choices when it comes to their education. Here are some of the best high schools in and around Keystone.
1. Summit High School
Located in Frisco, Summit High School is one of the most highly-rated public schools in Keystone. It has a rigorous academic program that focuses on preparing students for college and beyond. The school also boasts excellent extracurricular activities such as sports teams, music programs, and clubs.
2. Dillon Valley Elementary-Middle-High Schools
This unique K-12 campus combines all levels into one building making it easier for parents who want their children to attend the same campus throughout elementary, middle, and high school. The staff at Dillon Valley ElementaryMiddle HighSchools strive hard every day to make sure each student gets the personalized attention they need along with the necessary resources required so they can succeed academically.
They offer various afterschool programs like art club, chess club, and more, which helps build confidence among young learners.
3. Keystone Science School
KSS is dedicated to inspiring kids through science, technology engineering & math(STEM) based learning experiences outside the traditional classroom settings. Students get the opportunity to explore different aspects of STEM subjects through hands-on projects & field trips around the Rocky Mountains National Park area where they learn about ecology & sustainability firsthand!
---
Are you considering moving to Colorado?
Here's what you should know about The Smits Team:
The top-producing real estate group in all of Colorado for EXP (150+ million in transactions last year alone)
17 full-time agents with a combined wealth of unique knowledge
Cutting-edge marketing strategies, always getting you the best price quickly
Excellent communication & stress-free home buying process

Highly recommended by past clients

and a proven track record of success
We believe the home buying process doesn't have to be hard. Contact us here to find your dream home in Colorado.
---
Private Schools
Private Schools in Keystone, Colorado offer an excellent education for students of all ages. From elementary to high school, these schools provide a rigorous curriculum and plenty of extracurricular activities to keep students engaged.
1. The Summit School
The Summit School is one of the most highly regarded private schools in Keystone.
It offers a comprehensive academic program with small class sizes and individualized instruction from experienced teachers. Students also have access to after-school programs such as sports teams, music lessons, and art classes.
2. Keystone Academy:
This top-notch academy provides an enriched learning environment that focuses on developing strong critical thinking skills while emphasizing creativity and innovation.
Classes are kept small so that each student can receive personalized attention from their teachers. In addition to academics, there are many extracurricular activities available such as robotics clubs, theater productions, and outdoor adventure trips.
3. Stratford Hall Preparatory School
Stratford Hall Prep is known for its challenging college preparatory curriculum which emphasizes writing skills and public speaking ability along with traditional subjects like math and science.
The school also has a robust athletics program with competitive teams for both boys and girls sports including basketball, soccer, volleyball, baseball/softball, cross-country running track & field events plus golfing opportunities at nearby courses throughout the year.
4. Rocky Mountain Christian Academy
Rocky Mountain Christian Academy is dedicated to providing quality education rooted in biblical principles while helping students develop spiritually as well as academically through faith-based teachings. They offer advanced classes such as AP Calculus ABBC, AP English Literature & Composition, AP Chemistry, Spanish I – IV, Computer Science Principles (CSP) & more.
There's also a wide range of electives available including music theory & composition, drama production, photography & videography arts classes among many others.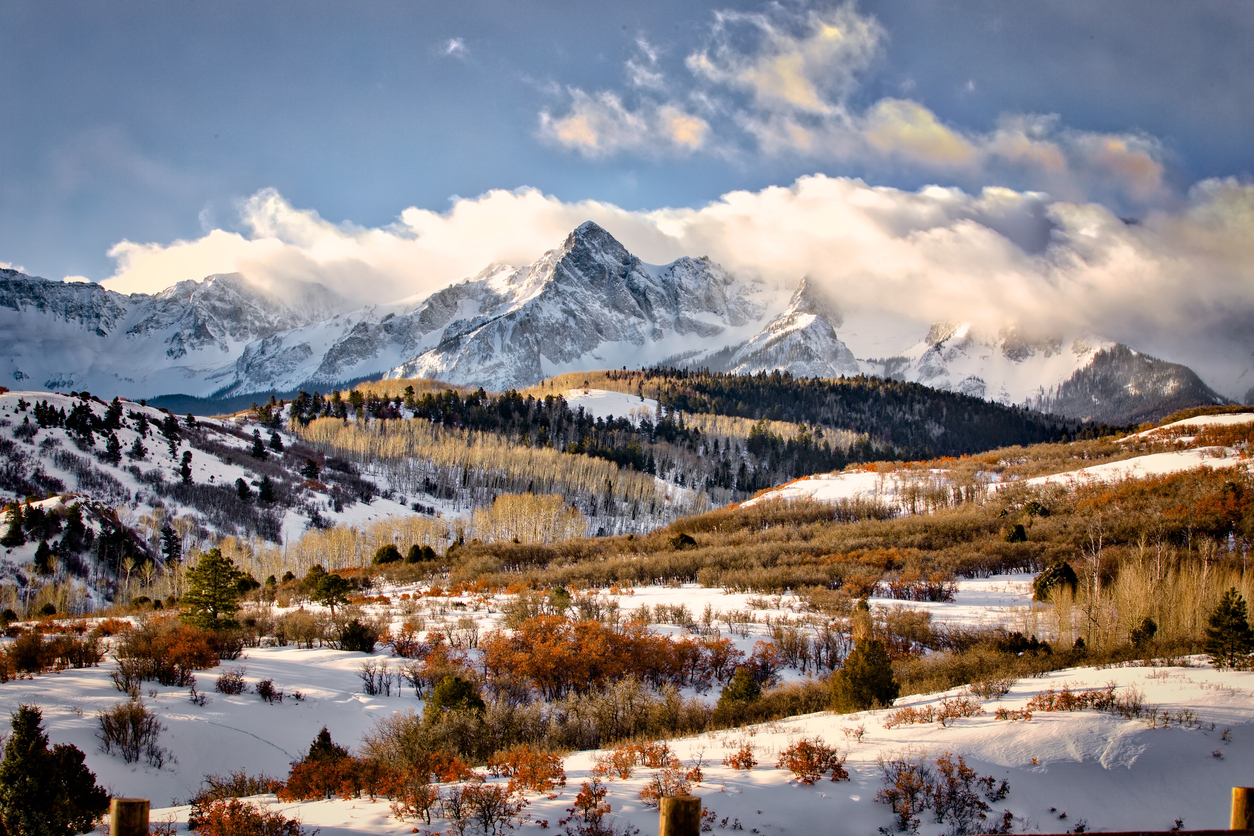 Colleges and Higher Education in Keystone.
Keystone, Colorado is a great place to live for those who are looking for an education. With several colleges and universities in the area, there's something for everyone.
University of Colorado Boulder:
The University of Colorado Boulder (CU-Boulder) is one of the top research universities in the country. It offers more than 150 degree programs across nine schools and colleges, including business, engineering, law, arts & sciences, and media studies.
CU-Boulder also has an impressive list of alumni that includes two Nobel Prize winners and three Pulitzer Prize winners.
Colorado State University:
Located just 40 miles away from Keystone in Fort Collins, CSU is one of the largest public research universities in the United States with over 32,000 students enrolled each year.
CSU offers more than 100 undergraduate majors as well as graduate degrees in areas such as business administration and engineering management.
Regis University:
Regis University is located just 25 miles away from Keystone in Denver. It's a private Jesuit university that was founded back in 1877 by Italian Jesuits who wanted to provide quality education to immigrants living on America's western frontier.
Today it offers more than 80 undergraduate majors plus master's degrees and doctoral programs across four different schools – Arts & Sciences; Business & Economics; Health Professions; Law & Leadership Studies – all designed to prepare students for successful careers after graduation.
Colorado Mountain College:
CMC is another great option if you're looking for higher education near Keystone – it's only about 15 miles away!
This two-year college provides associate degrees or certificates through its five campuses located throughout Colorado's Rocky Mountains region as well as online courses available anywhere around the world via their eLearning platform called "Mountain Online." Students can choose from dozens of academic programs ranging from hospitality management to environmental science technology depending on their interests or career goals after graduation.
Parent-to-Parent Support Groups offer free advice from experienced professionals, while parent advocacy groups can help to navigate any legal issues associated with individuals living with disabilities within the jurisdiction of Keystone.
These resources are invaluable for parents seeking assistance when enrolling their child into a suitable program or finding helpful information about local services related to special education topics such as IEPs (Individualized Education Plans).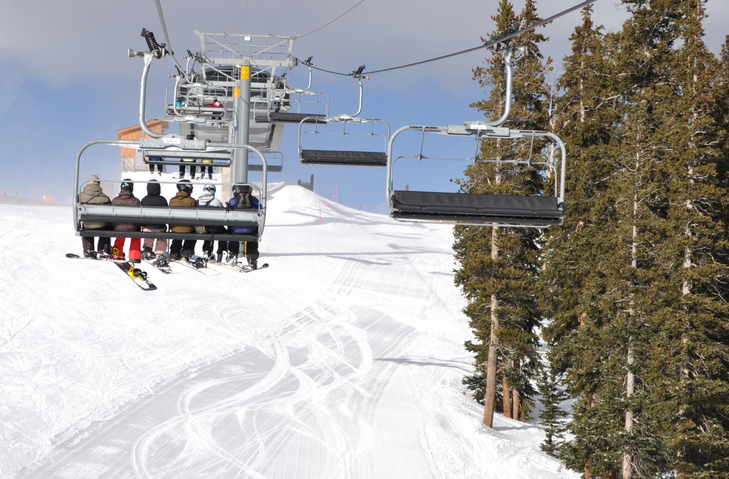 Special Education.
Keystone, Colorado is home to some of the best special education programs in the state. The town has a variety of options for students with disabilities or those who require extra support and attention. From public schools to private institutions, there are plenty of choices available for families looking for an appropriate educational setting for their children.
Keystone's public school system offers specialized classes and individualized instruction plans tailored to each student's unique learning style and abilities. In addition, many public schools have dedicated staff members who provide additional support and guidance throughout the year.
For families seeking even more intensive care and intervention, Keystone also offers therapeutic programs that focus on helping children learn how to manage their emotions while developing social skills necessary for success in life outside of school settings.
These programs use evidence-based approaches such as cognitive behavioral therapy (CBT) along with art therapy activities like music lessons or painting classes to teach kids how to cope better when faced with difficult situations both inside and outside the classroom environment.
Conclusion
The Keystone, Colorado area offers a wide range of educational opportunities for students. From excellent public and private elementary schools to highly rated middle and high schools as well as colleges, the quality of education in this region is unparalleled.
Families searching for an educational experience that offers a stimulating environment or top-notch teaching may find the perfect fit at Keystone. With its diverse selection of educational institutions, it's no wonder why so many families choose to relocate here—to take advantage of the schools like those in Keystone Colorado.
---
Considering relocating to Colorado?
Meet Colorado's Top Producing EXP Real Estate Group: The Smits Team
(we did over 150 million+ in transactions last year alone…)
See more of the Smits Team's five-star reviews on

Google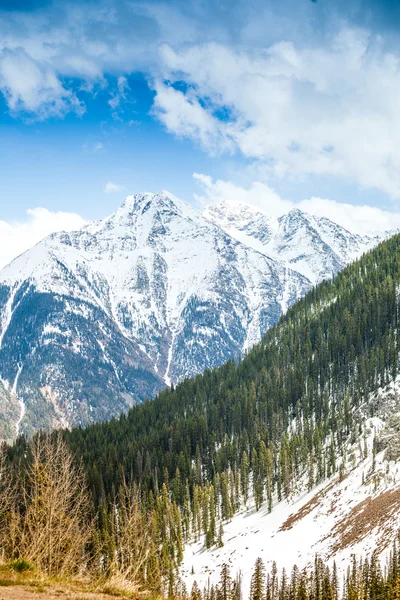 The Smits Team
The mountains of Colorado hold endless possibilities for all who visit. Whether you come for the skiing, rafting, biking or just to admire the incredible beauty, sooner or later you are going to want a place to hang your hat.
Our team of professional agents understand, as we arrived here from all areas of the United States and abroad.
Here at The Smits Team share your passion for the mountains, Summit and Eagle County real estate, and we are excited to make your dream of homeownership a reality.
Try us out… we won't disappoint! — (don't take our word, read our 50+ Five-Star Google reviews)
Have some more questions about what it's
really like to

live

in Colorado?
---
FAQs Related to Living in Keystone, Colorado
Q: What is Camp Keystone and where is it located?
A: Camp Keystone is a popular campsite located in Summit County, North America. It offers various activities, including the Kidtopia Program, which is perfect for kids looking to have fun and learn new things.
Q: How can I get to Summit County from Denver International Airport?
A: Colorado Mountain Express provides shuttle services from Denver International Airport to Summit County. It is a reliable and comfortable way to travel.
Q: Are there any opportunities for Colorado Teachers and Education Leaders in Summit County?
A: Summit County is home to the Keystone Policy Center and Keystone Science School, both of which offer various programs and opportunities for educators. There are also several school districts in the area, providing employment opportunities for school leaders and teachers.
Q: What fun activities are available at Keystone Resort?
A: Keystone Resort offers a variety of activities for all ages, including skiing and snowboarding, snow forts, and Kidtopia activities. Additionally, Keystone Sports offers equipment rentals and lessons for those who want to learn how to ski or snowboard.
Q: What is the Kidtopia Program at Keystone Resort?
A: The Kidtopia Program is a series of activities designed for kids, including snow forts, scavenger hunts, and storytelling. It is a fun and educational way for kids to enjoy their time at Keystone Resort.
Q: What is the Keystone Science School?
A: The Keystone Science School is a non-profit organization that offers hands-on science education programs for students of all ages. It is a great resource for educators and students interested in science and the environment.
Q: What is the Snow Fort at Keystone Resort?
A: The Snow Fort is a popular attraction at Keystone Resort, featuring slides, tunnels, and other snow structures. It is a fun activity for kids and adults alike.
Q: What is the Keystone Policy Center?
A: The Keystone Policy Center is a non-profit organization that brings together stakeholders from different backgrounds to address complex policy issues. It is a valuable resource for those interested in public policy and leadership.
Q: What is the Ski School at Keystone Resort?
A: The Ski School at Keystone Resort offers lessons for skiers and snowboarders of all levels. It is a great way for beginners to learn how to ski or snowboard and for more experienced skiers to improve their skills.
Q: Are there any opportunities for School Districts and Superintendents in Summit County?
A: Summit County has several school districts, providing employment opportunities for school leaders and superintendents. Additionally, the Keystone Policy Center and Keystone Science School offer resources and programs for educators interested in leadership and policy.
---
Find the market value of your home for FREE!
More information on The Smits Team
---