Have you ever asked yourself "is Breckenridge crowded?"
If so, then this blog post is for you.
From the best time to visit Breckenridge to when tourist season starts and even traffic and parking concerns, we will explore all of these topics in order to help answer your question: Is Breckenridge crowded?
Whether it's a weekend getaway or a permanent relocation that brings you here, understanding the flow of people throughout the year can make all the difference. So join us as we dive into what makes up life in beautiful Breckenridge.
Table of Contents:
Breckenridge: The Good, the Bad, and the Crowded
---
The best time to visit Breckenridge
Breckenridge is a top-tier Colorado tourist destination, renowned for its stunning scenery, superb skiing, and vibrant downtown. The spectacular alpine scenery, premier skiing opportunities, and dynamic downtown area make Breckenridge an ideal holiday destination for all types of travelers. When is the ideal period to make a journey to Breckenridge?
The peak season for tourists visiting Breckenridge usually runs from mid-December through March due to the ski season. On weekends and holidays during peak season, you can anticipate a lot of people as well as elevated costs for accommodation and activities.
For those who want to experience Breckenridge without the crowds and high prices of peak season, spring or fall are ideal times for a visit as temperatures are milder and costs more reasonable. The temperatures during these months are milder than in winter so you can take advantage of all that outdoor recreation without freezing your toes off. Plus prices tend to be more reasonable during these months too.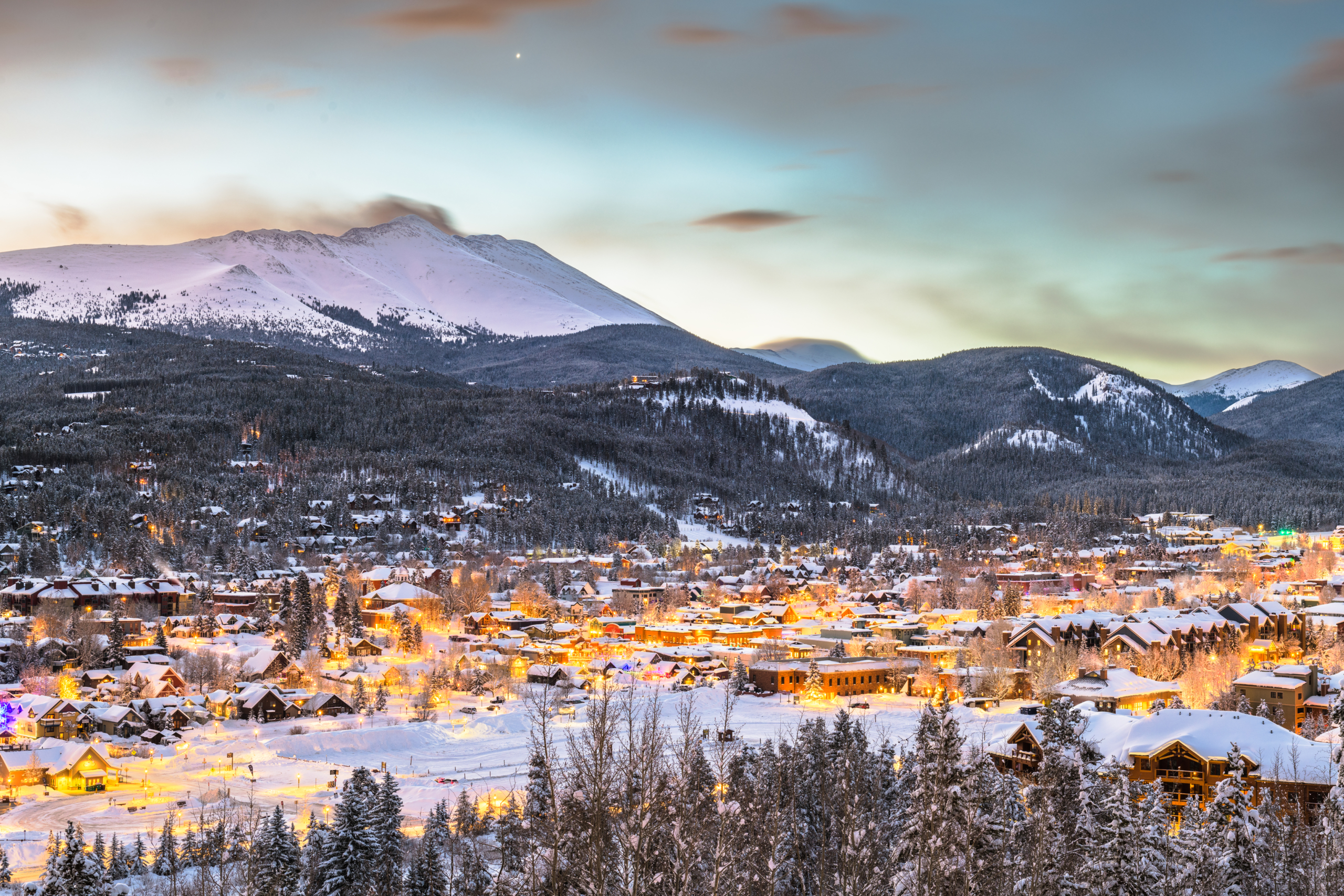 Traffic in Breckenridge
Traffic in Breckenridge tends to pick up around midday when people are coming into town from nearby cities such as Denver or Vail. To avoid getting stuck in traffic jams, try traveling outside rush hour times if possible – early morning or late evening hours work best. For parking convenience, it is best to reserve a spot in one of the public lots scattered around Breckenridge prior to your arrival. Just remember that they do fill up quickly so plan ahead if possible.
No matter the season, a remarkable journey awaits you in Breckenridge. You can take in stunning mountain views and enjoy plenty of outdoor activities like skiing/snowboarding at Arapahoe Basin Ski Area or hiking trails along Boreas Pass Road just minutes away from downtown.
Key Takeaway: If you want to avoid the hustle and bustle, try planning your trip for Breckenridge in spring or fall instead of during peak ski season (mid-December to March). Just remember that traffic tends to pick up around midday so plan ahead when traveling into town.
---
Have some questions about what it's
really like to

live

in Colorado?
---
Planning your trip to Breckenridge for an off-peak period can help you avoid the crowds and make the most of your visit. For those interested in avoiding peak tourist season, it is important to understand when Breckenridge's busiest periods are and how best to plan around them.
When is Breckenridge tourist season?
Breckenridge is a sought-after spot in Colorado, with its stunning views and outside activities. During the winter months, Breckenridge experiences a surge of visitors who come to take advantage of its ski slopes and other snowy activities. During this time, Breckenridge can be quite crowded as thousands of people flock to the area for skiing and other winter activities.
Breckenridge's mild temperatures and variety of outdoor activities, such as hiking, biking, fishing, camping, golfing, and rafting make it a popular destination during the summer months as well. Summer is generally less crowded than winter but still draws plenty of tourists looking for an escape from city life or just some fresh mountain air.
During autumn (September through November), crowds thin out significantly as many visitors head back home after Labor Day weekend. However, those who stay during this time will find that fall brings some unique experiences such as leaf peeping at nearby Aspen Grove or visiting the historic mining towns around Breckenridge which offer great opportunities for exploration and photography.
No matter when you go, Breckenridge is sure to provide a memorable experience – provided that you plan ahead for any potential overcrowding or long waits. Be sure to do some research and organize your plans before visiting Breckenridge, so that you don't have any unpleasant surprises like overcrowding or long waits at eateries.
Breckenridge is a popular destination for winter sports enthusiasts during its peak tourist season. Next, let's investigate the number of visitors that visit Breckenridge throughout the year.
Breckenridge traffic
Breckenridge is a popular destination for tourists and locals alike, but it can be difficult to navigate the town's roads due to its traffic. During the peak tourist season, Breckenridge experiences an influx of visitors from all over the world. This increase in population can cause delays on local roads as cars compete for space. To stay clear of gridlock, it is beneficial to be aware of some tips for getting around Breckenridge during its peak season.
For peak season travelers (December through April), public transportation is a wise alternative to relying on one's own vehicle, as the Summit Stage and Colorado Mountain Express offer convenient bus services throughout Breckenridge. Both the Summit Stage and Colorado Mountain Express offer bus services throughout Breckenridge, allowing you to get around town with ease while avoiding traffic jams.
Additionally, these buses make it easy to access the area's restaurants and stores without having to look for parking spaces close by. So, don't let congestion bog down your plans – hop aboard one of these transit options and enjoy a stress-free stay in Breckenridge.
When driving through downtown Breckenridge, be sure to stay alert for pedestrians who may not always adhere to crosswalk regulations; they tend to stray onto streets where vehicles might not anticipate them, potentially creating hazardous conditions if drivers don't pay attention.
It's a good idea to take it slow when approaching intersections and yield the right-of-way as needed – such courtesy goes a long way towards keeping everyone safe during peak times like winter months or holiday weekends when tourists flock into town from nearby cities like Denver or Vail Valley Resort areas such as Keystone Ski Resort or Copper Mountain Ski Resort just south of Frisco along I-70 corridor.
Finally, remember that patience is key when dealing with any kind of heavy traffic situation; give yourself plenty of extra time when making plans so you won't find yourself rushing around trying desperately to beat rush hour only to end up stuck in gridlock anyway. No matter the time of year, with proper prep and knowledge you can breeze through Breckenridge's congested streets.
Breckenridge has a solid transit framework to ease up blockage during rush hour, yet movement can be quite bustling. Let's talk now about the parking circumstances in Breckenridge and what impact it has for those pondering a move to that city.
Key Takeaway: Navigating Breckenridge's crowded streets during peak season can be a challenge, but with proper preparation and awareness of the traffic situation ahead of time it is possible. Taking public transportation or alternate routes to avoid Main Street at peak times and being patient are key factors in navigating through this busy town without too much trouble.
---
Are you considering moving to Colorado?
Here's what you should know about The Smits Team:
The top-producing real estate group in all of Colorado for EXP (150+ million in transactions last year alone)
17 full-time agents with a combined wealth of unique knowledge
Cutting-edge marketing strategies, always getting you the best price quickly
Excellent communication & stress-free home buying process

Highly recommended by past clients

and a proven track record of success
We believe the home buying process doesn't have to be hard. Contact us here to find your dream home in Colorado.
---
Breckenridge parking
Breckenridge is a popular tourist destination in Colorado and parking can be difficult to find during peak times. Fortunately, those visiting Breckenridge can take advantage of various parking solutions during peak times.
The municipality of Breckenridge furnishes several public parking areas in the downtown region for those looking for nearby, convenient parking. The Blue Lot on Park Avenue is one of the most popular spots and offers free two-hour parking with a valid permit from 9 am to 5 pm daily. For longer stays, there are also metered spaces available in various locations around town.
If you're planning an extended stay in Breckenridge or just need more space than what's available at street level, consider taking advantage of one of the many private garages located throughout downtown. The private garages provide various long-term rates, from daily to monthly, for your convenience.
These garages come with added security measures, such as keypads and cameras, to ensure your vehicle is safeguarded while you're out experiencing the wonders of Breckenridge.
Due to its popularity among tourists and locals alike, it is advisable to book ahead during peak season (December through March) in order to avoid any disappointments. There are several websites where you can search for availability such as SpotHero or ParkMe which allow users to compare prices between different lots/garages before making their decision.
Securing parking in Breckenridge can be a straightforward task, provided you have the knowledge of where your choices are and plan ahead. Whether it's a short visit or an extended stay – make sure you have a spot reserved so that nothing stands between you and enjoying everything this beautiful mountain town has to offer.Key Takeaway: Finding parking in Breckenridge is a breeze if you plan ahead. There are several public and private lots / garages to choose from, plus websites like SpotHero or ParkMe which allow users to compare prices before booking. During peak season it's best to book ahead as the popular spots fill up fast.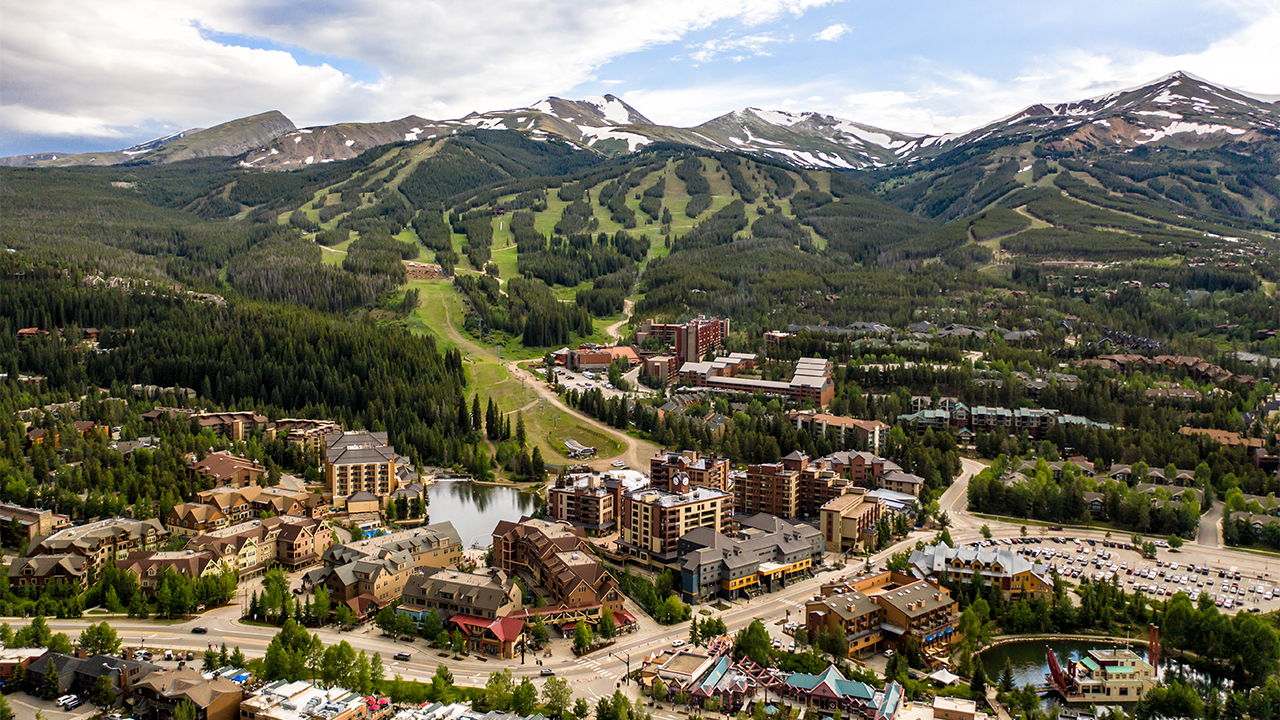 Conclusion on "is Breckenridge Crowded?"
In conclusion, Breckenridge can be a great place to visit for those looking for an outdoor adventure. Though the town may experience a surge of visitors during certain times, there are plenty of options to avoid these issues with proper preparation.
With its stunning scenery and abundance of activities, Breckenridge has something for everyone – so don't let the question "is Breckenridge crowded?" stop you from visiting this beautiful mountain town.
---
Considering relocating to Colorado?
Meet Colorado's Top Producing EXP Real Estate Group: The Smits Team
(we did over 150 million+ in transactions last year alone…)
See more of the Smits Team's five-star reviews on

Google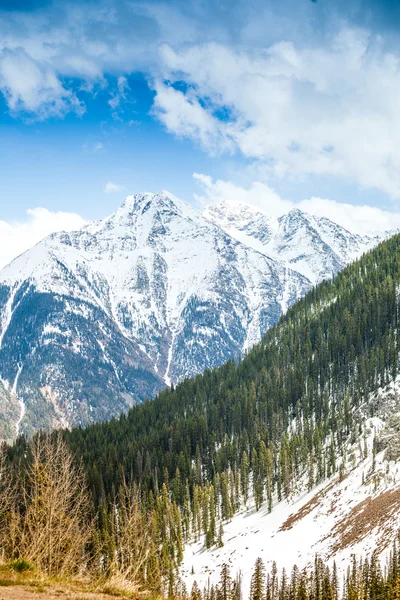 The Smits Team
The mountains of Colorado hold endless possibilities for all who visit. Whether you come for the skiing, rafting, biking or just to admire the incredible beauty, sooner or later you are going to want a place to hang your hat.
Our team of professional agents understand, as we arrived here from all areas of the United States and abroad.
Here at The Smits Team share your passion for the mountains, Summit and Eagle County real estate, and we are excited to make your dream of homeownership a reality.
Try us out… we won't disappoint! — (don't take our word, read our 50+ Five-Star Google reviews)
Have some more questions about what it's
really like to

live

in Colorado?
---
Breckenridge FAQ Section
Q: Is Breckenridge crowded?
A: Generally speaking, no.
Breckenridge is a relatively small mountain town with a population of just over 5,000 people. It's not nearly as crowded as some of the larger ski resorts in Colorado like Vail or Aspen.
However, during peak season (typically December through March) the town can become quite busy and there may be more traffic on the roads than usual.
Q: How does this compare to other ski towns in Colorado?
A: Breckenridge is one of the smaller ski towns in Colorado when it comes to population size.
Other popular resort towns such as Vail and Aspen have much larger populations and tend to be much busier throughout the year due to their popularity among tourists and second-home owners alike.
If you're looking for a quieter experience while still enjoying all that skiing has to offer, then Breckenridge might be your best bet!
Q: Are there any times when it gets particularly crowded?
A: Yes – typically during peak season (December through March).
During these months, visitors flock from all over the world for some of the best skiing conditions available anywhere! This influx of visitors can lead to increased traffic on roads around town and longer wait times at restaurants or bars compared to other times throughout the year.
That being said, if you plan ahead you should still be able to enjoy your time here without feeling overwhelmed by crowds!
Q: What are some tips for avoiding crowds while visiting Breckenridge?
A: One great way is by planning your visit outside of peak season (April-November).
While winter offers amazing snow conditions perfect for skiing and snowboarding enthusiasts, spring-summer also provides plenty of outdoor activities including hiking trails with stunning views and picturesque lakes perfect for fishing or boating trips!
Additionally, if you do decide to visit during peak season try booking accommodations away from downtown so that you don't have to deal with heavy foot traffic or long waits at restaurants, bars, etc.
Finally – don't forget about off-peak hours – early mornings or late evenings are often less busy than mid-day which can help make sure that your trip remains stress-free!
---
Find the market value of your home for FREE!
More information on The Smits Team
---