Are you considering relocating to Breckenridge with your family?
If so, then it's important that you know if the area is good for families. Breckenridge boasts breathtaking vistas and a wealth of recreational opportunities, making it an ideal location to start or grow your family.
But what about the neighborhoods? The schools? And other family-friendly activities in the area? We'll explore these topics and more as we ask: Is Breckenridge really good for families?
Table of Contents:
Family Fun in the Rockies: Why Breckenridge is a Great Place to Raise Kids
---
The Best Neighborhoods for Families in Breckenridge
Are you in search of the ideal Breckenridge locales to bring up a family? Look no further. Breckenridge is an amazing place to call home, offering something for everyone.
From world-class skiing and snowboarding at the ski resorts to Nordic skiing and snowshoeing at the Nordic Center, there's plenty of winter fun. In the summertime, take advantage of all that Breck has to offer: hiking trails around town; fishing in Lake Dillon; golf courses; mountain biking trails; or exploring the Mountain Top Children's Museum.
For families who love being outdoors year-round, look no further than Peak 8 Base Area & Village Square. This neighborhood offers easy access to everything – from skiing and snowboarding on Peaks 7 & 8 via the BreckConnect Gondola in wintertime, to restaurants and shopping throughout all four seasons.
Plus with nearby lodging options like The Residence Inn by Marriott or Mountain Thunder Lodge, you can enjoy your own private getaway without having to leave town.
If you prefer more of a downtown vibe then check out Historic Downtown Main Street. With its charming Victorian buildings full of boutiques, art galleries, and fine dining establishments this area provides endless entertainment opportunities right outside your doorstep.
Plus it's only a short walk away from Carter Park where kids can play on the playground equipment while parents enjoy picnicking under tall pine trees.
Finally, if you're looking for some peace and quiet head over towards Four O'Clock Road where single-family homes line up along wooded hillsides providing spectacular views of surrounding mountains as well as a quick access into town when needed. And don't forget about the nearby recreation center which features indoor swimming pools perfect for those days when outdoor activities are limited due to weather conditions.
Whether you seek an urban or rural atmosphere, Breckenridge has something to offer that will perfectly suit your desires. So come explore our beautiful mountain community today, we guarantee you won't be disappointed.
From proximity to the slopes and town to a variety of housing options, Breckenridge offers many great neighborhoods for families. Let's delve into the educational opportunities that Breckenridge has to offer.
Key Takeaway: Breckenridge, Colorado is an ideal place to raise a family with its plethora of outdoor activities year-round. From skiing and snowboarding on Peaks 7 & 8 via the BreckConnect Gondola in wintertime, to shopping and dining downtown; from quiet single-family homes nestled along wooded hillsides to playgrounds at Carter Park; Breckenridge has something for everyone.
---
Have some questions about what it's
really like to

live

in Colorado?
Breckenridge Schools
When it comes to education, Breckenridge is one of the best places in Colorado. The schools are top-notch and provide a quality education for students of all ages.
From elementary school through high school, Breckenridge has something to offer everyone.
Elementary Schools
1. Breckenridge Elementary School: Located in the heart of Breckenridge, this school offers a top-notch education for students from kindergarten through fifth grade. With its small class sizes and highly qualified teachers, it is no wonder that this school consistently ranks among the best elementary schools in Colorado. The curriculum focuses on core subjects such as math, science, language arts, and social studies while also providing enrichment activities such as art classes and music lessons.
2. Summit Cove Elementary School: This public school has been rated one of the top elementary schools in Colorado due to its commitment to excellence and dedication to student success. Students at Summit Cove have access to a wide range of extracurricular activities including sports teams, clubs, and after-school programs designed to help them develop their skills outside of the classroom environment.
Additionally, parents can take advantage of parent-teacher conferences throughout the year which provide an opportunity for open communication between home and school life.
3. Silverthorne Elementary School: Silverthorne Elementary provides a safe learning environment with strong academic standards for students from kindergarten through fifth grade. It offers both traditional instruction as well as alternative learning opportunities such as online courses or independent study options so that each child can find what works best for them academically speaking.
In addition to rigorous academics, Silverthorne also emphasizes character development by teaching values like respectfulness, responsibility, and kindness throughout all aspects of daily life at the school – making it one of Colorado's most sought-after educational institutions!
Middle Schools
1. Summit Middle School: Summit Middle School is a top-rated school that offers students an excellent education in a safe environment. The teachers here are highly experienced and dedicated to helping each student reach their full potential. The curriculum focuses on critical thinking skills, problem-solving, collaboration, and creativity. Students also have access to after-school activities such as sports teams and clubs like robotics or drama clubs.
2. Silverthorne Elementary & Middle Schools: Silverthorne Elementary & Middle Schools offer an outstanding educational experience for all grade levels from kindergarten through eighth grade within one building complex located near downtown Breckenridge. This unique setup allows students to move seamlessly between classes without having to transition between different buildings throughout their day which can be especially beneficial for younger children who may struggle with transitions during their early academic years.
3. Breckenridge Outdoor Education Center (BOEC): BOEC provides specialized education services designed specifically for middle schoolers who need extra support due to physical disabilities or cognitive impairments. These services include individualized instruction plans tailored towards each student's needs as well as adaptive equipment necessary for participation in recreational activities such as skiing or snowboarding.
BOEC also has a strong emphasis on developing life skills such as self-advocacy so that every student can learn how to advocate for themselves both inside and outside of the classroom setting.
High Schools
1. Summit High School: Summit High School is one of the most highly-rated public high schools in Breckenridge. It offers excellent education and a variety of extracurricular activities such as sports teams, clubs, and other student organizations. The school also has a great academic support system with dedicated teachers who are always willing to help students succeed.
3. The Peak School: The Peak School is yet another excellent choice when it comes to private schooling in Breckenridge. This college preparatory institution offers challenging academics as well as numerous extracurricular activities such as arts programs and athletic teams so that every student can find something they love doing outside of the classroom too!
These two top-notch institutions offer families living in or around Breckenridge CO an array of quality educational choices no matter what type of learning environment they prefer their children attend!
Key Takeaway: Breckenridge is an ideal spot for families who are looking to move, offering a wide selection of educational choices including public and private schools. With its superior academic performance ratings combined with exciting extracurricular activities available in the area, Breckenridge really does have it all.
---
Are you considering moving to Colorado?
Here's what you should know about The Smits Team:
The top-producing real estate group in all of Colorado for EXP (150+ million in transactions last year alone)
17 full-time agents with a combined wealth of unique knowledge
Cutting-edge marketing strategies, always getting you the best price quickly
Excellent communication & stress-free home buying process

Highly recommended by past clients

and a proven track record of success
We believe the home buying process doesn't have to be hard. Contact us here to find your dream home in Colorado.
---
Family-Friendly Activities in Breckenridge
From adrenaline-pumping adventures such as hiking and snow skiing to just having a relaxed dining and shopping experience, there's something here for the whole family to enjoy!
Hiking:
Breckenridge offers a variety of trails for all skill levels, from easy strolls to more challenging hikes.
The Breckenridge Recreation Center has maps and information on the various trails in the area, including those that are suitable for families with small children.
Some popular family-friendly hikes include Boreas Pass Trail, which is an easy 3-mile round trip hike with stunning views of the Tenmile Range; Mohawk Lakes Trail, a moderate 4-mile out-and-back trail leading to two beautiful alpine lakes; and Spruce Creek Trail, an 8-mile loop featuring wildflowers and waterfalls along its path.
Skiing and Snowboarding:
The Breckenridge Ski Resort is one of Colorado's premier ski destinations offering something for everyone – from beginners to experts! With over 2,900 acres of terrain across five peaks, there's plenty of space for kids (and adults) to explore while skiing or snowboarding down groomed runs or through powdery bowls.
There are also lessons available at each level so you can learn how to ski or snowboard together as a family!
Shopping & Dining:
Breckenridge has some great shopping opportunities both downtown and around town in Frisco and Silverthorne where you can find everything from souvenirs to high-end clothing stores – perfect if you need new gear before hitting the slopes!
And after a day spent outdoors, it's always nice to treat yourself by indulging in some delicious food – whether it be Mexican cuisine at Mi Casa Restaurant & Cantina or Italian fare at La Cima Mallorca there's something here for every taste bud!
Conclusion
From the best neighborhoods to schools and family-friendly activities, Breckenridge is a great place for families. With its breathtaking views, outdoor recreation opportunities, excellent school system, and a strong sense of community – it's no wonder why so many people are asking "is Breckenridge good for families?"
The answer is an emphatic yes!
Whether you're looking for a safe neighborhood or just want to get out in nature with your kids – Breckenridge has something for everyone. For those considering a move to Colorado, Breckenridge is an ideal place for families due to its many offerings.
---
Considering relocating to Colorado?
Meet Colorado's Top Producing EXP Real Estate Group: The Smits Team
(we did over 150 million+ in transactions last year alone…)
See more of the Smits Team's five-star reviews on

Google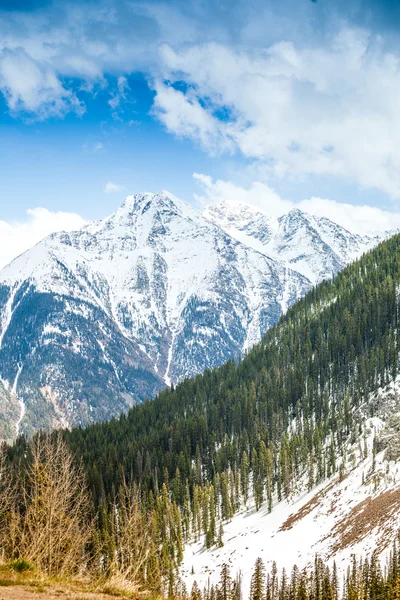 The Smits Team
The mountains of Colorado hold endless possibilities for all who visit. Whether you come for the skiing, rafting, biking or just to admire the incredible beauty, sooner or later you are going to want a place to hang your hat.
Our team of professional agents understand, as we arrived here from all areas of the United States and abroad.
Here at The Smits Team share your passion for the mountains, Summit and Eagle County real estate, and we are excited to make your dream of homeownership a reality.
Try us out… we won't disappoint! — (don't take our word, read our 50+ Five-Star Google reviews)
Have some more questions about what it's
really like to

live

in Colorado?
---
FAQ: Breckenridge Colorado
Q: What makes Breckenridge a great destination for a family ski trip?
A: Breckenridge is an ideal destination for families looking to hit the slopes.
With five peaks, 187 trails, and over 2,900 acres of terrain, there's something for everyone in your group. The resort also offers plenty of beginner-friendly runs and terrain parks designed specifically with kids in mind.
Plus, you'll find a variety of kid-friendly activities like tubing hills and snowshoeing tours that are sure to keep everyone entertained during your stay.
Q: Are there any local restaurants worth checking out while we're in town?
A: Absolutely!
Breckenridge has no shortage of delicious dining options ranging from casual cafes to fine dining establishments. If you're looking for some classic mountain fare try the Blue River Bistro or Downstairs at Eric's which both offer hearty dishes like burgers and steaks as well as lighter fare such as salads and sandwiches.
For more upscale eats head to Ember Restaurant & Bar where you can enjoy locally sourced ingredients prepared with modern techniques or La Francaise French Bakery & Café which serves up delectable pastries alongside breakfast items like omelets and crepes all day long.
Q: Where can my family go cross-country skiing while we're here?
A: The Breckenridge Nordic Center is the perfect place for your family to get their cross-country skiing fix during your visit.
This expansive facility features 20 kilometers of groomed trails winding through stunning alpine scenery along with lessons tailored just for kids so they can learn how to safely navigate the slopes on their own skis or snowshoes if they prefer it that way!
And don't forget about their sledding hill too – it's always popular among visitors young and old alike!
---
Find the market value of your home for FREE!
More information on The Smits Team
---