Is Frisco, Colorado an affordable place to live? This is a question that many people considering relocation ask themselves.
Before deciding on a move, it's essential to comprehend the cost of living and housing prices in your new destination.
In this blog post, we will explore the affordability of Frisco, Colorado by looking at factors like cost of living, housing costs, and potential cons associated with moving there. So if you're wondering whether or not relocating to Frisco is right for you financially – read on. Is Frisco colorado affordable? Let's find out together.
Table of Contents:
How Affordable Is Frisco Colorado? A Deep Dive
---
Is Frisco, Colorado Affordable?
Frisco, Colorado is a mountain town located in Summit County. It's known for its stunning views of the Rocky Mountains and its vibrant downtown area. But is it affordable? The answer depends on several factors, such as your budget and lifestyle preferences.
In Frisco, the median price of a home is far above the national average at $714,000.
However, there are still some options available to those who can't afford this high price tag. Short-term rentals like Airbnb or VRBO offer more flexibility and affordability than traditional long-term leases or purchases. Additionally, workforce housing developments provide lower-cost housing opportunities for those with limited incomes.
In addition to real estate costs, other expenses must be considered when deciding if Frisco is affordable or not. Local businesses in Frisco, being situated in a popular tourist destination, tend to be pricier; yet they provide deals and discounts when there are fewer tourists around. Other nearby towns like Fairplay and Buena Vista may have cheaper prices on everyday items but may lack certain amenities that make living in Frisco attractive (like access to ski resorts).
In conclusion, Frisco Colorado is an affordable option for those looking to relocate.
Ultimately, Frisco Colorado can be a budget-friendly choice for those searching to relocate; with its cost of living and housing options, it's an ideal spot to contemplate when settling on where to settle.
Key Takeaway: Frisco, Colorado is a popular mountain town with stunning views of the Rocky Mountains and an expensive median home price; however there are still options for those who can't afford it such as short-term rentals or workforce housing developments. Additionally, local businesses tend to offer discounts during off-peak times which may make living in Frisco more affordable than other nearby towns.
---
Have some questions about what it's
really like to

live

in Colorado?
---
Cost of Living in Frisco, Colorado
When assessing the cost of living in Frisco, taxes and utilities should be taken into consideration. In terms of taxes, residents of Frisco pay a combined state and local rate of 8%. This compares favorably with other nearby towns like Breckenridge (9%) or Vail (10%). Additionally, utility costs are relatively low compared to some areas—the average monthly electric bill runs around $100 per month depending on usage levels.
Is it expensive to live in Frisco? Not necessarily.
While prices may seem high initially when compared with more rural locations within Colorado, they're actually quite reasonable when considering how close they are to major metropolitan areas like Denver or Boulder. Additionally, there are numerous services and goods offered at a budget-friendly rate; groceries in the area tend to be reasonably priced due to rivalry from big stores like Walmart and Target nearby.
To live in Frisco, the minimum cost one should be prepared for is around $2,000 a month after factoring in rent/mortgage payments and utilities. If you're planning on purchasing a house then you should also factor in closing costs which can add up quickly depending on size/location etc., so make sure that these are taken into account before signing any contracts.
Finally, let's discuss affording a home in this area. Fortunately, there are several options available including conventional mortgages from banks or credit unions, as well as government-backed loans through FHA or VA programs which could help reduce your down payment requirements significantly if needed. Real estate agents are plentiful in the area who specialize in aiding buyers to find their ideal residence, so if you need help don't be afraid to get in touch.
Remember: Even though prices may seem high initially compared with other parts of the country overall affordability isn't too bad once all factors have been taken into consideration.
Though living in Frisco, Colorado may be costly, there are strategies to help keep expenses down. Is it truly pricey to inhabit Frisco? Let's delve into the potential costs associated with residing in Frisco, Colorado.
Key Takeaway: Frisco, CO offers cost-effective living; with lower taxes and prices on amenities, it's a great choice for those seeking relocation. For those wanting to purchase a home, conventional mortgages from banks or credit unions as well as government-backed loans through FHA or VA programs can help make it more accessible.
Potential Costs of Residing in Frisco
Utilities:
Utility costs vary depending on usage but generally speaking electricity and gas bills tend to be higher due to colder temperatures during winter months.
Water bills may also be more expensive due to water shortages in the area during summer months when demand increases significantly for irrigation purposes and other outdoor activities such as hot tubs. Although with the incredible snow falls we have had in the past few years, we haven't seen any water shortages.
Transportation Costs:
Public transportation options are plentiful with the Summit Stage providing transportation throughout Summit County. Breckenridge also has their own buses for moving within the town limits.
Gas prices tend to fluctuate throughout the year but typically hover between 3-4 dollars per gallon with occasional spikes during peak travel times like holidays or special events that draw large crowds into town from outlying areas such as Denver or Boulder County where gasoline prices may be cheaper by comparison.
Car insurance rates can also add up quickly if you don't shop around for competitive quotes before signing up with an insurer; this could easily run you an extra couple hundred dollars each year depending on coverage levels selected and driving record history among other factors.
Food & Entertainment Costs:
Eating out at restaurants can get pricey fast since there aren't too many budget-friendly dining options available near downtown Frisco; expect dinner entrees ranging anywhere from 15-30 dollars apiece without drinks included!
Grocery shopping isn't much better either with most items costing more than what you would find in larger metropolitan areas. Safeway, Walmart and Whole Foods all have stores in Frisco.
As far as entertainment goes there are a multitude of free activities such as enjoying nature hikes through nearby trails within White River National Forest or taking part in some light fishing along Lake Dillon Reservoir – both of which require minimal investment beyond basic supplies like sunscreen, hats, sunglasses, etc. You could bike on the extensive trail or recreation path system, stand up paddleboard or kayak, climb a rock face or go for a sail.
---
Are you considering moving to Colorado?
Here's what you should know about The Smits Team:
The top-producing real estate group in all of Colorado for EXP (150+ million in transactions last year alone)
17 full-time agents with a combined wealth of unique knowledge
Cutting-edge marketing strategies, always getting you the best price quickly
Excellent communication & stress-free home buying process

Highly recommended by past clients

and a proven track record of success
We believe the home buying process doesn't have to be hard. Contact us here to find your dream home in Colorado.
---
What are the cons of moving to Colorado?
One of the main cons of moving to Colorado is the cost of living. Though some areas of Colorado may be expensive, other parts remain relatively more affordable. Nevertheless, the affordability of Colorado depends largely on where you settle.
For example, Summit County has become a popular destination for second-home owners and ski resorts like Copper Mountain, Breckenridge, Keystone and Arapahoe Basin. Like many parts of the country Frisco has seen skyrocketing property values over the past decade. The increasing cost of housing in these mountain communities has made it difficult for local residents to obtain homes or even temporary lodgings.
Another con when considering relocating to Colorado is finding suitable employment opportunities with wages that will cover your costs of living.
Many employers don't pay enough for employees to afford rent or mortgages in certain areas without taking on multiple jobs or relying heavily on debt financing options such as credit cards and personal loans.
This is especially true in most rural communities like Frisco where there may not be much opportunity outside of seasonal work at ski resorts or local businesses.
Finally, while relocation often brings new opportunities and experiences with it – those same opportunities come at a cost. Departing from kin and having difficulty adapting to an alien atmosphere can be a psychological struggle, as well as economically taxing if you're unable to acquire secure employment soon after coming to Colorado from some other state or nation.
Additionally, depending on where you move within the state there could be additional challenges associated with weather conditions (i.e., snow storms) which can make getting around more difficult than anticipated before making the move itself.
Key Takeaway: Relocating to Colorado can be an expensive undertaking, particularly in some areas such as Frisco where real estate values have skyrocketed. In addition, wages often do not cover the cost of living without taking on multiple jobs or relying heavily on debt financing options. Furthermore, making the move itself comes with emotional and financial challenges that may make it difficult to adjust quickly after arriving in a new place.
Conclusion
Living in Frisco, Colorado is an attractive option for those looking to relocate. With its beautiful scenery and high quality of life, it can be a great place to call home.
Considering affordability, the cost of living should be considered before deciding to relocate. Considering the costs associated with living in Frisco, it is important to consider whether these outweigh any potential benefits when asking yourself "Is Frisco Colorado Affordable?" Ultimately though you'll need to weigh your options carefully and decide if the advantages outweigh any potential cons when asking yourself "Is Frisco Colorado Affordable?"
---
Considering relocating to Colorado?
Meet Colorado's Top Producing EXP Real Estate Group: The Smits Team
(we did over 150 million+ in transactions last year alone…)
See more of the Smits Team's five-star reviews on

Google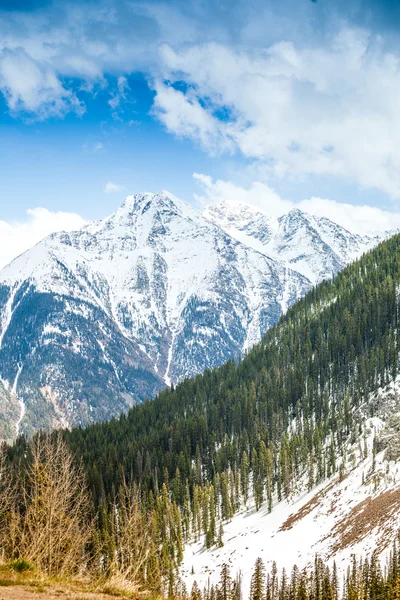 The Smits Team
The mountains of Colorado hold endless possibilities for all who visit. Whether you come for the skiing, rafting, biking or just to admire the incredible beauty, sooner or later you are going to want a place to hang your hat.
Our team of professional agents understand, as we arrived here from all areas of the United States and abroad.
Here at The Smits Team share your passion for the mountains, Summit and Eagle County real estate, and we are excited to make your dream of homeownership a reality.
Try us out… we won't disappoint! — (don't take our word, read our 50+ Five-Star Google reviews)
Have some more questions about what it's
really like to

live

in Colorado?
---
FAQ
Q. Is Frisco, Co an affordable place to live?
A. Frisco, Co is a mountain town with a median home price of $714,000. While this may seem expensive for some people, there are still many options for those looking for more affordable housing in the area. There are several mountain communities that offer homes at lower prices than the median and there are also rental opportunities available as well.
Q. What has caused the housing crisis in Frisco?
A. The housing crisis in Frisco can be attributed to several factors including population growth and rising demand from buyers who want to live close to nature while still having access to all the amenities of city life. The influx of new residents has driven up property values which have made it difficult for locals to afford living here.
Q. Are there any solutions being implemented?
A. Yes! Local government officials have been working hard on creating initiatives that will help make living in Frisco more accessible and affordable for everyone. These include programs such as tax incentives and grants aimed at helping low-income families purchase or rent homes in the area.
Additionally, they've been encouraging developers to build more multi-family dwellings so that people can find reasonably priced places to live without sacrificing quality or convenience.
Q. Can I find affordable housing outside of Frisco?
A. Absolutely! There are plenty of other mountain towns nearby where you can find great deals on real estate or rentals if you're willing to look around a bit further away from downtown areas like Breckenridge or Silverthorne .
You might even get lucky enough to snag something below market value if you know where (and when)to look!
---
Find the market value of your home for FREE!
More information on The Smits Team
---