Are you considering buying a vacation home in Breckenridge?
If so, this post is designed to provide an overview of the luxury real estate market in Breckenridge and examine the advantages of owning a vacation home there, as well as discuss how to purchase and finance it.
Here we will explore the luxury real estate market of Breckenridge and discuss the benefits of owning a vacation home there. We'll also cover how to buy and finance your dream getaway. Investing in a holiday property in Breckenridge can be an exhilarating prospect with various possible advantages – let's delve into the steps needed to make it happen.
Table of Contents:
How to Buy a Vacation Home in Breckenridge: A Complete Guild
---
Explore Breckenridge's Luxury Real Estate Market
Breckenridge, Colorado is a popular destination for luxury real estate. Breckenridge is a prime spot to experience both urban life and outdoor adventures, offering magnificent mountain vistas along with an exciting culture.For those seeking a luxurious mountain retreat, Breckenridge has plenty of opulent properties to choose from.
When it comes to luxury properties in Breckenridge, there's something for everyone. From sprawling estates with multiple bedrooms and bathrooms to cozy cabins nestled in the woods – whatever your dream home looks like, you can find it here. For the most luxurious of experiences, these properties boast spectacular views of the Rocky Mountains and modern luxuries such as gourmet kitchens and spa baths.
If you're looking for an investment property that will generate income when not being used by family or friends, then Breckenridge has plenty of options too. There are many vacation rental companies that specialize in high-end homes throughout town so you can easily rent out your property when not using it yourself – generating additional income while also enjoying all that this beautiful mountain town has to offer.
The prices on luxury real estate vary greatly depending on location and size but generally start around $1 million dollars or higher – making them ideal investments if you have the budget available.
In addition to finding a great deal on a luxurious home here in Breckenridge, investing in one also means taking advantage of some excellent tax benefits thanks to Colorado's favorable laws regarding capital gains taxes on vacation rentals and other types of investments made within state lines.
No matter what type of luxury property you're interested in buying – whether it be a condo overlooking downtown or an expansive estate tucked away among trees –you can find exactly what you need right here in Breckenridge.
Key Takeaway: Breckenridge, Colorado is an ideal location to invest in luxurious real estate with magnificent mountain views and desirable features. You can find luxurious homes with stunning mountain views and modern amenities like gourmet kitchens at competitive prices – not to mention the tax benefits. If you're searching for a retreat to ski or just chill, Breckenridge is the perfect spot with something for everyone.
Have some questions about what it's
really like to

live

in Colorado?
How to Buy a Vacation Home in Breckenridge
Buying a vacation home in Breckenridge can be an exciting and rewarding experience. The town is known for its stunning scenery, outdoor activities, and luxury real estate market. Finding the ideal home in Breckenridge can be achieved with proper preparation and the right resources.
Prior to searching for a holiday abode in Breckenridge, it is essential to examine the regional real estate market.
To get an idea of what types of properties are available in different price ranges, consider listings from various brokers and agents. It's also helpful to review recent sales data so that you have an understanding of current trends in the area. Once you have a good sense of what's out there, start thinking about what type of property would best meet your needs.
Are you looking for something close to ski resorts or downtown attractions? Do you want access to amenities like pools or tennis courts? Knowing exactly what features are important will help narrow down your search criteria significantly when it comes time to make offers on properties.
When making offers on potential homes, consider factors such as location, size, and condition of the property itself as well as any additional amenities offered with it (like appliances). Additionally, take into account how much work may need to be done before moving into the home; renovations or repairs could add up quickly if not accounted for beforehand.
Be sure that all details are discussed between both parties prior to finalizing any purchase agreement – this way everyone involved is clear on expectations from start to finish.
Financing a vacation home purchase requires careful consideration too; there are many loan options available depending on one's financial situation and credit score which must be taken into account when deciding how best to move forward with the financing process overall.
Some lenders offer special programs specifically designed for those buying second homes while others may require larger down payments than usual – doing research ahead of time can save money hassle later down line.
Lastly don't forget to factor in closing costs associated with each transaction – these fees vary widely but they should always be included in budgeting plans in order to ensure everything runs smoothly during the sale process itself. Recall that investing in a holiday abode isn't just about the money – it's also an opening to fashion lifelong remembrances.
Whether you're planning to spend the summer months skiing on the slopes of nearby mountains or entertaining friends and family by the poolside with BBQ cookouts, owning a piece of paradise in Breckenridge has never been easier or more enjoyable than today.
Key Takeaway: Acquiring a holiday abode in Breckenridge can be an exhilarating and satisfying experience. Researching the real estate market in the area, determining which features are essential for you, exploring loan possibilities and factoring in closing expenses should all be taken into consideration prior to making offers on properties. Ultimately owning a piece of paradise in Breckenridge is well worth it.
---
Are you considering moving to Colorado?
Here's what you should know about The Smits Team:
The top-producing real estate group in all of Colorado for EXP (150+ million in transactions last year alone)
17 full-time agents with a combined wealth of unique knowledge
Cutting-edge marketing strategies, always getting you the best price quickly
Excellent communication & stress-free home buying process

Highly recommended by past clients

and a proven track record of success
We believe the home buying process doesn't have to be hard. Contact us here to find your dream home in Colorado.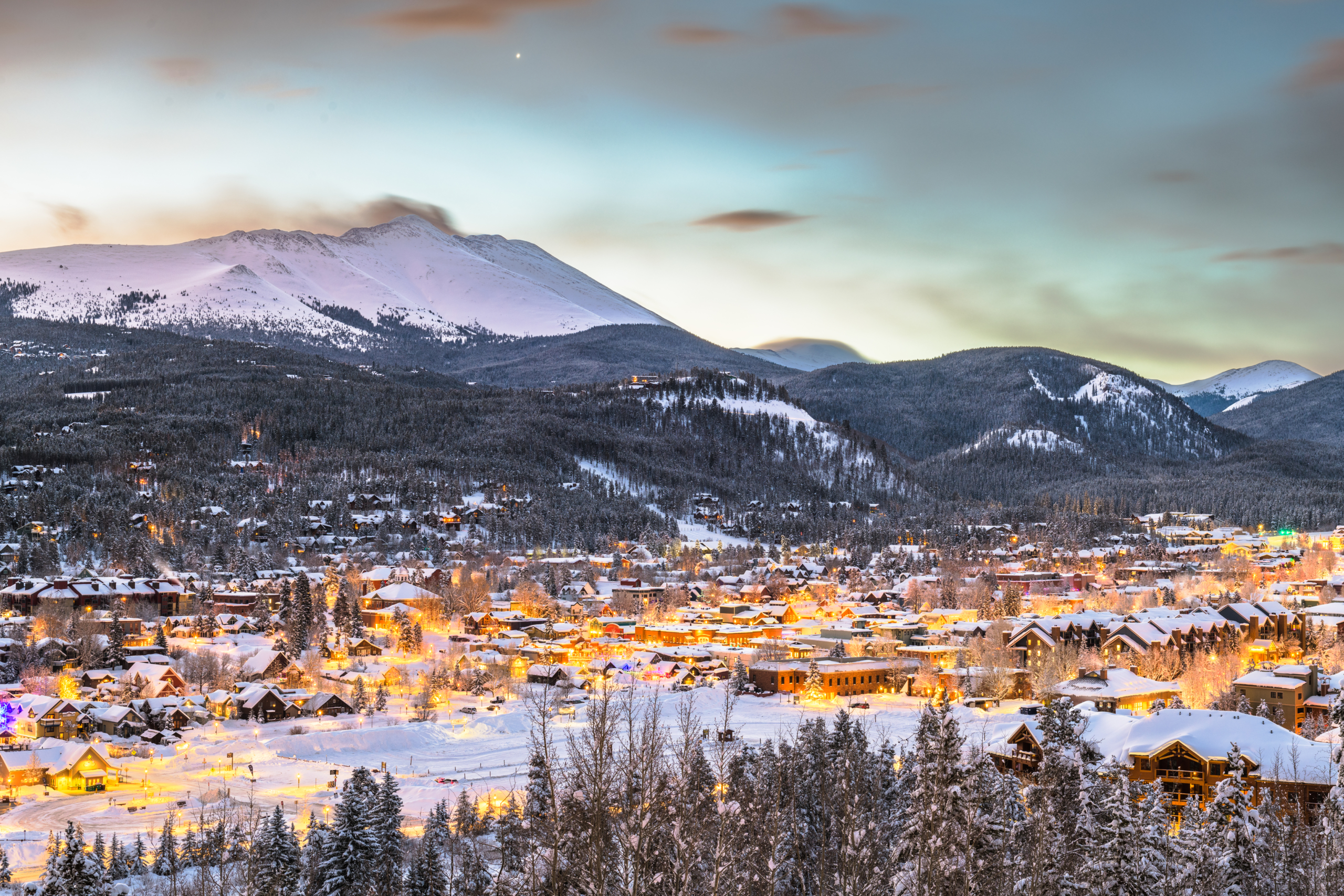 ---
How to Finance a Vacation Home in Breckenridge
Financing a vacation home in Breckenridge can be an exciting and rewarding experience. However, it is important to understand the different financing options available and the associated costs before making a purchase.
Getting a Mortgage
A mortgage is one of the most common ways to finance a vacation home in Breckenridge. Mortgages are typically offered by banks or other financial institutions and require you to make monthly payments over a set period of time until the loan is paid off.
The amount you borrow will depend on your credit score, income level, and other factors determined by your lender. Additionally, there may be additional fees such as closing costs that need to be taken into consideration when budgeting for your new property.
Buying in Cash
This eliminates any interest charges associated with taking out a loan but also requires more upfront capital than if you were using financing through traditional means such as a mortgage or line of credit.
It's important to consider all aspects carefully before deciding whether this route makes sense for you financially since it could tie up large amounts of money that could otherwise be used elsewhere in life or business ventures.
Open a Line Of Credit
A line of credit (LOC) allows borrowers to access funds at any time during their repayment term without having to reapply each time they need additional funds – similar to how many people use their credit cards today but with lower interest rates attached due to its secured nature against collateral like real estate properties owned by the borrower.
This type of financing can provide flexibility when purchasing expensive items like vacation homes since it gives borrowers access to extra cash whenever needed without having them worry about being denied due to things such as poor credit scores.
Just keep in mind that LOCs come with higher interest rates than mortgages so it's best used only if absolutely necessary after exhausting all other possible sources first!
Rent To Own
Rent-to-own agreements allow buyers who don't have enough money saved up yet still want ownership rights over their property while living there temporarily until they're able to pay off the balance owed on the principal amount plus accrued interests.
These types of contracts usually include clauses that state the buyer must maintain good standing throughout the duration agreement including keeping up regular payments towards rent & taxes insurance premiums.
Failure to do so might result in contract termination leading to the forfeiture of the entire deposit initially signed in the agreement along with legal action depending on the severity of the case!
Finding the Perfect Agent
When it comes to finding the perfect real estate agent, there is no one-size-fits-all solution. It takes a combination of research, experience, and intuition to find an agent who will work best for you. Here are some tips on how to find the right person for your needs:
Research Known Agents
Researching agents in your area is essential when looking for someone who can help you buy or sell a home.
Look at reviews online, ask friends and family if they have any recommendations, and read up on each potential candidate's background and qualifications. You should also look into their past transactions to get an idea of their success rate with past clients.
Are they Experienced?
Experience matters when it comes to real estate agents; make sure that whoever you choose has years of experience in the field so that they know what they're doing.
Ask questions about their history with clients as well as any awards or certifications they may have earned over the years – this will give you a better understanding of how knowledgeable they are about local market trends and laws pertaining to buying and selling homes in Colorado.
Does their Personality Fit?
While credentials are important, personality fit is just as crucial when selecting an agent – after all, this person will be working closely with you throughout the entire process!
Make sure that your personalities mesh well together; if possible, try meeting them face-to-face before making a decision so that you can get a feel for whether or not this person would be easy (and enjoyable) to work with during such an important transaction.
Are they Trustworthy?
Last but certainly not least – trustworthiness & reputation go hand-in-hand when selecting an agent; take time researching reviews from previous clients (both good & bad!) so that you can gauge which candidates might be most reliable and trustworthy based on others' experiences working with them previously – after all, it's always wise to err on the side of caution rather than taking risks blindly!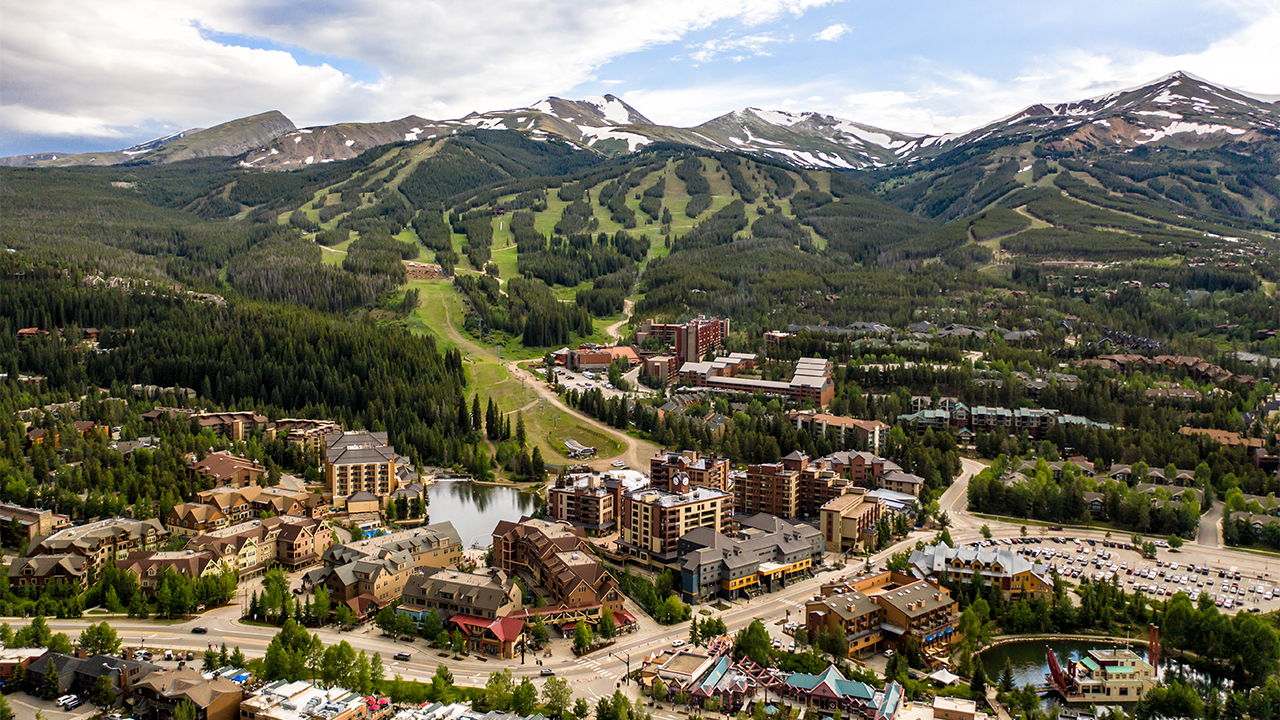 Conclusion
With the right research, financing options, and local real estate knowledge you can make your dream of owning a luxury property in this beautiful mountain town come true. No matter the purpose, Breckenridge has something to suit all needs.
---
Considering relocating to Colorado?
Meet Colorado's Top Producing EXP Real Estate Group: The Smits Team
(we did over 150 million+ in transactions last year alone…)
See more of the Smits Team's five-star reviews on

Google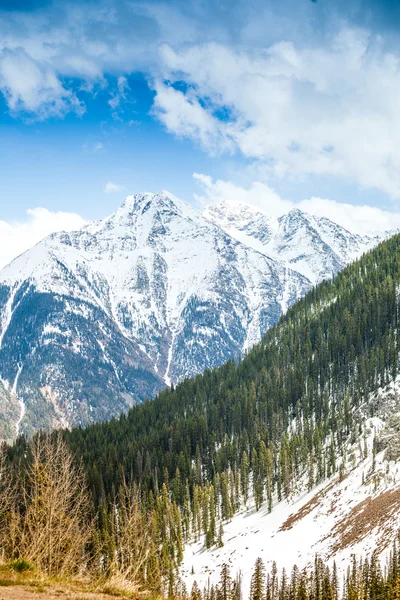 The Smits Team
The mountains of Colorado hold endless possibilities for all who visit. Whether you come for the skiing, rafting, biking or just to admire the incredible beauty, sooner or later you are going to want a place to hang your hat.
Our team of professional agents understand, as we arrived here from all areas of the United States and abroad.
Here at The Smits Team share your passion for the mountains, Summit and Eagle County real estate, and we are excited to make your dream of homeownership a reality.
Try us out… we won't disappoint! — (don't take our word, read our 50+ Five-Star Google reviews)
Have some more questions about what it's
really like to

live

in Colorado?
---
FAQ
Q: What are the short-term rental options in Breckenridge, CO?
A: Short-term rentals are a great option for those looking to stay in Breckenridge for a shorter period of time. There are many single-family homes available that can be rented out on a weekly or monthly basis.
Potential renters should keep in mind that property owners may have different rental rates and rules depending on the length of stay. Additionally, some properties may require proof of income or other documentation prior to renting.
Q: Is Breckenridge, CO considered a vacation spot?
A: Yes! Travel + Leisure magazine recently named Breckenridge one of America's best ski towns and it is also known as an ideal vacation spot year-round due to its close proximity to Denver and Colorado Springs.
The median home price is higher than in most areas but with so much to do in town, it's no wonder why people flock here from all over the world!
Q: Are there any restrictions when buying a primary residence in Breckenridge?
A: When purchasing a primary residence in Breckenridge you will need to consider several factors such as covenant neighborhoods, unincorporated areas within town limits, potential income property opportunities if applicable, and more.
Property taxes will also play into your purchase price along with travel costs if you're coming from outside Colorado like Steamboat Springs or other nearby cities towns.
It's important to note that owning real estate can be both a fun investment and a huge financial commitment so make sure you understand what you're getting into before signing any paperwork!
Q: How do I cover maintenance costs associated with my home purchase?
A: Maintenance costs vary greatly depending on the size and age of your home but generally speaking they include things like lawn care services, snow removal services (if applicable), painting projects etc..
You'll want to factor these expenses into your budget when considering how much money you'll need upfront for closing costs plus ongoing upkeep throughout ownership – this way you won't be caught off guard by unexpected bills down the road!
---
Find the market value of your home for FREE!
More information on The Smits Team
---