Welcome to our comprehensive guide on finding the best real estate agent in Summit County.
This post will provide you with valuable information, making the process of selecting the right agent for your needs easier than ever.
TABLE OF CONTENTS
Why Summit County is an Attractive Real Estate Market
The Importance of Choosing the Right Real Estate Agent
Top Real Estate Agencies in Summit County
Tips for Finding the Perfect Real Estate Agent
Using Online Resources to Find Your Dream Home in Summit County
Final Thoughts
How to Find the Best Real Estate Agent in Summit County
---
Find the market value of your home for FREE!
More information on The Smits Team
WHY SUMMIT COUNTY IS AN ATTRACTIVE REAL ESTATE MARKET
Summit County, Colorado is a desirable location for many reasons. It's home to picturesque towns like Breckenridge and Frisco, and offers a variety of outdoor activities for residents and visitors alike.
In addition, Summit County's real estate market is thriving. There are numerous Summit County properties available for sale, catering to various tastes and budgets.
MAIN IDEA: Summit County's appeal lies in its beautiful scenery, thriving real estate market, and endless recreational opportunities.
THE IMPORTANCE OF CHOOSING THE RIGHT REAL ESTATE AGENT
The right real estate agent can make all the difference in your home buying or selling experience. They should have extensive knowledge of the Summit County market and be able to guide you through the process with ease.
A skilled Summit County real estate agent will help you find the perfect property, negotiate the best price, and ensure a smooth transaction.
---
Have some questions about what it's
really like to

live

in Colorado?
---
TIPS FOR FINDING THE PERFECT REAL ESTATE AGENT
Research their experience
Read online reviews
Consider their communication style
Check their accessibility
Interview potential Summit County real estate agents
MAIN IDEA: To find the perfect real estate agent, research their experience, read reviews, consider their communication style, and interview potential candidates.
Are you considering moving to Colorado?
Here's what you should know about The Smits Team:
The top-producing real estate group in all of Colorado for EXP (150+ million in transactions last year alone)
17 full-time agents with a combined wealth of unique knowledge
Cutting-edge marketing strategies, always getting you the best price quickly
Excellent communication & stress-free home buying process

Highly recommended by past clients

and a proven track record of success
We believe the home buying process doesn't have to be hard. Contact us here to find your dream home in Colorado.
USING ONLINE RESOURCES TO FIND YOUR DREAM HOME IN SUMMIT COUNTY
Search Summit County property listings using our free site
Use Summit County real estate search tools  located at the pink button at the top of this page
Sign up for email alerts on Summit County properties for sale 
Take advantage of free online resources 
Browse Summit County real estate agents' websites
MAIN IDEA: Online resources can help you find your dream home in Summit County by providing access to property listings, search tools, and valuable information.
FINAL THOUGHTS
In conclusion, finding the best real estate agent in Summit County is essential for a successful home buying or selling experience. By conducting thorough research and using online resources, you can make an informed decision and enjoy the benefits of working with a skilled professional.
Remember to take your time, ask questions, and trust your instincts when selecting the perfect agent for your needs. Good luck on your real estate journey!
---
Considering relocating to Colorado?
Meet Colorado's Top Producing EXP Real Estate Group: The Smits Team
(we did over 150 million+ in transactions last year alone…)
See more of the Smits Team's five-star reviews on

Google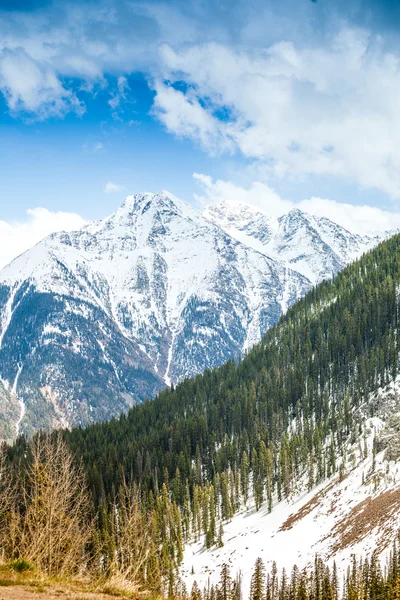 The Smits Team
The mountains of Colorado hold endless possibilities for all who visit. Whether you come for the skiing, rafting, biking or just to admire the incredible beauty, sooner or later you are going to want a place to hang your hat.
Our team of professional agents understand, as we arrived here from all areas of the United States and abroad.
Here at The Smits Team share your passion for the mountains, Summit and Eagle County real estate, and we are excited to make your dream of homeownership a reality.
Try us out… we won't disappoint! — (don't take our word, read our 50+ Five-Star Google reviews)
Have some more questions about what it's
really like to

live

in Colorado?
---
---
---