Is Vail a good place to raise a family? With its stunning mountain views, world-class skiing and snowboarding, diverse activities for all ages, and exceptional education, it can be an attractive option.
But is it really the right choice for raising a family?
In this blog post, we will explore the pros and cons of living in Vail with your family. We'll examine the advantages and disadvantages of living in Vail with your family, from safety issues to educational prospects, so that you can make a wise decision about whether or not it is an appropriate spot for parenting.
Table of Contents: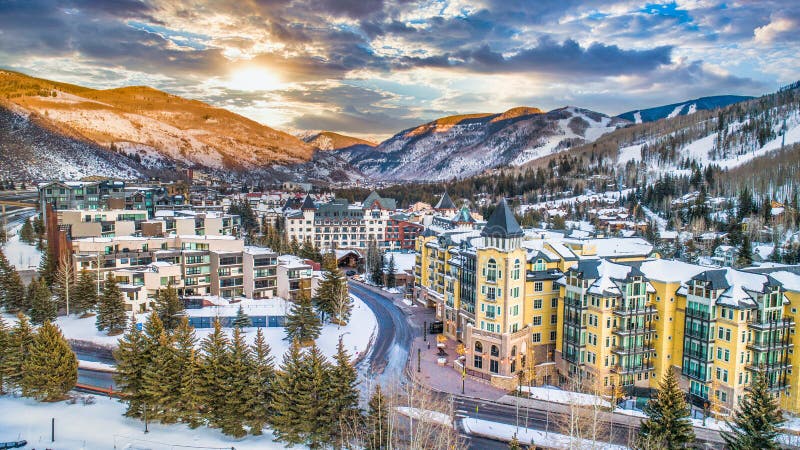 Raising a Family in the Rockies: Is Vail the Right Choice?
---
Overview of Vail
Vail, Colorado is a picturesque mountain town located in the heart of Eagle County. It's situated just west of the Continental Divide at an elevation of 8,150 feet and is known for its stunning views and abundant outdoor activities.
The climate here is semi-arid with cold winters and mild summers. Winter temperatures here typically range from freezing to 25°F, while summers average between 60-80°F.
The history of Vail dates back to 1881 when it was first settled by prospectors looking for gold. In 1962, Pete Seibert started up the Vail Ski Resort, which soon gained renown as one of North America's premier ski spots.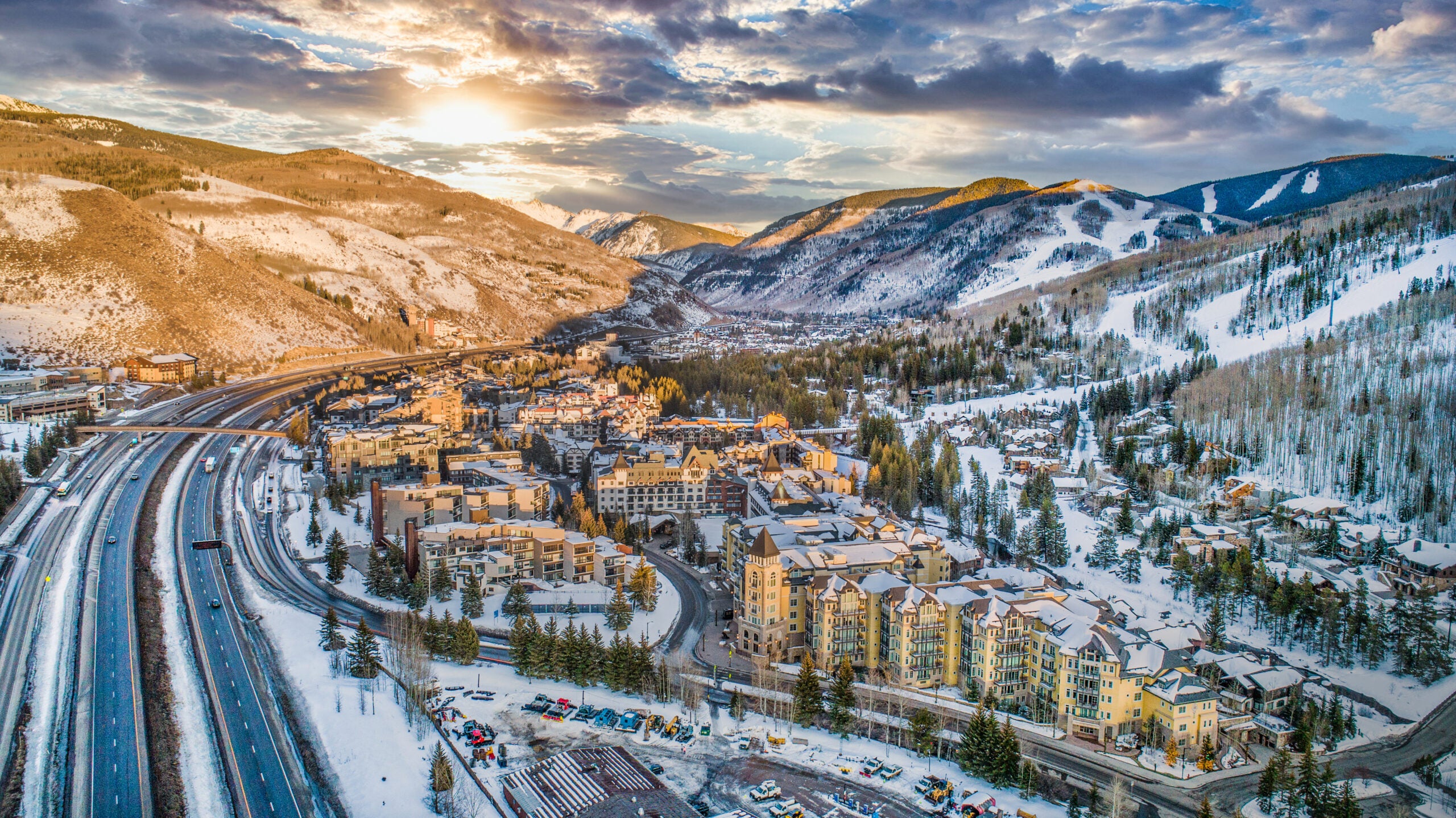 Vail remains an ideal destination for outdoor recreation, offering visitors and locals alike a range of activities throughout the year.
Vail is a great place to consider for relocation, as it offers many benefits that are ideal for families. With its outdoor activities and recreation, education opportunities, and family-friendly amenities and services, there's no wonder why Vail has become such an attractive option for raising a family.
Now let's explore the pros of raising a family in Vail.
---
Have some questions about what it's
really like to

live

in Colorado?
---
Pros of Raising a Family in Vail
1. Outdoor Activities
Vail, Colorado is a paradise for outdoor enthusiasts and families alike.
With world-class skiing and snowboarding in the winter, hiking, and biking trails in the summer, plus plenty of other activities like fishing, camping, rafting, and more all year round – there's something for everyone to enjoy!
The breathtaking mountain views make it easy to forget about everyday life while spending quality time together as a family outdoors.
2. Education Opportunities
Families who move to Vail can rest assured that their children will receive an excellent education from one of the many top-notch schools in the area.
From elementary school through high school, students have access to some of the best educational resources available anywhere in Colorado.
Plus with several universities nearby offering advanced degrees – parents can be sure their kids are getting a well-rounded education that prepares them for success after graduation.
3. Job Market
The job market in Vail is booming thanks to its thriving tourism industry which means there are plenty of opportunities for those looking for employment or career advancement within the city limits or nearby areas such as Denver or Boulder County.
With so many businesses catering to visitors from around the world – it's easy to find work related directly or indirectly to hospitality services if desired by parents wanting more flexibility when raising their family here at home!
4. Quality of Life
Living in Vail offers residents a unique lifestyle full of natural beauty combined with modern amenities like shopping centers, restaurants, and entertainment venues that make it feel like home no matter where you come from originally!
Plus due to its close proximity between two major cities (Denver & Boulder) commuting back and forth isn't too much trouble either – making this location ideal for anyone looking for a balance between urban living without sacrificing rural charm along with great recreational activities right outside your doorstep!
---
Are you considering moving to Colorado?
Here's what you should know about The Smits Team:
The top-producing real estate group in all of Colorado for EXP (150+ million in transactions last year alone)
17 full-time agents with a combined wealth of unique knowledge
Cutting-edge marketing strategies, always getting you the best price quickly
Excellent communication & stress-free home buying process

Highly recommended by past clients

and a proven track record of success
We believe the home buying process doesn't have to be hard. Contact us here to find your dream home in Colorado.
Cons of Raising a Family in Vail
1. Cost of Living
Though Vail is known for its luxury and extravagance, the cost of living in this mountain town can be quite high. The average home price in Vail is $2 million, making it one of the most expensive places to live in Colorado.
Renting a two-bedroom apartment will set you back an average of $3,000 per month. Groceries and other necessities are also more expensive than elsewhere due to their remote location and limited access to suppliers.
Despite these costs, many families find that they get more bang for their buck by living here as there are plenty of activities available year-round that don't require spending money or traveling far away from home.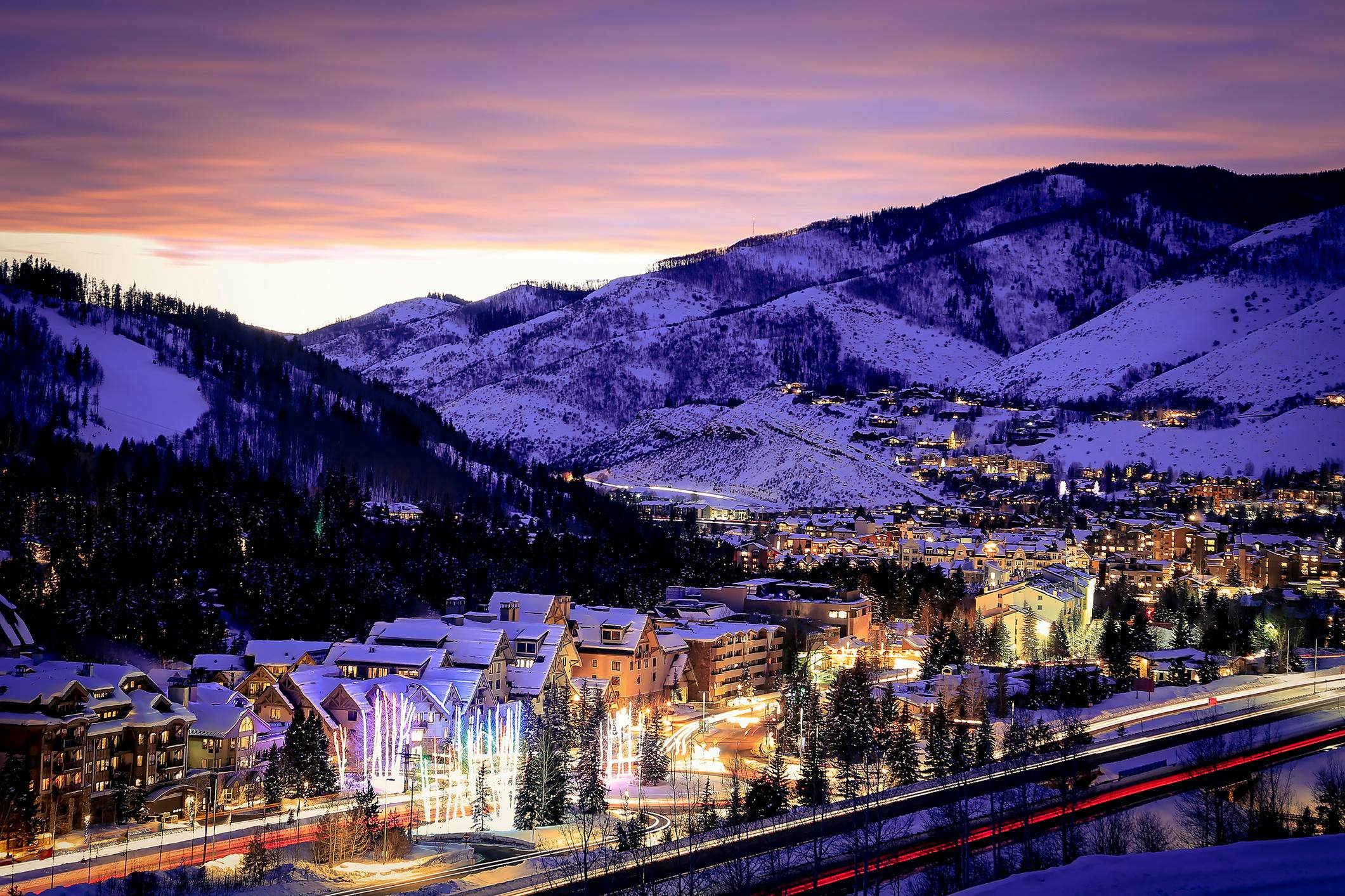 2. Small Town Feel
Vail has all the amenities you would expect from any large city including shopping centers, restaurants, schools, etc., however, it does have a much smaller population than most cities meaning people often know each other well which can make it feel like everyone knows your business!
This tight-knit community feeling might take some getting used to but once settled into life here it offers many advantages such as being able to quickly call on friends if ever needed without having to worry about privacy issues that come with big city life.
It also means children have easy access to sports teams, clubs, classes, etc., something they wouldn't necessarily get if living somewhere bigger where competition is tougher.
Conclusion
In summary, Vail offers a plethora of family-friendly activities and amenities that make it an attractive option for those who can afford to live there. With its amazing ski resorts and year-round activities, there are plenty of opportunities for families to enjoy the outdoors together.
It's vital to take into account all aspects before settling on whether or not Vail is the ideal choice for your family.
Living in Vail may be pricier than in other parts of Colorado, yet many people find that the expense is worth it because of all the amazing amenities and attractions this picturesque mountain town has to provide.
Ultimately though, only you can decide if Vail really is a good place to raise your family – so take some time and do your research.
---
Considering relocating to Colorado?
Meet Colorado's Top Producing EXP Real Estate Group: The Smits Team
(we did over 150 million+ in transactions last year alone…)
See more of the Smits Team's five-star reviews on

Google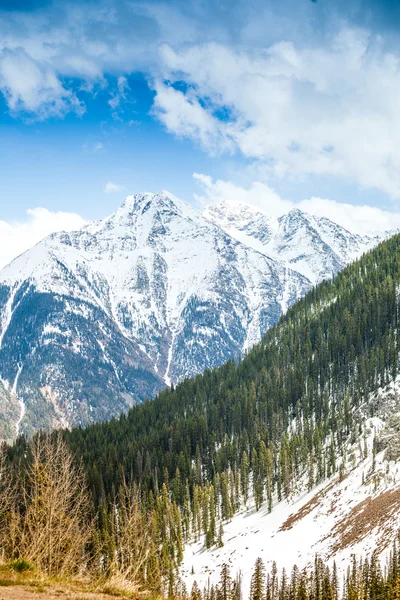 The Smits Team
The mountains of Colorado hold endless possibilities for all who visit. Whether you come for the skiing, rafting, biking or just to admire the incredible beauty, sooner or later you are going to want a place to hang your hat.
Our team of professional agents understand, as we arrived here from all areas of the United States and abroad.
Here at The Smits Team share your passion for the mountains, Summit and Eagle County real estate, and we are excited to make your dream of homeownership a reality.
Try us out… we won't disappoint! — (don't take our word, read our 50+ Five-Star Google reviews)
Have some more questions about what it's
really like to

live

in Colorado?
---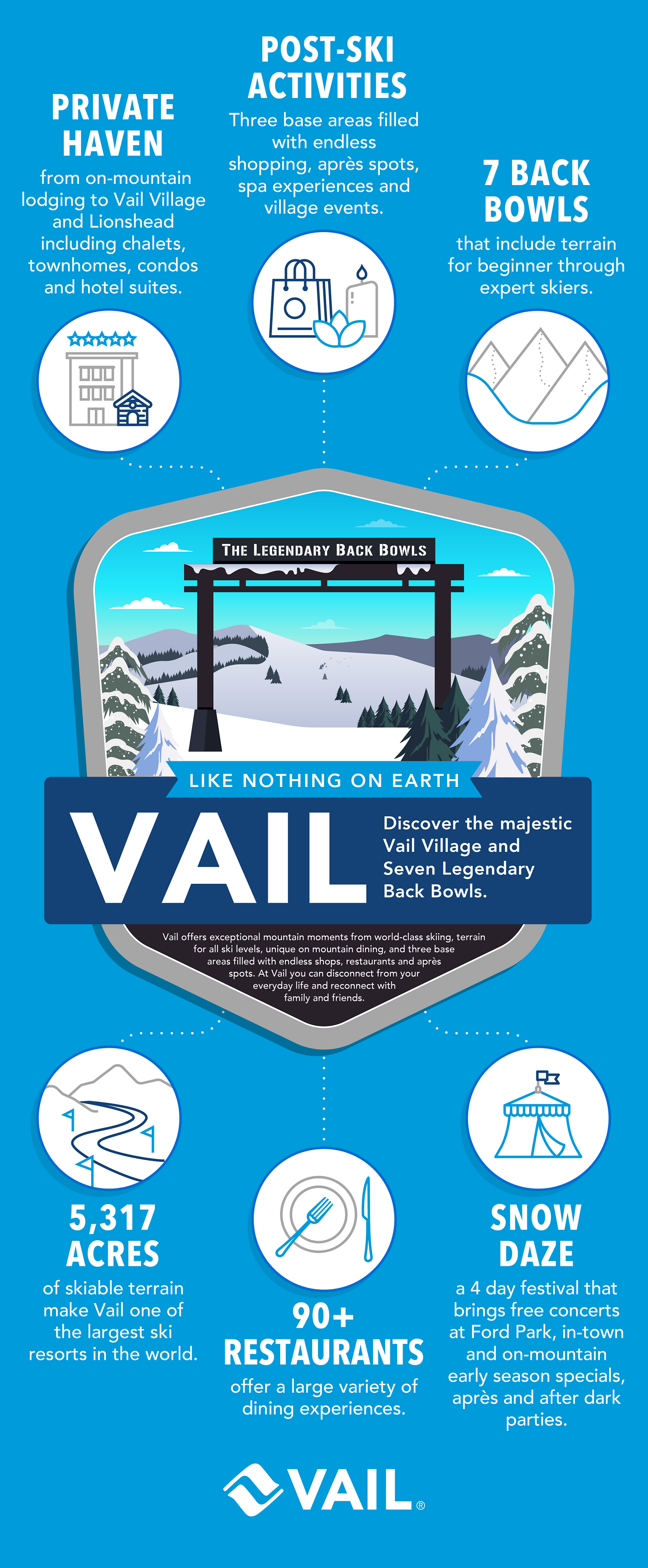 Bonus! FAQs…
Q: What are the dining options in Vail?
A: Dining options in Vail range from casual to fine dining.
There are plenty of restaurants, bars, and cafes located throughout the town, including Lionshead Village, Cascade Village, and Vail Square. For a more upscale experience, visit one of the many high-end restaurants located at the ski resorts or in downtown Vail.
If you're looking for something more low-key, there are also several small family-owned eateries that offer delicious meals at an affordable price.
Q: Is it a good place to raise a family?
A: Absolutely!
With its stunning mountain views and a plethora of outdoor activities available year-round, Vail is an ideal place to raise a family.
The community is safe and friendly with excellent schools like Vail Mountain School as well as smaller cities nearby such as Colorado Springs and Fort Collins where families can find great places to live while still having access to all that Vail has to offer.
Plus, with its close proximity to world-class ski resorts like Beaver Creek Resort and Ski Mountain – parents can enjoy some skiing while their kids take lessons onsite!
Q: What other attractions does vail have?
A: Aside from skiing and snowboarding during winter months, there's plenty else for families to do in vail all year round!
Visit Betty Ford Alpine Gardens for breathtaking views of wildflowers or rent bikes from one of the local rental shops for biking trails around town – perfect for exploring nature together as a family! You can also check out some art galleries or go shopping at any number of stores located within walking distance from each other in West Vail or East Vail.
And if you want even more adventure, head over to nearby towns like Breckenridge or Aspen where you'll find even more fun things to do!
---
Find the market value of your home for FREE!
More information on The Smits Team
---
Growing Up Skiing in Vail
Vail, Colorado is a world-renowned ski destination that offers an unparalleled skiing experience for all ages. From its breathtaking mountain views to its award-winning resorts and restaurants, Vail has something for everyone.
For kids growing up in Vail, the opportunity to learn how to ski on some of the best slopes in the world is an incredible privilege.
The town of Vail Village provides easy access to both East and West Vail Mountain Schools, which offer top-notch instruction from experienced instructors who can help young skiers develop their skills quickly and safely.
The resort also boasts several terrain parks designed specifically for children, so they can practice tricks without fear of injury or getting lost on the mountain.
Additionally, there are plenty of other activities available such as tubing hills and ice skating rinks that provide hours of entertainment during winter months.
For those looking for a more cultural experience while visiting Vail Valley, there are plenty of great places to explore including Betty Ford Alpine Gardens where visitors can take in stunning displays of wildflowers; Lionshead Village with its unique shops and restaurants; and Solaris Plaza with its outdoor concerts throughout the summer months.
No matter what time of year you visit Vail Valley, there's always something fun going on!
When it comes down to it though nothing beats hitting the slopes at one (or all) four major ski areas:
Beaver Creek Resort (which features over 1,800 acres), Breckenridge Ski Resort (with 2 peaks boasting nearly 3200 acres), Keystone Resort (home to three mountains offering over 3000 acres), or Copper Mountain Resort (featuring 2000+ acres).
With so many options available it's no wonder why kids growing up in Vail have such a love affair with skiing!
No matter if you're just starting out or have been shredding powder since childhood – living life as a kid growing up in a skiing paradise like Vail will leave lasting memories that will last forever!