Are you considering a move to Frisco, Colorado? You may be wondering what the schools in Frisco are like.
We're here to provide an overview of all the educational options available for children and adults alike.
From public school systems to private institutions, special education programs, after-school activities, and higher education opportunities – we'll cover it all so that you can make an informed decision about your relocation plans.
Table of Contents:
Schools in Frisco, CO: Everything You Need to Know
---
Public Schools in Frisco, Colorado
Frisco, CO is served by the Summit School District which has a selection of public education institutions for students from K-12.
The district's educational facilities consist of six elementary schools (Frisco, Dillon, Summit Cove, Breckenridge, Upper Blue and Silverthorne Elementary), two middle schools, and a high school – all providing students with top-notch academic programs for college and career readiness.
All four schools offer exceptional academic programs that prepare students for college and career success.
Best Public Elementary Schools in Frisco, Colorado
1. Summit County Elementary Schools:
Teachers provide an engaging learning environment with small class sizes to ensure each student receives individual attention.
Teachers create a stimulating learning atmosphere with small class sizes to provide each student personalized attention; the curriculum includes core subjects and art as well as music appreciation and Spanish language immersion, plus after-school clubs for further engagement.
Specialty courses are also available such as music appreciation and Spanish language immersion. In addition to academics, the school also provides after-school clubs including robotics and chess club activities that promote collaboration among peers in a fun atmosphere.
The Dillon Elementary School is a dual language, English/Spanish curriculum.
Best Public Middle School in Frisco, Colorado
1. Summit Middle School:
One of the top-rated public middle schools in Frisco is Summit Middle School.
This school offers an excellent academic program that focuses on preparing students for college and career readiness while also providing them with opportunities for personal growth and development.
The curriculum includes core classes such as math, science, social studies, English language arts, physical education, and health as well as electives like art and music.
In addition to academics, Summit Middle School provides extracurricular activities including athletics teams such as football, soccer, rugby, basketball and volleyball along with clubs like the student council and robotics club.
2. Snowy Peak
RMMS offers an innovative learning environment where students can explore their interests through hands-on projects or take part in special interest clubs such as chess clubs or coding club.
Academically speaking, RMMS follows rigorous standards set by both state guidelines and national Common Core standards so that all students receive a comprehensive education regardless of their individual needs or abilities.
Additionally, RMMS offers numerous extracurricular activities ranging from drama productions to outdoor adventure trips designed to help foster leadership skills among its students while having fun at the same time!
3. Peak School
For those who want more than just a traditional educational experience, there's always Peak Academy Charter School which boasts one of the most unique curriculums available anywhere in Colorado – blending project-based learning with real-world experiences designed to allow each student to reach his/her full potential academically while developing essential life skills they will need later on down the road when they enter college or start their careers after graduation day arrives! Amy and Kevin have a special attachment to this school as they helped start it and both of their daughters went to the school.
Overall Frisco has many great options when it comes to finding quality public middle schools – making it easy for parents to seek out only the best educational opportunities available for their children without breaking the bank!
Best Public High Schools in Frisco, Colorado
1. Summit High School
For those looking for academic excellence, Summit High School offers an outstanding education with top-notch teachers and rigorous courses.
The school boasts a 97% graduation rate and many graduates go on to attend prestigious universities such as Stanford University or Harvard University.
In addition to its impressive academics, Summit High School also has several extracurricular activities including sports teams, clubs, and music programs.
2. Peak School
If you're looking for something more creative or hands-on than traditional classes then Peak View High School might be the perfect fit for you!
This unique school focuses on experiential learning through internships and projects that give students real-world experience in their chosen field of study.
Students have access to cutting-edge technology like 3D printers and robotics labs which allow them to explore new ideas while developing skills that will prepare them for college or career paths after graduation.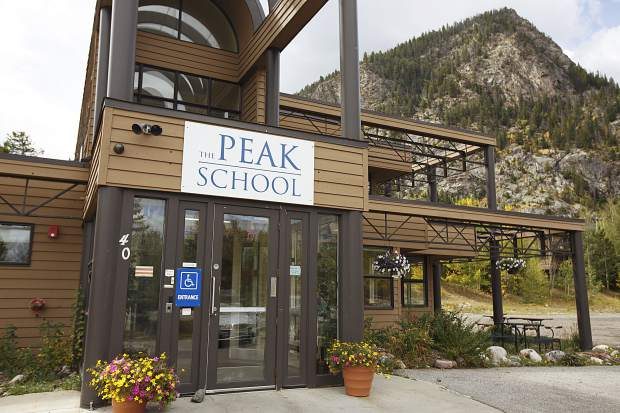 Key Takeaway: The Summit School District in Frisco, Colorado provides a comprehensive educational experience for students from kindergarten through 12th grade. Students can attend six elementary schools -Frisco, Dillon, Summit Cove, Breckenridge and Upper Blue – plus two middle schoos and a high school that offer an engaging learning environment with small class sizes, specialty courses such as music appreciation or Spanish language immersion, character development initiatives like "Caring Kids" program and after-school clubs including robotics teams. There is al
---
Have some questions about what it's
really like to

live

in Colorado?
---
---
Are you considering moving to Colorado?
Here's what you should know about The Smits Team:
The top-producing real estate group in all of Colorado for EXP (150+ million in transactions last year alone)
17 full-time agents with a combined wealth of unique knowledge
Cutting-edge marketing strategies, always getting you the best price quickly
Excellent communication & stress-free home buying process

Highly recommended by past clients

and a proven track record of success
We believe the home buying process doesn't have to be hard. Contact us here to find your dream home in Colorado.
---
Higher Education Options in (& near) Frisco, Colorado
Frisco, Colorado provides an array of educational opportunities for those seeking to obtain a degree. With three universities and two community colleges within driving distance, students can find the perfect program to fit their needs.
Colorado Mountain College (CMC), located in nearby Breckenridge, provides Associate's degrees and certification courses such as hospitality management, accounting, business admin., and computer information systems. CMC also has an online learning option for students who are unable to attend classes on campus due to work or family commitments.
Regis University is another college located within an hour of Frisco offering bachelor's degrees in subjects ranging from biology to communication studies. Regis focuses on creating small class sizes so that professors can give individual attention when needed while still providing rigorous instruction that will prepare students for successful careers post-graduation. The school also emphasizes service learning which allows students the opportunity to gain real-world experience through volunteerism or internships while earning credit toward their degree program at the same time.
The Colorado School of Mines (CSM) is situated just outside of Golden and specializes in STEM fields such as mathematics, geology, and chemical engineering among others but it does offer non-STEM majors too like English literature or anthropology if you're interested. CSM boasts one of the best career services departments around; they provide resume help along with internship placement assistance throughout your entire college career here at this prestigious institution.
Red Rocks Community College (RRCC), serves over 11000 learners each year with associate's degree programs and certifications across multiple disciplines including IT/Computer Science/Business Administration/Healthcare, etc. RRCC ensures every student receives quality educational experiences by focusing on teaching excellence and innovation within its classrooms.
Key Takeaway: Frisco, Colorado is near a plethora of higher education options ranging from Associate's degrees at Colorado Mountain College to STEM majors at the prestigious Colorado School of Mines. Red Rocks Community College offers associate's degree programs and certifications across multiple disciplines while the University of Denver and Regis University provide students with rigorous instruction leading up to master's degrees or doctoral programs in areas like public policy and international relations.

Special Education Programs in Frisco, Colorado
The Summit School District in Frisco, Colorado provides special education services for students with disabilities or special needs. The Summit School District in Frisco, Colorado offers tailored special education services to meet the unique needs of each student, including physical, occupational, and speech/language therapies as well as educational support.
The Summit School District offers an array of personalized programs to maximize the potential of students with disabilities or special needs, such as IEPs, 504 Plans, EIS, and HIS.
For those needing additional assistance outside the classroom setting, the district also offers specialized programs such as Extended School Year (ESY) and Transition Services which provide an array of resources aimed at helping students transition into adulthood.
ESY is designed to provide extended instruction throughout the summer months while Transition Services helps prepare high school seniors for college or work after graduation. SEPAC provides parents and guardians of special needs students with counseling opportunities throughout the year.
The Summit School District takes pride in furnishing custom-made special ed services that fit each student's particular educational requirements. With highly trained staff members who understand how best to serve children with disabilities or special needs, parents can have confidence that their child will receive quality instruction and care within a supportive environment where they can develop academically and socially.
After-School Programs in Frisco, Colorado
Frisco, Colorado is a great place for families looking to relocate. With excellent public and private schools, as well as higher education options in the area, parents can rest assured that their children will receive a quality education. Moreover, Frisco offers various extracurricular activities for students to further their learning beyond the classroom.
The Summit School District offers an After School Program (ASP) at each elementary school and middle school within its district boundaries.
The ASP operates from 3:00 pm to 5:30 pm on normal school days, providing scholars with extra educational support through tutoring periods, help with homework, creative undertakings like art & crafts, and physical activity in the outdoors. All ASP staff members are certified teachers who have completed background checks prior to being hired by the district.
The Town of Frisco also provides several community-run after-school programs for local youth, such as:
4-H Clubs, which hone in on science, engineering, and technology.
Boy Scouts & Girl Scouts Girls On The Run, to promote physical activity while teaching life skills.
Junior Achievement, educating financial literacy through hands-on experience.
Mountain Mentors, helping build self-esteem with outdoor activities like skiing/snowboarding.
Outdoor Explorers Club cultivating environmental stewardship through nature exploration.
Youth Power Hour focuses on leadership development for teens aged 13 – 18 years old.
Young Life provides spiritual guidance to high schoolers aged 15 – 18 years old..
For those seeking more specialized educational programming beyond what is offered by traditional schools or community organizations, Frisco has some unique options available.
At Sounds Good Music Academy, budding musicians can learn guitar or piano from experienced instructors with the help of modern technology tools like iPads during their lessons.
Kids interested in coding can join Code Ninjas and create computer games using drag & drop software while participating in weekly tournaments against other coders around town.
Parents may also want to consider enrolling their child into one of many language immersion classes at Rocky Mountain Language Institute for fluency-building fun that explores new cultures.
Overall, Frisco provides plenty of exciting opportunities for families considering relocating here when it comes to after-school programs. Whether your child is seeking enrichment or just desires a good time, Frisco offers plenty of enjoyable activities to pick from.
Key Takeaway: Frisco, Colorado offers parents a great option to move their family with its superb educational facilities, both public and private, plus an extensive selection of after-school activities. From community organizations such as 4-H Clubs or Boy Scouts & Girl Scouts to specialized educational programming like Sounds Good Music Academy or Code Ninjas; Frisco has something that will suit every student's needs.
Conclusion
Frisco, Colorado offers a variety of educational opportunities for families looking to relocate. From public schools and private schools to higher education options and special education programs, there is something available for everyone in Frisco.
By researching the educational opportunities Frisco has to offer, parents can be confident their children will receive a quality education regardless of age. If you have more specific questions, you can always reach out to a real estate agent local to Frisco, Colorado.
---
Considering relocating to Colorado?
Meet Colorado's Top Producing EXP Real Estate Group: The Smits Team
(we did over 150 million+ in transactions last year alone…)
See more of the Smits Team's five-star reviews on

Google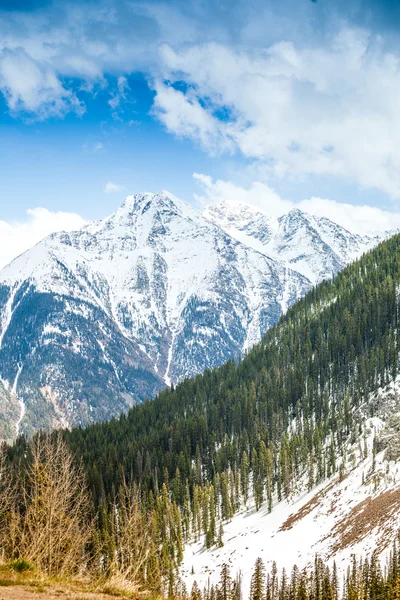 The Smits Team
The mountains of Colorado hold endless possibilities for all who visit. Whether you come for the skiing, rafting, biking or just to admire the incredible beauty, sooner or later you are going to want a place to hang your hat.
Our team of professional agents understand, as we arrived here from all areas of the United States and abroad.
Here at The Smits Team share your passion for the mountains, Summit and Eagle County real estate, and we are excited to make your dream of homeownership a reality.
Try us out… we won't disappoint! — (don't take our word, read our 50+ Five-Star Google reviews)
Have some more questions about what it's
really like to

live

in Colorado?
---
Things to Know About Schools in Frisco
Q: What are the schools like in Frisco, Colorado?
A: The schools in Frisco, Colorado are highly rated and provide a quality education for students.
The town is served by the Frisco Independent School District (FISD), which includes 10 elementary schools, three middle schools, two high schools, and one alternative school. FISD also offers online learning opportunities through its virtual academy program.
In addition to public schooling options, there are several private institutions available including the American Academy of Frisco and Robb Elementary School.
Q: What is the school district like?
The FISD serves more than 11,000 students across 12 campuses with an average student-teacher ratio of 15 to 1. It has been recognized as one of the best districts in Texas due to its commitment to providing quality educational experiences for all students regardless of their backgrounds or abilities.
Superintendent Mike Waldrip leads the district with a focus on innovation and excellence which has earned it numerous awards over the years.
Q: When does school start each year?
A: Typically classes begin at FISD around mid-August each year and end around late May or early June depending on holidays and other factors such as snow days taken during winter months.
Summer school programs may be offered depending on availability but typically last only about six weeks from late June until early August before regular classes resume again for the fall semester.
Q: Are there any special programs offered at local schools?
A: Yes!
There are many unique offerings available throughout FISD ranging from robotics clubs to music ensembles that allow students to explore their interests outside of traditional classroom settings while still receiving credit towards graduation requirements if desired.
Additionally, some specialized courses may be available such as advanced placement classes or dual enrollment opportunities allowing high schoolers to take college-level courses while still enrolled in secondary education programs.
---
Find the market value of your home for FREE!
More information on The Smits Team
---
Hello