"Should I move to Vail?" — That's a questions many have posed themselves.
The answer isn't simple, and there are pros and cons of living in this Colorado mountain town that needs to be weighed carefully before making such an important decision.
It can all seem overwhelming at first glance. With the right amount of research and thoughtfulness, you can determine if a move to Vail is the best choice for your needs. Here are the Top 5 Pros & Cons of Moving to Vail, Colorado:
Table of Contents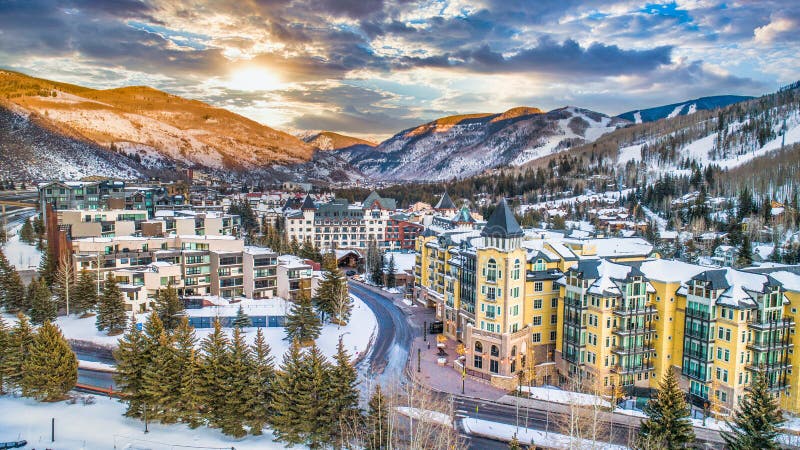 Should I Move to Vail? 5 Pros and Cons to Consider
---
Pros of Moving to Vail
1. Scenic Beauty
Vail is a stunningly beautiful mountain town, nestled in the Rocky Mountains of Colorado. With its snow-capped peaks and lush green valleys, it's no wonder why so many people choose to make this their home. From skiing down the slopes to breathtaking views from one of the many hiking trails, there's something for everyone here!
2. Outdoor Activities
Whether you're an avid skier or just looking for some outdoor fun, Vail has plenty to offer year-round. In addition to skiing and snowboarding during winter months, visitors can enjoy activities such as golfing, fishing, biking, and more during warmer weather seasons. There are also plenty of festivals throughout the year that provides entertainment for all ages!
3. Shopping & Dining
The charming downtown area of Vail offers a variety of shopping and dining options sure to please any palate or budget. From upscale boutiques selling designer clothing items to cozy cafes serving up delicious meals – there's something for everyone here! Plus with nearby ski resorts like Beaver Creek offering even more choices when it comes time for dinner or drinks – you won't be disappointed!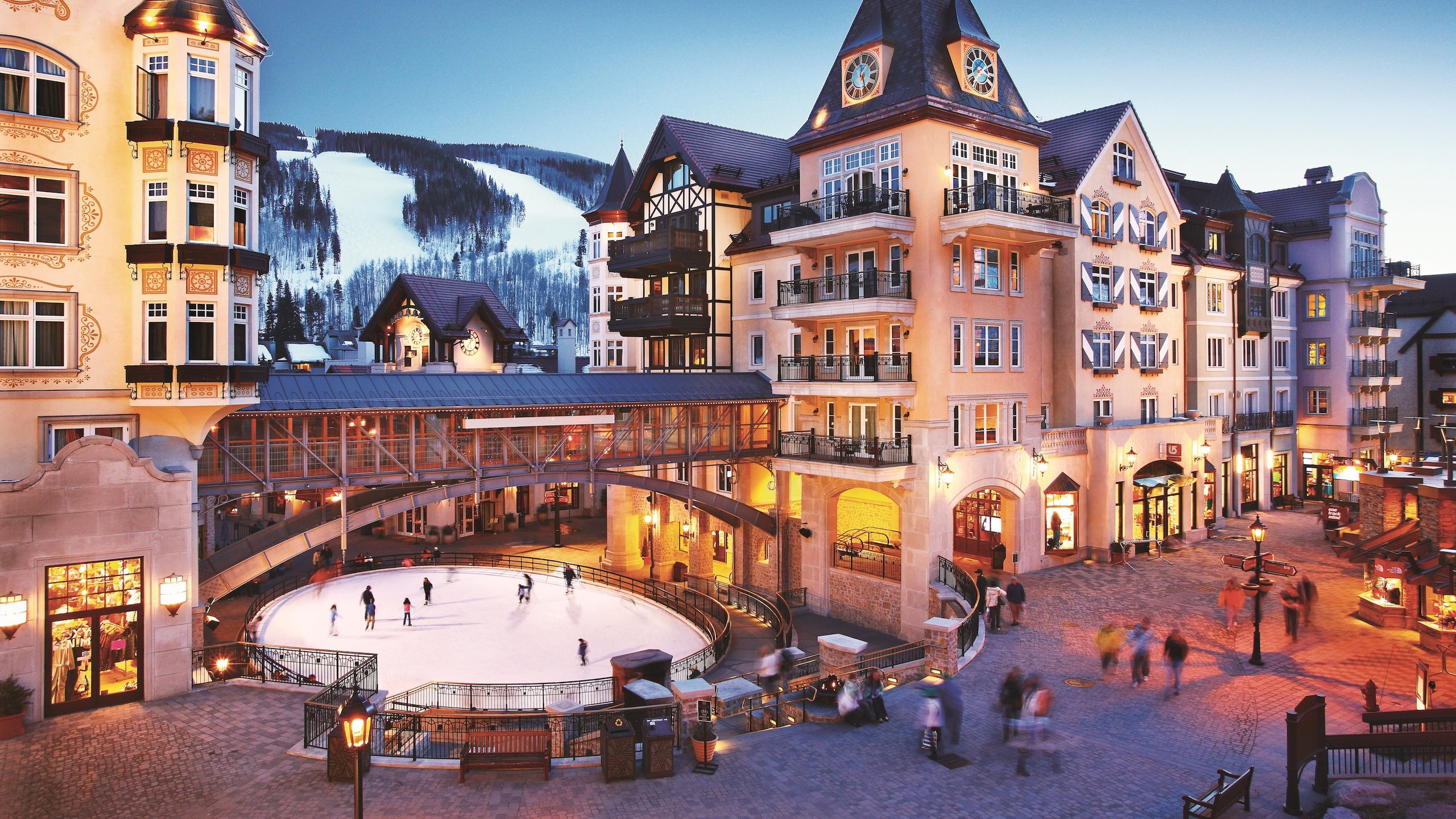 4. Quality Education
Families moving into Vail will find top-notch education opportunities available at both public and private schools within the district boundaries providing children with an excellent learning environment that encourages growth and development while preparing them for success beyond high school graduation day!
5. High-End Real Estate Market
For those looking to invest in real estate property –Vail is definitely worth considering due to its growing market value over recent years along with its desirable location close to popular ski resorts making it an ideal investment opportunity especially if you're looking towards retirement living someday soon!
Key Takeaway: Vail, Colorado is a nature-lovers paradise with its wide array of outdoor activities and breathtaking natural beauty. Year-round mild temperatures make it the perfect destination for any season getaway – from skiing in winter to biking in summer. Snowfall usually begins at higher elevations towards late October or early November but can vary depending on conditions.
---
Have some questions about what it's
really like to

live

in Colorado?
---
Cons of Moving to Vail
While living in the town of Vail is exciting, it also comes with its drawbacks. The cost of living can be high, and the crowds may just be too much for you to handle.
So let's take a closer look at why Vail might now be the right fit for you…
1. Cost of Living
Vail is one of the most expensive places to live in Colorado, and it can be hard to afford even basic necessities like groceries and rent.
The median home price in Vail is around $1 million, making it out of reach for many potential residents.
Additionally, property taxes are high due to the resort-town status of Vail.
2. Crowds
During peak season (winter months), tourists flock to Vail from all over the world which can make living there a bit chaotic at times.
This influx of people means that restaurants, stores, and other services become overcrowded quickly so locals may find themselves waiting in long lines or having difficulty finding parking spots during peak hours.
3. Weather
Although winter brings plenty of snow for skiing and other outdoor activities, summers tend to be dry with very little precipitation which can lead to drought conditions throughout the year if not managed properly by local authorities or individuals who take water conservation seriously.
Additionally, temperatures drop significantly at night during summer months so those looking for warmer climates should look elsewhere when considering a move to Vail.
4. Limited Employment Opportunities
While tourism provides some employment opportunities in Vail such as ski instructors or restaurant staff positions; these jobs are often seasonal and don't provide much stability or job security beyond their duration period each year.
There aren't many options outside of hospitality industry work either since most businesses cater towards visitors rather than providing permanent positions for locals who want more reliable income sources..
5. Isolation
If you're looking for an urban lifestyle then moving to Vail might not be your best option as it's located far away from any major cities with limited access roads leading into town meaning that trips out require planning ahead especially during winter months when road closures due to frequent due inclement weather conditions.
Furthermore, living in Vail also means being cut off from friends and family back home unless they plan on regularly visiting which isn't always possible depending on the distance.
---
Are you considering moving to Colorado?
Here's what you should know about The Smits Team:
The top-producing real estate group in all of Colorado for EXP (150+ million in transactions last year alone)
17 full-time agents with a combined wealth of unique knowledge
Cutting-edge marketing strategies, always getting you the best price quickly
Excellent communication & stress-free home buying process

Highly recommended by past clients

and a proven track record of success
We believe the home buying process doesn't have to be hard. Contact us here to find your dream home in Colorado.
---
FAQs: Moving to Vail
1. Is Vail walkable?
Yes, the town of Vail is very pedestrian-friendly with a variety of sidewalks and trails that make it easy to get around on foot. The main streets are lined with shops, restaurants, and other attractions that can be reached without having to drive.
In addition, there are plenty of public transportation options available for those who prefer not to walk or bike everywhere.
2. Is it expensive to live in Vail Colorado?
The cost of living in Vail is higher than most places in Colorado due to its popularity as a ski resort destination and its high demand for real estate.
However, the area offers many amenities such as world-class skiing, golf courses, hiking trails, and more which makes up for the higher costs associated with living here.
Additionally, there are several affordable housing options available if you're willing to look around and do some research before committing yourself financially.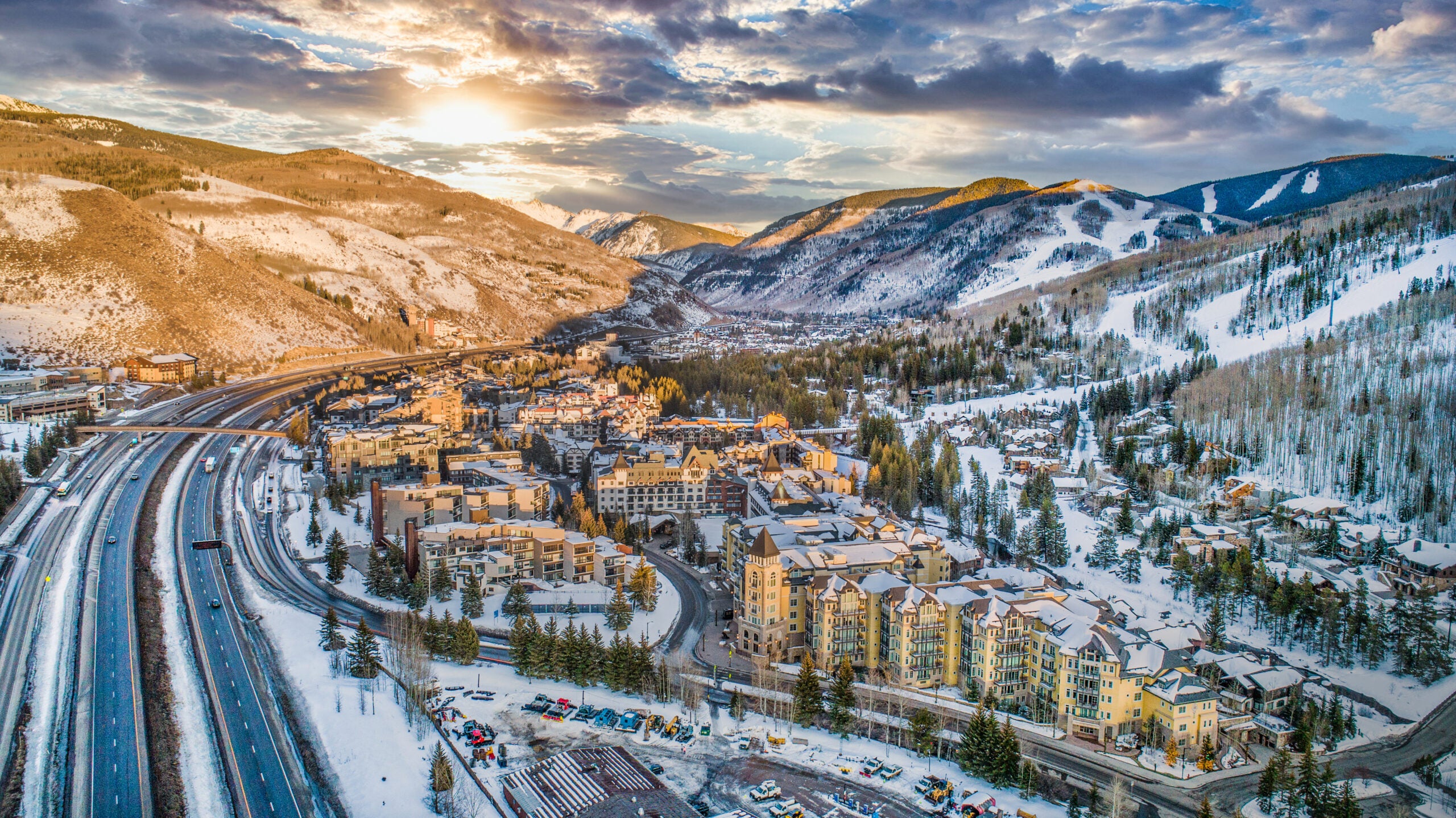 3. What's the weather like in Vail?
Vail has a semi-arid climate which means summers tend to be warm but dry while winters can be cold but sunny days aren't uncommon during this time either!
This type of climate also means snowfall accumulates quickly so if you're looking for great winter sports opportunities then this is definitely an ideal place for them!
4. What kind of activities does Vail offer?
Vail offers something for everyone from outdoor adventures like skiing and snowboarding down one of their world-class slopes or mountain biking through miles upon miles of beautiful terrain; all the way indoors where they have numerous shopping centers filled with unique boutiques & galleries along with delicious restaurants & bars scattered throughout town!
There are also plenty of entertainment options ranging from concerts at Ford Park Amphitheater or catching a show at Gerald R Ford Amphitheater!
5. Should I move to Idaho Falls instead of Vail?
That really depends on what your priorities are when choosing where you want live. Idaho Falls may have lower taxes compared to many other cities across America however; it doesn't quite compare when it comes to things like outdoor recreation opportunities (which are plentiful in both summer & winter months) nor does it offer the same level of cultural experiences found within larger metropolitan areas nearby such as Denver or Boulder…
So ultimately, whether you choose Idaho Falls over Vail should come down to personal preference & lifestyle needs.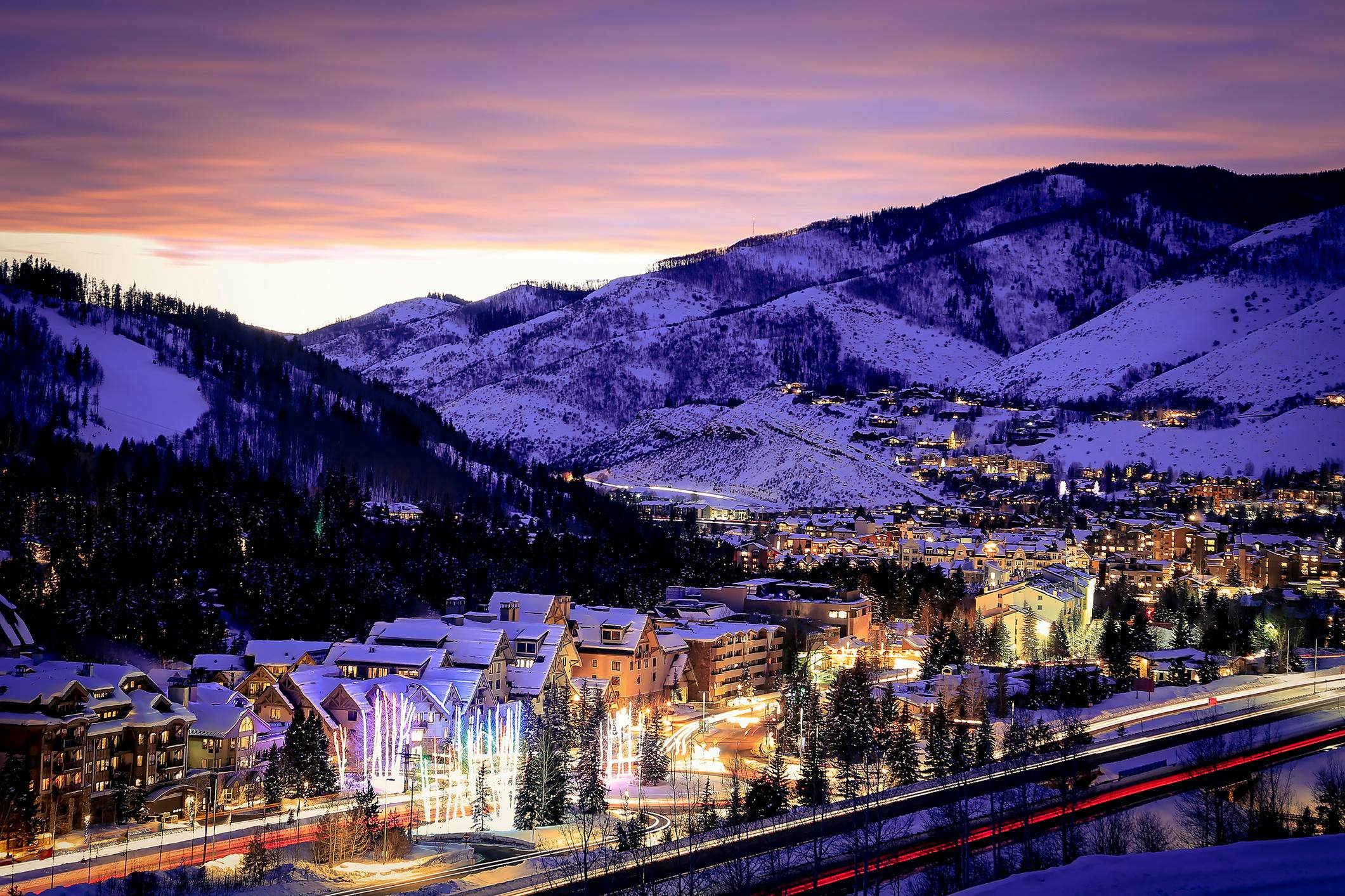 Conclusion
With its breathtaking views of the Rocky Mountains, quality of life amenities like world-class ski resorts, art galleries, and fine dining options available year-round – living in Vail could turn out to be one of the best choices you ever made.
So when asking yourself… "should I move to Vail?" consider all these pros & cons before deciding on what's right for you.
---
Considering relocating to Colorado?
Meet Colorado's Top Producing EXP Real Estate Group: The Smits Team
(we did over 150 million+ in transactions last year alone…)
See more of the Smits Team's five-star reviews on

Google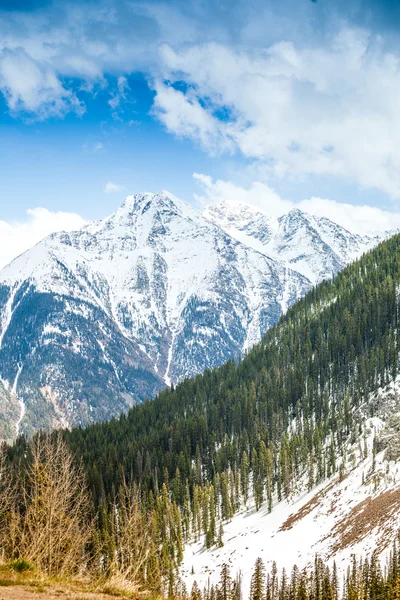 The Smits Team
The mountains of Colorado hold endless possibilities for all who visit. Whether you come for the skiing, rafting, biking or just to admire the incredible beauty, sooner or later you are going to want a place to hang your hat.
Our team of professional agents understand, as we arrived here from all areas of the United States and abroad.
Here at The Smits Team share your passion for the mountains, Summit and Eagle County real estate, and we are excited to make your dream of homeownership a reality.
Try us out… we won't disappoint! — (don't take our word, read our 50+ Five-Star Google reviews)
Have some more questions about what it's
really like to

live

in Colorado?
---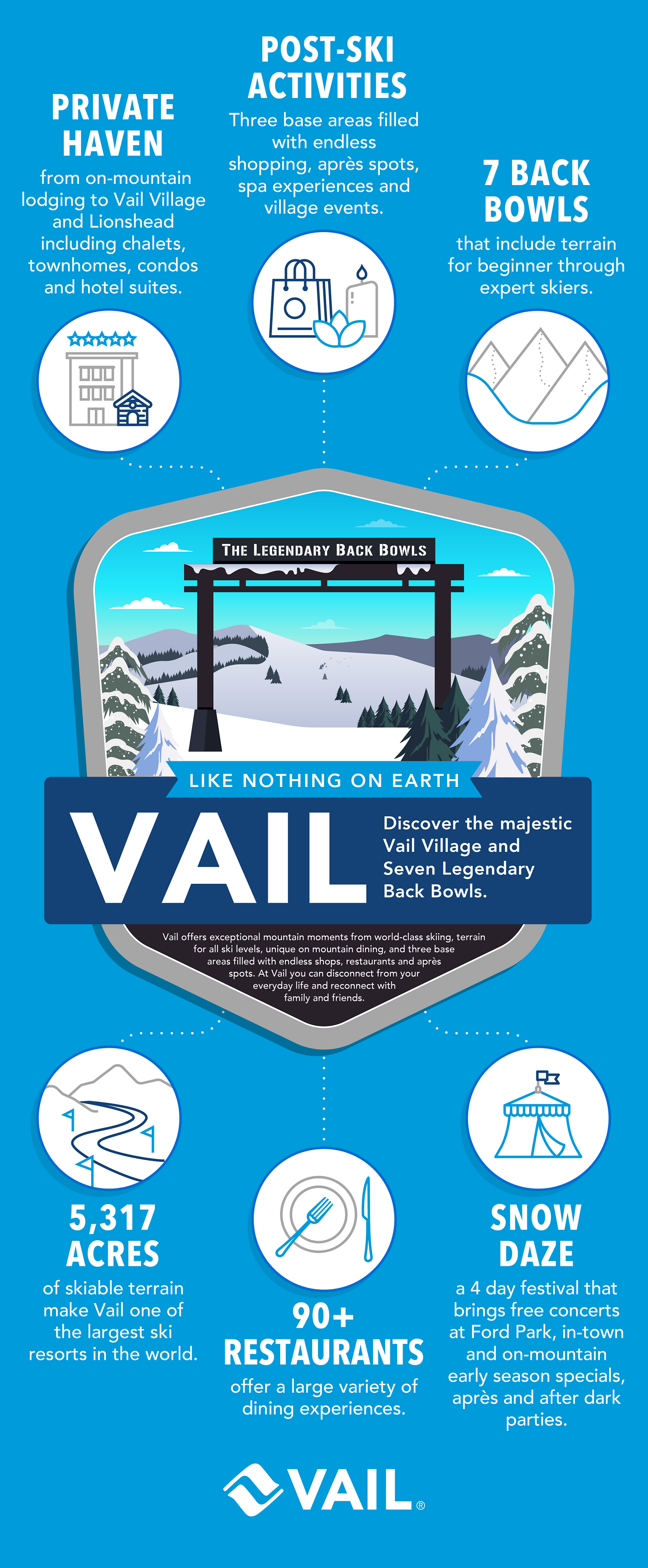 Other Commonly Asked Questions
1. Is affordable housing available in Vail?
Yes! There are a variety of options for affordable housing in the area. The town of Vail offers several rental and purchase opportunities that range from studio apartments to single-family homes.
Additionally, many of the surrounding towns have more reasonably priced real estate than those found within the city limits.
2. What is Colorado Vail like?
Vail is located in Eagle County, Colorado, and is known as one of the most popular ski resorts in North America due to its expansive terrain and high-quality snow conditions.
It has become a top destination for outdoor enthusiasts looking to enjoy activities such as skiing, hiking, biking, fishing, and camping all year round.
In addition to its natural beauty, it also offers an array of cultural attractions including art galleries, museums, and live music venues making it a great place to call home!
3. Where is East Vail located?
East Vail lies just east of Interstate 70 on the north side of Gore Creek Valley at an elevation between 8500-9000 feet above sea level.
This small community boasts some incredible views with access to both Beaver Creek Resort and Arrowhead Ski Area nearby making it ideal for anyone looking for easy access to world-class skiing without having to travel too far away from home!
4. Is moving to vail a good idea?
Whether or not you should move to vail depends on your individual needs and lifestyle preferences but overall this mountain town can be an excellent choice if you're looking for breathtaking scenery combined with plenty of recreational activities right outside your door!
With so much natural beauty around every corner plus ample shopping & dining options along with numerous cultural attractions – living here can truly be an unforgettable experience!
5. What kind of school does vail mountain offer?
Vail Mountain School (VMS) provides students K-12th grade with a rigorous college preparatory education based on experiential learning opportunities throughout their academic career.
From weekly field trips into nature, hands-on science labs, project-based learning initiatives, international student exchange programs, advanced placement courses & much more – students attending this school will gain valuable knowledge while developing critical thinking skills needed in today's ever-changing world!
---
Find the market value of your home for FREE!
More information on The Smits Team
---
If you're considering moving to Vail, Colorado, it's easy to see why. The entire town of Vail is surrounded by the majestic beauty of the Rocky Mountains and serves as a mecca for skiing enthusiasts around the world.

Home to one of North America's largest ski resorts -Vail Ski Resort- Vail has been attracting visitors since its opening in 1962. In addition to offering some incredible snow sports experiences, this alpine paradise also features an array of cultural attractions such as high-end shopping along Gore Creek Drive and vibrant nightlife throughout its village area – making it ideal for all types of travelers alike!
The city itself lies within Eagle County Valley (also known as 'the valley') which is home not only to the famous resort but several other prominent villages too including East Vail Village and West Lionshead Village amongst many others; each providing their own unique charm that greatly contributes towards creating a thriving local community here.

Furthermore, those wishing to educate their children can feel safe knowing renowned institutions like Rock Solid Academy & Youth Center are based here or alternatively get them enrolled at arguably one of America's most prestigious private schools: The illustrious "Vail Mountain School" located on South Frontage Road.
On top of all these great offerings, locals can be sure that there won't be any lack of exciting activities anytime soon due take account new plans announced recently by officials from both municipalities who have worked tirelessly with developers behind larger companies such as; namely "VAIL RESORTS". Who went ahead to create breathtakingly ambitious projects aiming to promote human connection through arts and entertainment recreation over the next decade?