It's no secret that Vail, Colorado is a popular destination for ski enthusiasts, but many people find themselves asking one key question: IS VAIL A PARTY TOWN?
In this blog post, we'll explore Vail's nightlife scene and find out if there's more to this snow-capped paradise than just shredding the slopes. Spoiler alert: there is!
Vail is more than just a ski town; it's a party paradise.
TABLE OF CONTENTS:
Is Vail a party town?
The Ultimate Guide to Nightlife in Vail
FAQs
Ski Hard, Party Harder:
The Truth About Vail's Reputation as a Party Town
---
Vail's Lively Bar Scene: From Dive Bars to High-End Watering Holes
With a wide variety of BARS IN VAIL VILLAGE and BARS IN LIONSHEAD VAIL, there's no shortage of places to unwind after a long day on the mountain.
Whether you're looking for VAIL COCKTAIL BARS, dive bars, or upscale establishments, there's something for everyone in this vibrant town. So, slip off those ski boots and strap on your dancing shoes!
Some of the BEST NIGHT CLUBS IN VAIL and BEST BARS IN VAIL can be found in the bustling VAIL VILLAGE area. With VAIL BARS OPEN LATE, you can dance the night away or simply enjoy a cold beverage with friends.
If you're in the mood for live music, you'll find it at several venues.
MAIN IDEA: Vail's nightlife scene is thriving, with clubs, bars, and live music venues open late.
Is Vail a Party Town?
To answer the burning question: Is Vail a party town?
Absolutely!
This snowy paradise has a lot more to offer than just world-class skiing. With its lively bar scene, unique experiences, and diverse dining options, Vail is a true party town that caters to all tastes and preferences.
---
Have some questions about what it's
really like to

live

in Colorado?
---
Vail Village: The Heart of the Party
Vail Village is where the magic happens. This bustling area is home to some of the best night clubs in Vail and best bars in Vail.
From trendy cocktail bars to rowdy pubs, there's a little something for everyone. As the sun sets, the village transforms into a vibrant playground for partygoers to explore.
Bridge Street Bar: A Local Favorite
Bridge street bar is a must-visit spot when exploring Vail's nightlife. Located in the heart of Vail Village, this popular watering hole offers live music, a lively atmosphere, and a wide selection of drinks to quench your thirst.
Whether you're looking to dance the night away or simply relax with friends, Bridge Street Bar has you covered.
Wine Bar: Sip, Savor, and Socialize
For a more refined experience, Vail's WINE BAR scene offers the perfect setting to unwind after a day on the slopes. Enjoy a curated selection of wines from around the world while soaking in the cozy atmosphere.
Wine bars in Vail are ideal for intimate conversations and making new friends who share your appreciation for the finer things in life.
Vail and Beaver Creek: Double the Fun
Vail and Beaver Creek are two neighboring ski resorts that offer a combined nightlife experience like no other. Both resorts have a unique charm, and together, they create a diverse and vibrant party scene.
With a short drive between the two, you can easily hop from one resort to another, making the most of your time in the Colorado mountains.
Slope-side Shenanigans: Unique Vail Experiences
Vail isn't just about bars and clubs; it's also home to some one-of-a-kind experiences that you won't find anywhere else. Ever been to a ski-in, ski-out bar? Well, now's your chance! Check out some of these unique spots to keep the party going even after you've left the slopes.
Epic Eats: A Foodie's Paradise
With all this partying, you're going to need some fuel. Luckily, Vail is home to an incredible array of restaurants, from casual eats to gourmet dining. Whether you're craving a burger to soothe that après ski hunger or looking for a romantic dinner for two, Vail's got you covered.
MAIN IDEA: Vail's dining scene is just as diverse as its nightlife, offering something for everyone.
---
Are you considering moving to Colorado?
Here's what you should know about The Smits Team:
The top-producing real estate group in all of Colorado for EXP (150+ million in transactions last year alone)
17 full-time agents with a combined wealth of unique knowledge
Cutting-edge marketing strategies, always getting you the best price quickly
Excellent communication & stress-free home buying process

Highly recommended by past clients

and a proven track record of success
We believe the home buying process doesn't have to be hard. Contact us here to find your dream home in Colorado.
---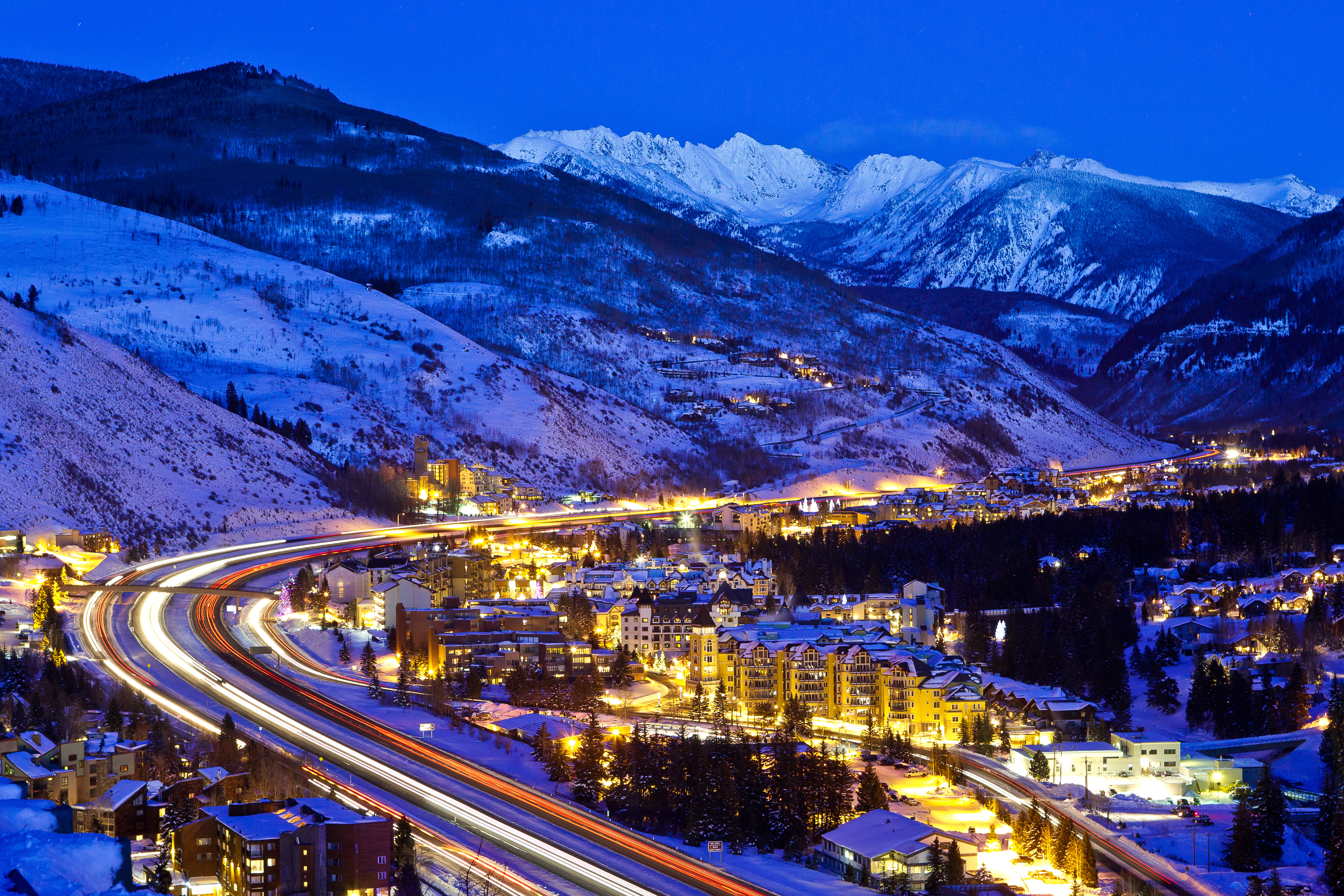 FAQ: Vail Nightlife
What are some of the best Vail nightlife spots for a night out in Vail?
Head to Bridge Street Bar, Remedy Bar, or Shakedown Bar for a fun night out with live music and a great atmosphere.
For a more relaxed evening, try a Wine Bar like Wine Loft in Vail Village, or visit Vail Brewing Company for a taste of local beers.
Where can I enjoy some outdoor seating in Vail?
Try GARFINKEL'S for a large patio overlooking Vail Mountain or Los Amigos for a great view of the slopes.
Solaris Pizza and Vail Square offer plenty of options for outdoor dining, including Blue Cow, Sweet Basil, and Mountain Standard.
What is Apres Ski, and where can I experience it in Vail?
APRES SKI is a French term referring to the social activities that take place after a day of skiing, often involving food, drinks, and relaxation.
Popular après ski spots in Vail include Bully Ranch, The Red Lion, and King's Club, where you can enjoy happy hour deals, live music, and a fun atmosphere.
Are there any fine dining options in Vail?
Vail boasts several fine dining establishments, such as Grouse Mountain Grill, located inside the Grand Hyatt Vail, and SPLASH!, located on the banks of Gore Creek.
Can I find CREATIVE COCKTAILS in Vail?
Many Vail bars offer unique and delicious craft cocktails, such as Fireside Lounge, Slope Room, and the King's Club at the SONNENALP HOTEL.
What are some recommended places for good food and a casual atmosphere?
For a laid-back dining experience with tasty options like crispy chicken sandwiches, try LOADED JOE'S or the WEST VAIL TAP ROOM.
Visiting Vail with kids? Check out BLUE MOOSE PIZZA in Lionshead Village or the ICE RINK at VAIL SQUARE for a family-friendly atmosphere.
Are there any Austrian Beer options in Vail?
Yes, Vail offers a taste of the Austrian Alps with Austrian Beers available at spots like PEPI'S BAR and ALMRESI.
Can I enjoy afternoon happy hour in Vail?
Many vail bars offer afternoon happy hour specials, such as SWEET BASIL and LARKSPUR, where you can enjoy discounted drinks and appetizers before the evening crowd arrives.
Where can I experience a young crowd and fun vibe in Vail?
Head to the BRIDGE STREET or SOLARIS PLAZA areas for a lively party scene with plenty of bars and clubs catering to a younger demographic.
What are some popular spots for live music in Vail?
SHAKEDOWN BAR, REMEDY BAR, and THE KING'S CLUB often host local musicians, creating an energetic atmosphere perfect for a night out.
Where can I find a comfortable lounge and good service in Vail?
The Grand Hyatt Vail and the Sonnenalp Hotel both offer comfortable lounge areas where you can enjoy cocktails and a changing menu of small bites in a luxurious setting.
Are there any unique drink options in Vail?
For a truly memorable experience, try the GORE CREEK IPA at VAIL BREWING COMPANY or indulge in a delicious hot chocolate at the CASUAL SPOT, SWEET BASIL.
MAIN IDEA: Vail offers a diverse range of nightlife options, from lively bars and clubs to laid-back lounges and family-friendly venues.
Conclusion on Vail's Party Scene
In conclusion, the answer to the question, "IS VAIL A PARTY TOWN?" is a resounding "yes!"
With a vast array of BARS, CLUBS, and LIVE MUSIC VENUES, there's no doubt that Vail's nightlife scene is thriving.
Whether you're a ski enthusiast, a party-goer, or just looking for a fun night out, Vail has something to offer everyone.
---
Considering relocating to Colorado?
Meet Colorado's Top Producing EXP Real Estate Group: The Smits Team
(we did over 150 million+ in transactions last year alone…)
See more of the Smits Team's five-star reviews on

Google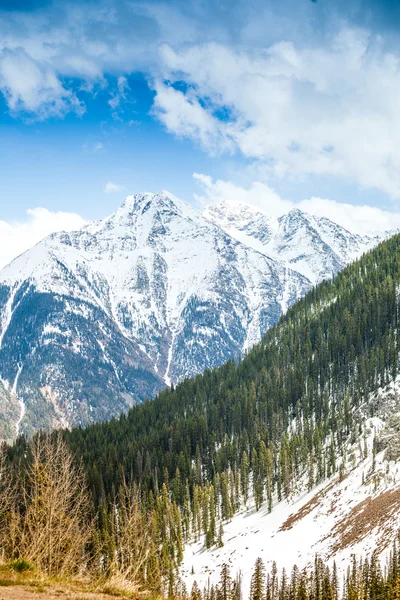 The Smits Team
The mountains of Colorado hold endless possibilities for all who visit. Whether you come for the skiing, rafting, biking or just to admire the incredible beauty, sooner or later you are going to want a place to hang your hat.
Our team of professional agents understand, as we arrived here from all areas of the United States and abroad.
Here at The Smits Team share your passion for the mountains, Summit and Eagle County real estate, and we are excited to make your dream of homeownership a reality.
Try us out… we won't disappoint! — (don't take our word, read our 50+ Five-Star Google reviews)
Have some more questions about what it's
really like to

live

in Colorado?
---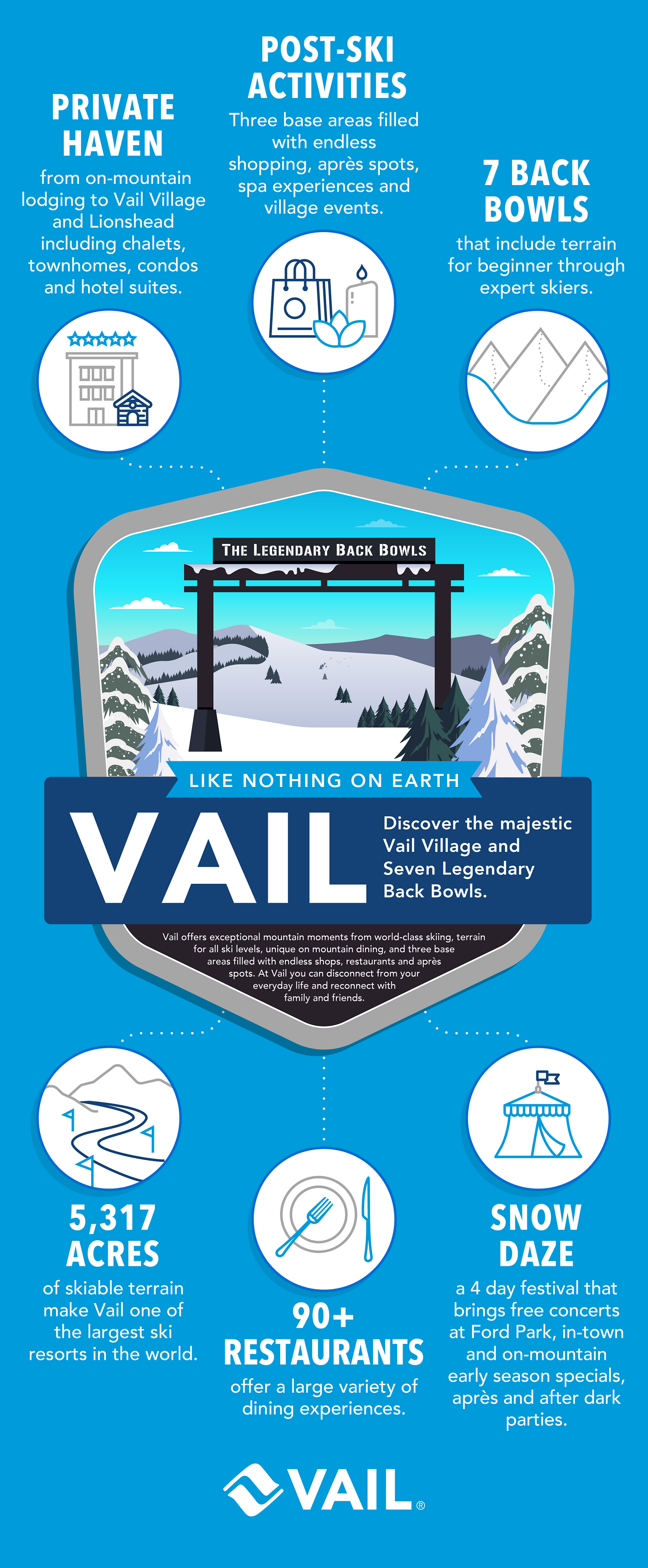 ---
Find the market value of your home for FREE!
More information on The Smits Team
---
Growing Up Skiing in Vail
Vail, Colorado is a world-renowned ski destination that offers an unparalleled skiing experience for all ages. From its breathtaking mountain views to its award-winning resorts and restaurants, Vail has something for everyone.
For kids growing up in Vail, the opportunity to learn how to ski on some of the best slopes in the world is an incredible privilege.
The town of Vail Village provides easy access to both East and West Vail Mountain Schools, which offer top-notch instruction from experienced instructors who can help young skiers develop their skills quickly and safely.
The resort also boasts several terrain parks designed specifically for children, so they can practice tricks without fear of injury or getting lost on the mountain.
Additionally, there are plenty of other activities available such as tubing hills and ice skating rinks that provide hours of entertainment during winter months.
For those looking for a more cultural experience while visiting Vail Valley, there are plenty of great places to explore including Betty Ford Alpine Gardens where visitors can take in stunning displays of wildflowers; Lionshead Village with its unique shops and restaurants; and Solaris Plaza with its outdoor concerts throughout the summer months.
No matter what time of year you visit Vail Valley, there's always something fun going on!
When it comes down to it though nothing beats hitting the slopes at one (or all) four major ski areas:
Beaver Creek Resort (which features over 1,800 acres), Breckenridge Ski Resort (with 2 peaks boasting nearly 3200 acres), Keystone Resort (home to three mountains offering over 3000 acres), or Copper Mountain Resort (featuring 2000+ acres).
With so many options available it's no wonder why kids growing up in Vail have such a love affair with skiing!
No matter if you're just starting out or have been shredding powder since childhood – living life as a kid growing up in a skiing paradise like Vail will leave lasting memories that will last forever!