Chilly winter weather means you're likely spending lots of time indoors. And we hope you're staying cozy (perhaps by your wood-burning stove).
But once you shake off that long winter's nap, you might want to tackle a few projects around the house.
And while it could be tough to get excited about adding chores to your to-do list, these aren't the same tedious tasks you've been avoiding since last summer.
Each project on this list is not only incredibly doable—but pretty darn satisfying, too. So, here are six of our favorite cold-weather DIY projects that will upgrade your home's look and feel during this hygge season.
1. Reupholster small furniture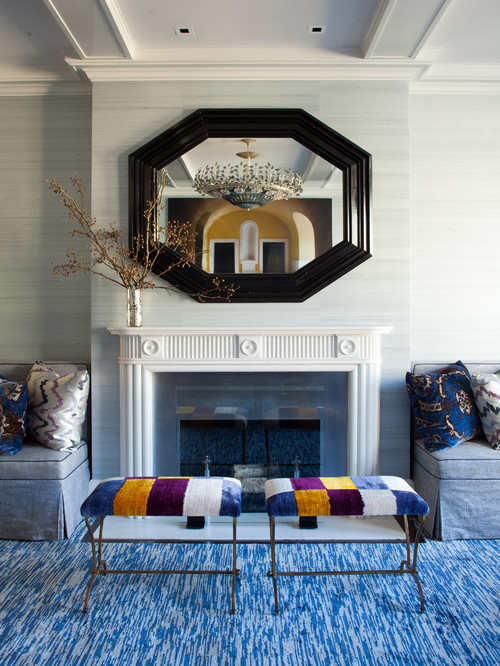 One easy and rewarding project to dig into on a wintry afternoon? Reupholstering small, worn-down furniture. We're talking about those high-mileage items—ottomans, chair cushions, and even that well-loved bench in your entryway.
"Reupholstering is a great way to give new life to a piece you already own," says Vicki Liston of On the Fly DIY. "Reupholstering a couch is a big job and can result in your entire living room looking disheveled until you finish. But tackling a smaller piece of furniture can be accomplished quickly and builds confidence for bigger projects."
Learn how to swap out tired upholstery with this easy tutorial.
2. Create an accent wall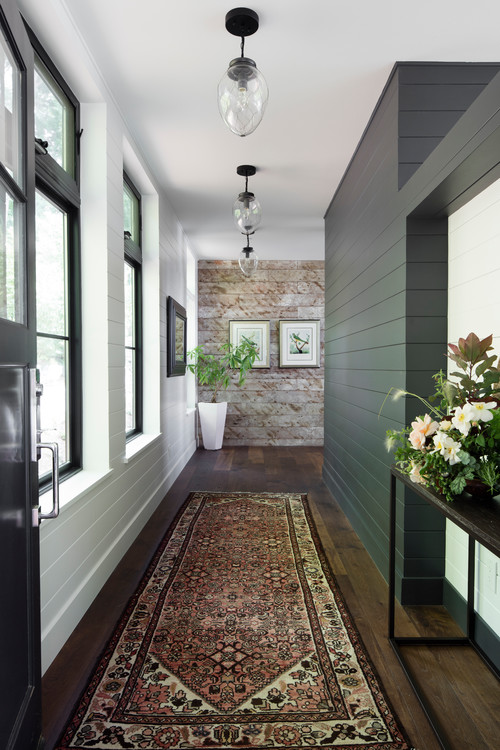 Sick of staring at the same ho-hum walls in your favorite room? Then change the view.
"Adding an accent wall through paint or wallpaper gives your room a focal point," says DIY blogger Erin DeCarlo, of Pattern & Paste. "It's also a great way to showcase your personality through the color or pattern you use."
If wallpapering and bright colors aren't your thing, you might consider adding a modern wood accent wall.
3. Decorate for the shoulder season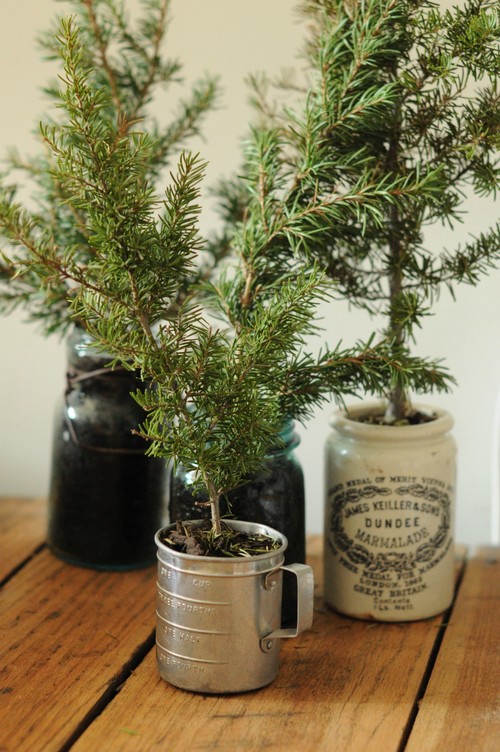 You don't have to ditch the winter decor just because the holidays are over. Now is a great time to refresh everything, and Liston knows the perfect place to find free organic home decor.
"After the holiday decorations come down, I always think, 'Now what?'" she says. "I can't jump right into spring decorations, and I miss the cheeriness that holiday decor brings to my home. So I take a walk with my dog, and we gather some natural items to spruce things up. Because if you can't beat winter, you might as well embrace it!"
Look for pine cones, evergreen sprigs, and even tumbleweeds. (Yes, really.) You can add these items to tabletops and large bowls, or create a wreath.
4. Refresh your hardware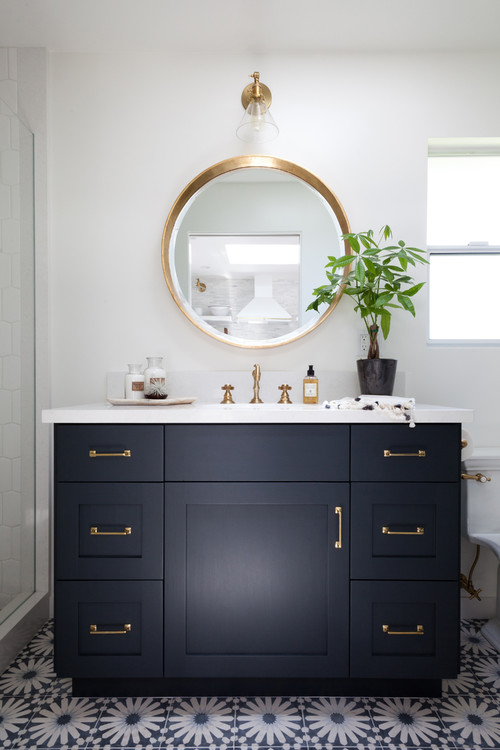 Does the kitchen or bathroom need a little TLC, but you're not quite ready to fork over the big bucks for a full renovation? Perk up your space by simply updating the hardware on cabinets, drawers, and doors.
"Hardware refreshes can be accomplished either by purchasing new or by spray-painting what you have," says Liston. "If you go the spray-paint route, I recommend high-quality paint from a reputable brand. My favorite pick is Rust-Oleum 2X Paint and Primer."
Liston says this product holds up even on heavy-use hardware, such as doorknobs.
5. Clean those fan blades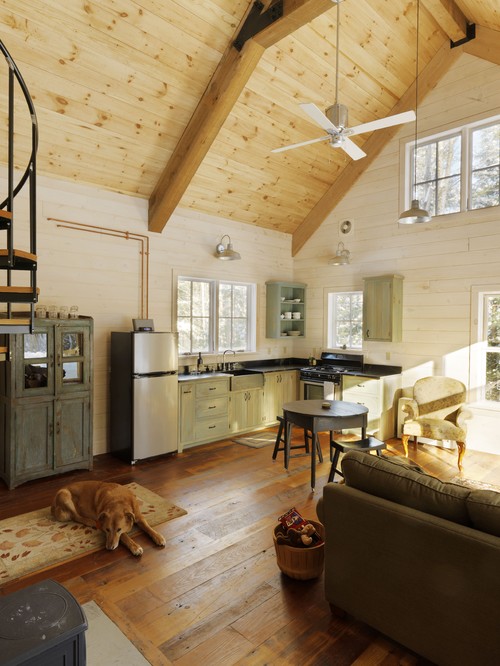 We all have areas in our homes that prompt us to look away. One easy spot to ignore is the dusty blades of a ceiling fan.
"Deep cleaning things like fan blades is very satisfying," says DeCarlo. "These are the kinds of projects you don't tackle often; and while you may not notice the impact immediately, it can have a big overall change in your quality of life."
Our favorite fan-blade cleaning hack? Grab an old pillowcase, and wrap it around each blade. This not only cleans the blade, but it also prevents icky dust clumps from landing on the carpet.
6. Rearrange your furniture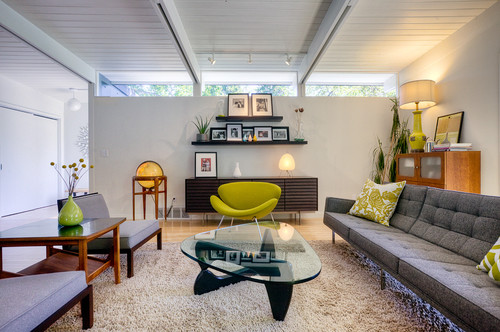 Have you always wanted to see what your living room might look like with the couch in a different corner? Or with a wall-mounted TV? Winter is the perfect season to shuffle your setup. After all, you'll have a lot of time indoors to review your handiwork.
"Rearranging and streamlining your furniture is a low- to no-cost project," says Liston. "I like to start by completely emptying the room and deep cleaning, so I have a completely clear palette. Then I sit in the empty space and consider how I want the room set up—and if there are furniture items in other parts of the house that may work there."
To accomplish your perfect furniture arrangement, Liston recommends swapping out easily interchangeable pieces. For example, try a bedside table in the living room.
The post Stuck Inside? 6 Easy Winter DIY Projects To Spruce Up Your Space appeared first on Real Estate News & Insights | realtor.com®.