Summit County, Colorado, is a stunning and vibrant area nestled in the heart of the Rocky Mountains.
Home to breathtaking landscapes, world-class skiing, and charming towns like Frisco, Breckenridge, and Keystone, it has become a sought-after destination for living, working, and visiting.
In this comprehensive blog post, we'll answer common questions about Summit County, diving into its history, community, and unique features that make it stand out.
TABLE OF CONTENTS:
Summit County Q&A:
Everything You Need to Know About This Colorado Gem
---
Where is Summit County?
Summit County is situated in the western United States, specifically in Colorado. It is nestled in the central Rocky Mountains and encompasses the Continental Divide and the Blue River, creating a picturesque and awe-inspiring landscape.
A Glimpse into Summit County's Rich History
The history of Summit County dates back to the 1800s, during the Gold Rush era. The area attracted prospectors seeking fortune, eventually leading to the establishment of the towns we know today.
The age-old spirit of exploration and discovery can still be felt throughout the county.
Exploring Summit County's Charming Towns
Summit County is home to several picturesque towns, each offering unique experiences and attractions. Keystone, Breckenridge, and Frisco stand out as popular destinations for visitors and residents alike.
Keystone: A Family-Friendly Ski Resort Town
Keystone, a ski resort town in Summit County, is known for its family-friendly atmosphere and excellent ski slopes. With year-round activities and easy access to nearby amenities, it's a top destination for winter sports enthusiasts and vacationers.
MAIN IDEA: Keystone is a family-friendly ski resort town in Summit County, offering year-round activities and attractions.
Breckenridge: Blending History and Adventure
Breckenridge is another remarkable town in Summit County, offering a rich history and a vibrant Main Street. As a Gold Rush-era town, it draws history buffs and outdoor adventurers alike with its unique blend of past and present.
MAIN IDEA: Breckenridge is a historic town in Summit County, blending its Gold Rush past with modern adventure opportunities.
Frisco: The Quintessential Mountain Town
Frisco, part of Summit County, is a charming mountain town that provides easy access to skiing, hiking, and fishing. Its quaint atmosphere and range of outdoor activities make it a popular destination for families and nature lovers.
MAIN IDEA: Frisco, a quintessential mountain town in Summit County, offers a range of outdoor activities for families and nature enthusiasts.
---
Have some questions about what it's
really like to

live

in Colorado?
---
The Community of Summit County
The Summit County community is diverse, welcoming, and committed to providing a high quality of life for its residents. Access to municipal services, a strong sense of unity, and a focus on supporting local businesses contribute to the overall well-being of the area.
What percentage of Summit County is Mormon?
While Summit County is not predominantly Mormon, a small percentage of the population practices the faith. This diversity in religious backgrounds adds to the area's rich cultural tapestry and inclusive atmosphere.
MAIN IDEA: A small percentage of Summit County residents are Mormon, contributing to the area's diverse and inclusive community.
Summit County Council and Municipal Services
The Summit County Council plays a crucial role in shaping the community's future. Members work together to ensure access to essential municipal services, such as water, public safety, and education. Their vision is to make Summit County the best place to live, work, and visit.
Wildlife in Summit County: Encountering the Locals
Summit County is home to a variety of wildlife species, including moose, which are native to the area. It is essential for residents and visitors to be aware of the local wildlife and take precautions to protect themselves and the environment.
Are there bears in Summit County Colorado?
Yes, black bears are native to Summit County. While bear sightings are relatively rare, residents and visitors should follow safety guidelines to protect themselves, their property, and the bears.
MAIN IDEA: Black bears are native to Summit County, and it is crucial to follow safety guidelines to protect both humans and wildlife.
Are you considering moving to Colorado?
Here's what you should know about The Smits Team:
The top-producing real estate group in all of Colorado for EXP (150+ million in transactions last year alone)
17 full-time agents with a combined wealth of unique knowledge
Cutting-edge marketing strategies, always getting you the best price quickly
Excellent communication & stress-free home buying process

Highly recommended by past clients

and a proven track record of success
We believe the home buying process doesn't have to be hard. Contact us here to find your dream home in Colorado.
Protecting Summit County's Natural Environment
Summit County takes pride in preserving its natural environment for future generations. Local organizations and residents work together to protect land, water, and wildlife, ensuring the region remains a haven for outdoor enthusiasts and nature lovers.
What is Summit County Colorado Known For?
Summit County is renowned for its stunning landscapes, world-class skiing, and vibrant towns. Its rich history, diverse community, and commitment to preservation make it an ideal place to live, work, and visit.
CONCLUSION
Summit County, Colorado, offers an unparalleled experience for those seeking an idyllic mountain lifestyle.
With its picturesque towns of Frisco, Breckenridge, and Keystone, as well as its stunning natural beauty, world-class skiing, and vibrant community, it's no wonder Summit County has become a popular destination.
Whether you're interested in outdoor adventures, delving into the area's rich history, or simply enjoying the captivating scenery, Summit County has something for everyone.
So why not plan your next visit or consider making this enchanting Colorado county your new home?
---
Considering relocating to Colorado?
Meet Colorado's Top Producing EXP Real Estate Group: The Smits Team
(we did over 150 million+ in transactions last year alone…)
See more of the Smits Team's five-star reviews on

Google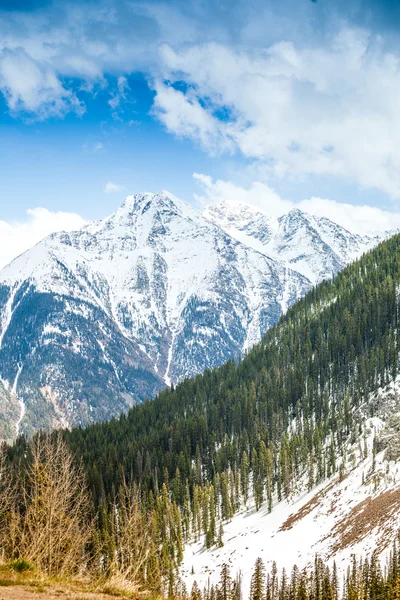 The Smits Team
The mountains of Colorado hold endless possibilities for all who visit. Whether you come for the skiing, rafting, biking or just to admire the incredible beauty, sooner or later you are going to want a place to hang your hat.
Our team of professional agents understand, as we arrived here from all areas of the United States and abroad.
Here at The Smits Team share your passion for the mountains, Summit and Eagle County real estate, and we are excited to make your dream of homeownership a reality.
Try us out… we won't disappoint! — (don't take our word, read our 50+ Five-Star Google reviews)
Have some more questions about what it's
really like to

live

in Colorado?
---
---
Find the market value of your home for FREE!
More information on The Smits Team
---