Are you considering relocating to Frisco, Colorado? This post will provide insight into the job market in Frisco CO.
With an impressive median household income of $80,408 and a low unemployment rate of 4%, Frisco is certainly a promising location for job seekers.
This post will investigate minimum wage, the range of jobs available, and cost-of-living in Frisco to help you make an educated decision about relocating there. Whether you're looking for full-time or part-time work – let's dive deeper into what the job market looks like in Frisco.
Table of Contents:
The Frisco Colorado Job Market (2023)
---
What is the Minimum Wage in Frisco Colorado?
Frisco, Colorado's minimum wage is $13.65 per hour, equaling the state-mandated rate since 2023's start date. This rate has been in effect since January 1st of 2023 and applies to all employers regardless of size or industry.
For those considering relocating to Frisco, understanding the job market and cost of living are essential factors when making a decision. The job market in Frisco is strong with many large companies such as Vail Resorts and Sandy Springs Resort providing employment opportunities for year-round employees.
Additionally, Summit County offers plenty of ski resorts that provide seasonal work for people looking for extra income during winter months.
Frisco Unemployment Rate:
Unemployment rates in Frisco remain low at 2%, providing a plethora of job opportunities compared to other cities in Colorado and neighboring states such as Wyoming and Utah, where the influx of people seeking better economic prospects has led to intense competition.
Finally, it is important to note that while wages may not seem high enough initially, especially when comparing them against larger cities down south like Denver or Boulder, they do go far enough here given how much cheaper everything else tends to be relative to those places. Do not let the sticker shock fool you; life can still be comfortable even on a budget.
Key Takeaway: Frisco, Colorado boasts a strong job market with plenty of employment opportunities and an unemployment rate of 2%. The current minimum wage is $13.65 per hour, which goes far given the lower cost of living compared to cities down south like Denver or Boulder. All in all, Frisco offers great economic prospects for those looking to relocate.
---
Have some questions about what it's
really like to

live

in Colorado?
---
What is the Job Market like in Frisco, CO?
Located in the majestic Rocky Mountains, Frisco, Colorado is an ideal place to work and live due to its picturesque views of ski resorts and mountain towns. Tucked away in the Rocky Mountains, Frisco is a picturesque town with breathtaking vistas of ski resorts and mountain villages. The job market in Frisco is vibrant, offering many opportunities for year-round employees.
According to the Colorado Department of Labor & Employment, Summit County has seen an increase in employment over the past few years due to large companies such as Vail Resorts and Sandy Springs Investment Company moving into the area.
The labor shortage has created competitive wages that are well above minimum wage requirements set by state law. In fact, those living in Frisco can expect an average annual salary of $50k or more depending on experience level and position type. Despite the expensive cost of living, Frisco still offers reasonable housing for those employed full-time who wish to reside in the city.
The healthcare industry is one sector that's seeing strong growth across North Texas including Summit County where it accounts for nearly 10% of all jobs available here according to recent labor statistics from CDLE (Colorado Department of Labor & Employment). This means there are plenty of opportunities for qualified medical professionals looking for work here too.
Frisco offers a great job landscape for those willing to strive, providing ample opportunity. It has a small-town atmosphere combined with big-city amenities which makes it an ideal choice for those looking for something different than what they would find down south near Dallas or Houston.
The job market in Frisco is a great place to look for employment opportunities. Frisco, CO offers a variety of employment opportunities for those seeking to move or change careers. Now let's delve into the kinds of occupations that can be found in this bustling metropolis.
Types of jobs in Frisco Colorado?
Frisco, Colorado is an ideal location for those seeking gainful employment and a pleasant living environment. The job market in the area is booming with opportunities for those looking for employment. Entry-level to executive roles are readily accessible in the area, giving job seekers a wide range of possibilities. Whether you're an experienced professional or just starting out, Frisco has something for everyone.
The most common type of job in Frisco is retail and hospitality-related occupations such as restaurant servers, hotel staff, sales associates, and customer service representatives. Tourism-based occupations, including tour guides, ski instructors, and resort employees, are available in Frisco. For those interested in technology-related fields there are plenty of software engineering jobs at local companies like Google or Microsoft as well as other tech startups located around town.
Healthcare and medical job Opportunities.
For those interested in such a position, At the University Medical Center of Northern Colorado (UMCNC), one can find medical research and physician assistant roles. Avista Adventist Hospital is a great spot for hospital administration jobs or medical laboratory technicians, and Longmont United Hospital has openings for certified coders.
Poudre Valley Health System employs nurses while Centura Health Physician Group seeks registered nurses. St Anthony North Health Campus needs certified nurse midwives to fill positions, and Boulder Community Health looks to hire nutritionists and dietitians.
Kaiser Permanente searches for mental health counselors, and Swedish Medical Center hires physical therapists. In other words, this city provides an array of employment options that are sure to suit any individual's skill set.
Specialized Job Opportunities.
From banking specialists at Wells Fargo Bank, financial advisors and analysts at JP Morgan Chase & Co, engineers at Woodward Inc, wind turbine technicians at Vestas Wind Systems, project managers and superintendents for Mortenson Construction Company, and civil engineers for Kiewit Corporation, professors and teaching assistants for the University of Northern Colorado, firefighters and range conservationists with the US Forest Service – no matter what your skill set is, there's something out there just waiting for you.
Don't be afraid to demonstrate your capabilities and make the most of all that you have to offer.
Frisco offers appealing incentives for those seeking a career transition or wishing to establish their own ventures, such as low taxation, favorable regulations, access to venture capital investments, an accomplished labor force and excellent infrastructure. All these factors make it easier than ever before to pursue your dreams in Frisco.
Key Takeaway: As an advanced-level professional, you can find a variety of opportunities in Frisco ranging from retail and hospitality to technology-related fields. There are also specialized career paths available such as medical research, engineering jobs, or teaching positions at the University of Northern Colorado. With its low taxes, friendly regulations, and access to venture capital funds it's never been easier for you to pursue your dreams here.
---
Are you considering moving to Colorado?
Here's what you should know about The Smits Team:
The top-producing real estate group in all of Colorado for EXP (150+ million in transactions last year alone)
17 full-time agents with a combined wealth of unique knowledge
Cutting-edge marketing strategies, always getting you the best price quickly
Excellent communication & stress-free home buying process

Highly recommended by past clients

and a proven track record of success
We believe the home buying process doesn't have to be hard. Contact us here to find your dream home in Colorado.
---
What is the Cost of Living in Frisco, Colorado?
Frisco, Colorado is a beautiful place to live and work with plenty of job opportunities. The cost of residing in Frisco is somewhat greater than the average for the nation, yet still far lower than many other mountain towns.
The CDLE reported that the typical yearly earnings in Summit County average around $45,000. The wage level is adequate to cover the fundamentals, like housing costs, food, and transportation without being too costly.
The job market in Frisco is strong due to its proximity to larger cities like Denver and Boulder. There are many large companies that employ year-round employees here including Vail Resorts, Sandy Springs Resort & Spa, and more. Additionally, there are numerous smaller businesses that offer employment opportunities throughout the area as well as ski resorts that attract seasonal workers from all over North Texas during winter months.
Jobseekers in the medical field who are seeking a well-paying position can be sure to find plenty of options in Frisco.
Although housing options may be on the pricier side due to their proximity to desirable amenities and popular tourist spots, diligent research will uncover some more affordable alternatives. Furthermore, Frisco's proximity to other major urban areas like Denver and Boulder makes it a desirable location for job seekers looking to make a transition.
Due to its small-town population size, Frisco CO has faced labor shortage issues at times. In spite of the difficulties posed by a lack of personnel, employers in Frisco CO have been able to find solutions by utilizing resources from the Colorado Department of Labor & Employment (CDLE), such as apprenticeship schemes that can swiftly provide them with suitable candidates for their job openings.
Overall, despite having a slightly higher cost of living compared with other parts of Colorado, Frisco remains an attractive destination for those seeking a great quality life experience with plenty of job growth potential. This is due to its location close to major cities coupled with access to amazing outdoor activities found throughout the region.
Key Takeaway: Frisco, CO offers an enticing job market and affordable living expenses – making it a great spot to reside and make a career. Despite occasional labor shortages, employers have been able to bridge these gaps through apprenticeship programs offered by the CDLE. All in all, Frisco offers a great quality life experience with plenty of employment opportunities for those looking for adventure.
Conclusion
In conclusion, Frisco Colorado is a great place to live and work. The minimum wage in the city is slightly higher than the national average and there are plenty of job opportunities available for those looking for employment. There are jobs ranging from hospitality to technology-based industries, making it easy to find something that suits your skill set.
Furthermore, Frisco's cost of living is quite reasonable when compared to other cities in the United States, so you can stretch your budget further on rent or mortgage payments. All things considered, if you're looking at relocating somewhere with an excellent job market like Frisco CO then this could be just what you need.
---
Considering relocating to Colorado?
Meet Colorado's Top Producing EXP Real Estate Group: The Smits Team
(we did over 150 million+ in transactions last year alone…)
See more of the Smits Team's five-star reviews on

Google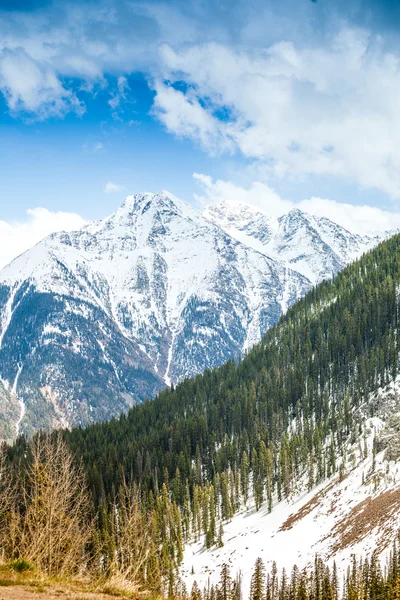 The Smits Team
The mountains of Colorado hold endless possibilities for all who visit. Whether you come for the skiing, rafting, biking or just to admire the incredible beauty, sooner or later you are going to want a place to hang your hat.
Our team of professional agents understand, as we arrived here from all areas of the United States and abroad.
Here at The Smits Team share your passion for the mountains, Summit and Eagle County real estate, and we are excited to make your dream of homeownership a reality.
Try us out… we won't disappoint! — (don't take our word, read our 50+ Five-Star Google reviews)
Have some more questions about what it's
really like to

live

in Colorado?
---
FAQ
Q: Is Frisco a beautiful place to live?
A: Absolutely! With its stunning mountain views, small-town charm, and close proximity to major ski resorts, it's no wonder why so many people are drawn to this picturesque Colorado town.
Q: What is the minimum wage in Colorado?
A: The current minimum wage in Colorado is $13.65 an hour! This rate applies as of 2023
Q: How has the healthcare industry been affected by job growth in Frisco?
A: The healthcare industry has seen significant job growth over the past few years due to an increase in demand from both locals and tourists alike. In fact, there have been numerous new medical facilities built throughout Summit County that cater specifically to residents of Frisco and other nearby towns.
As such, those looking for work within this sector should find plenty of opportunities available here.
Q: Is living in Frisco expensive?
A: While it certainly isn't cheap compared to other parts of the state (or country), living costs are still relatively low when compared to similar areas like Vail or Aspen – two popular tourist destinations located just a short drive away from Frisco itself.
Furthermore, most goods and services can be found at reasonable prices thanks largely to competition between local businesses vying for customers' attention on any given day or night out on Main Street!
Q: Are there enough people working in Frisco?
A: Yes – despite being a small town with limited resources at its disposal, employment numbers remain high across all sectors due mainly to an influx of seasonal workers who come here during peak tourism months (typically June through August).
Q: What kind of labor shortage exists within the area?
A: Despite having ample amounts of qualified personnel already employed throughout various industries around town, certain positions can sometimes become difficult to fill due to lack of availability. This tends to be especially true amongst lower-skilled roles where individuals may not possess the necessary qualifications needed to succeed particular role.
---
Find the market value of your home for FREE!
More information on The Smits Team
---