The crime rate in Frisco, Colorado is an important factor to consider when relocating.
If you're seeking a tranquil environment to bring up your family or an energetic metropolis with numerous amusement options, the protection and security of your new home should be foremost on your mind.
But what exactly is the crime rate in Frisco? Is it safe enough to make this mountain town your next destination?
We'll explore these questions and more as we dive into the details surrounding the crime in Frisco, Colorado.
Table of Contents:
The Truth About Crime in Frisco, CO
---
What is the Crime Rate in Frisco Colorado?
Frisco, Colorado is a small mountain town located in Summit County. Frisco is renowned for its ski resorts and other outdoor recreational opportunities, with a population of around 3,000 people.
Crime levels in Frisco are lower than the average for the country. The FBI's UCR revealed only 8 acts of violence so far in 2023, a rate of 2.7 occurrences per 1K inhabitants – significantly below the national norm of 4.5 incidents/1K individuals.
The Frisco Police Department strives to ensure the safety of its citizens through proactive tactics, like regular patrols and engaging with locals via neighborhood watch groups and outreach activities.
In addition to these efforts, they have implemented innovative technology such as automated license plate readers that allow officers to quickly identify stolen vehicles or persons wanted on warrants within seconds of driving past them on patrol routes.
Compared to other cities and towns in the US, Frisco, Colorado has a low crime rate. Let's now investigate if Frisco, CO is actually a safe place to inhabit.
Key Takeaway: Frisco, Colorado is a tranquil mountain community with an impressive record of public safety; the local law enforcement agency is dedicated to preserving security through proactive methods like continual monitoring and outreach activities. In addition, they have implemented cutting-edge technology that allows officers to quickly identify stolen vehicles or persons wanted on warrants within seconds of driving past them.
Is Frisco, CO a safe place to live?
Frisco, CO is a secure location to inhabit. The national average for violent crimes per 100,000 people is 386.2; Frisco's rate is significantly lower at just 122.1. In Frisco, the probability of experiencing a violent crime is much less than the national standard.
The police department's proactive measures, such as neighborhood watch programs and educational outreach initiatives, have been instrumental in maintaining Frisco's low crime rate. The Frisco Police Department has implemented tech-based solutions, like an automated license plate reader system and a mobile command center, to efficiently respond to any risks or illegal behavior in the area.
If you're considering relocating your family or business operations to Frisco then rest assured knowing that this community offers some of the safest living conditions available anywhere throughout Colorado state.
Overall, Frisco is considered a safe place to live and offers its residents many amenities. Despite this, it's important to understand that crime can occur anywhere and research should be done into the crime rate of any area before relocating there.
---
Have some questions about what it's
really like to

live

in Colorado?
---
Are the Cities Around Frisco Safe?
The question of safety in the surrounding cities is a common one when considering any new area, and this is especially true for those looking to buy a home in Colorado. Fortunately, there are many cities around Frisco that offer excellent safety ratings and low crime rates.
Breckenridge:
This small mountain town has long been known as one of the safest places to live in Colorado. With its quaint downtown area and picturesque views, Breckenridge offers residents peace of mind with its low crime rate. In fact, it's often referred to as "the little city with big security."
Silverthorne:
Silverthorne is located just south of Breckenridge and also boasts impressive safety ratings. The local police department works hard to ensure that all citizens feel safe in their homes and on the streets by providing regular patrols throughout town.
As an added bonus, Silverthorne has plenty of outdoor activities like hiking trails and ski resorts nearby which can help keep people busy during their free time instead of engaging in criminal activity.
Dillon:
Just west of Silverthorne lies Dillon, another great option for those seeking a safe place to call home near Frisco. Dillon offers numerous recreational opportunities such as fishing at Lake Dillon or skiing at Keystone Resort while still maintaining a very low crime rate overall due to its strict law enforcement policies combined with active community involvement programs designed to deter criminal behavior before it starts.
Keystone:
Located east of Breckenridge sits Keystone – another top-notch destination for families who want peace of mind without sacrificing access to fun activities like skiing or snowboarding down world-class slopes!
The local police force here takes pride in keeping everyone safe by responding quickly when needed but also taking proactive measures such as neighborhood watch programs that encourage residents to get involved with helping protect each other from potential harm or danger before it happens.
Overall, these four towns have consistently maintained high levels of safety over the years so if you're looking for a secure place close enough yet far enough away from Frisco then these should definitely be on your list!
Whether you're searching for your dream home or simply need somewhere peaceful where you can relax after work each day – rest assured knowing that these communities provide both protection AND pleasure!
Where is the lowest crime rate in Colorado?
Colorado boasts magnificent mountain vistas, exciting outdoor pursuits, and an enviable safety record. In Colorado, violent crime is notably rare compared to other states. But where exactly are these low-crime areas? Frisco is a great choice for anyone looking to reside in a secure locale within Colorado.
Frisco has been rated as having one of the lowest crime rates in all of Colorado according to Neighborhood Scout's 2023 analysis. Residents of Frisco have a significantly lower probability of being affected by either property or violent crimes than people in other parts of Colorado.
Frisco offers many desirable features that make it an attractive option for home buyers, such as its safety from criminal activity and various amenities like restaurants, shops, recreational activities and proximity to Denver. The town features some great restaurants and shops along Main Street as well as numerous recreational opportunities including hiking trails and ski resorts nearby.
It's also conveniently located near Denver which makes commuting easy if you need access to big city life without actually living there full-time.
Overall, Frisco is an ideal location for anyone seeking a peaceful atmosphere with minimal risk from criminal activity while still enjoying close proximity to larger cities like Denver when desired. With its low crime rate and abundance of amenities both inside and outside town limits, it's no wonder why so many people choose this charming little mountain town as their next home sweet home.
---
Are you considering moving to Colorado?
Here's what you should know about The Smits Team:
The top-producing real estate group in all of Colorado for EXP (150+ million in transactions last year alone)
17 full-time agents with a combined wealth of unique knowledge
Cutting-edge marketing strategies, always getting you the best price quickly
Excellent communication & stress-free home buying process

Highly recommended by past clients

and a proven track record of success
We believe the home buying process doesn't have to be hard. Contact us here to find your dream home in Colorado.
---
Conclusion on Crime in Frisco, Colorado
Overall, Frisco Colorado can be deemed a secure environment to reside in, compared to other towns and cities across the state. Despite some areas having more criminal activity than others, on the whole Frisco Colorado is a secure place to reside.
Before relocating to a new area, it is essential for individuals to do their due diligence in order to make an informed decision about the safety and security of their potential home. By researching thoroughly, individuals can ensure they make an educated decision when selecting their next home by evaluating the safety and security of the locality.
---
Considering relocating to Colorado?
Meet Colorado's Top Producing EXP Real Estate Group: The Smits Team
(we did over 150 million+ in transactions last year alone…)
See more of the Smits Team's five-star reviews on

Google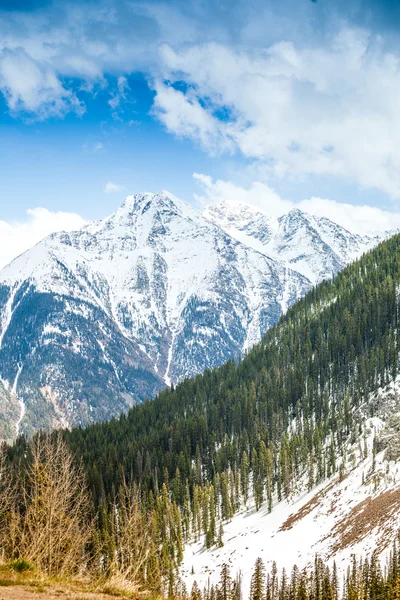 The Smits Team
The mountains of Colorado hold endless possibilities for all who visit. Whether you come for the skiing, rafting, biking or just to admire the incredible beauty, sooner or later you are going to want a place to hang your hat.
Our team of professional agents understand, as we arrived here from all areas of the United States and abroad.
Here at The Smits Team share your passion for the mountains, Summit and Eagle County real estate, and we are excited to make your dream of homeownership a reality.
Try us out… we won't disappoint! — (don't take our word, read our 50+ Five-Star Google reviews)
Have some more questions about what it's
really like to

live

in Colorado?
---
FAQ
Q: What is the rate of aggravated assaults in Frisco, CO?
A: According to the most recent statistics from the Colorado Bureau of Investigation, there were 3 reported cases of aggravated assault in Frisco, CO in 2022.
This number is significantly lower than the national rate for aggravated assaults which was 279 per 100,000 people that same year.
Q: How does Frisco's crime rate compare to other cities?
A: The overall crime rate in Frisco is below average when compared to other cities across Colorado and throughout the United States.
In fact, according to NeighborhoodScout's analysis of FBI data, Frisco has a total crime index score that is nearly 50% lower than both state and national averages.
Q: Are violent crimes common in Frisco?
A: Violent crimes are relatively rare occurrences within city limits; however they do occur occasionally.
In 2022 there were only 5 reported incidents involving violent crimes such as murder or rape within city limits. These numbers are far below both state and national averages for violent crimes making it one of the safest places to live in Colorado.
---
Find the market value of your home for FREE!
More information on The Smits Team
---