Are you considering relocating to Frisco, Colorado? If so, the question "Should I move to Frisco CO?" is likely on your mind.
To make an informed decision, we'll delve into the cost of living in Frisco and explore nearby towns to evaluate if it's a good fit for you.
We'll investigate all elements of life in Frisco, from expenses to adjacent towns, so you can make a knowledgeable choice about whether or not it's suitable for you. With quality education options and a vibrant community culture, could moving to Frisco be just what you need? Let's find out!
Table of Contents:
The Truth About Moving to Frisco, Colorado
---
Why Should I Move to Frisco?
Frisco, Colorado is a picturesque mountain town nestled in the heart of Summit County. With its breathtaking views and endless outdoor activities, it's no wonder why so many people are choosing to call Frisco home.
From skiing and snowboarding to hiking and biking, there's something for everyone in this charming mountain town.
In the following sections, we're going to go in-depth into all the many wonderful things that Frisco has to offer.
Frisco, Co is a Nature Lover's Paradise.
Nestled in the Rocky Mountains of Colorado, Frisco offers an abundance of outdoor activities and scenery that will take your breath away. Whether you're looking for a leisurely stroll through the woods or an adrenaline-filled adventure, Frisco has something to offer everyone.
Hiking: With over 30 miles of trails ranging from easy to difficult, there's something for every hiker in Frisco. Enjoy stunning views as you traverse through forests and meadows filled with wildflowers and wildlife. For those seeking more challenging terrain, try tackling one of the many 14ers (peaks over 14000 feet) located nearby!
Mountain Biking: With its diverse landscape and breathtaking views, it's no wonder why mountain biking is so popular in Frisco. From beginner-friendly paths to expert single-track trails – there's something for everyone here! Plus with plenty of bike shops around town offering rentals and repairs – you can hit the trails without having to bring your own gear along!
Water Activities: If water sports are more your speed then look no further than Lake Dillon Reservoir just outside of town! Here you can find kayaking, stand-up paddle boarding (SUP), fishing, sailing, and even scuba diving opportunities all within minutes from downtown Frisco!
And if that wasn't enough – be sure to check out some of the other local lakes like Green Mountain Reservoir or Williams Fork Reservoir which also offer great water sports options too!
Camping & RV Parks: When it comes time to rest after a long day exploring outdoors – there are plenty of camping spots available near Frisco as well as several RV parks located throughout Summit County too! So whether you prefer roughing it under the stars or bringing all the comforts from home – you'll have no problem finding a place to stay while visiting this beautiful area!
---
Have some questions about what it's
really like to

live

in Colorado?
---
Downtown Frisco is Bustling With Life and Activity
Downtown Frisco is a vibrant and bustling community that offers something for everyone. From the lively nightlife to the diverse shopping options, there's always something going on in this Colorado town.
Entertainment: With its many bars, restaurants, and music venues, Downtown Frisco is an entertainment hub. Whether you're looking for a place to grab dinner with friends or just want to catch some live music, there's no shortage of places to go in Downtown Frisco. The area also hosts several festivals throughout the year such as the annual Summer Concert Series and WinterFest.
Shopping: There are plenty of shops and boutiques located in Downtown Frisco where visitors can find unique items from local artisans or pick up souvenirs from their trip. For those who prefer more traditional stores, there are plenty of chain retailers located nearby as well.
Real Estate: As one of Colorado's most desirable locations for high-end real estate purchases, Downtown Frisco has become a hot spot for luxury homes and condos over recent years. Prices range from mid-range condos all the way up to multi-million dollar estates with stunning views of Lake Dillon and surrounding mountainsides – making it easy to see why so many people flock here when they're ready to invest in property!
Food Scene: Foodies will love exploring all that Downtown Frisco has to offer when it comes time for lunch or dinner; from casual eateries serving up classic American fares like burgers & fries or pizza & wings -to upscale restaurants featuring modern takes on international cuisine -there's something sure to please every palate!
Plus with food trucks rolling through town during peak times (like summer weekends) you never know what kind of deliciousness you might stumble upon while out exploring downtown!
Community Feels: One thing that sets Downtown Frisco apart is its strong sense of community spirit; locals often gather together at events like outdoor concerts or farmer's markets which makes it easy for newcomers to feel right at home quickly after moving into town!
This welcoming atmosphere combined with all the amenities available make living here a truly a special experience unlike any other place in Colorado
When it Comes to Real Estate, You Have Plenty of Choices
Location: Located just 75 miles west of Denver and nestled between the Ten Mile Range and Gore Range mountains, Frisco offers breathtaking views of the Rocky Mountains as well as easy access to world-class skiing at Copper Mountain Resort and Breckenridge Ski Resort.
With its close proximity to major cities like Denver and Boulder, Frisco has become a popular destination for second-home buyers looking for a mountain getaway or full-time residents seeking an outdoor lifestyle with all the amenities of city living.
Homes: Whether you're looking for a ski chalet on the slopes or a modern condo downtown, there are plenty of housing options available in Frisco. Luxury mountain homes offer stunning views from their perches high above town while more affordable condominiums provide easy access to restaurants and shops along Main Street.
There are also many single-family homes available ranging from quaint cabins tucked away in wooded neighborhoods to sprawling estates with sweeping vistas over Lake Dillon. No matter what your budget or lifestyle needs may be, you can find something that fits your needs in Frisco's diverse real estate market.
Amenities: In addition to its spectacular scenery and convenient location near some of Colorado's best ski resorts, Frisco also offers numerous amenities that make it an attractive place to live year-round. The town boasts several parks including Rainbow Park which features playground equipment, picnic tables, and basketball courts; plus two public golf courses located within minutes of downtown; as well as trails perfect for hiking or biking through wildflower meadows during summer months or snowshoeing during winter months when temperatures dip below freezing overnight but warm up quickly during the day due to its elevation at 9200 feet above sea level.
Investment Potential: Real estate investments can be lucrative if done correctly so if you're looking for potential returns on investment then look no further than Frisco's growing population coupled with increasing demand from second-home buyers who come here seeking refuge from urban areas nearby makes this area ripe for long term growth potential making it an ideal choice whether you plan on staying here permanently or renting out your property seasonally when not using it yourself.
Summers in Frisco Are Nothing Short of Spectacular!
The Weather: When the summer months roll around, Frisco is blessed with some of the most beautiful weather in Colorado. The days are sunny and warm, but not too hot to be uncomfortable. The nights are cool and breezy, perfect for a night out on the town or just relaxing at home. Plus, there's no humidity like you get down south!
The Activities: Frisco has plenty of activities to keep you busy during those long summer days. From outdoor concerts to hiking trails and fishing spots, there's something for everyone here. You can also take advantage of all the water sports available – kayaking, paddle boarding, swimming – it's all here waiting for you! And don't forget about mountain biking – this area is known as one of the best places in Colorado for that activity.
The Scenery: One thing that makes summers in Frisco so special is its stunning scenery. With its majestic mountains and lush forests surrounding it on all sides, this small town really packs a punch when it comes to natural beauty. Whether you're looking out over Lake Dillon from your deck or taking a stroll through downtown Main Street after dinner, every view will leave you breathless.
The People: Last but certainly not least is the people who make up this wonderful community we call home – they truly bring life into our little slice of paradise each day with their friendly smiles and helpful attitudes towards visitors alike! It doesn't matter if you've been living here your whole life or just passing through; everyone always feels welcome when they come to visit us during these glorious summer months!
---
Are you considering moving to Colorado?
Here's what you should know about The Smits Team:
The top-producing real estate group in all of Colorado for EXP (150+ million in transactions last year alone)
17 full-time agents with a combined wealth of unique knowledge
Cutting-edge marketing strategies, always getting you the best price quickly
Excellent communication & stress-free home buying process

Highly recommended by past clients

and a proven track record of success
We believe the home buying process doesn't have to be hard. Contact us here to find your dream home in Colorado.
---
Ski Resorts Near Frisco!
Colorado is known for its incredible ski resorts, offering some of the best skiing and snowboarding in the country. From Vail to Aspen, Breckenridge to Steamboat Springs, there are plenty of options when it comes to hitting the slopes. Whether you're a beginner or an expert skier or snowboarder, Colorado has something for everyone.
Vail: Located just two hours from Denver International Airport (DIA), Vail is one of Colorado's most popular ski destinations. With over 5,000 acres of terrain and more than 300 trails ranging from beginner-friendly groomers to steep chutes and glades for experts, Vail offers something for every level of skier or rider. The resort also boasts world-class dining and shopping as well as a vibrant nightlife scene that makes it a great destination all year round.
Aspen: Just four hours away from DIA lies Aspen – home to four distinct mountains with over 5,300 acres of terrain across them all. Each mountain offers different levels of difficulty so no matter your skill level you can find runs that fit your needs here at Aspen Mountain, Snowmass Mountain, Buttermilk Mountain, and Highlands Mountain.
In addition to skiing and riding opportunities this iconic resort town also features excellent restaurants & bars as well as luxurious accommodations making it an ideal winter getaway spot!
Breckenridge: This historic mining town turned premier ski destination sits just 90 minutes outside Denver near Summit County in central Colorado's Rocky Mountains. Boasting five peaks with 2,908 acres of terrain including wide open bowls perfect for intermediate riders & advanced tree skiing on Peak 8 plus tons of fun parks & pipes make Breckenridge a must-visit destination during any trip out west!
Steamboat Springs: Located three hours northwest of DIA lies Steamboat Springs – known by locals simply as "Steamboat" – which offers up some truly unique experiences like Champagne Powder® Skiing/Riding on Mount Werner along with other activities such as hot springs soaking & horseback riding through Routt National Forest!
With plenty of lodging options available throughout town plus amazing food & drinks after long days on the slopes this charming mountain village will be sure not to disappoint anyone looking for an unforgettable experience in Colorado's Rockies!
Is it expensive to live in Frisco Colorado?
Situated in the midst of Summit County, Frisco, Colorado is a picturesque mountain town boasting plenty of outdoor recreation and an inviting atmosphere. Frisco's unique blend of outdoor recreation and cultural attractions makes it an attractive option for those seeking a more affordable mountain living experience than other ski towns in the area. Despite its sought-after location, there are still numerous cost-saving opportunities for those living in Frisco, Colorado.
Frisco provides a range of housing choices, from lavish condos and residences to more cost-effective apartments and mobile homes. Frisco's single-family home prices average around $1.1M, providing an affordable opportunity to experience a luxurious lifestyle compared to other resort towns. Renting can be even cheaper; with one-bedroom apartments starting at around $2000 per month and two bedrooms at just over $3000 per month.
Frisco's grocery costs are on par with the rest of Colorado, so you can anticipate similar prices to what you'd find at any big-name supermarket across the state. In addition, there are several local farmers markets where you can buy fresh produce directly from local growers at discounted prices – perfect if you're looking for organic or specialty items.
Utilities such as electricity and water can be comparable to the average in Colorado, depending on how much energy you use (e.g., do you have efficient appliances?). However overall these expenses remain reasonable given that Frisco receives abundant amounts of sunshine year round which helps reduce heating costs during winter months when temperatures drop below freezing regularly.
Living in Frisco Colorado is certainly not cheap, but with careful budgeting and the right resources you can make it work.
Key Takeaway: Frisco, CO is a fantastic pick for those who wish to experience the Rocky Mountain lifestyle without draining their wallet. It offers luxury housing at lower prices than other ski towns in the area and also has relatively low grocery costs with farmer's markets offering discounted organic produce. Utilities remain reasonable given Frisco's ample sunshine year-round, making it an attractive choice for savvy buyers on a budget.
Quality Education
Frisco, Colorado is known for its quality education system. Frisco boasts an impressive selection of educational options, ranging from public schools to universities, for learners of any age.
The Summit School District supplies K-12 students with premier educational opportunities in a secure and encouraging atmosphere. The district offers a range of educational opportunities from its five elementary schools, two middle schools, and one high school, such as Advanced Placement classes and extracurricular activities. In addition to this, there are also several private schools in the area that provide alternative learning options for families who want something different from what's offered at public institutions.
Frisco provides a wide range of higher education opportunities, from associate's to master's degrees at Colorado Mountain College campuses across the region and even online certificate programs. Colorado Mountain College (CMC) is located right here in town with campuses spread throughout the region offering degree programs ranging from associate's degrees all the way up to master's degrees in areas like business administration or hospitality management. For those looking for more specialized studies can take advantage of CMC's online offerings which include certificate programs on topics like cybersecurity or digital marketing strategies.
Nearby to CMC, there are also other prestigious universities like DU, CU Boulder, RU, and MSUD. All these institutions have their own unique curriculums designed specifically with career advancement goals in mind so no matter what your field may be, you can find something suitable at any one of these renowned colleges and universities near Frisco.
Inhabitants of Frisco can avail themselves of exceptional educational opportunities, enabling them to realize their ambitions in both the academic and professional realms. At the same time, they can enjoy all of the charming mountain town's offerings.
Frisco, Colorado is renowned for its excellent educational institutions, making it a desirable relocation destination. Moving on from this point, it's important to consider what towns are near Frisco Colorado for additional resources and opportunities.
Key Takeaway: Frisco, Colorado is an ideal location for those seeking a high-quality education. With its strong public schools and universities offering both traditional and online courses, as well as multiple nearby private institutions to choose from, it's the perfect place to "hit the books" while enjoying all that this mountain town has to offer.
Conclusion
If you are considering a move to Frisco, CO, the answer is yes. Given its stunning vistas, top-notch educational facilities, and higher cost of living, Frisco is an attractive option for those seeking a new home or an exciting vacation spot. The cost of living may be higher than in some other areas but with all that Frisco has to offer, it's worth every penny. For those seeking an exciting new place to live or a thrilling getaway, Frisco should be at the top of their list.
---
Considering relocating to Colorado?
Meet Colorado's Top Producing EXP Real Estate Group: The Smits Team
(we did over 150 million+ in transactions last year alone…)
See more of the Smits Team's five-star reviews on

Google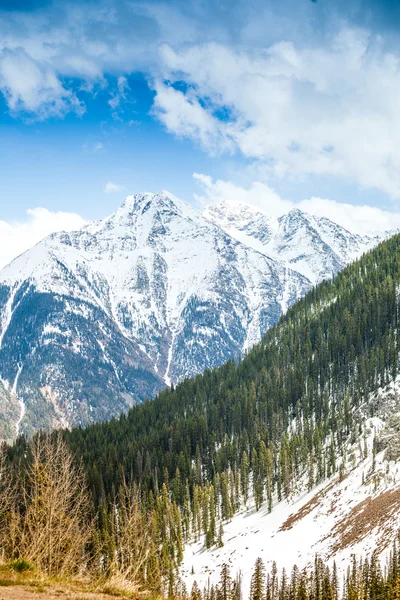 The Smits Team
The mountains of Colorado hold endless possibilities for all who visit. Whether you come for the skiing, rafting, biking or just to admire the incredible beauty, sooner or later you are going to want a place to hang your hat.
Our team of professional agents understand, as we arrived here from all areas of the United States and abroad.
Here at The Smits Team share your passion for the mountains, Summit and Eagle County real estate, and we are excited to make your dream of homeownership a reality.
Try us out… we won't disappoint! — (don't take our word, read our 50+ Five-Star Google reviews)
Have some more questions about what it's
really like to

live

in Colorado?
---
Q&A
Q: Why Choose Frisco, CO?
A: Frisco is a great place to live for those looking for an innovative-focused smart city with plenty of job opportunities.
It's located in Collin County and offers full-time residents the chance to experience a diverse cultural destination while still having access to all the amenities of a small town.
The McAfee regionally headquartered company has made its regional headquarters here, providing even more employment options. Plus, housing costs are relatively low compared to other cities in Colorado making it an attractive option for workforce housing or long-term rentals.
Q: What Makes Frisco Such A Good Place To Live?
A: There are many reasons why people choose Frisco as their home base.
From its convenient location near major highways and airports to its vibrant downtown area filled with shops and restaurants, there's something for everyone in this community.
Additionally, the city is known for being highly walkable and bike-friendly which makes getting around easy without needing a car. With so much going on from festivals and events throughout the year to outdoor activities like skiing at nearby resorts, you'll never be bored living here!
Q: Is Housing Affordable In Frisco?
A: Yes!
Compared to other cities in Colorado such as Denver or Boulder where prices can be quite high due to demand, housing costs in Frisco remain relatively affordable making it an ideal choice if you're looking for workforce housing or long-term rentals.
You can find single-family homes as well as condos that fit any budget whether you're just starting out or have been living here a while already!
---
Find the market value of your home for FREE!
More information on The Smits Team
---