Are you considering relocating to Frisco, Colorado? If so, you may be wondering what the best neighborhoods in Frisco are.
Blessed with awe-inspiring mountain views and nearness to world-renowned ski resorts, Frisco is a stunning town that offers many excellent places to reside. From luxury homes with stunning vistas to cozy cabins nestled among pine trees – whatever your preference – we'll help uncover the benefits of living in one of these amazing communities.
We'll explore the question — "Where should I live in Frisco, Colorado" — and how to find your dream home here too. So join us as we delve into discovering the best neighborhoods in Frisco, Colorado…
Table of Contents: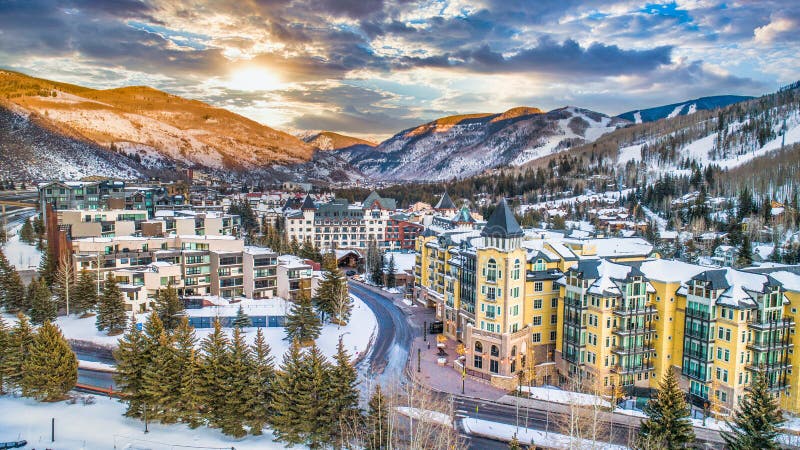 The Ultimate Neighborhood Guide to Frisco, Colorado
---
What are the Best Neighborhoods in Frisco Colorado?
Nestled in the Rocky Mountains, Frisco, Colorado is a picturesque town that offers breathtaking mountain views and ample opportunities for outdoor recreation. It's conveniently located near popular ski resorts such as Copper Mountain, Keystone, Arapahoe Basin and Loveland Ski Area, as well as Breckenridge Ski Resort.
Marveling at the majestic mountain views and a plethora of recreational opportunities, it's no surprise that many are mulling over moving to Frisco. But with all the great neighborhoods available in this area, which one should you choose?
First, let's take a look at downtown Frisco…
Downtown Frisco
The downtown area of Frisco offers its own unique charm with historic buildings lining Main Street and local businesses like Rocky Mountain Coffee Roasters offering up delicious coffee drinks.
This is also home to the Frisco Adventure Park where visitors can take part in nordic skiing, tubing and snowshoeing trails or even just relax by the fire pit at night while enjoying a hot cup of cocoa. The nearby Nordic Center provides access to cross-country skiing trails for those looking for more exercise options during their stay in Frisco.
Now let's take a look at some of the most popular Frisco neighborhoods.
Frisco Colorado Neighborhoods
So, what are the best neighborhoods in Frisco, Colorado? Here are the top 5!
Waterdance/Woodencanoe: Located on the shores of Dillon Reservoir, Waterdance is a popular neighborhood for families and outdoor enthusiasts alike. With its close proximity to skiing, biking trails, and fishing spots, this area offers something for everyone. The homes in this area are typically larger single-family dwellings with plenty of room to spread out and enjoy the mountain views.
Main Street: This historic downtown district is home to many restaurants, shops, galleries, and other businesses that make up the heart of Frisco's vibrant community life. Many of these buildings date back over 100 years but have been lovingly restored to their original charm while still offering modern amenities like high-speed internet access or energy-efficient appliances.
Bill's Ranch: For those looking for luxury living in an idyllic setting look no further than Rainbow Lake Estates located on the south side of town. An eclectic mix of new and old permeates this neighborhood while offering breathtaking views from every angle as well as easy access to all local attractions including hiking trails and golf courses nearby.
Frisco Heights: Nestled between Ten Mile Creek Park and Mount Royal Open Space Preserve lies one of Frisco's more local neighborhoods Frisco Heights! Here you will find everything from 70's built homes to custom-built new homes all situated on larger lots surrounded by lush forests providing plenty of privacy yet still within walking distance from downtown shopping areas or bike paths along the lakefront trail system leading into Breckenridge ski resort only minutes away!
The Reserve: Well-appointed homes are the theme of The Reserve. Everything from log homes to mountain modern are represented in this northside location. Close to I-70 and Whole Foods it is a great neighborhood for families and those looking for a little more space.
Key Takeaway: Frisco, Colorado is the perfect place to settle down and enjoy all that Ski Country USA has to offer. With its charming downtown area, great neighborhoods with excellent schools nearby, as well as convenient access to popular ski resorts like Copper Mountain and Breckenridge Ski Resort – Frisco offers something for everyone looking for a peaceful retreat in the Rocky Mountains.
Have some questions about what it's
really like to

live

in Colorado?
Where to live in Frisco, Colorado?
Frisco, Colorado is an ideal location for those looking to relocate. The picturesque mountain scenery and proximity to ski resorts make Frisco, Colorado an attractive destination for those seeking a new home. Deciding which Frisco neighborhood is the best fit for your needs can be a challenge.
When deciding on a Frisco, Colorado residence, one should consider the size of their family and what kind of activities they enjoy. If you have children or plan on having them soon, then living close to schools and parks would be important. For those who enjoy outdoor activities like hiking or skiing then being close to the mountains would be beneficial as well.
QUICK GUIDE: Best Places for Different Types of People/Families
For families who value convenience and comfort above all else then downtown Frisco may be a perfect choice. Residents can find all sorts of amenities nearby, from eateries and shopping complexes to banks and libraries, within an easy stroll. This area also offers great public transportation options making it easy for commuters who work outside of town but still want a sense of community living at home in Frisco.
Those seeking luxury living will find plenty of upscale housing options throughout the county. Check out Eagle's Nest and Angler Mountain in Silverthorne. In Breckenridge, Summit Estates and the Highlands are excellent choices. Keystone offers the Ranch, Estates at the Alders and Estates at Settler's Creek. Copper Mountain offers some chic residences in The Masters and Lewis Ranch. Frisco boasts Waterdance, The Reserve and Giberson Ranch.
If you're looking for a secluded getaway, Wildernest/Silverthorne is the place to be. Located just near Frisco, northwest of I-70 and east of US Highway 6 near Silverthorne's Outlet Mall & Factory Stores, this area offers a respite from urban life while still being within easy reach of Denver metro townships. With Buffalo Mountain Park nearby, you can experience the best of both worlds – peace and quiet when you need it and quick access back into town when necessary.
Key Takeaway: Frisco, Colorado has something for everyone – from downtown living to luxury properties and secluded mountain retreats. Whether you're looking for convenience or tranquility, there is sure to be the perfect home waiting just for you.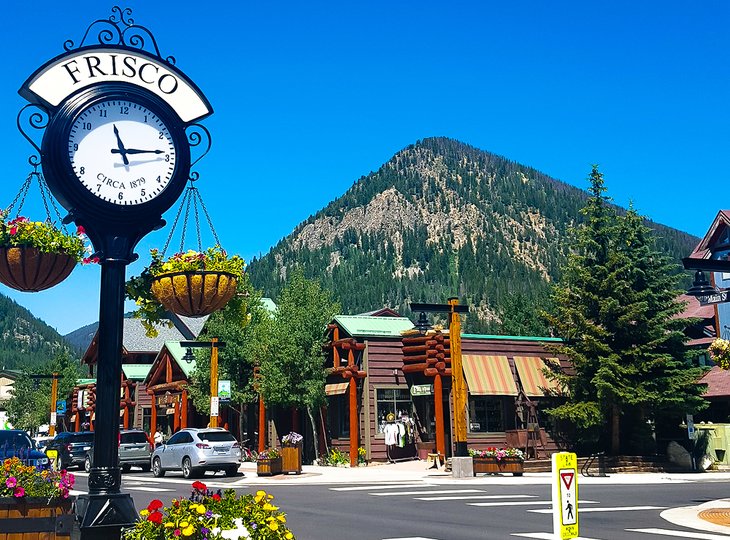 Best Towns Near-By Frisco Colorado
1. Breckenridge
Breckenridge is a great option for those looking to live around Frisco, Colorado. Located just 30 minutes away from Frisco, it offers stunning views of the Rocky Mountains and plenty of outdoor activities such as skiing, snowboarding, hiking and biking.
The town also has an array of restaurants and bars that make it a great place to socialize with friends or family.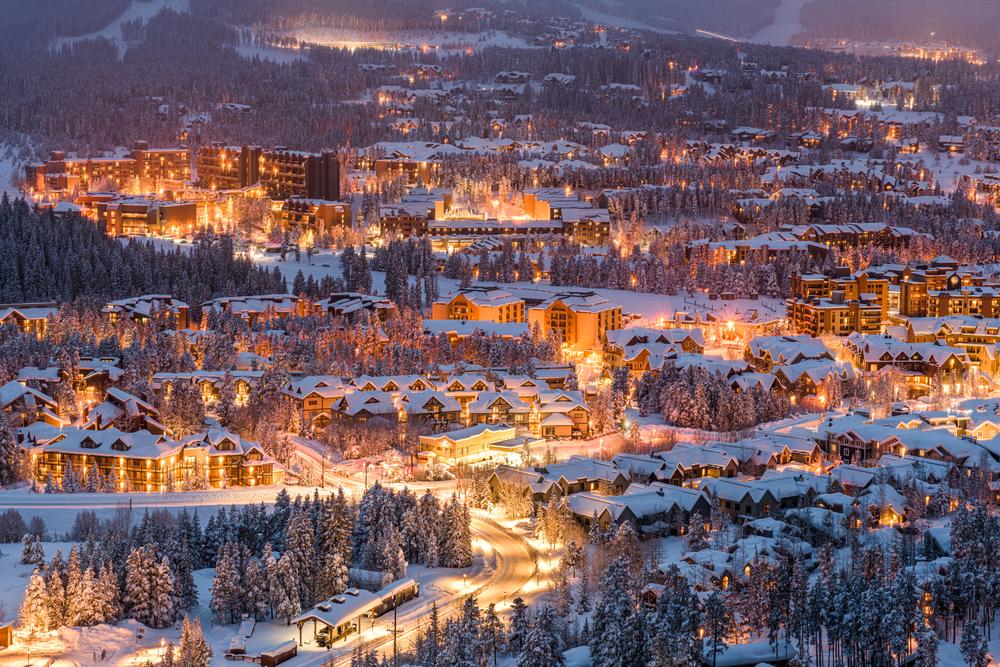 2. Silverthorne
Silverthorne is another popular choice for people looking for an alternative to living in Frisco due to its proximity (just 15 minutes away) and its affordability compared to other mountain towns in the area.
Silverthorne has all the amenities you would expect from a small mountain town including shopping centers, grocery stores, parks, and trails as well as plenty of restaurants and bars for entertainment purposes.
It's also close enough that you can easily access all the attractions offered by nearby towns like Keystone Resort or Arapahoe Basin Ski Area without having to pay high prices associated with living there full-time.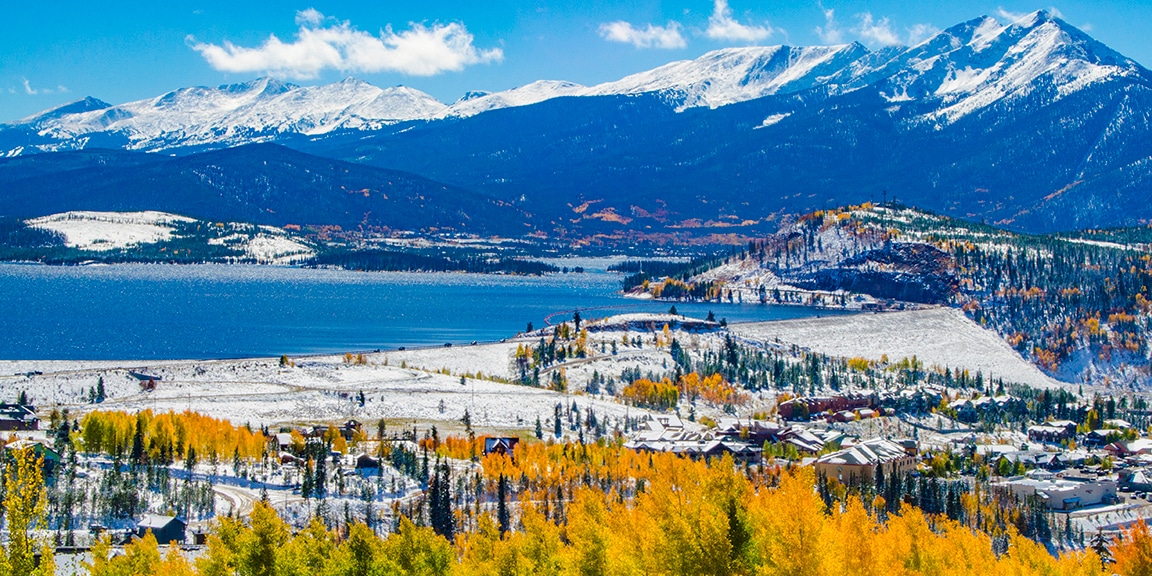 3. Dillon
Dillon is located just 6m iles south of Frisco making it one of the closest options when considering places near Frisco Colorado where you could live affordably while still being able to enjoy all that Summit County has to offer year-round – whether it be skiing at Arapahoe Basin Ski Area during winter months or fishing on Lake Dillon during summer months!
This small mountain town boasts beautiful scenery along with numerous recreational opportunities such as camping sites, golf courses, and bike paths so there's always something fun happening here no matter what season it may be!
Plus since Dillon isn't quite as expensive as some other nearby towns in Summit County like Frisco or Breckenridge you can find more reasonable housing costs here too which makes this an ideal spot if your budget doesn't allow for higher-priced real estate elsewhere in the county!
---
Are you considering moving to Colorado?
Here's what you should know about The Smits Team:
The top-producing real estate group in all of Colorado for EXP (150+ million in transactions last year alone)
17 full-time agents with a combined wealth of unique knowledge
Cutting-edge marketing strategies, always getting you the best price quickly
Excellent communication & stress-free home-buying process

Highly recommended by past clients

and a proven track record of success
We believe the home-buying process doesn't have to be hard. Contact us here to find your dream home in Colorado.
---
Living in Frisco, Colorado offers plenty of opportunities for those looking to relocate. The picturesque landscape and convenient access to ski resorts make Frisco a desirable location for settling down. Now let's take a closer look at what makes living in Frisco so special by uncovering the benefits of living here.
The Benefits of Living in Frisco, Colorado
Frisco, Colorado is a beautiful mountain town located in Summit County. It's known for its stunning views of the Rocky Mountains and its close proximity to world-class ski resorts. With its picturesque mountain views, array of recreational activities, and a variety of dining and nightlife options, Frisco is an attractive destination to settle in.
Outdoor Adventures:
Whether you're looking for a peaceful hike or an adrenaline-filled adventure, Frisco has something for everyone. You can explore miles of trails on foot or bike around Lake Dillon. Or take advantage of the many winter sports opportunities at nearby Copper Mountain Resort and Arapahoe Basin Ski Area.
Vibrant Community:
The people who live in Frisco have created a tight-knit community that celebrates life together year-round with events like farmers' markets and art festivals. For those seeking a diverse range of culinary experiences, Frisco offers an array of eateries from casual cafes to upscale restaurants, as well as stores offering handmade items crafted by local artisans.
Incredible Views:
Living in Frisco means having access to incredible views every day—from snowcapped peaks to alpine meadows carpeted with wildflowers during the summer months—it's truly breathtaking.
Residents of Frisco have the pleasure of savoring its spectacular sights, from majestic mountains to fields adorned with blossoms in the summertime, not only within their homes but also while sipping a favorite drink or dining alfresco on bright days.
Convenient Location:
Located just 90 minutes away from Denver International Airport (DIA), it's easy to get into town when traveling for work or pleasure without spending hours behind the wheel driving through winding mountain roads. And if you need access to big city amenities like shopping malls and movie theaters then Denver is only about an hour away by car too.
Living in Frisco offers a variety of advantages that make it an attractive option for relocation, such as outdoor adventures, a vibrant community atmosphere, incredible views, and convenient proximity to major cities like Denver. This makes it ideal for anyone considering relocating here.
Residing in Frisco, Colorado can offer a singular blend of features and convenience that make it the perfect place to live. With this knowledge in hand, you can now move on to learning how to find your dream home in Frisco, Colorado.
Key Takeaway: Frisco, Colorado is an idyllic mountain town with plenty of outdoor activities, local eateries and shops, awe-inspiring views of the Rocky Mountains, and convenient proximity to Denver. It's an ideal spot for those wanting to move and savor the beauty of this scenic area.
Where Should I Live in Frisco, Colorado?
Frisco, a Summit County hamlet between two premier ski resorts – Loveland and Arapahoe Basin – is the ideal destination for snow sports enthusiasts. Downtown Frisco has plenty of amenities including Rocky Mountain Coffee Roasters, grocery stores, restaurants, bars, galleries, and more. Main Street is also where you'll find the historic park known as The Frisco Lodge which houses several businesses such as Bighorn Rentals (for outdoor activities).
Step-By-Step Guide: Buying a Home in Frisco
Step 1: Research the Area
Before you even start looking for a home in Frisco, Colorado, it's important to do your research. Look into the local job market and amenities available in the area.
Get an idea of what kind of lifestyle you can expect if you decide to move there. You should also look at crime rates and school districts so that you can make sure this is the right place for your family.
Step 2: Set Your Budget
Once you've done your research on Frisco, Colorado, it's time to set a budget for yourself. Figure out how much money you have saved up or are willing to borrow from a lender before beginning your search.
This will help narrow down which homes are within reach financially and prevent any heartache later on when it comes time to make an offer on one of them.
Step 3: Find a Real Estate Agent
Finding an experienced real estate agent who knows their way around Frisco is key when buying a home in this area.
They can provide valuable insight into different neighborhoods as well as answer any questions about financing options or other aspects of purchasing property here that may be unfamiliar territory for first-time buyers like yourself.
A good realtor will also be able to negotiate with sellers on behalf of their clients so they get the best deal possible!
Step 4: Start Looking at Homes
Now that all the groundwork has been laid out, it's time to start looking at homes!
Make sure to take note of things like square footage, number of bedrooms, bathrooms, lot size, and location when viewing potential properties – these factors could affect both resale value and quality of life once moved in!
If possible, try not just relying solely on pictures online but actually visiting each house before making any decisions; seeing something firsthand often gives more clarity than what photos alone might show!
Step 5: Make an Offer & Close The Deal
Once you find "the one" don't hesitate too long – chances are someone else might swoop in with their own offer if given enough time!
Have your real estate agent draw up paperwork detailing exactly what terms have been agreed upon between the buyer (you) and seller then submit it promptly along with the earnest money deposit required by law (usually 1% – 3% depending).
After both parties closing process signs off everything begins where the title company verifies ownership rights then the deed gets transferred over officially making a new homeowner (you)!
Key Takeaway: When considering where to live in Frisco, Colorado it's important to factor in location, cost of living, local schools, and commute time. It also helps to get acquainted with potential neighbors by attending community events or joining local clubs and groups so that everyone already knows each other like old friends when moving day arrives.
Conclusion
Frisco, CO is a superb locale to reside in; its gorgeous alpine vistas and welcoming inhabitants make it an ideal choice for those seeking new homes or vacation properties.
With its breathtaking mountain views and friendly locals, it's no wonder why so many people are relocating here. When it comes to finding a place that fits your needs, Frisco offers an abundance of neighborhoods with varying characteristics.
From family-friendly suburbs to bustling downtown areas with endless amenities, finding a perfect fit won't be hard when exploring all that this beautiful city has to offer.
---
Considering relocating to Colorado?
Meet Colorado's Top Producing EXP Real Estate Group: The Smits Team
(we did over 150 million+ in transactions last year alone…)
See more of the Smits Team's five-star reviews on

Google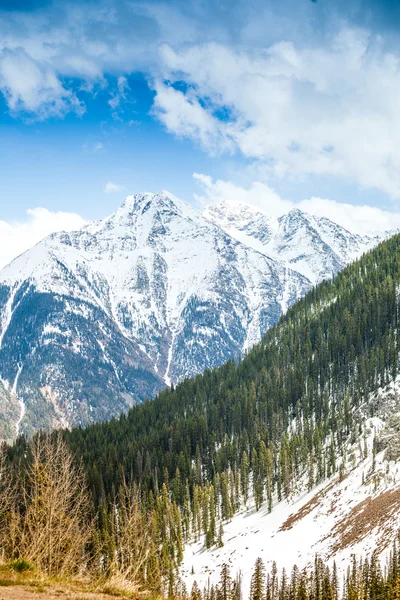 The Smits Team
The mountains of Colorado hold endless possibilities for all who visit. Whether you come for the skiing, rafting, biking or just to admire the incredible beauty, sooner or later you are going to want a place to hang your hat.
Our team of professional agents understand, as we arrived here from all areas of the United States and abroad.
Here at The Smits Team share your passion for the mountains, Summit and Eagle County real estate, and we are excited to make your dream of homeownership a reality.
Try us out… we won't disappoint! — (don't take our word, read our 50+ Five-Star Google reviews)
Have some more questions about what it's
really like to

live

in Colorado?
---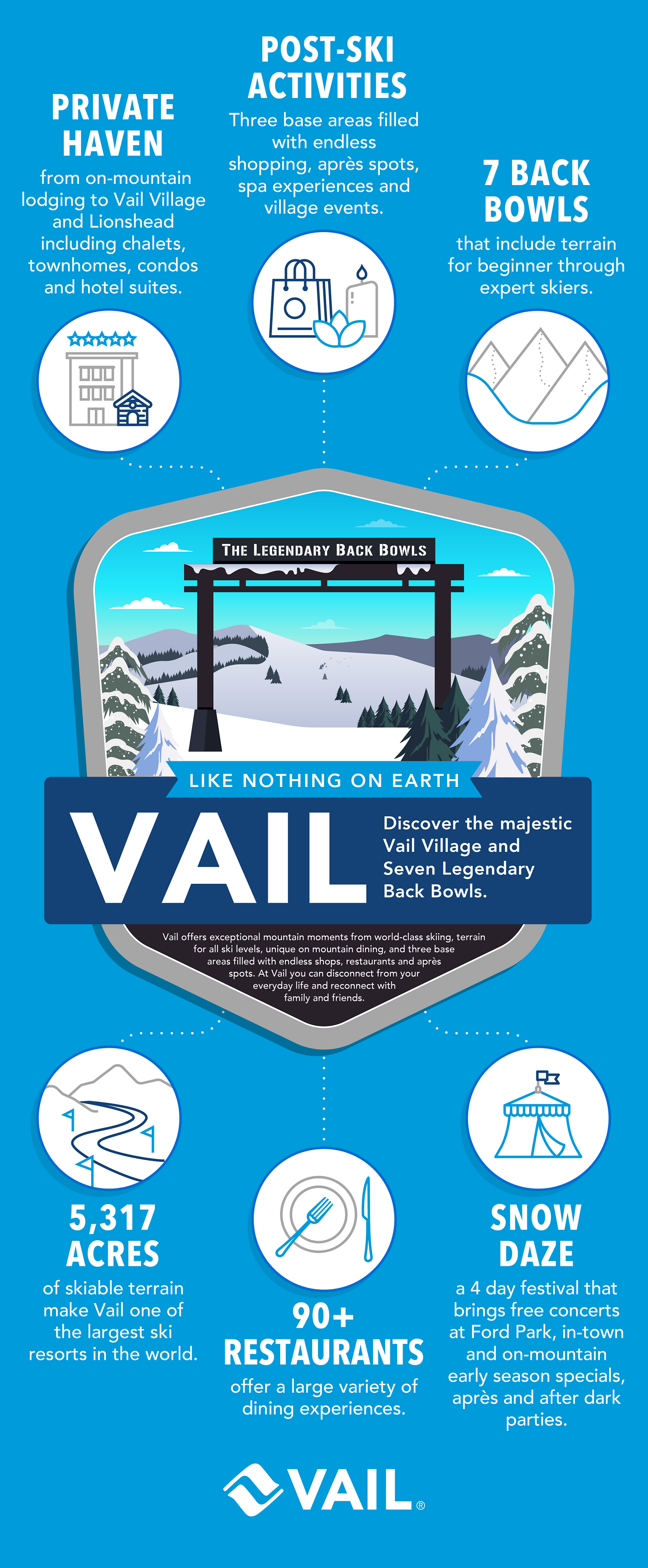 FAQ About Neighborhoods in Frisco, Co
Q: What is Arapahoe Basin?
A: Arapahoe Basin is a popular ski resort located in Summit County, Colorado.
It offers some of the best skiing and snowboarding in the state, with over 1,400 acres of terrain for all levels of skiers and riders. The resort also features an Adventure Park with activities such as tubing, mini-golfing, and more.
Q: Where can I find BigHorn Rentals?
A: BigHorn Rentals is a local rental company that provides vacation rentals throughout Frisco and unincorporated Summit County.
They offer a variety of homes ranging from cozy cabins to luxurious mountain retreats. All their properties are conveniently located near popular ski resorts like Copper Mountain or Loveland Ski Area.
Q: Is there anything special about Blue River?
A: Yes!
Blue River is home to the annual Colorado BBQ Challenge which takes place every June at Main Street Frisco's Historic Park & Museum. This event brings together top pitmasters from around the country who compete for prizes while serving up delicious barbeque dishes to hungry guests!
Additionally, Blue River has its own Nordic Center where visitors can enjoy snowshoeing trails along the banks of this beautiful river year-round.
Q: How do I find out more about Frisco Homes?
If you're looking for information on Frisco homes then you should start by visiting one of our real estate offices here in town or take advantage of our online search tools which make it easy to browse through available listings in your desired neighborhood or price range.
Our experienced agents are always happy to answer any questions you may have about buying or selling property here in Frisco so don't hesitate to give us a call if you need help finding your perfect place!
---
Find the market value of your home for FREE!
More information on The Smits Team
---
Frequently Asked Questions About Frisco, Colorado
Q: What are the best neighborhoods in Frisco, Colorado?
A: Frisco has plenty of great neighborhoods to choose from. Some popular ones include Main Street, Downtown Frisco, and Copper Mountain. These areas offer easy access to fantastic restaurants, shops, and outdoor recreation.
Q: Can you tell me more about downtown Frisco?
A: Absolutely! The heart of downtown is on Main Street where visitors can enjoy a wide array of dining options along with unique boutiques for shopping. You'll also find historic buildings like the iconic old-school saloon turned live theater spot – Theatre Performance Offers Many Entertainment Options during your stay!
Q: What can I do at Frisco Adventure Park?
A: The Adventure Park offers year-round fun activities such as skiing in winter months or bicycle races throughout summer time depending upon what our guests prefer most for Outdoor Excitement that only Summit County living provides best.
Q: Is there an area guide available if we're looking into buying some real estate within this community? A local acquaintance mentioned something called "Frisco Real Estate".
Yes indeed! There's no better way than doing research firsthand by visiting Spruce Trail and Blue River Bike Path while checking out potential properties. And don't forget Historic Hotel Properties like lodges or inns nearby which might just be the perfect option without having break bank renting monthly vacation rental spaces. So don't forget to check all your available choices before making a decision.

Q: Is it possible to visit any historical sites nearby after spending a day enjoying ski areas?
Absolutely! Just head over one end towards Lake Dillon then take a walk around the picturesque location surrounding the water body near the vicinity known as "The Old Town". It's a famous site that's definitely worth perusing; people have been settling here since the early mining days so rest assured amount of cultural appreciation could keep everyone busy all weekend long!
Q: Any idea how good School District looks around Frisco Area?
Families will be happy knowing schools run below-average class sizes ensuring a well-rounded education-focused environment that is efficiently managed. Students attend Summit County Schools Here.
So finding quality schooling institutions won't pose much issue once living steps away from main street Frisco allows them to feel secure knowing the walking distance of safe school zones.
Q: I heard quite a lot about views being breathtaking!! While staying nearby these rentals seem attractive enough – Any suggestions on where I should start searching for suitable vacation rentals?
Definitely check listings online through well-known property managers offering luxurious waterfront views either situated adjacent marina itself or fully equipped modern amenities available inside each unit whether its a full-fledged kitchen gas fireplaces hot tubs sprawling balconies facing lakefront boat dockage provided too.
To cap off, if someone would appreciate great location surrounded by Walking paths/bike trails leading up to scenic locales like Nordic Center Activities; getting acquainted with welcoming Neighborhood Residents once moving over HERE Would prove beneficial overall Assisting newbies fitting right into the atmosphere & embrace laid-back mountain lifestyle quickly!