Vail, Colorado is a picturesque ski resort town that attracts people from all over the world. Despite its picturesque beauty, potential residents should be aware of the challenges that come with living in Vail before making a decision to relocate.
From high cost of living and limited job opportunities to seasonal weather conditions, these factors can make life difficult for those who choose to call Vail home.
Read on for our top 10 list outlining the potential drawbacks of this stunning mountain paradise…
Table of Contents: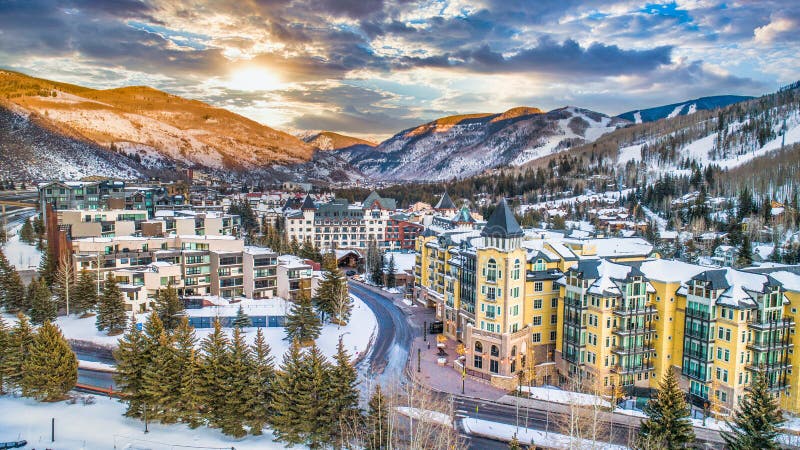 Top 10 Reasons Why You Shouldn't Live in Vail
---
10 Reasons Why You Shouldn't Live in Vail
1. Cost of Living: Vail is one of the most expensive places to live in Colorado, with an average home price that's more than double the state median. The cost of living here is high and can be a major deterrent for many people looking to move here.
2. Crowded Streets: With its popularity as a ski destination, Vail often gets crowded during peak times like winter holidays and summer months when tourists flock to the area. This can make it difficult to get around town or find parking spots near popular attractions.
3. Limited Job Opportunities: While there are some job opportunities in Vail due to its tourism industry, they tend to be seasonal and low-paying jobs that don't offer much security or benefits for long-term employment prospects.
4. High Taxes: Residents of Vail pay higher taxes than other parts of Colorado due in part to local sales taxes on goods purchased within city limits as well as property taxes which are among the highest in the state.
---
Have some questions about what it's
really like to

live

in Colorado?
---
Why You Shouldn't Move to Vail
5. Lack Of Diversity: As a small mountain town, Vail doesn't have much diversity when it comes to race, religion, or culture making it difficult for those who may not fit into this homogenous environment to feel welcome or accepted by their neighbors.
6. Limited Entertainment Options: While there are plenty of outdoor activities to do here, if you're looking to go out at night, then you'll have fewer options. That being said, there is still plenty to do in Vail at night. Read our guild about Vail Nightlife here.
7. Weather Extremes: The weather can be extreme at times with heavy snowfall during winter months and hot temperatures during summer months making outdoor activities challenging at certain times throughout the year.
8. Poor Air Quality: Due to its location surrounded by mountains air quality tends to suffer from smog buildup resulting in poor visibility, especially during warmer seasons when the temperature rises causing pollutants to become trapped lower atmosphere.
9. Isolation From Big City Amenities: The mountainous location of Vail Village means that it has limited access to the big city amenities that attract many prospective tenants. This has the potential to turn people off who would rather live in the city.
10. Lack Of Affordable Housing: Despite there being plenty of options for prospective homeowners, the high prices of real estate in Vail mean only the wealthy can afford to buy a home there. This leaves little opportunity for middle-income families who dream of owning their own property.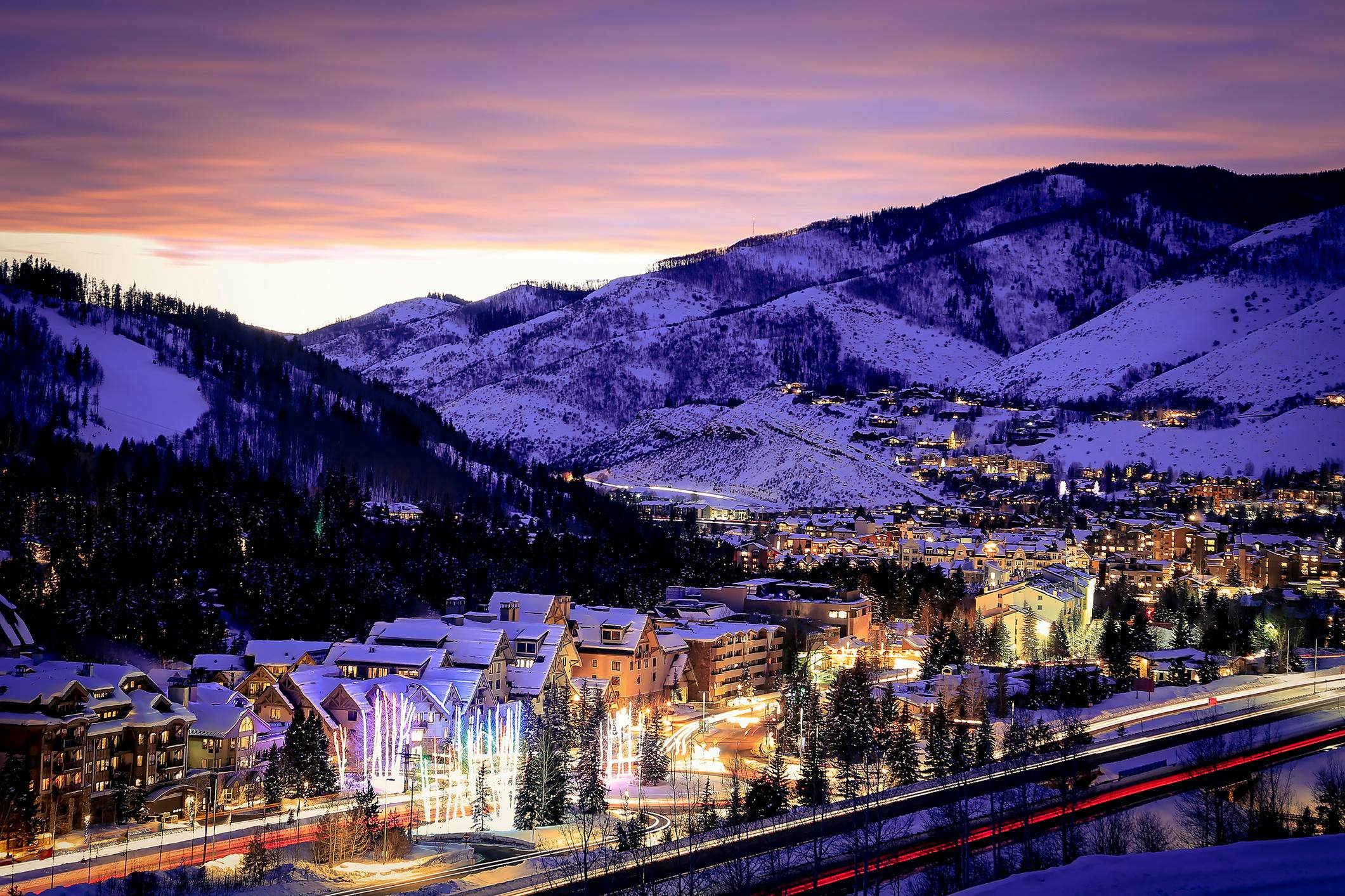 What Are the Reasons Not to Live in Vail?
Overall, Vail is an expensive ski destination with limited job opportunities, high taxes, and a lack of diversity. The town is often crowded during peak tourist seasons, and the extreme weather can make outdoor activities challenging at times.
While there are plenty of outdoor activities to do, entertainment options are limited, and the town is isolated from big city amenities. Additionally, the high cost of living and lack of affordable housing make it difficult for middle-income families to make a home in Vail.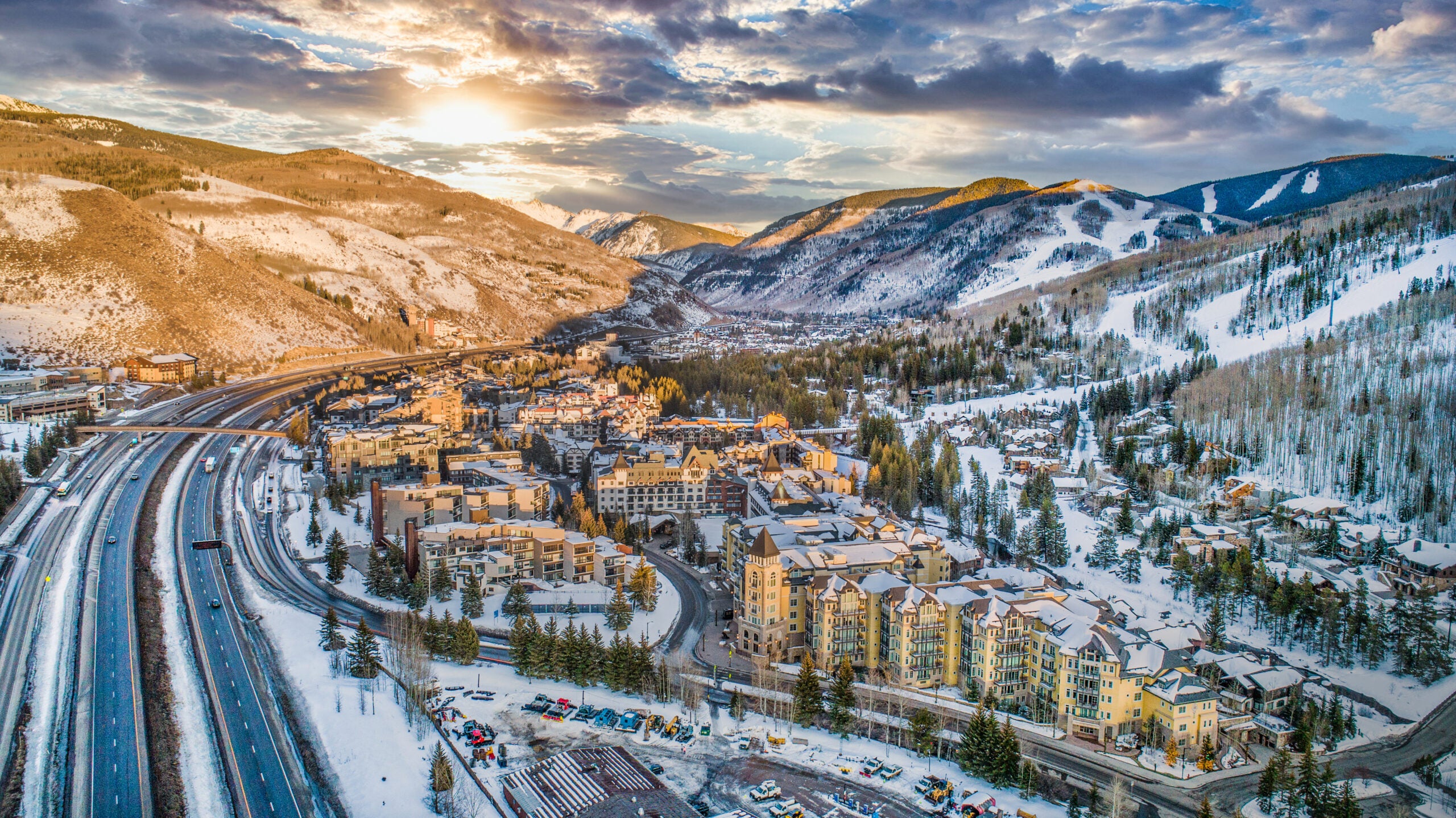 What Are the Negatives of Living in Colorado?
High Cost of Living:
Colorado is known for its high cost of living, especially in the larger cities. In Denver, the median home price is around $400,000 and rent averages over $1,500 a month.
This can be prohibitively expensive for many people looking to move to Colorado. Additionally, groceries and other necessities are more expensive than in other parts of the country.
All this adds up to an overall higher cost of living that can make it difficult for some people to afford life in Colorado.
Weather Extremes:
The weather in Colorado can vary drastically from season to season and even day-to-day. Summers are hot with temperatures often reaching into the 90s while winters bring cold temperatures that dip below zero at times.
The mountains also get heavy snowfall during winter months which can cause transportation issues if you're not prepared or used to driving on icy roads.
Plus thunderstorms during spring and summer months can lead to flash flooding or hail storms that damage property quickly and without warning.
Inadequate Public Transportation:
Public transportation options throughout much of Colorado are limited compared with larger cities like New York City or Los Angeles where there are extensive subway systems or bus networks available for commuters who don't have cars or prefer not taking them everywhere they go..
Even major cities like Denver lack reliable public transit options outside rush hour periods making it difficult for those who rely on public transport as their primary mode of getting around town.
Limited Cultural Opportunities:
Although there are plenty of outdoor activities available year round due to its natural beauty, cultural opportunities such as theater performances, art galleries, museums, etc., may be hard to find depending on where you live within the state due to its vast size and rural nature.
Additionally smaller towns tend not to offer much variety when it comes to entertainment venues so if you're looking for something different than what your local community has then you'll need to travel further away which could mean hours spent commuting each way just to enjoy the night out with friends or family members.
---
Are you considering moving to Colorado?
Here's what you should know about The Smits Team:
The top-producing real estate group in all of Colorado for EXP (150+ million in transactions last year alone)
17 full-time agents with a combined wealth of unique knowledge
Cutting-edge marketing strategies, always getting you the best price quickly
Excellent communication & stress-free home buying process

Highly recommended by past clients

and a proven track record of success
We believe the home buying process doesn't have to be hard. Contact us here to find your dream home in Colorado.
---
Is Vail a Good Place to Live Year Round?
Weather:
Vail is known for its cold winters and hot summers, making it a great place to live year round. During the winter months, temperatures can dip below zero degrees Fahrenheit and snowfall is abundant.
The summer months are usually sunny with mild temperatures in the mid-70s. While this weather may not be ideal for everyone, Vail offers plenty of outdoor activities to enjoy during all four seasons.
Amenities:
Vail has something for everyone when it comes to amenities. From shopping centers to restaurants, there's no shortage of places to explore in town or nearby ski resorts like Beaver Creek or Breckenridge.
For those looking for more adventure, Vail also offers some of the best skiing and snowboarding in Colorado as well as hiking trails that lead up into the Rocky Mountains.
With so much available right at your fingertips, you won't have any trouble finding something fun to do!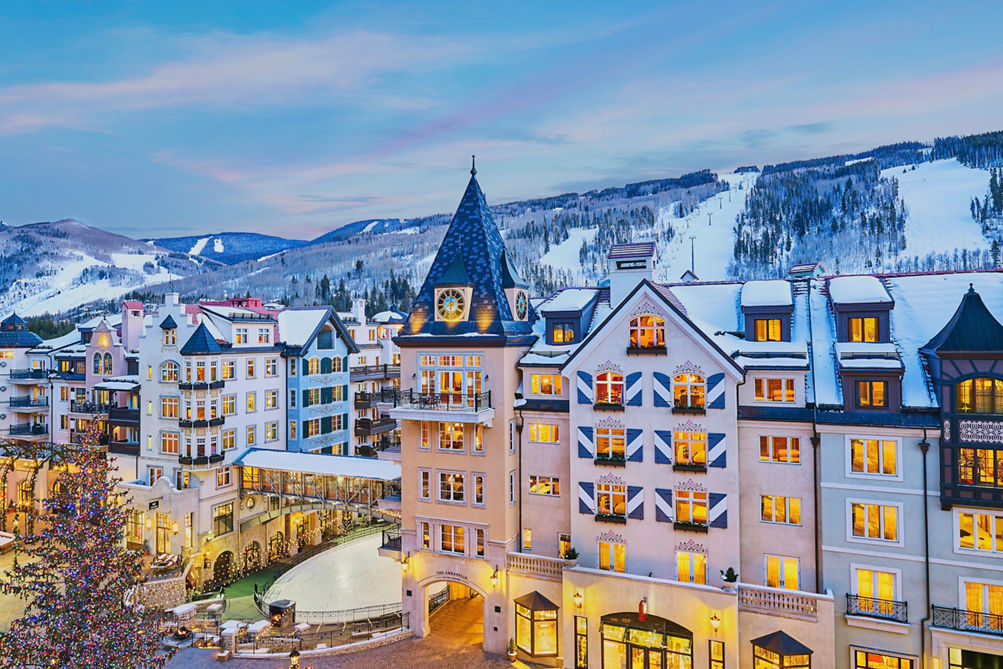 Cost of Living:
Living in Vail isn't cheap; however, if you're willing to pay a premium price tag then you'll get access to one of the most desirable areas in Colorado.
Homes here tend to be on the higher end due to their location but they offer stunning views and luxurious features that make them worth every penny spent on them!
Additionally, taxes are slightly lower than in other parts of Colorado which help offset some costs associated with living here year-round such as utilities and groceries prices which tend to be higher than average due to tourism demand driving up prices locally.
Community:
The community within Vail is tight-knit; residents take pride in their city by taking part in local events such as festivals throughout each season or attending sporting events hosted by local teams like hockey games at Dobson Arena located downtown near Lionshead Village where many shops and restaurants can be found along with an ice rink open during winter months only..
Additionally, there are plenty of art galleries showcasing work from local artists scattered around town giving visitors a unique experience while exploring what makes this mountain town so special.
Overall Verdict: At first glance, it might seem like living year-round would require braving extreme weather conditions but don't let that fool you – despite its reputation for being a ski destination – life here is anything but boring!

With amenities galore coupled with breathtaking scenery surrounding nearly every corner plus low taxes helping keep costs down – who wouldn't want to call Vail home?
Conclusion on the Downsides of Living in Vail
Overall, Vail is a beautiful place to live with plenty of amenities and attractions. However, one must be mindful of the potential drawbacks that come with life in Vail before making any decisions to relocate. There are a few downsides to living in Vail, Colorado.
High cost of living, limited job opportunities, and seasonal weather can all contribute to an unfavorable experience if not taken into consideration beforehand. Be sure you are prepared for these potential challenges when considering a move to this stunning mountain town.
---
Considering relocating to Colorado?
Meet Colorado's Top Producing EXP Real Estate Group: The Smits Team
(we did over 150 million+ in transactions last year alone…)
See more of the Smits Team's five-star reviews on

Google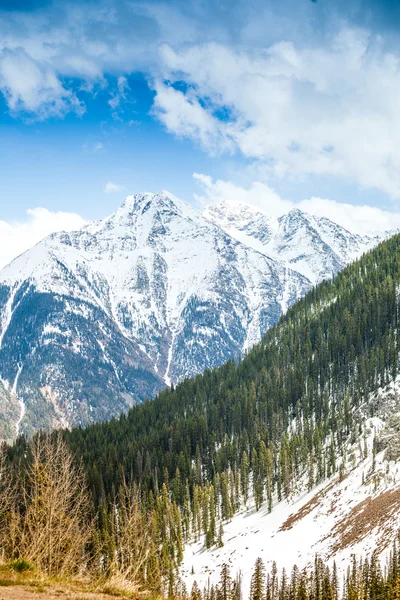 The Smits Team
The mountains of Colorado hold endless possibilities for all who visit. Whether you come for the skiing, rafting, biking or just to admire the incredible beauty, sooner or later you are going to want a place to hang your hat.
Our team of professional agents understand, as we arrived here from all areas of the United States and abroad.
Here at The Smits Team share your passion for the mountains, Summit and Eagle County real estate, and we are excited to make your dream of homeownership a reality.
Try us out… we won't disappoint! — (don't take our word, read our 50+ Five-Star Google reviews)
Have some more questions about what it's
really like to

live

in Colorado?
---
Find the market value of your home for FREE!
More information on The Smits Team