Welcome to Keystone, Colorado! Nestled in the heart of the Rocky Mountains, Keystone offers an unmatched vacation experience for outdoor enthusiasts and families alike.
As an experienced real estate agent in the area, I'll guide you through the best places to stay in Keystone, ensuring you make the most of your visit.
Top 5 Areas to Stay in Keystone, Co
Table of Contents
Keystone Resort
River Run Village
Keystone Lake
Vail County: The Heart of Keystone
Keystone Lodge: A Luxurious Retreat
---
Keystone Resort
Keystone Resort is a popular choice for visitors seeking a well-rounded vacation experience. With ski slopes, golf courses, and a range of recreational activities, this resort is ideal for both winter and summer getaways.
Skiing and Snowboarding
Keystone Resort boasts three mountains with over 3,000 acres of skiable terrain, making it a top destination for skiing and snowboarding enthusiasts. The resort offers terrain for all skill levels, from gentle beginner slopes to challenging expert runs.
Summer Activities
In the summer months, Keystone Resort transforms into an outdoor playground, offering mountain biking, hiking, and golfing.
The resort's scenic golf courses provide a unique mountain golf experience, while its expansive trail system is perfect for exploring the surrounding beauty.
KEY TAKEAWAY: Keystone Resort is perfect for visitors looking for a blend of outdoor activities and luxurious accommodations.
River Run Village
Located at the base of Keystone Mountain, River Run Village is a picturesque, pedestrian-friendly destination. This bustling village offers a variety of shops, restaurants, and accommodations, all just steps away from the ski lifts.
Shopping and Dining
River Run Village features a diverse array of shopping and dining options, from boutique shops selling local crafts to gourmet restaurants offering a taste of Colorado cuisine. Visitors can also find ski and snowboard rentals, as well as equipment repair services, within the village.
Events and Entertainment
Throughout the year, River Run Village hosts numerous events, including concerts, festivals, and art shows. In addition, the village is home to a vibrant nightlife scene, with lively bars and entertainment venues for guests to enjoy.
KEY TAKEAWAY: River Run Village is a vibrant and convenient choice for travelers seeking immediate access to Keystone's slopes and amenities.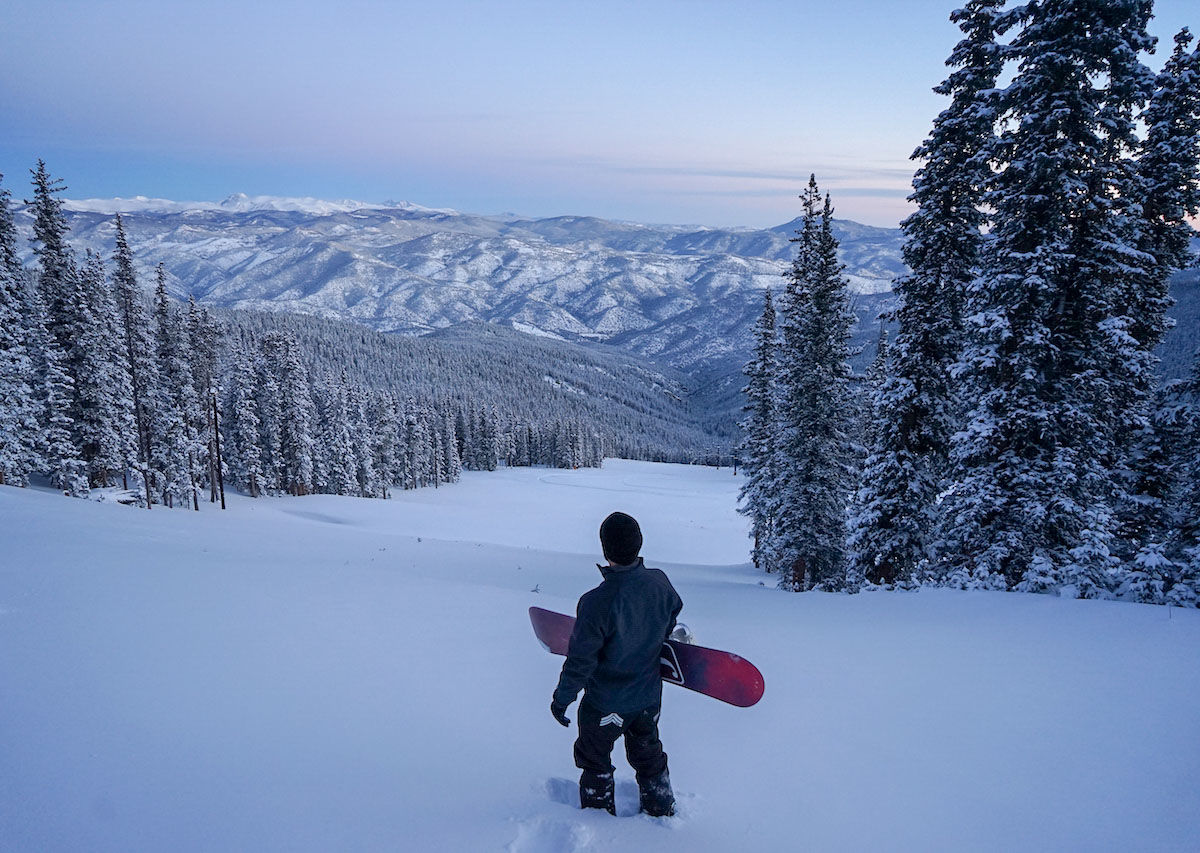 Have some questions about what it's
really like to

live

in Colorado?
Keystone Lake
Keystone Lake is a serene spot for visitors who prefer a more tranquil getaway.
Surrounded by beautiful mountain scenery, the lake offers opportunities for ice skating in the winter and paddle boating in the summer. A range of lodging options can be found nearby, from cozy cabins to upscale condominiums.
Winter Fun
In the winter months, Keystone Lake transforms into a picturesque ice-skating rink, providing a unique and fun activity for visitors of all ages. Nearby, the Adventure Point tubing hill offers thrilling snow tubing experiences for the whole family.
Summer Adventures
During the summer, visitors can rent paddleboats, kayaks, and stand-up paddleboards to explore the tranquil waters of Keystone Lake.
The surrounding area also features scenic hiking and biking trails, perfect for enjoyingthe natural beauty of the Colorado Rockies.
KEY TAKEAWAY: Keystone Lake provides a peaceful setting for travelers in search of relaxation and outdoor recreation.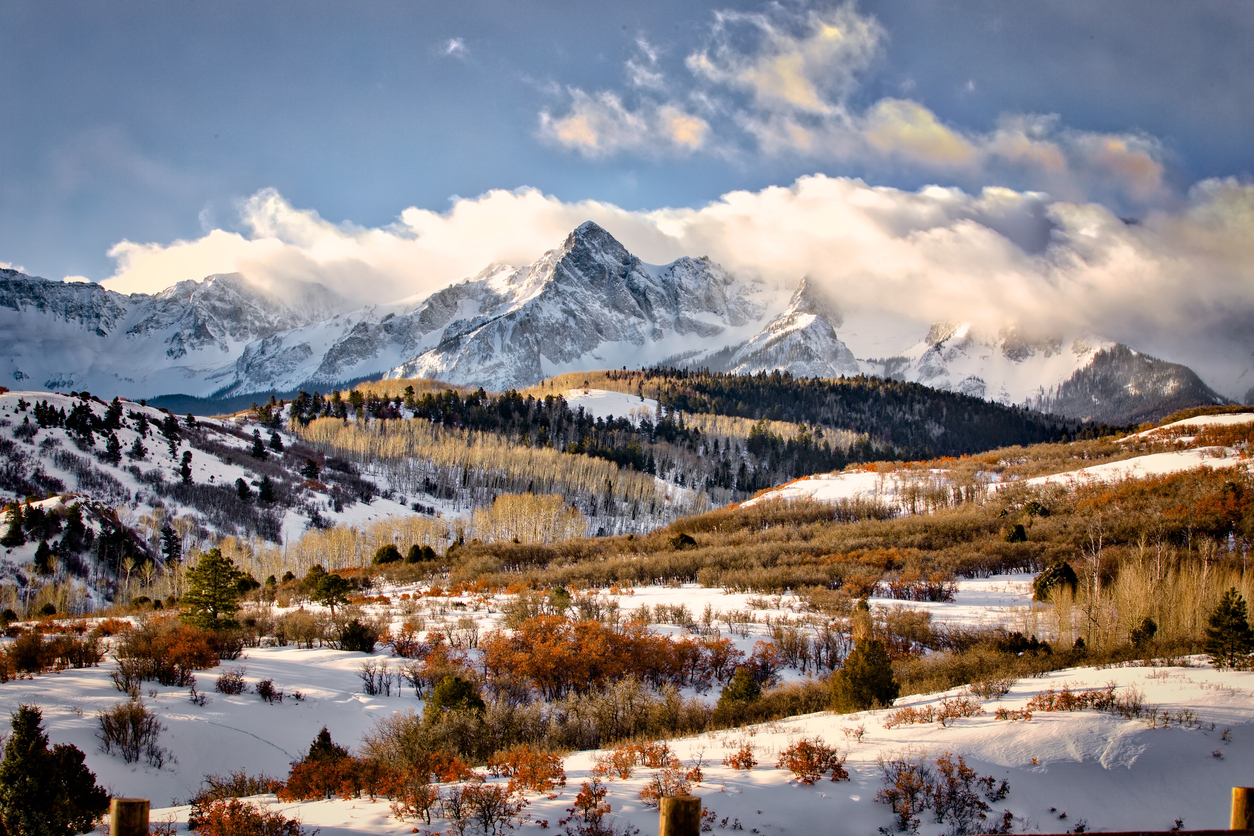 Vail County: The Heart of Keystone
If you're wondering, "what county is Vail, Colorado in?", look no further! Keystone is part of Vail County, a region known for its stunning mountain landscapes and world-class ski resorts.
KEY TAKEAWAY: Keystone's location in Vail County makes it a prime destination for outdoor enthusiasts and ski lovers.
Keystone Lodge: A Luxurious Retreat
For those seeking the ultimate in luxury and comfort, Keystone Lodge is an excellent choice. This high-end resort features beautifully-appointed rooms, fine dining options, and a world-class spa, all set against a backdrop of breathtaking mountain views.
Upscale Accommodations
Keystone Lodge offers a variety of upscale accommodations to suit every traveler's needs. From spacious suites to elegant condominiums, each lodging option features modern amenities and stunning mountain or lake views.
Fine Dining and Spa Services
Guests at Keystone Lodge can indulge in a range of fine dining options, including gourmet restaurants and intimate wine bars.
After a day on the slopes or exploring the great outdoors, visitors can pamper themselves with rejuvenating treatments at the resort's luxurious spa.
KEY TAKEAWAY: Keystone Lodge offers an exceptional level of luxury and service for discerning travelers.
---
Are you considering moving to Colorado?
Here's what you should know about The Smits Team:
The top-producing real estate group in all of Colorado for EXP (150+ million in transactions last year alone)
17 full-time agents with a combined wealth of unique knowledge
Cutting-edge marketing strategies, always getting you the best price quickly
Excellent communication & stress-free home buying process

Highly recommended by past clients

and a proven track record of success
We believe the home buying process doesn't have to be hard. Contact us here to find your dream home in Colorado.
Conclusion
When planning your trip to Keystone, consider staying at one of these top-notch locations: Keystone Resort, River Run Village, Keystone Lake, or Keystone Lodge. Each area offers unique experiences, ensuring you'll create unforgettable memories in this beautiful mountain paradise.
Whether you're seeking adrenaline-pumping outdoor adventures or a serene escape, Keystone, Colorado, has something for everyone.
---
Considering relocating to Colorado?
Meet Colorado's Top Producing EXP Real Estate Group: The Smits Team
(we did over 150 million+ in transactions last year alone…)
See more of the Smits Team's five-star reviews on

Google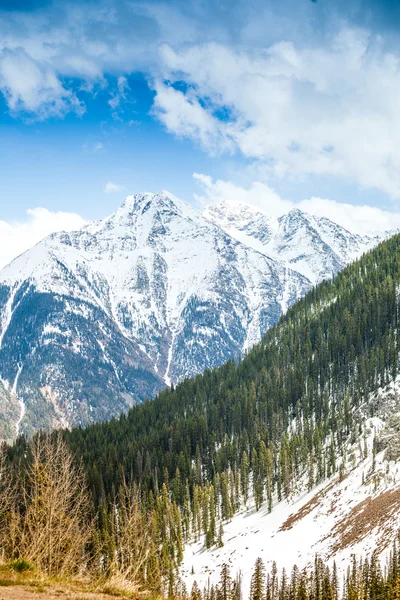 The Smits Team
The mountains of Colorado hold endless possibilities for all who visit. Whether you come for the skiing, rafting, biking or just to admire the incredible beauty, sooner or later you are going to want a place to hang your hat.
Our team of professional agents understand, as we arrived here from all areas of the United States and abroad.
Here at The Smits Team share your passion for the mountains, Summit and Eagle County real estate, and we are excited to make your dream of homeownership a reality.
Try us out… we won't disappoint! — (don't take our word, read our 50+ Five-Star Google reviews)
FAQ'S
What is the difference between Keystone Resort, River Run Village, and Mountain House?
Keystone Resort is a comprehensive ski resort with a variety of lodging options and activities. River Run Village is a lively area at the base of Keystone Ski Resort, featuring shops, restaurants, and easy access to ski lifts. Mountain House is another base area near the slopes, offering a quieter atmosphere with lodging options such as the Ski Tip Lodge and Gateway Mountain Lodge.
What are some popular hotels and lodges in Keystone?
Popular lodging options in Keystone include Keystone Lodge, River Bank Lodge, Black Bear Lodge, Hidden River Lodge, and Hyatt Place Keystone. Most hotels offer amenities such as hot tubs, fitness centers, and heated pools.
How close are the lodgings to the ski lifts and gondolas?
Lodging options in River Run Village, Mountain House Base Area, and East Keystone offer walking distance to ski lifts like the River Run Gondola and Peru Express. Other areas, like West Keystone, North Keystone, and Keystone Ranch, provide free shuttle services to the ski lifts and gondolas.
What activities are available in and around Keystone Lake?
Keystone Lake offers ice skating in the winter and paddle boating in the summer. Nearby Lakeside Village and Keystone Lakeside Village feature shopping, dining, and accommodations with lake views.
What amenities can I expect at Keystone hotels?
Keystone hotels typically offer amenities such as hot tubs, heated pools, fitness centers, flat-screen TVs, and Wi-Fi. Some hotels, like the luxurious Snake River Lodge, even feature a spa and private rooms with mountain views.
Are there any hotels near the Keystone Conference Center?
Yes, the Hyatt Place Keystone is conveniently located close to the Keystone Conference Center, making it an ideal choice for business travelers.
How far is Keystone from Denver International Airport, and what is the best way to get there?
Keystone is approximately 90 miles west of Denver International Airport. The most convenient way to reach Keystone is by car or shuttle service, with a driving time of around 1 hour and 45 minutes.
What dining options are available in the Keystone area?
Keystone offers a diverse range of dining options, from casual coffee shops and cafes to fine dining experiences at the Ski Tip Lodge and Keystone Ranch. River Run Village and Lakeside Village also feature a variety of restaurants and bars.
What are some family-friendly activities in Keystone?
Keystone offers a variety of family-friendly activities, including ski school, Kidtopia events, the Adventure Point tubing hill, and ice-skating at Keystone Lake.
When is the best time to visit Keystone for skiing and other outdoor activities?
The ski season in Keystone typically begins in November and lasts through April. However, the area offers year-round outdoor activities such as hiking, biking, and golfing at the Keystone Ranch Golf Course in the summer.
How do I book accommodations in Keystone?
To book accommodations in Keystone, use the date picker feature on hotel websites or third-party booking platforms. Simply select your check-in and check-out dates, the number of guests, and the desired room type to view availability and rates.
Are there any accommodations with easy access to bike paths and hiking trails?
Yes, lodging options like Tenderfoot Lodge, Expedition Station, and those in West Keystone provide easy access to bike paths and hiking trails around the area.
Have some more questions about what it's
really like to

live

in Colorado?
---
---
Find the market value of your home for FREE!
More information on The Smits Team
---