What is Keystone known for? It's a question many people ask when considering relocating to Colorado. Keystone is an iconic mountain town in the Rocky Mountains, renowned for its stunning ski slopes and breathtaking views.
But what else does this picturesque destination have to offer? Is it worth visiting or even living there permanently? This blog post will dive into Keystone's offerings, from skiing and outdoor recreation to lifestyle selections, to help you decide if this destination is right for you!
Table of Contents:
What is Keystone, Colorado Known For? (Skiing, Adventures, & More!)
---
What is the Story of Keystone Colorado?
Keystone Colorado is a small mountain town nestled in the Rocky Mountains of Summit County. It was founded in 1970 by two ski enthusiasts, Max and Edna Dercum, who wanted to create a place for people to enjoy skiing and other outdoor activities year-round.
Since then, Keystone has become one of the most popular ski resorts in Colorado with its expansive terrain and stunning views. The area that would eventually become Keystone was first settled by miners during the gold rush of 1859. Afterward, it became home to several small ranches until Max and Edna Dercum purchased land there in 1970.
They developed their property into what is now known as Keystone Resort, which opened its doors on December 16th of that same year.
Over the years, Keystone has grown from a single resort into an entire community filled with homes, businesses, restaurants, and shops. In addition to being one of Colorado's premier ski destinations, it also offers numerous recreational activities such as snowmobiling, snowshoeing, and tubing at Adventure Point or hiking trails along Snake River Valley Road.
What is Keystone known for?
Keystone, Colorado has become a popular destination for those looking to experience the beauty of the Rocky Mountains. From its stunning views and outdoor activities to its thriving nightlife and culture, Keystone offers something for everyone.
Located in Summit County, Keystone is just 90 miles from Denver International Airport and only two hours away from major cities like Boulder or Fort Collins. With easy access to I-70, it's no wonder that so many people flock here year round.
Whether you're an adrenaline junkie or prefer a more relaxed atmosphere, there are plenty of things to do in Keystone. In the summer months, visitors can take advantage of hiking trails through Arapahoe National Forest or biking along Lake Dillon Reservoir.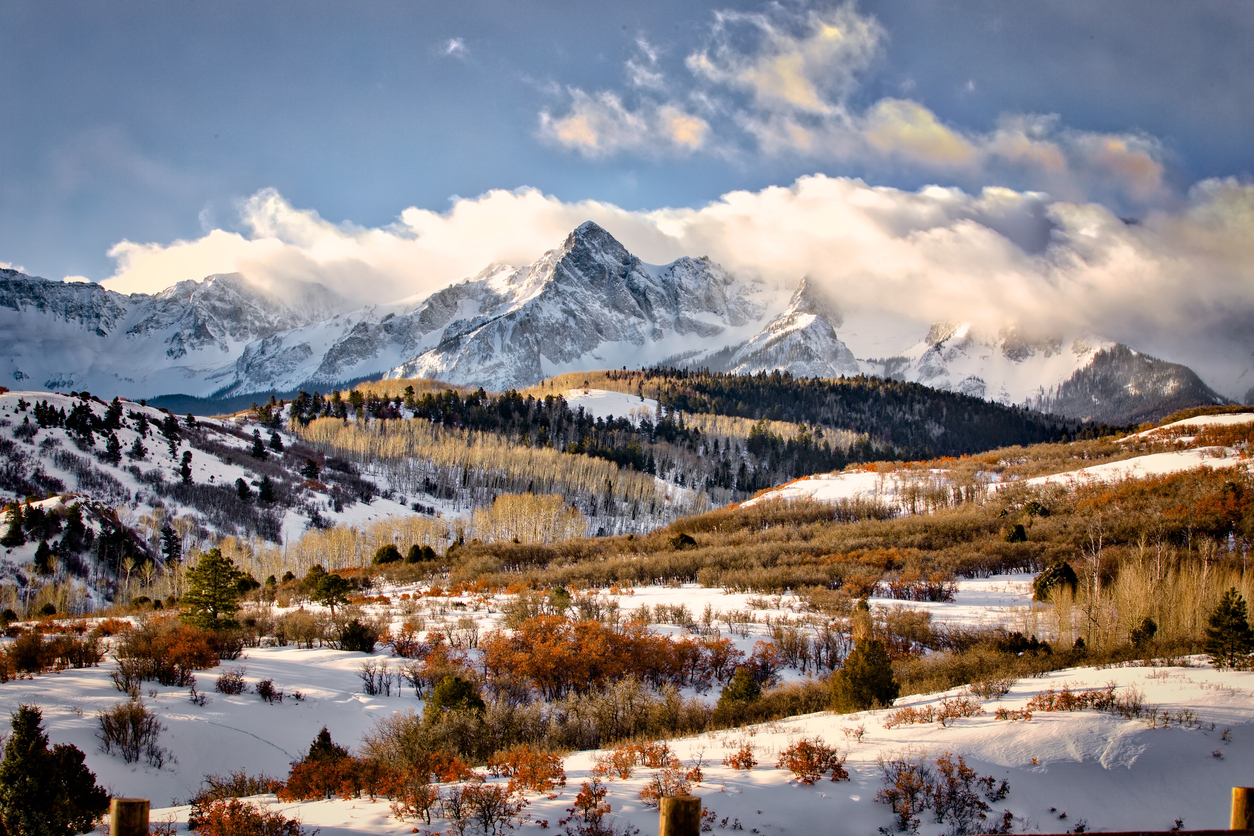 For winter sports enthusiasts, Keystone Resort boasts some of the best skiing and snowboarding terrain in Colorado with over 3200 acres across five peaks – perfect for any level skier or rider! And if you're looking for something different than your typical ski resort experience then head over to Adventure Point where you can try out tubing hills and zip lines as well as snowshoeing tours on nearby lakeside trails.
When the sun goes down in Keystone there are still plenty of options available when it comes to entertainment. The town center is home to several bars and restaurants offering live music throughout the week while also providing locals with a place to socialize after work hours or on weekends – giving off an inviting mountain village vibe that draws visitors back time after time again!
Additionally, local art galleries feature works by renowned artists from around Colorado which adds another layer of culture to this already vibrant community!
All these factors combined make up what makes Keystone such an attractive destination; whether you're looking for adventure during the day or want a cozy evening spent enjoying good food with friends – this small mountain town will not disappoint! It's no surprise why so many people keep coming back each year – once they get a taste of life at 8500 feet above sea level they simply can't resist returning again soon after!
---
Have some questions about what it's
really like to

live

in Colorado?
---
Skiing in Keystone
When it comes to skiing, there's no better place than Keystone. Located in the heart of Summit County, this ski resort is one of the most popular destinations for winter sports enthusiasts.
With its expansive terrain and stunning views, it's easy to see why so many people flock here each year. Whether you're a beginner or an expert skier, Keystone has something for everyone.
Keystone Ski Resorts
Dercum Mountain: This mountain features over 128 trails for skiers and snowboarders alike, ranging from beginner to expert levels. It also has two terrain parks for those looking to get some air time or practice their tricks. For added convenience, Dercum Mountain is home to four high-speed lifts that can take you right back up the slopes without having to wait too long.
North Peak: The highest peak at Keystone Resort stands at 11,640 feet above sea level and provides breathtaking views of Lake Dillon and beyond. From here you can access some truly incredible runs like North Bowl which will challenge even experienced riders with its steep chutes and tight tree lines.
The Backside: The Backside area offers some unique experiences not found anywhere else in Keystone Resort – namely night skiing! After dark, this area lights up with floodlights so that visitors can continue shredding until late into the evening hours (weather permitting). There are plenty of black diamond runs here too if you're feeling brave enough!
Overall, Keystone Ski Resort has something for everyone – whether it's your first time hitting the slopes or you're an experienced rider looking for a new challenge – so make sure you check it out next time you're visiting Colorado!
Lodging Options
Keystone offers plenty of lodging options for visitors looking to make their stay as comfortable as possible. From luxury hotels and condos to cozy cabins and chalets, there are accommodations that fit every budget and style preference.
Many lodges also feature on-site amenities such as hot tubs, spas, restaurants, bars, and more – making them ideal spots for après-ski relaxation after a long day on the slopes!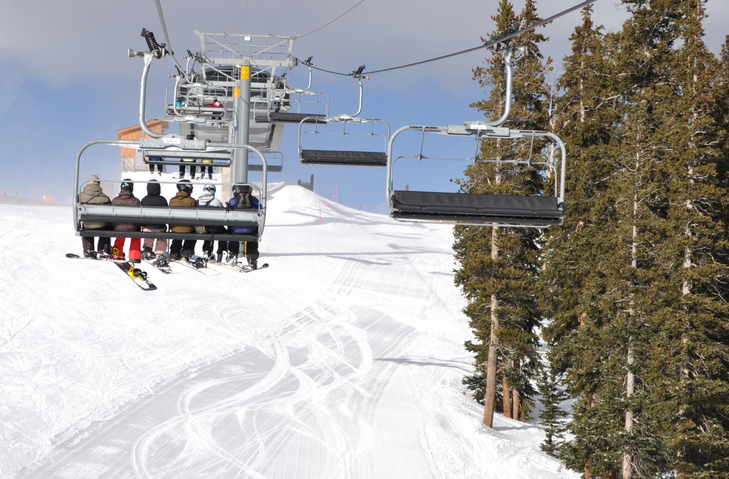 Ski Schools & Lessons
If you're new to skiing or snowboarding or just want some extra help perfecting your technique then look no further than Keystone Ski School!
Their experienced instructors will provide personalized instructions tailored specifically toward your skill level so you can get the most out of your time on the mountain.
They offer group lessons as well as private sessions so whether you're flying solo or with friends they have something that fits your needs perfectly!
Terrain Parks & Half Pipes
For those looking for a bit more excitement while hitting the slopes then check out Keystone's two terrain parks – The River Run Park and The Montezuma Bowl Park – which both feature jumps, rails, and other features designed to challenge even advanced riders!
And if half pipes are more your speed then don't miss out on The A51 Terrain Park where world-class athletes come from all over to show off their skills in this massive 22-foot superpipe!
---
Are you considering moving to Colorado?
Here's what you should know about The Smits Team:
The top-producing real estate group in all of Colorado for EXP (150+ million in transactions last year alone)
17 full-time agents with a combined wealth of unique knowledge
Cutting-edge marketing strategies, always getting you the best price quickly
Excellent communication & stress-free home buying process

Highly recommended by past clients

and a proven track record of success
We believe the home buying process doesn't have to be hard. Contact us here to find your dream home in Colorado.
---
What to Do in Keystone if You Don't Ski?
Keystone, Colorado is a beautiful mountain town located in the heart of Summit County. While it's best known for its world-class skiing and snowboarding, there are plenty of activities to enjoy if you don't ski.
From hiking and biking trails to local restaurants and shops, Keystone has something for everyone!
Hiking
If you're looking for a great way to explore the outdoors without skiing or snowboarding, then look no further than Keystone's many hiking trails.
With over 30 miles of trails ranging from easy strolls along the riverbank to more challenging hikes up steep mountainsides, there's something here for all levels of hikers.
Whether you want an afternoon hike or an overnight camping trip, Keystone has it all!
Biking
For those who prefer two wheels instead of two skis or boards, Keystone offers some fantastic biking opportunities as well.
With dozens of bike paths winding through forests and meadows as well as some single-track options on nearby hillsides, bikers can find just about any kind of terrain they desire in this area.
Plus with several bike rental shops around town, it's easy to get outfitted with whatever gear you need before hitting the trail!
Fishing
If fishing is your thing then head down to one of Keystone's many rivers and streams where anglers can catch everything from trout to bass depending on what time of year it is.
There are also several stocked ponds scattered throughout the area that offer great fishing opportunities too so be sure not to check them out while you're here!
Shopping & Dining
When your outdoor adventures have come to an end for the day why not take advantage of some shopping or dining options in downtown Keystone?
Here visitors will find everything from cozy cafes serving up delicious meals made with locally sourced ingredients to high-end boutiques offering unique items perfect for souvenirs or gifts back home.
And after dinner make sure you stop by one (or more!)of the many bars around town where locals gather nightly – cheers!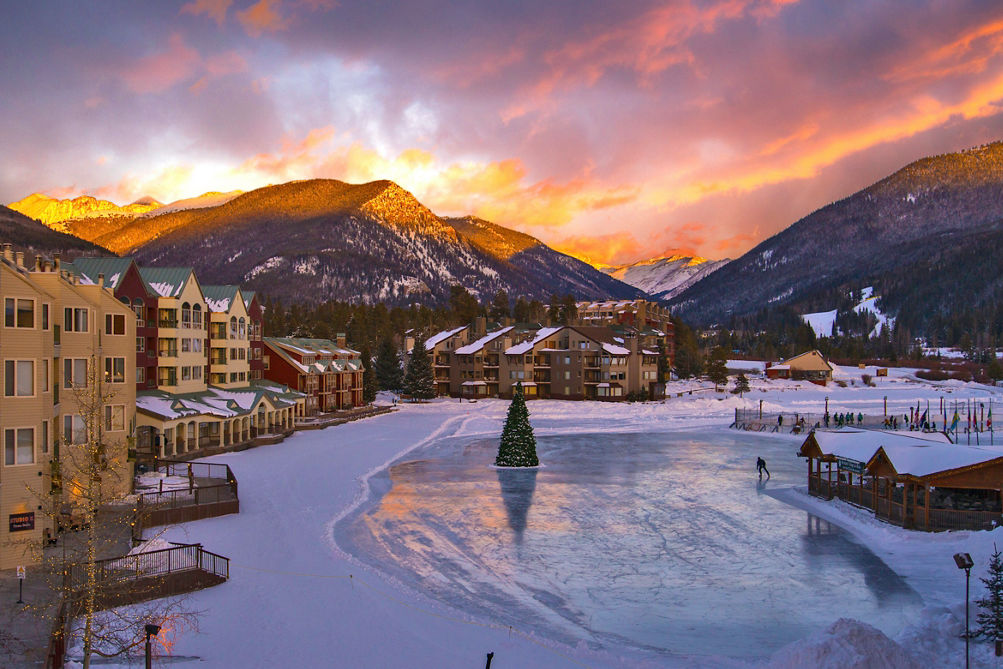 Conclusion
In conclusion, Keystone Colorado is a great place to visit and live for those looking for outdoor activities. With its numerous ski resorts and other attractions, such as the Arapahoe Basin Ski Area, Keystone Colorado is an ideal destination for outdoor enthusiasts.
No matter if you're a passionate skier or just want to admire the stunning scenery, Keystone has something unique that makes it worth exploring. What is keystone known for? Well, with all of its incredible offerings from skiing opportunities to exciting summer events – it's no wonder why so many people are drawn here.
---
Considering relocating to Colorado?
Meet Colorado's Top Producing EXP Real Estate Group: The Smits Team
(we did over 150 million+ in transactions last year alone…)
See more of the Smits Team's five-star reviews on

Google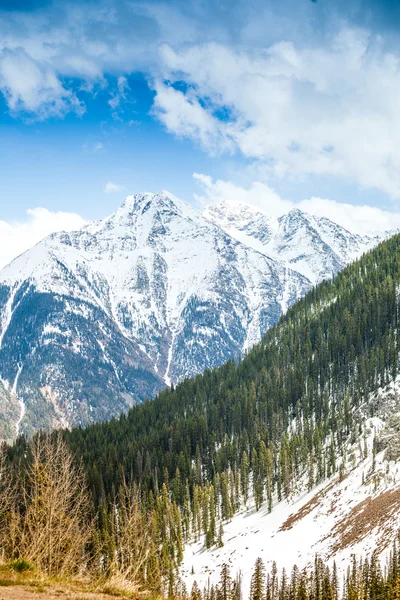 The Smits Team
The mountains of Colorado hold endless possibilities for all who visit. Whether you come for the skiing, rafting, biking or just to admire the incredible beauty, sooner or later you are going to want a place to hang your hat.
Our team of professional agents understand, as we arrived here from all areas of the United States and abroad.
Here at The Smits Team share your passion for the mountains, Summit and Eagle County real estate, and we are excited to make your dream of homeownership a reality.
Try us out… we won't disappoint! — (don't take our word, read our 50+ Five-Star Google reviews)
Have some more questions about what it's
really like to

live

in Colorado?
---
FAQ about Real Estate in Keystone, Colorado
Q: What are some popular areas to buy real estate in Keystone CO?
A: Some popular areas to consider are Keystone Ranch, North Peak, and the Keystone Ski Resort area. These areas offer easy access to outdoor activities and stunning natural landscapes.
Q: What are some notable landmarks or attractions in Keystone CO?
A: Keystone Lake is a popular destination for fishing, paddle boating, and ice skating. The Keystone Resort is a hub for skiing and snowboarding, with over 3,000 acres of skiable terrain. The Hyatt Place Keystone and Ski Tip Lodge are two of the premier lodging options in the area. The Snake River runs through the area, providing opportunities for fishing and rafting.
Q: What types of properties are available for sale in Keystone CO?
A: There is a wide range of properties available for sale in Keystone CO, including single-family homes, townhomes, condos, and land for development.
Q: What is the average price range for real estate in Keystone CO?
A: The average price range for real estate in Keystone CO varies depending on the type of property and location. As of 2022, the median home value in Keystone is in the $800,000 range.
Q: What is the current state of the real estate market in Keystone CO?
A: The real estate market in Keystone CO is currently competitive, with limited inventory and high demand. It's essential to work with an experienced real estate agent who can help navigate the market and find the best deals.
Q: What should I consider when buying real estate in Keystone CO?
A: When buying real estate in Keystone CO, it's important to consider factors such as location, proximity to amenities, property size, and potential for rental income. Working with a local real estate agent can help you find properties that meet your specific needs and preferences.
---
Find the market value of your home for FREE!
More information on The Smits Team
---