Are you considering a move to Colorado? Breckenridge, a highly sought-after locale in Colorado, offers breathtaking views and loads of fun activities like skiing and more.
With its stunning views, incredible skiing, vibrant culture, and endless recreational activities living in Breckenridge can be an amazing experience. Before committing to such a big decision, it is important to understand what life in Breckenridge would be like.
In this blog post, we'll explore questions like: What is it really like living in Breckenridge? Is it expensive? Is there enough for kids to do? And more…
Table of Contents:
What Is Life in Breckenridge Really Like: A Complete Guild
---
What it's like to live in Breckenridge?
Breckenridge, Colorado is a special place. Situated in Summit County's Rocky Mountains, a mere two hours from Denver, Breckenridge is an incomparable mountain town experience for both its locals and visitors. From its historic main street to the ski hill that towers above it, Breckenridge has something for everyone.
Downtown Breckenridge
Situated in the heart of Summit County, this mountain town offers stunning views of the Rocky Mountains and easy access to world-class skiing and snowboarding at nearby resorts. With its close proximity to Denver International Airport, it's an ideal spot for those who want to be able to travel easily while still having all the amenities of a small town. Plus, with its vibrant downtown area filled with restaurants, shops, galleries and more – you'll never run out of things to do!
When it comes to amenities in Downtown Breckenridge there are plenty! From shopping on Main Street or dining at one of the many local eateries – you can find something for everyone here. The city also has several parks that offer great outdoor activities like hiking trails and fishing spots as well as playgrounds for kids. There are also numerous art galleries featuring works from both local artists and internationally renowned names alike.
Breckenridge Nightlife
The nightlife in Breckenridge is second to none. With a variety of bars, restaurants, and clubs, there's something for everyone. Whether you're looking for a romantic evening out or an all-night party with friends, Breckenridge has it all. From fine dining to casual pubs and eateries, the culinary scene in Breckenridge offers something for every taste bud. The town also boasts several craft breweries that offer unique brews as well as traditional favorites.
If you're looking for a lively atmosphere with great drinks and food then head to one of the many local watering holes like Downstairs at Eric's or Cecilia's Martini Bar & Grill where you can enjoy live music while sipping on your favorite cocktail.
For those who love live music, Breckenridge is home to some amazing venues such as Motherloaded Tavern which features nightly entertainment from local bands and artists ranging from rock n' roll to country western tunes. Or if jazz is more your style then check out La Cima Club which hosts regular jam sessions featuring some of the best musicians around town. And don't forget about Blue River Bistro which offers up some great blues acts throughout the year!
If dancing is more your thing, then look no further than Mi Casa Mexican Restaurant, offering late-night dance floors filled with locals busting moves until the wee hours of the morning! For an even wilder experience head over to Flipside Nightclub where they feature DJs spinning top 40 hits along with hip-hop classics that will have you shaking it all night long!
No matter what time of year it is there are always plenty of festivals and events happening in Breckenridge so be sure not to miss out on any fun times! From summertime concerts at Main Street Station Park to winter ski competitions held annually at Copper Mountain Resort – there's always something going on here that will keep you entertained day or night!
The Breckenridge Community
The overall Breckenridge community is one of the most welcoming and friendly places in Colorado. From the moment you arrive, you'll feel right at home. The locals are incredibly warm and inviting, always willing to lend a helping hand or share their stories with newcomers.
Living in Breckenridge isn't just about having fun; it's also about being part of a tight-knit community that looks out for each other no matter what life throws their way. It doesn't matter if you've been living here for years or have just moved into town – everyone is treated equally with respect and kindness by their neighbors who genuinely care about them as people rather than just another face in the crowd.
This sense of togetherness makes this place truly special, making it easy to see why so many people choose to call Breckenridge home!
---
Have some questions about what it's
really like to

live

in Colorado?
---
Is Breckenridge a good place to live year-round?
Breckenridge, Colorado is an ideal place to live year-round. With its picturesque mountain views and wide range of outdoor activities, it's no wonder why so many people are drawn to this beautiful area. Breckenridge is home to a thriving cultural hub of eateries, boutiques, and leisure attractions. The stunning ski resorts and amazing hiking trails in Breckenridge make it a top destination for outdoor enthusiasts. Plus, Breckenridge is conveniently located close to Denver and other major cities in Colorado for easy access to amenities like airports and hospitals.
In summer, Breckenridge enjoys warm days and mild nights while in winter the temperature drops significantly with abundant snowfall. Average temperatures range from 40°F (4°C) in January up to 78°F (25°C) in July/August – perfect for enjoying all that nature has to offer. Additionally, snowfall averages around 200 inches each year which makes it great for skiing or snowboarding enthusiasts looking for fresh powder throughout the winter months.
Costs of living in this area may be elevated due to its tourist draw, yet there are still plenty of cost-effective housing choices available if you know where to search. Property taxes are also relatively low compared with nearby towns making it attractive for those looking to buy real estate here long term or even just invest property here short term rentals when they're not using their own home full time themselves.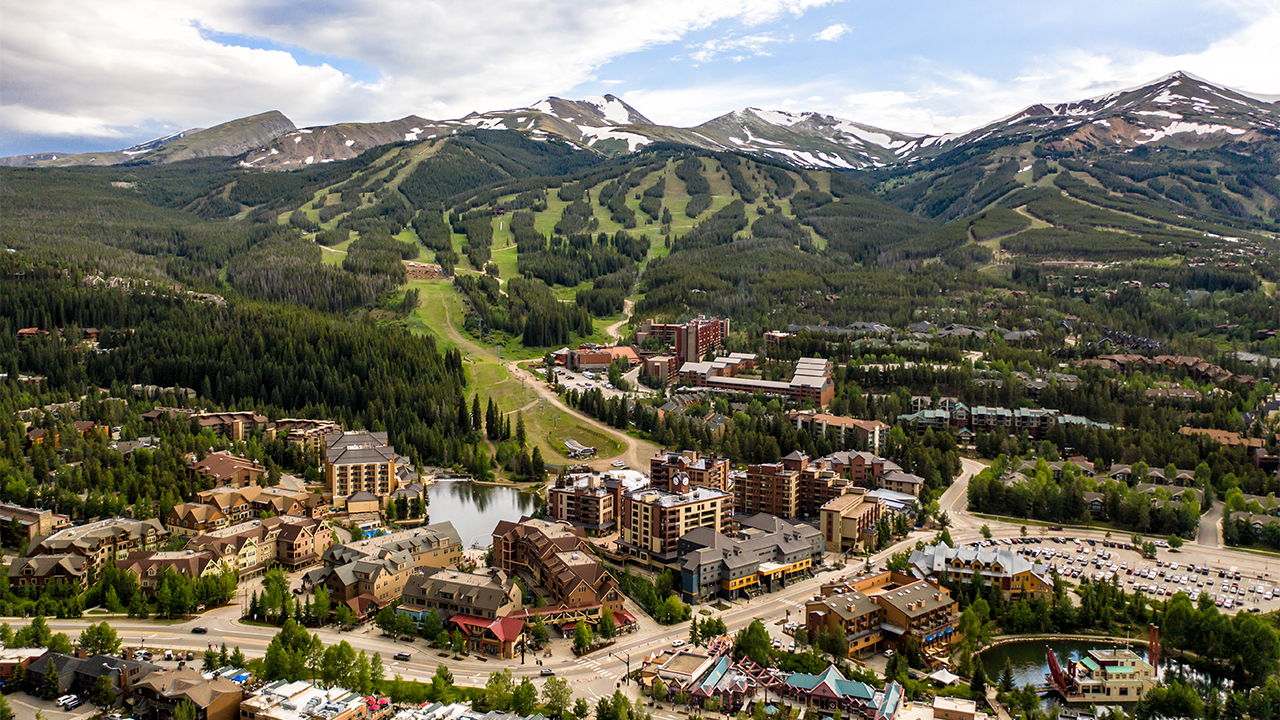 When it comes to safety and security, Breckenridge offers one big advantage: its location within Summit County means that local law enforcement officers have quick response times if any issues arise.
Plus, there is always someone watching out for residents through neighborhood watch programs or police patrols on a regular basis, so you will never feel alone living here either. Residents of Breckenridge can be assured that their children will receive a quality education, from kindergarten to twelfth grade, in both public and private schools.
Breckenridge is an ideal place to live year-round for those looking for a combination of outdoor activities, vibrant culture, and stunning scenery. Weighing the financial impact is essential for those thinking of relocating to Breckenridge, so let's examine what one should anticipate in terms of expenditure.
Key Takeaway: Breckenridge, Colorado is an ideal spot for year-round living with its picturesque mountain scenery and a plethora of outdoor activities. It's a popular tourist destination but also has plenty of affordable housing options available for long or short-term rentals. Residents can rest assured knowing they are safe in this town due to the quick response times by local law enforcement officers and neighborhood watch programs.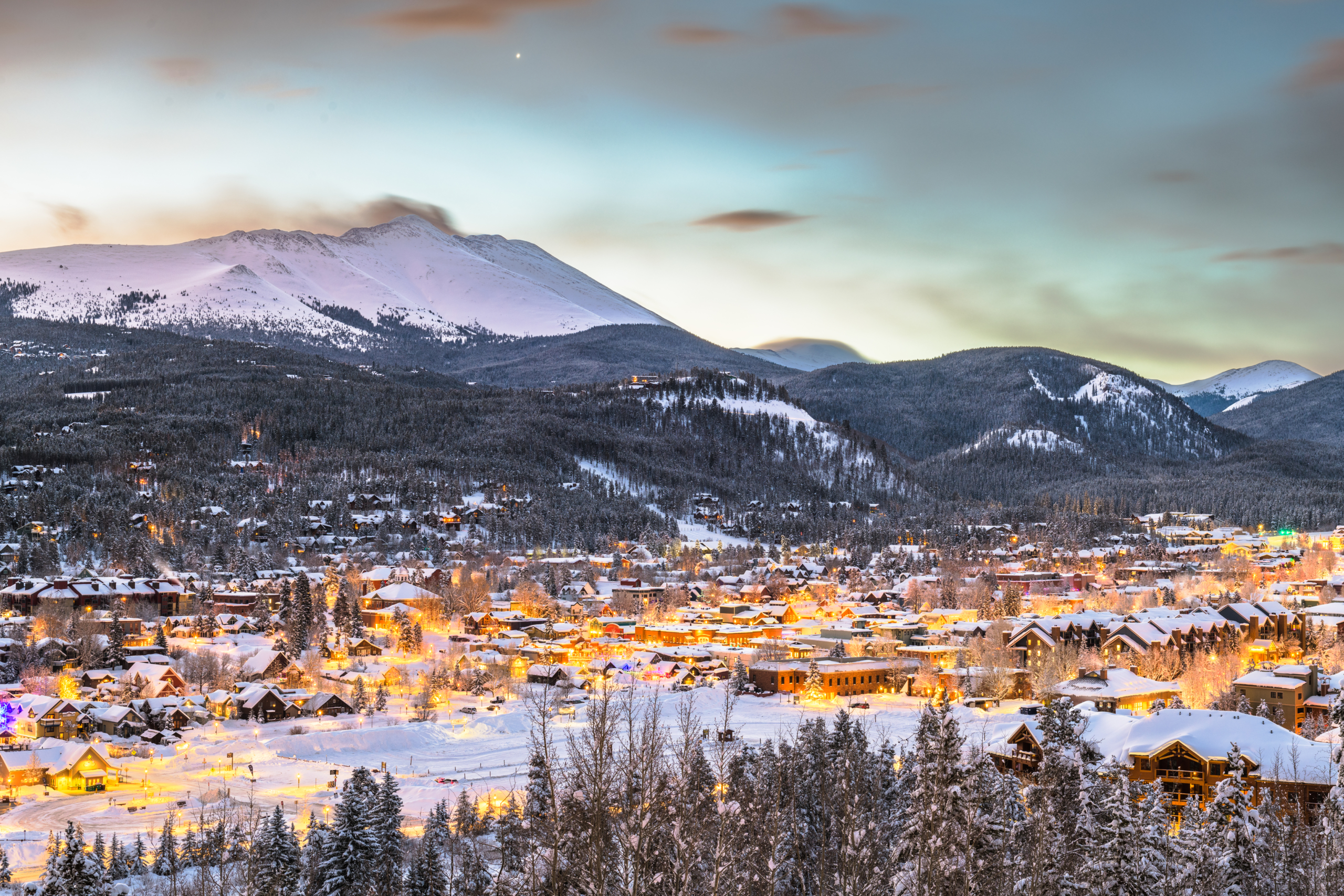 Is it expensive to live in Breckenridge Colorado?
Breckenridge, Colorado is an unforgettable destination with its awe-inspiring views of the Rockies. It's a beautiful mountain town located in Summit County and it offers breathtaking views of the Rockies. But what about the cost of living? Is it expensive to live in Breckenridge?
The answer depends on your lifestyle and needs. Breckenridge offers a range of housing options, from the more costly to budget-friendly ones. The median house price is approximately one million dollars, yet you can find single-family dwellings beginning at around $500k or lower based on the position and size. Renting is also an option with prices ranging from $1,200 to over $4,000 per month for luxury rentals or long-term leases.
Living in Breckenridge is a great option due to the relatively low housing costs compared to other places across Colorado's Western Slope region. Due to the transient nature of many visitors, rental rates remain relatively low as landlords prefer shorter-term tenants. As a result, rental rates tend not to be too high since landlords don't want guests staying longer than necessary. This makes it easier for locals looking for more affordable housing options without sacrificing quality or convenience when selecting their next place of residence.
Though it can be costly, Breckenridge offers budget-friendly living options for those seeking to reside there. With its abundance of outdoor activities and excellent school system, it is no wonder why so many families choose to make their home in Breckenridge Colorado. Next, we will explore whether or not this location is suitable for children.
Key Takeaway: Living in Breckenridge offers a budget-friendly way to experience the majestic Rocky Mountains. With activities ranging from skiing, dining out, and shopping on Main Street to snowshoeing down Hoosier Pass during winter months and listening to live music throughout the town in summertime, there's something for everyone. Renters can take advantage of relatively low housing costs compared with other Western Slope towns due to most visitors only staying short-term such as ski season.
---
Are you considering moving to Colorado?
Here's what you should know about The Smits Team:
The top-producing real estate group in all of Colorado for EXP (150+ million in transactions last year alone)
17 full-time agents with a combined wealth of unique knowledge
Cutting-edge marketing strategies, always getting you the best price quickly
Excellent communication & stress-free home buying process

Highly recommended by past clients

and a proven track record of success
We believe the home buying process doesn't have to be hard. Contact us here to find your dream home in Colorado.
---
Is Breckenridge good for kids?
Breckenridge, Colorado is a great place for kids of all ages. Nestled in Summit County, Breckenridge provides a variety of activities to take pleasure from during any season for locals and tourists alike. The Summit School District serves Breckenridge with elementary schools that offer excellent education opportunities as well as extracurricular activities like music lessons, sports teams, art classes, and more.
​​​Elementary Schools in Breckenridge
Schools in Breckenridge, CO are among the best in the state. The town is home to two elementary schools. Breckenridge Elementary and Upper Blue Elementary. Both of these schools offer a quality education that prepares students for success beyond their years at the school.
Breckenridge Elementary School: This public school offers an excellent curriculum with a focus on STEM (Science, Technology, Engineering, and Math). Students have access to top-notch technology and resources that help them excel academically. The school also has an active parent-teacher organization that helps provide additional learning opportunities for students outside of class time.
Upper Blue Elementary School: This private school provides a rigorous academic program with small class sizes so each student can get individual attention from teachers when needed. They also offer extracurricular activities such as sports teams, art classes, music lessons, and more to give students plenty of ways to explore their interests outside of academics.
Is Breckenridge Safe for Kids?
Safety is always a top priority for parents when it comes to their children, and Breckenridge is no exception. This picturesque mountain town in Colorado offers plenty of outdoor activities and family-friendly attractions that make it an ideal place to raise kids. But before you decide to move your family here, it's important to consider the safety of the area.
Breckenridge has a relatively low crime rate compared to other towns in Colorado. According to recent statistics from the FBI, there were only 3 violent crimes reported in 2022 – making Breckenridge one of the safest places in Summit County. Property crime rates are also low with only 16 burglaries reported last year – far below the national average for similar-sized cities. So if you're looking for a safe place for your kids, Breckenridge should be at the top of your list!
In addition to having low crime rates, Breckenridge also takes extra steps towards ensuring everyone stays safewhile living here too! All public areas have 24/7 security guards patrolling them throughout night hours while police officers regularly patrol residential neighborhoods during daytime hours as well – giving residents peace of mind knowing they can trust law enforcement if any issues arise unexpectedly.
Additionally, most homes come equipped with home security systems that provide added protection against potential intruders or break-ins too!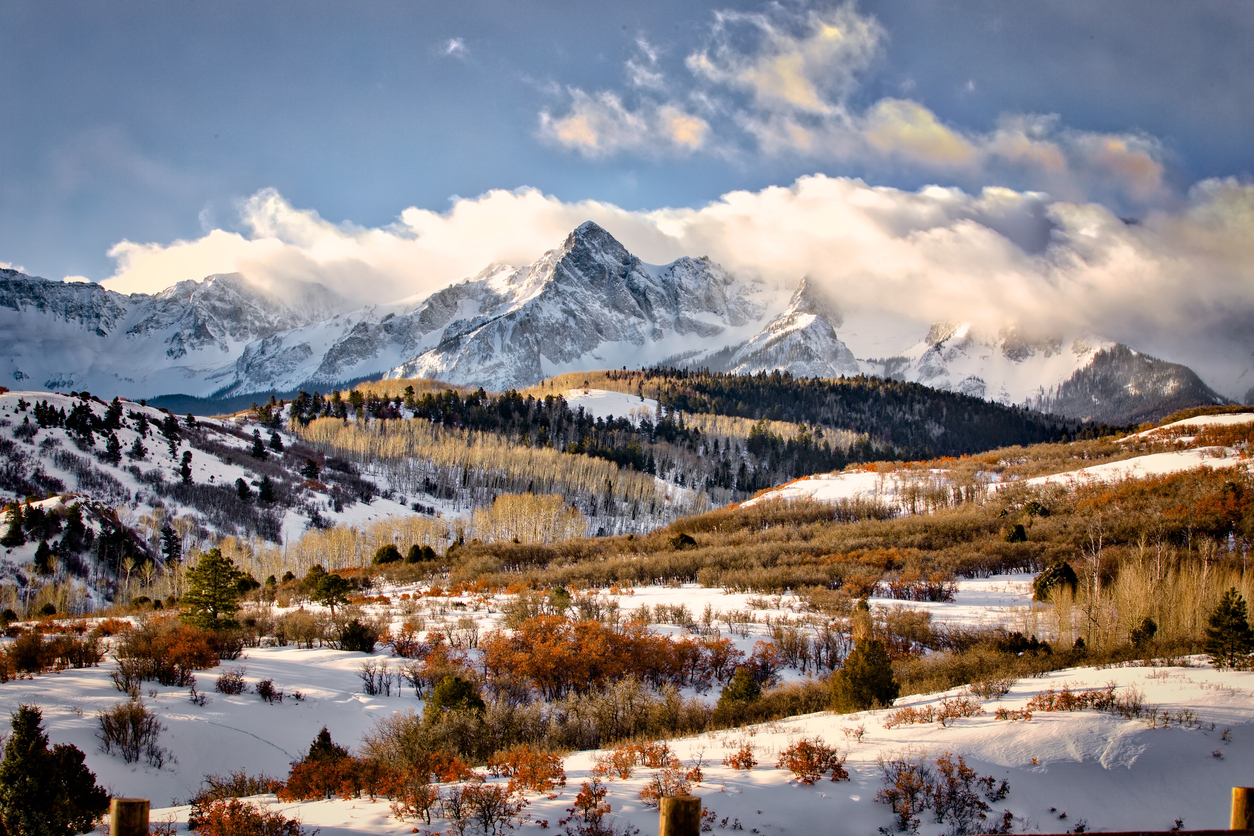 Conclusion
Living in Breckenridge Colorado is an amazing experience, offering plenty of outdoor activities and a great community. For those seeking a permanent residence or just a summer getaway, Breckenridge has something to offer everyone.
Although residing in this town can be costly, it is worth the investment as there are many advantages to living here amidst these stunning mountains. With its excellent schools and numerous recreational opportunities, your family will love calling Breckenridge home.
---
Considering relocating to Colorado?
Meet Colorado's Top Producing EXP Real Estate Group: The Smits Team
(we did over 150 million+ in transactions last year alone…)
See more of the Smits Team's five-star reviews on

Google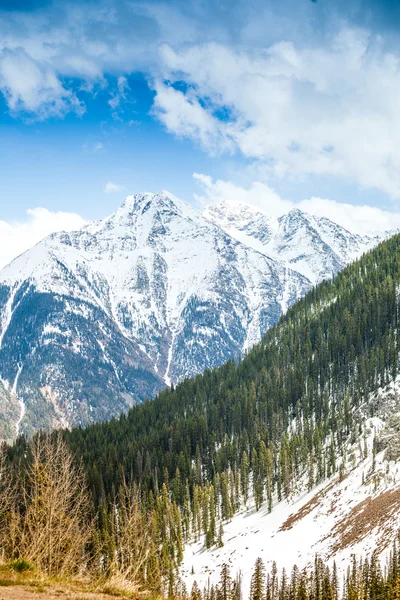 The Smits Team
The mountains of Colorado hold endless possibilities for all who visit. Whether you come for the skiing, rafting, biking or just to admire the incredible beauty, sooner or later you are going to want a place to hang your hat.
Our team of professional agents understand, as we arrived here from all areas of the United States and abroad.
Here at The Smits Team share your passion for the mountains, Summit and Eagle County real estate, and we are excited to make your dream of homeownership a reality.
Try us out… we won't disappoint! — (don't take our word, read our 50+ Five-Star Google reviews)
Have some more questions about what it's
really like to

live

in Colorado?
---
FAQs Living in Breckenridge
Q: What makes Breckenridge, CO a great place to live?
A: Breckenridge is an incredible mountain town that offers something for everyone.
From its world-class ski resorts and terrain parks to its historic buildings and boutique shops, it's no wonder why so many people choose to call this special place home.
With the nearby Dillon Reservoir providing plenty of outdoor activities like fishing, boating, and swimming in the summer months and winter activities such as skiing at Copper Mountain or Vail Resorts during ski season, there are endless opportunities for visitors alike.
Plus with Beaver Run Resort offering luxury homes and long-term rentals available year-round, it's easy to see why living in Breckenridge is a dream come true for many!
Q: Is affordable housing available in Breckenridge?
A: Yes!
While real estate prices can be high due to the area's popularity among tourists looking for vacation homes or second residences, there are still options when it comes to finding more affordable housing.
The Town of Breckenridge has several programs designed specifically with residents in mind including rental assistance programs that provide financial aid towards rent payments as well as down payment assistance programs which help cover closing costs associated with purchasing a home.
Additionally, Colorado Mountain College offers students discounted tuition rates making higher education more accessible while also helping local families find better job opportunities within the community.
Q: Are there any grocery stores nearby?
A: Absolutely!
There are multiple grocery stores located throughout town ranging from large chain supermarkets like City Market all the way down to smaller specialty markets like Alpine Market & Deli or Main Street Market & Cafe where you can pick up fresh produce grown right here on the Western Slope of Colorado.
And if you're looking for something unique or hard-to-find items then make sure you check out one of our local farmer's markets open every Wednesday afternoon during summer months!
Q: Are there any fun things to do around town?
A: Of course!
Whether you're visiting for just a few days or planning on staying longer term -there's always something new happening around town from live music at Gold Pan Saloon (the oldest bar in Colorado!) To art exhibits at Riverwalk Center -you'll never run out of things to do here in beautiful downtown Breckenridge!
---
Find the market value of your home for FREE!
More information on The Smits Team
---