Living in Vail is an experience like no other.
Nestled between the White River National Forest and Gore Creek, this small town offers unparalleled beauty and year-round living opportunities for those who seek it out.
From ski resorts to affordable housing initiatives, there's something for everyone here living in Vail Colorado.
Whether you're looking to invest in a home or just want to enjoy all that the area has to offer, we'll explore what life looks like when you choose to live in Vail—from its mountain school and council members through its parks and ski towns up into Lionshead Village.
Table of Contents: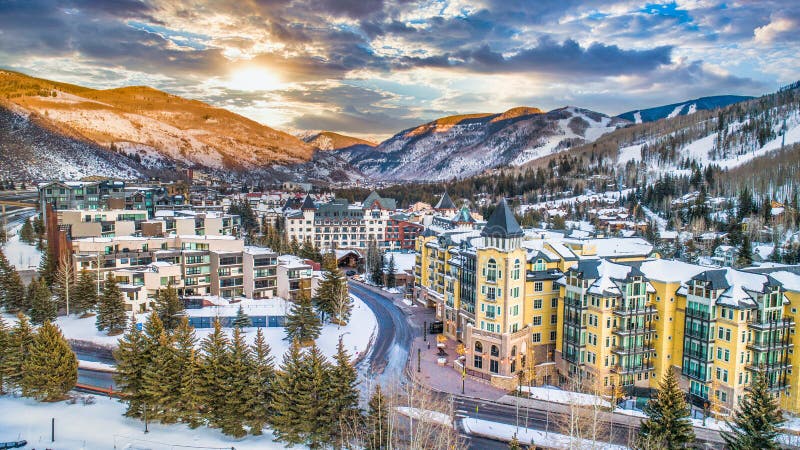 What Is Living in Vail Really Like: A Complete Guide
---
Is Vail a good place to live?
Situated in the Rockies, Vail is a much sought-after ski destination renowned for its breathtaking landscapes and thriving culture. Perched between Beaver Creek and the White River National Forest, Vail has been a favored destination for visitors from across the globe for many years.
With its beautiful scenery and vibrant culture, it's no wonder why many are considering relocating to this mountain paradise.
But is Vail really a good place to live?
The answer is yes!
Vail is the ideal destination for those seeking year-round living and outdoor activities — With its close proximity to iconic ski resorts like Vail Mountain School and Lionshead Village, as well as numerous Colorado parks offering hiking, biking, fishing, and more.
Vail Resorts stands out as a premier skiing spot in the U.S., offering picturesque views of snow-covered peaks, lush woods, and shimmering lakeside waters. Whether you're an avid skier or just someone who enjoys taking in nature's splendor – this breathtaking destination will never disappoint.
In conclusion, Vail is the perfect destination for those looking for an active lifestyle full of adventure or a peaceful place to relax. All in all, Vail offers something for everyone making it an ideal place to call home.
Key Takeaway: Vail is an ideal locale for those seeking a mixture of outdoor recreation and all-season living, offering many choices to suit any financial plan. Its stunning natural beauty, close proximity to iconic ski resorts and the town council's workforce housing programs make it a great place to call home.
---
Have some questions about what it's
really like to

live

in Colorado?
---
What It's Like to Live in Vail?
Living in Vail is an experience like no other. Located at the base of Vail Mountain, this small town offers breathtaking views and a variety of activities for everyone to enjoy.
From skiing down the slopes to exploring White River National Forest, there's something for everyone here.
Vail Village is the heart of the city and home to some of its most popular attractions such as ski resorts, shops, restaurants, and more.
It's also where you can find Vail Resorts – one of Colorado's largest ski resort operators – which offers year-round entertainment from skiing in winter to mountain biking in summer.
This charming little town provides endless possibilities when it comes to having fun while still maintaining close proximity to larger cities like Denver or Boulder if needed.
Is Vail a Good Place to Live Year Round?
Vail, Colorado is a world-renowned ski resort and mountain town located in the heart of the Rocky Mountains.
But what about living there year round? Is Vail a good place to live all year long?
The answer depends on who you ask.
For some, Vail is an ideal location for those looking for a second home or vacation spot.
The village of Vail offers plenty of shopping and dining options as well as access to the slopes at nearby Vail Resorts.
Plus, with its close proximity to White River National Forest and Eagle County Parks & Recreation Center, outdoor enthusiasts can take advantage of endless opportunities for skiing, snowboarding, hiking and more throughout the winter AND summer months.
However, when it comes to living in Vail full time there are several factors that need to be taken into consideration such as cost of living expenses (which tend to be higher than other parts of Colorado), availability of affordable housing (which has been an ongoing issue due to high demand) and lack of job opportunities outside the tourism industry (which makes it difficult for those seeking employment).
Ultimately whether or not someone should choose Vail as their permanent residence will depend on their individual needs – but one thing remains certain:
If you're looking for unbeatable ski conditions combined with stunning natural beauty then look no further than this iconic ski town nestled deep within United States' Rockies!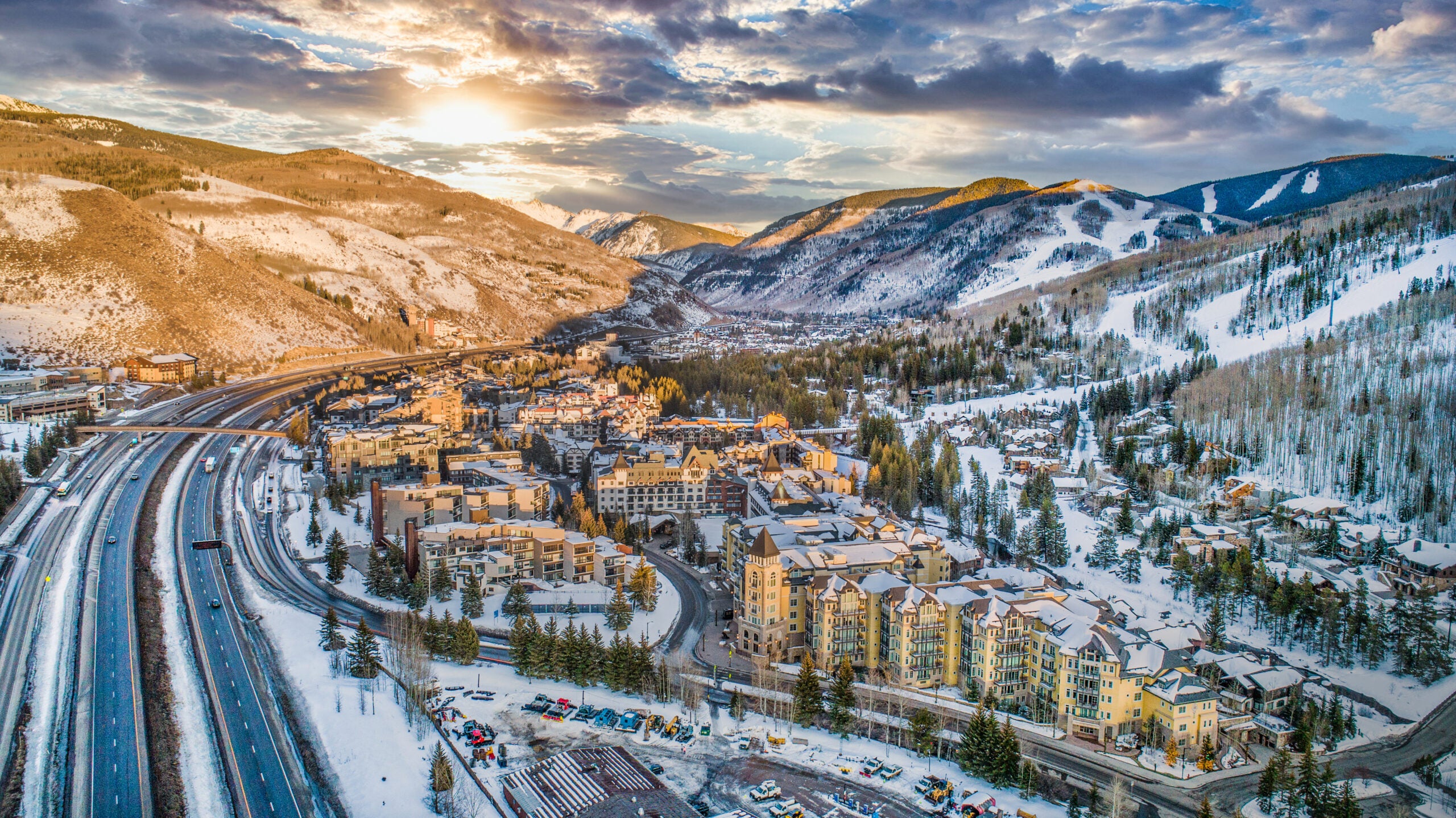 Is it expensive to live in Vail Colorado?
The answer depends on your lifestyle and budget.
Living in Vail can be costly, owing to its status as a well-known tourist hub; yet, there are various ways of reducing expenses. For starters, housing costs vary greatly depending on location within the valley – while some areas are quite expensive (such as Vail Village), others (like Lionshead Village) offer more reasonable prices.
Additionally, Eagle County offers workforce housing options that provide discounts for local employees who meet certain criteria.
Many locals take advantage of discounted lift tickets offered by nearby Vail Ski Resorts during non-peak season months such as April or May when rates drop significantly from their peak winter prices.
The expenditure of groceries and entertainment in this area may be greater than in other regions of Colorado due to the abundance of travelers visiting annually; however, with some clever shopping and coupon use, you can still have a great time without breaking your budget.
Despite the elevated costs of living in Vail, there are still various methods to economize while experiencing all that this mountain city has to offer.
Key Takeaway: Inhabiting Vail can be pricey, what with its status as a vacationer hotspot; however, smart lifestyle choices can help locals take advantage of the city's offerings without draining their wallets. Additionally, Eagle County offers workforce housing options that provide discounts for local employees who meet certain criteria.
---
Are you considering moving to Colorado?
Here's what you should know about The Smits Team:
The top-producing real estate group in all of Colorado for EXP (150+ million in transactions last year alone)
17 full-time agents with a combined wealth of unique knowledge
Cutting-edge marketing strategies, always getting you the best price quickly
Excellent communication & stress-free home buying process

Highly recommended by past clients

and a proven track record of success
We believe the home buying process doesn't have to be hard. Contact us here to find your dream home in Colorado.
Is Vail Colorado good for kids?
Vail, Colorado is a great place for families with children. Vail provides plenty of fun outdoor activities that are ideal for kids.
Vail Mountain School, a school district in Vail, Colorado, offers an impressive range of educational experiences for children from kindergarten to twelfth grade.
The picturesque hamlet, a haven for winter sports fanatics, is renowned for its celebrated ski resorts such as Vail Resorts and Lionshead Village. There are also numerous parks and trails throughout the area where families can explore nature together.
In addition to skiing and snowboarding, there are also ice skating rinks and tubing hills that provide hours of fun during the colder months.
Is Vail Colorado Safe?
When it comes to safety concerns parents may have about raising their children in a mountain resort town like Vail – rest assured. The Town Council takes security very seriously; they've implemented strict building codes designed specifically with family safety in mind while preserving our beautiful environment here at White River National Forest.
Additionally, police officers patrol on skis or snowboards during peak season times.
All things considered if you're looking for a safe yet exciting place where your kids can grow up surrounded by unparalleled beauty then look no further than Vail. With its picturesque landscape, year-round living opportunities, abundant recreational activities, top-notch schools, and affordable housing options – it is definitely worth considering when relocating your family.
Vail Colorado is an excellent place for children to grow up and explore the outdoors.
Key Takeaway: Vail is a great place for families, with its stunning scenery and plethora of outdoor activities, world-class ski resorts and excellent schools. Vail is always taking steps to ensure it remains a great spot for families.
Ski School & Ski Towns
Residing in Vail, Colorado provides the chance to experience some of the finest ski resorts and villages globally. Whether you're an experienced skier or just starting out, these resorts have something for everyone.
Lionshead Village is one of the most popular ski towns in Vail Valley and offers a variety of slopes from beginner to advanced. It's known for its long runs, wide open bowls, steep chutes, gladed tree skiing areas and spectacular views from atop Chair 8 or 10. There are plenty of restaurants, shops and lodging options here as well so you can enjoy your time off-slope too.
Living in Vail, Colorado offers an abundance of ski school and ski town options that can provide a unique experience for anyone looking to take up skiing.
Yet, before settling on Vail as a place to live, it is worth considering the potential drawbacks…
Key Takeaway: For experienced skiers looking for a challenge, Vail offers two of the best ski towns in the world: Lionshead Village and La Tour. With long runs, steep chutes and terrain parks with jumps and rails to test your skills on, these resorts are sure to be an adrenaline-filled experience you won't soon forget.
What do you dislike about living in Vail, Colorado?
Despite its many charms, Vail is not without some drawbacks to living there.
For starters, the cost of living can be expensive. With the increased demand for luxurious residences, cost-effective housing options have become increasingly hard to come by. Additionally, taxes are higher than in many other parts of the state due to the resort town's popularity.
The ski season also brings large crowds of tourists who flock to Vail every winter. Due to the increased number of tourists, Vail can become congested during peak times and have long wait times for amenities. For those seeking a more tranquil atmosphere, the hustle and bustle of Vail during ski season may not be suitable.
Another downside is that while there are plenty of activities available throughout all four seasons in Vail Valley—from skiing and snowboarding in winter months to hiking trails open all summer—it does lack diversity when compared with larger cities such as Denver or Boulder nearby.
The nightlife scene isn't particularly vibrant either; however, there are still plenty of family-friendly activities available throughout the area if you know where to look.
Finally, since most residents rely heavily on tourism dollars during certain times of year (especially around ski season), job security may be an issue depending on what type of industry you work in or your experience level within said industry.
That being said, if you are able to secure employment prior to moving here then this should not necessarily be a problem but just something worth considering before relocating permanently.
Key Takeaway: Living in Vail can be pricey, with its posh residences and opulent condos; yet there are a plethora of activities to partake in throughout the year. However, job security may be an issue as it heavily relies on tourism dollars during certain times of the year so one must weigh their options before taking the plunge.
Residing in Vail Colorado can be pricey, yet there are budget-friendly housing choices for those who wish to move. Investing in these types of properties is a great way to get the most out of your relocation experience while still enjoying all that this beautiful mountain town has to offer.
Investing in Affordable Housing in Vail
The Vail Valley is an amazing place to live, offering unparalleled beauty and year-round activities. But with that comes a unique challenge: the affordable housing crisis in Eagle County, Colorado.
As more people move to this picturesque area of the state, it's becoming increasingly difficult for locals and newcomers alike to find affordable housing options.
Fortunately, there are options for those aiming to put money into real estate in Vail or the nearby towns...
Inexpensive Housing in Vail Colorado
The town council has been working hard on addressing affordable housing issues within the community by creating workforce housing initiatives that will help make living in Vail more accessible for those who can't afford market prices or rental rates.
The Eagle County Housing Authority has also been instrumental in providing resources for low-income families looking for homes near ski towns like Vail Valley and Lionshead Village.
The town council has created several initiatives aimed at providing workforce housing—housing that caters specifically to employees of local businesses like ski resorts and other tourist attractions—and encouraging investment from private entities into the area's existing stock of homes.
One such initiative is the Town Council's Affordable Housing Initiative (AHI), which provides low-interest loans and grants for new construction projects as well as renovations on existing properties. The AHI has aided numerous households in obtaining their initial residence or improving upon the one they already have, without having to agonize over extreme prices due to market demand. It also encourages developers who might not have considered building in the valley before due to the high costs associated with land acquisition and construction materials.
Key Takeaway: The Vail Valley is facing an affordable housing crisis, but there are solutions. The town council has created initiatives like the Affordable Housing Initiative and Vail Mountain School's special loan program to provide low-interest loans and grants for new construction projects as well as renovations on existing properties, giving locals and newcomers alike a fighting chance of finding their dream home in this idyllic area.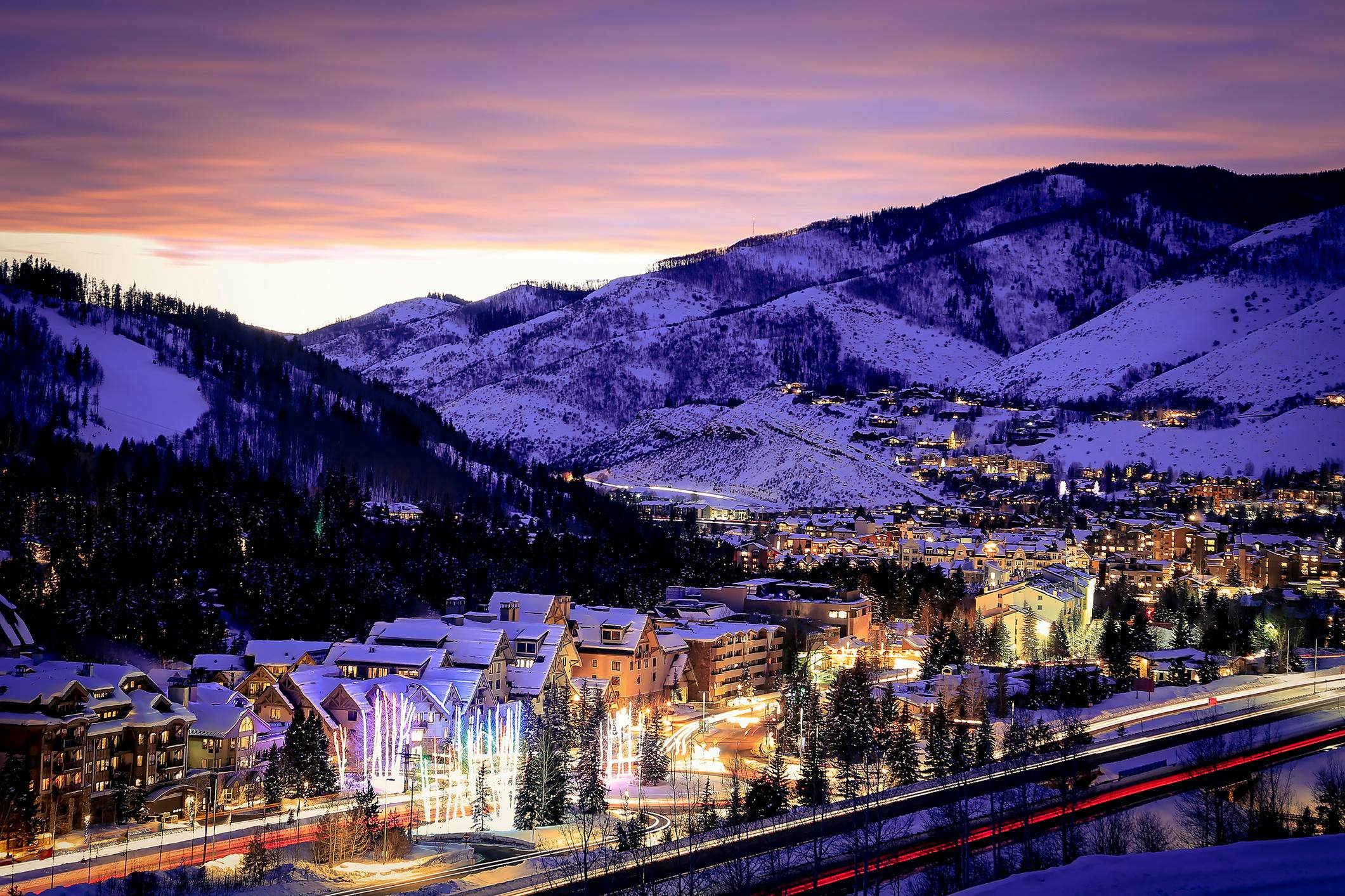 Conclusion on Life in Vail
Residing in Vail, Colorado can be a great pick for those wanting to experience the splendor of nature and engage in activities throughout the year.
With ski resorts, small towns with plenty of recreational options, and excellent school systems; living in Vail can provide an amazing quality of life that you won't find anywhere else.
Whether it's skiing down one of its many slopes or enjoying a stroll through Vail village – there are endless opportunities to make your new home here.
---
Considering relocating to Colorado?
Meet Colorado's Top Producing EXP Real Estate Group: The Smits Team
(we did over 150 million+ in transactions last year alone…)
See more of the Smits Team's five-star reviews on

Google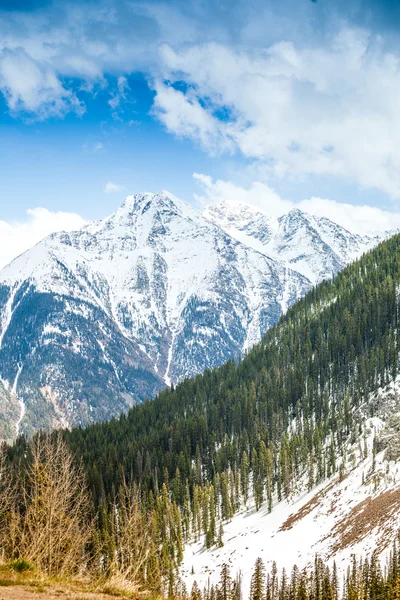 The Smits Team
The mountains of Colorado hold endless possibilities for all who visit. Whether you come for the skiing, rafting, biking or just to admire the incredible beauty, sooner or later you are going to want a place to hang your hat.
Our team of professional agents understand, as we arrived here from all areas of the United States and abroad.
Here at The Smits Team share your passion for the mountains, Summit and Eagle County real estate, and we are excited to make your dream of homeownership a reality.
Try us out… we won't disappoint! — (don't take our word, read our 50+ Five-Star Google reviews)
Have some more questions about what it's
really like to

live

in Colorado?
---
Find the market value of your home for FREE!
More information on The Smits Team